Cabernet Merlot Wine Variety Wineries in Other Perth Hills Areas
Wineries in Perth Hills Other
region=perth-hills-other&type=wineries&categories=10039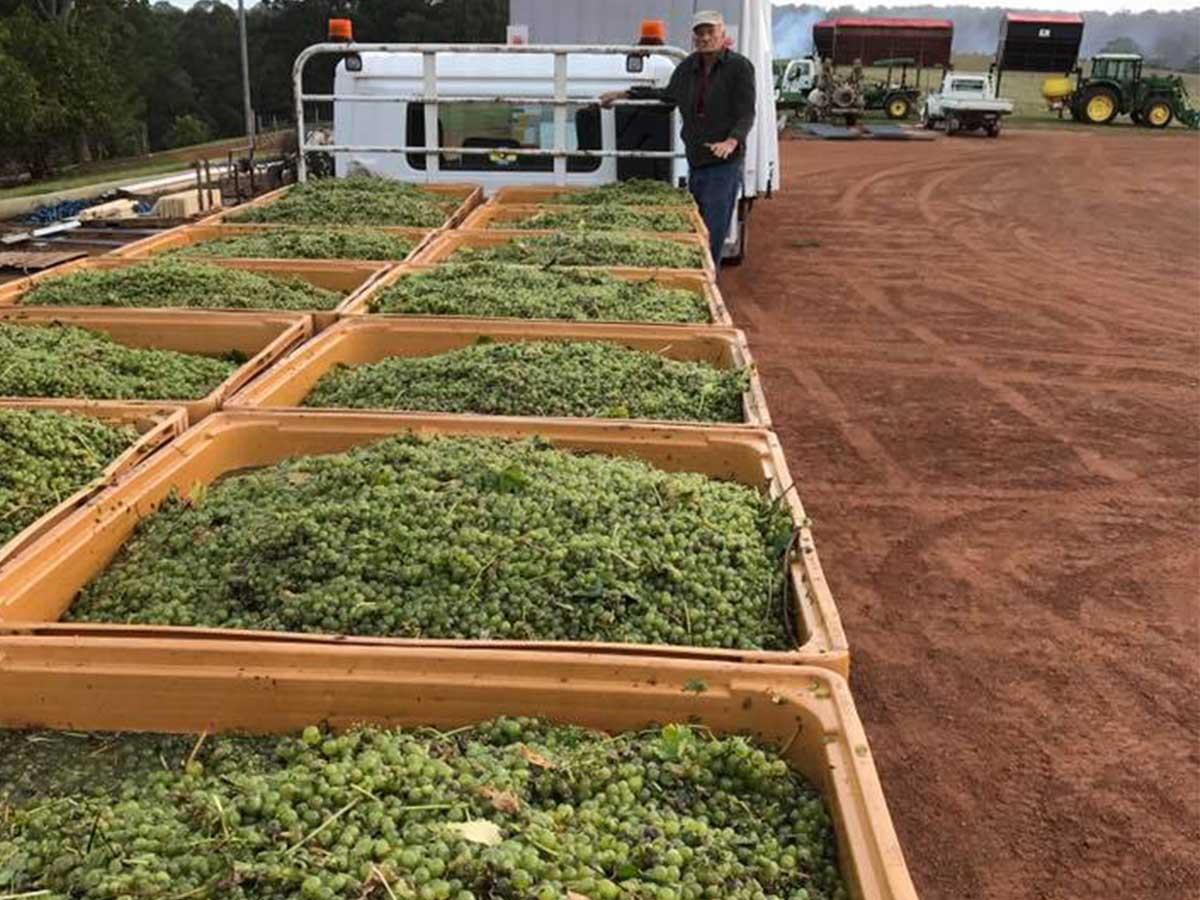 Enjoy a friendly chat with the owners while discovering 30+ fortified wines, table wines and liqueurs at their third-generation, family-run winery located within the idyllic Orange Grove.
Wine Variety:Classic Dry White,Sparkling,Cabernet Sauvignon,Chardonnay,Merlot,Muscat,Tawny,Rosé,Sauvignon Blanc,Apera,Shiraz,Verdelho,Fortified,Cabernet Merlot
Wine Region:Perth Hills
Open Days/times:Mon & Sat 10am to 7pm, Sun 11am to 6pm
Details
Vineyards:22 acres
Size & Year:Established 1901 - 1950
Breakfast Open:Monday,Saturday,Sunday
Perth Hills:Bickley Valley
Established:1929
Cellar Door Open:Monday,Tuesday,Wednesday,Thursday,Friday,Saturday,Sunday,Holidays
Facilities:Cellar Door
Winemaker:Steve Radojkovich, Paul Radojkovich
Description
Jadran was established in 1914 by Vladimir (Wally) Radojkovich, who purchased 22 acres of land with a desire to establish a vineyard and create a winery. Since then, Jadran Wines has welcomed many generations of family members to the vineyard; most recently, Wally's grandson Paul in 1990. Jadran incorporates traditional and modern winemaking methods to create a distinctive character in the winery's expansive range which is made from fruit sourced locally and from the Western Australia's south-west. With a creative approach to winemaking, Jadran has won many medals in Wine Shows all over Australia.
The Wines
Jadran Wines' range includes over 30 different fortified, still, sparkling wines and liqueurs. The collection of ports and liqueurs is bursting with interesting and exciting flavours to discover.
Cellar Door
Father and son Stephen and Paul Radojkovich offer generous tastings of their wines, and are well known for their friendly chats, stories and knowledge. The cellar door is open 7 days a week.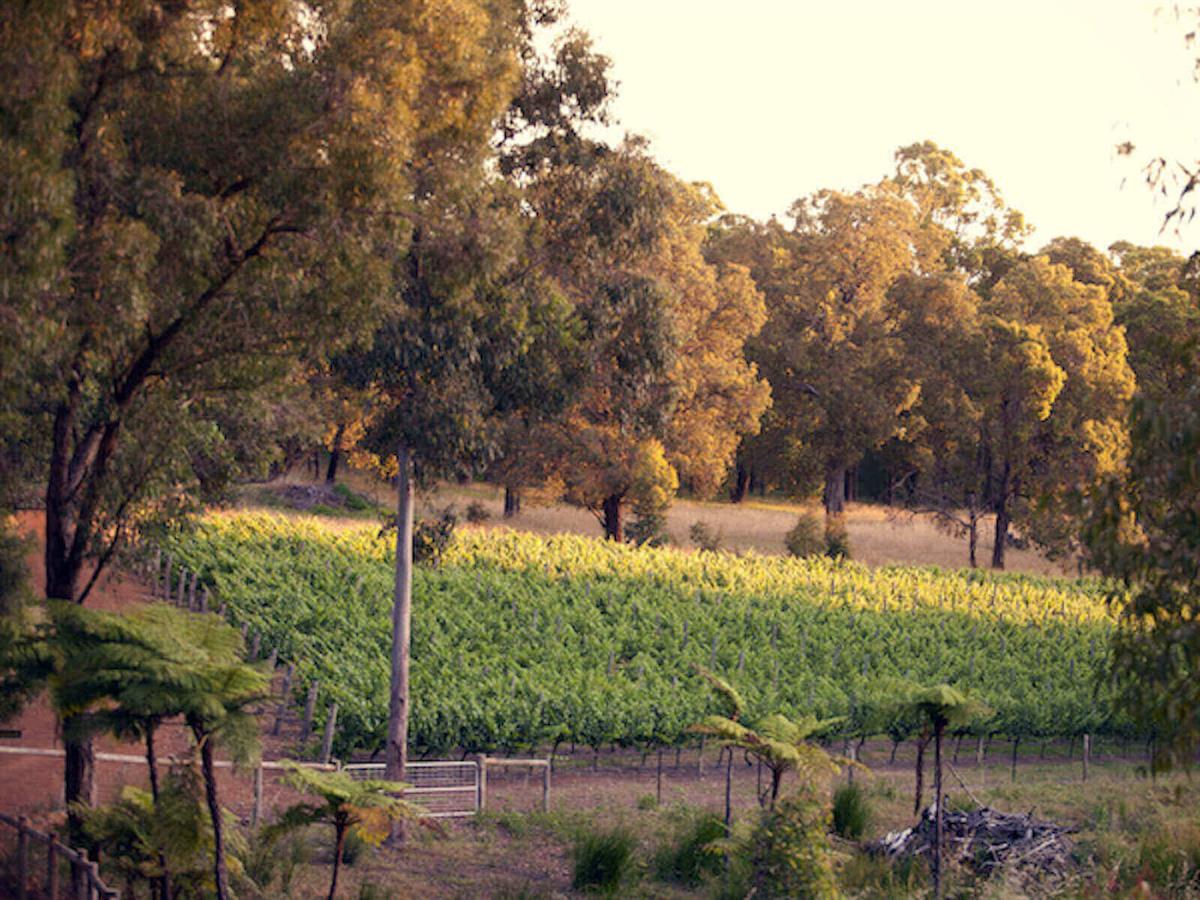 One of the oldest vineyards in the Perth Hills producing reds, rose and port from organically dry grown Cabernet Sauvignon and Merlot varieties.
Open Days/times:No Cellar Door.
Wine Region:Perth Hills
Wine Variety:Cabernet Merlot,Rosé
Details
Winemaker:Matt Bowness (Contract)
Facilities:No Cellar Door
Size & Year:Established 1951 - 2000
Perth Hills:Heart of the Hills
Description
The name 'Polguern' is a heartfelt tribute to John and Sylwia Rower countries of origin. Sylwia was born in Poland, and John in Guernsey, Channel Islands and purchased the property in 2012.
Polguern Estate is home to two vineyards growing Cabernet Sauvignon and the Merlot. Originally planted in 1990, the Cabernet Sauvignon vineyard at Polguern contains 1700 vines and is believed to be the oldest in the region. The strict pruning regime and dry growing technique reduces the yield to less than five tonnes per year, far less than the average vineyard of its size. Dry growing results in smaller grapes with a higher skin to juice ratio, producing a wine of greater complexity on the palate. Conversely, the Merlot vineyard was planted in 2008 and consists of approximately 500 vines. Less rigorous pruning is applied to these vines, and approximately three tonnes of fruit are produced annually.
Our Wines
The Estate's flagship wine, "Pharoah's Tribute", is a product of the winery's Cabernet Sauvignon grapes. The Merlot grapes are used to produce a French Provence-style dry rose, Merlot-Cabernet blend and a Solero Port.
We've been blessed with some balmy summer evenings over the last few weeks, which means it's the perfect time to...
Read More