Thursday Dinner Open Wineries in Perth and Surrounds
Wineries in Perth And Surrounds
region=perth-and-surrounds&type=wineries&categories=12722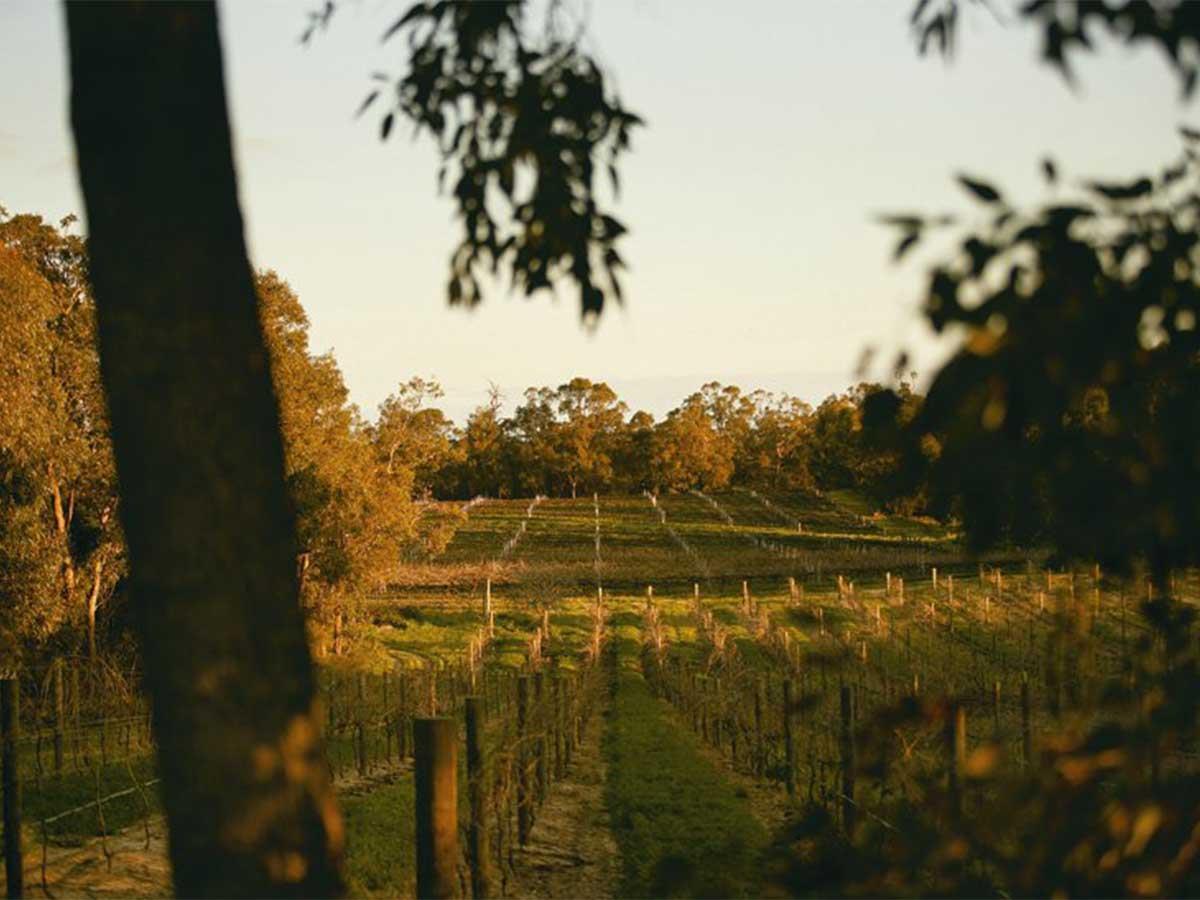 One of WA's most reputable and respected boutique, family-owned wineries, with unique underground cellar, renowned stone and jarrah restaurant built in 1982 and award-winning wines.
Wine Variety:Cabernet Sauvignon,Chardonnay,Chenin Blanc,Grenache,Merlot,Method Traditionale,Dessert,Fortified,Sparkling,Muscat,Pinot Noir,Tawny,Shiraz,Sparkling Shiraz
Wine Region:Swan District
Open Days/times:Restaurant: Wed – Sat Dinner, Fri Lunch | Cellar door: Mon – Sat 11am – 5pm
Details
Cellar Door Open:Saturday,Monday,Tuesday,Wednesday,Thursday,Friday
Lunch Open:Friday
Dinner Open:Wednesday,Thursday,Friday,Saturday
Facilities:Restaurant,Cellar Door,Functions
Cases Produced:4000
Vineyards:14
Size & Year:Boutique (1,000-4,999 cases)
Description
Defined as Sicilian passion with an Australian twist, Paul Conti wines was once a family home to eight children and is now a modern winery with restaurant.
Located only 30 minutes north of Perth, the Woodvale property is an oasis of fruit and olive trees, manicured gardens and stunning rose bushes among the ever-expanding urban sprawl, a special retreat from the every-day grind.
CELLAR DOOR
The cellar door is located below the oasis of fruit, olive trees and manicured gardens, enveloped in the scents of oak barrels and fermenting wine. The below ground cellar door features all Paul Conti products plus exclusives to the cellar door. Visitors are welcome to sit outdoors in the alfresco area which hosts quarterly events with the opportunity to try the full wine range. Cheese and charcuterie platters are also available in the veranda area but must be advised in advance. The Cellar door is open Monday to Saturday 11am to 5pm.
RESTAURANT
Conti's Restaurant has been consistently nominated as one of the State's 'Best Restaurants at a Winery' since 1998.
Originally built in 1928 as the original family home that Paul shared with his parents and seven siblings, in 1982 the home was renovated into the fine dining restaurant, with high ceilings, original antique fixtures and jarrah floor boards.
A regular haunt for local clientele, The roomy layout, high ceilings and forgiving stone walls cool during the summer, while the pot-belly fire and cosy entrance lounge makes the restaurant equally popular in winter,
The menu has a local-produce focus including fresh oysters, roast duck breast, garlic prawns, carpet-bag steak and succulent veal rib-eye.
The restaurant is only open Friday for lunch, and Wednesday though to Saturday for dinner. The restaurant is also popular for intimate wedding celebrations, anniversaries, birthdays and business luncheons.
HISTORY
From humble beginnings in 1948, Paul Conti Wines has become one of WA's most reputable and respected boutique, family-owned wineries.
Before it was a winery, in 1927 the Woodvale property was home to the Conti family who lived their self-sufficient lifestyle of growing vegetables, making pasta, cheese and milk from the resident cow to nurturing vines to create wine. In the 1940's Carmelo Conti begun planting vines to expand to a modest sized vineyard whereby the cellar was located underneath the family house, dug out by the Conti brothers, still existing today.
From 1968 Carmelo's son Paul began upgrading the small winery to a larger more premium winery where early success was achieved with the Shiraz. The wines to this day are still created with some of the original vines planted on the property.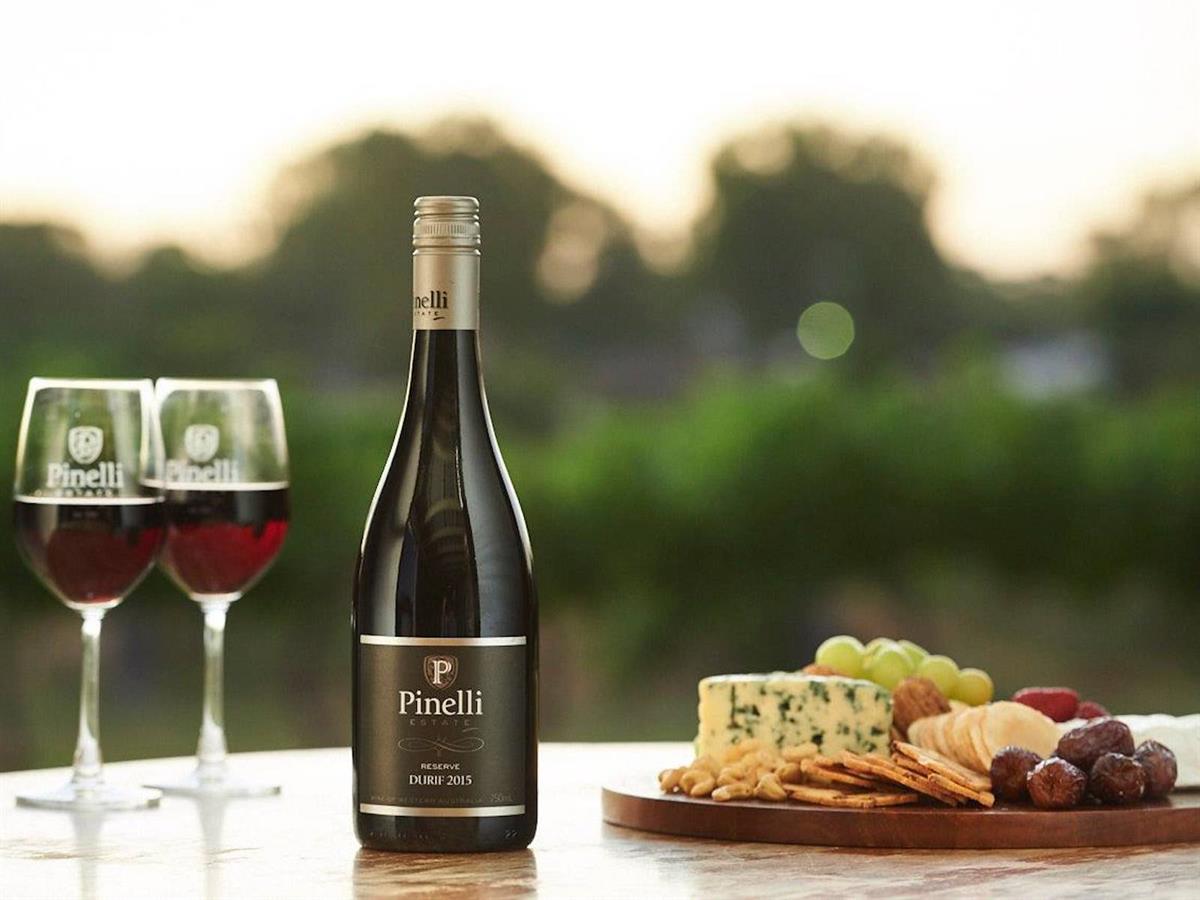 Established in 1980 by Italian migrants Domenic and Iolanda Pinelli, enjoy superb wines and Italian cuisine in the rustic, rammed earth restaurant or gorgeous alfresco area, overlooking the vines.
Wine Region:Swan District
Wine Variety:Fortified,Cabernet Sauvignon,Chenin Blanc,Merlot,Method Traditionale,Shiraz,Verdelho,Sparkling,Rosé,Dessert,Cabernet Merlot,Muscat,Sauvignon Blanc,Grenache,Durif
Open Days/times:Cellar door: Everyday 10am - 5pm | Restaurant: Thur – Sun Lunch, Thur - Sat Dinner
Details
Facilities:Cellar Door,Restaurant
Cellar Door Open:Monday,Tuesday,Wednesday,Thursday,Friday,Saturday,Sunday
Established:1960
Breakfast Open:Sunday
Dinner Open:Friday,Saturday,Thursday
Lunch Open:Thursday,Friday,Saturday,Sunday,Holidays
Vineyards:7 acres
Winemaker:Domenic Pinelli
Cases Produced:17000 cases
Description
Open 7 days per week, this award-winning, second-generation boutique family winery produces sparkling, flavoursome whites, rich reds, delicate dessert and fortified wines that have been handcrafted to perfection over the last 35 years.
Enjoy a relaxed tasting at the cellar door or the restaurant, nestled amongst the grapevines of the Estate, offering a delicious modern-Italian menu of platters, pasta and dishes off the grill for lunch and dinner. All meals are complemented with premium, handcrafted Pinelli Estate wines or other local and imported wines, beers or spirits.?
HISTORY
Pinelli Wines was established in the Swan Valley in 1980 by Domenic and Iolanda Pinelli. Having emigrated to Australia from the Molise region of Italy in the mid 1950's, they shared a vision to create a family winery incorporating their Italian heritage, which recognised that good wine needed to be a part of every dining experience.
Domenic gained invaluable experience working for over twenty years with the iconic Western Australian producer of the 1960s, Waldeck Wines, and purchased what he referred to as "the pick of the vineyards of the area" - a 7 acre block in Caversham, Western Australia.
Domenic and Iolanda shared the knowledge and joy of winemaking with their sons Robert and Daniel, ensuring that the winery would continue to grow with future generations. A simple philosophy of ensuring exceptional quality from the vineyard to the glass has meant that from humble beginnings some three decades ago, Pinelli's has now grown to become a second-generation family winery producing around 150,000 litres of wine each year.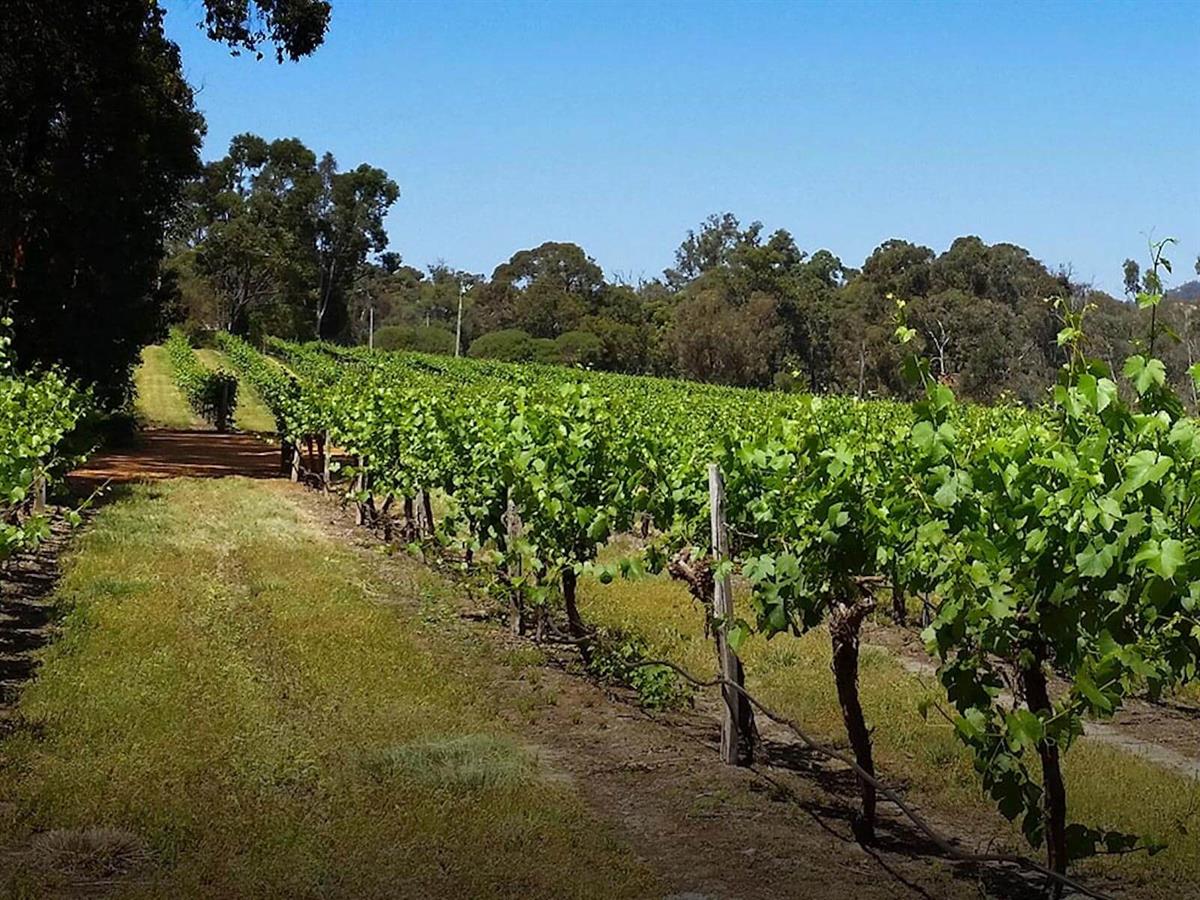 Surrounded by natural bush and birdlife at the foothills of the Chittering Valley wine trail this family-friendly winery and restaurant offers deliciously simple food and award-winning regional wines.
Open Days/times:Wed to Sat 11:30am onwards
Wine Region:Perth Hills
Wine Variety:Cabernet Shiraz,Chardonnay,Rosé,Verdelho
Details
Brands:Stringybark
Cases Produced:525 cases
Established:1985
Vineyards:2 hectares
Winemaker:Ryan Sudano
Facilities:Cellar Door,Functions,Restaurant
Size & Year:Micro (1-999 cases),Established 1951 - 2000
Cellar Door Open:Wednesday,Thursday,Friday,Saturday,Sunday
Dinner Open:Thursday,Friday,Saturday,Sunday,Wednesday
Perth Hills:Chittering Valley
Lunch Open:Wednesday,Thursday,Friday,Saturday,Sunday
Description
Stringybark Winery and Restaurant was established in 1985 and named after Stringybark Creek in North Eastern Victoria. In much earlier times, Stringybark Creek and Australian bushranger Ned Kelly became folklore following a shootout with Sgt. Kennedy and Constables Scanlon and Lonigan.
Only a 50 minute drive from Perth, this casual, family-friendly restaurant has a roaring log-fire and a range of traditional favourites on the menu, including pizzas, pastas and rustic home-style meals.
The Wines
Stringybark vineyard is one of the oldest in the Chittering Valley and produces a limited quantity of hand-picked Cabernet Sauvignon, Chardonnay and Verdelho grapes. This limited production combined with the special regional characteristics of the Chittering Valley helps to produce wines with intensity and distinctive varietal character.