Central WA Wine Region Wineries in Perth and Surrounds
Wineries in Perth And Surrounds
region=perth-and-surrounds&type=wineries&categories=108848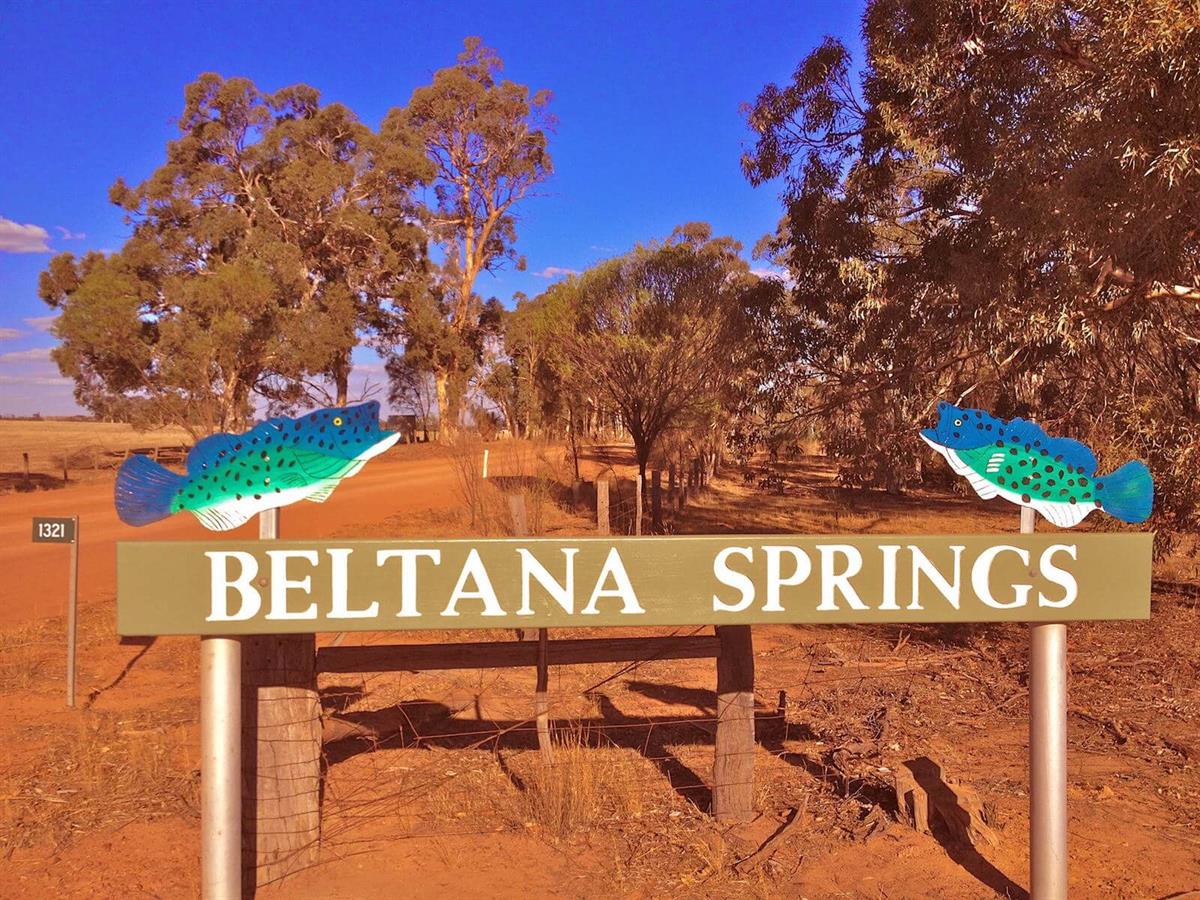 Located beside the picturesque Dale River, Beltana Springs produces award-winning Shiraz and Grenache for export and sale online.
Open Days/times:Appointment only
Wine Variety:Cabernet Sauvignon,Grenache,Rosé,Shiraz
Wine Region:Central WA
Details
Brands:Beltana Springs
Cases Produced:1000-1499 cases
Established:2000
Vineyards:6 hectares
Winemaker:Mark Standish
Size & Year:Boutique (1,000-4,999 cases),Established 1951 - 2000
Facilities:Light Food,Appointment Only
Description
Enjoying a climate reminiscent of Portugal's famous Duoro Valley, Beltana Springs' vines are grown in ideal conditions of cold winter dormancy and hot, dry summers. First planted in 2000 on the property's best Red Gum soils, the vines of Beltana Springs are hand-picked from low yielding vines to ensure premium ripe grape extraction. Beltana Springs wines are exported to the UK, US and other major markets, but also available for purchase on their website.
The Wines
The Shiraz is Beltana Springs' flagship wine and was awarded the Bronze medal at the West Australian Wheatbelt Wine Awards. A deep purple-hue with a hint of Australian forest, the wine is aged for twenty four months in new European oak barrels, giving added complexity and a smooth and long finish. Beltana's Grenache, conversely, presents a rich and clear colour, offering red berries and the menthol of the Red Gums growing within the vineyard. Also matured in new European oak, the Grenache's palate is full-bodied and intensely flavoured, with strong, ripe tannins and a long finish. The vineyard also offers a Grenache Rose and a Cabernet Sauvignon.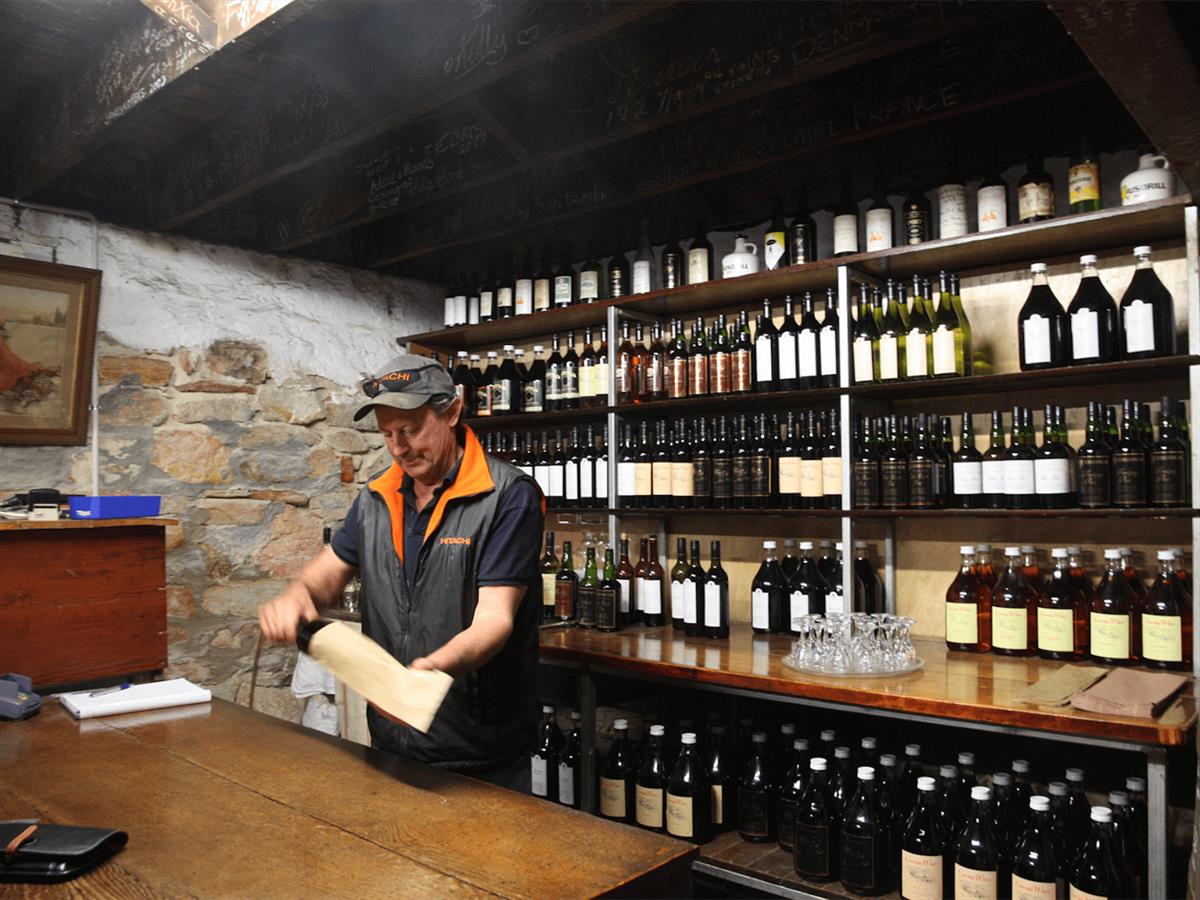 Discover traditional, family-made wines from one of WA's oldest, heritage-listed and photogenic cellar doors, surrounded by natural springs and walking distance from the historic Ringa Bridge.
Wine Variety:Shiraz,Dessert,Cabernet,Grenache,Muscat,Tawny
Wine Region:Central WA
Open Days/times:Friday, Saturday & Monday 10am to 5pm
Details
Size & Year:Established 1851 - 1900
Cellar Door Open:Friday,Saturday,Sunday
Winemaker:Michael Wood
Facilities:Cellar Door
Established:1870
Description
Established in the late 1870s, this family-owned property, about 6km from Toodyay has over five generations of winemaking history. The winery has been in the Wood family since 1919, and still contains many of the original 470 and 770 gallon casks within its cellar.
All grapes are grown on scenic undulating slopes around the property, and are farmed with environmental conservation as one of the winery's main values. The natural approach sees only mineral fertilisers and soil microbes used to grow chemical-free, quality grapes.
The Wines
Coorinja produces a large selection of table and fortified wines including Shiraz, Grenache, Cabernet-Shiraz, Port, Sherry, Muscat, Liqueur Muscat, Ginger Wine and Marsala. The wines are handpicked by the Wood family and their friends and pressed in an old wooden basket press, following the same family tradition used for over five generations.
Cellar Door
Open Fridays, Saturdays and Mondays from 10am-5pm, or on alternate days by appointment only.
Unique Highlights
Coorinja is an Aboriginal word believed to mean "place of the seven springs". These natural springs surround the property. A short five minute walk down a bush track reveals remnants of the Ringa Bridge, a significant railway track built circa 1887 that was closed down in 1966.
We've been blessed with some balmy summer evenings over the last few weeks, which means it's the perfect time to...
Read More