Gewurztraminer Wine Variety Wineries in Perth and Surrounds
Wineries in Perth And Surrounds
categories=10056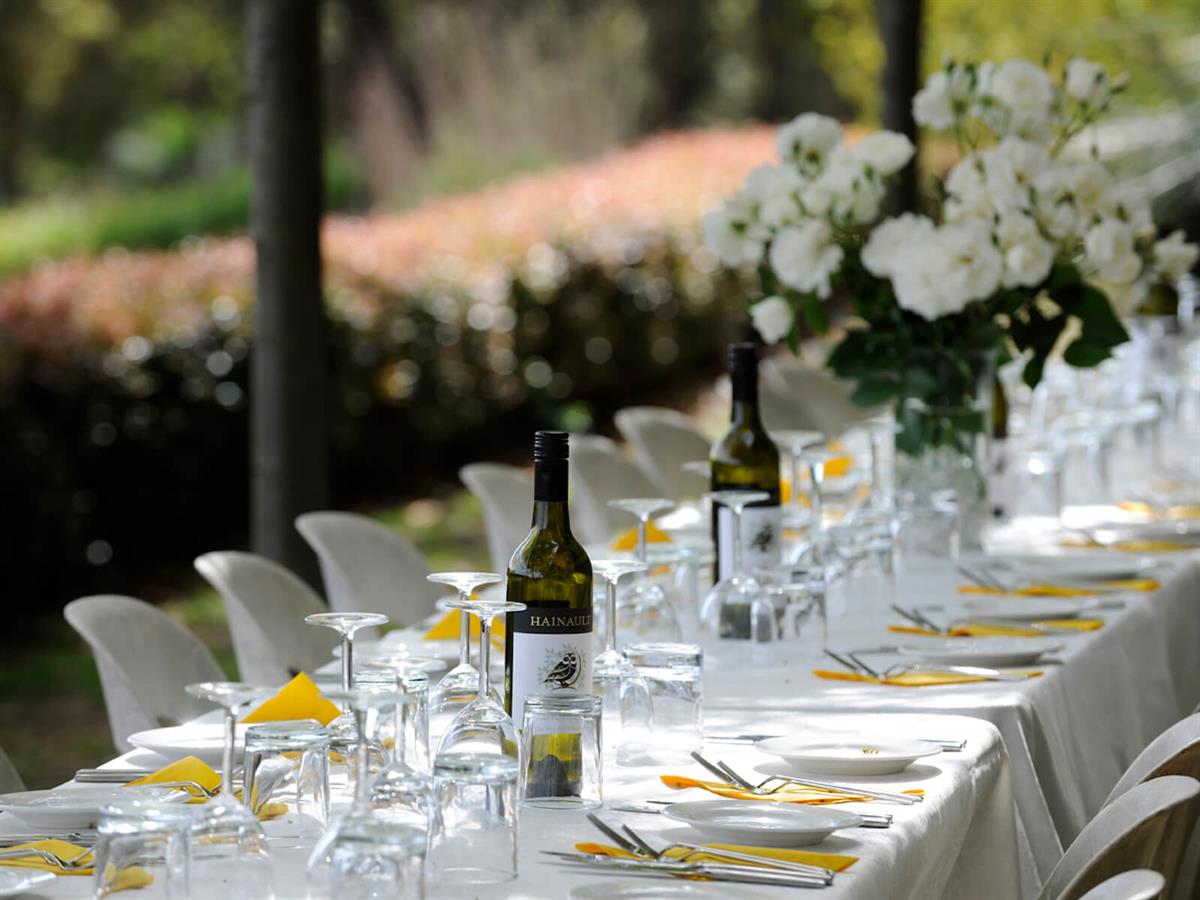 Sample award winning wines from our large range at our cosy, friendly cellar door. Join our wine club to enjoy a minimum of 20% discount on all wine purchases.
Wine Region:Perth Hills
Wine Variety:Sparkling,Merlot,Rosé,Cabernet Merlot,Cabernet Sauvignon,Chardonnay,Classic Dry White,Gewurztraminer,Pinot Noir,Semillon,Semillon Chardonnay
Details
Size & Year:Boutique (1,000-4,999 cases),Established 1951 - 2000
Cellar Door Open:Friday,Saturday,Sunday,Holidays
Established:1980
Facilities:Cellar Door,Light Food,Functions,Restaurant
Perth Hills:Bickley Valley
Vineyards:17 acres
Description
Nestled in Jarrah forest on the Darling Scarp at an elevation of 400 metres, Hainault is the highest vineyard in Western Australia, and is in one of the coldest parts of the State. The 17 acre property was replanted as a vineyard in 1978 by Peter Fimmel, one of the pioneers of the then infant Perth Hills Wine Region.
Owners Michael and Lyn Sykes purchased the vineyard in 2002, with an objective to produce premium quality varietal wines whilst further developing a style synonymous with the Perth Hills. The couple's relationship with the environment is signified in Hainault's logo of a Boobook owl, an animal native to the area, and viticulture and land management practices reflect their commitment to sustainability. Hainault also prides itself on being pet friendly, and it's common to see the Sykes family Kelpies at their cellar door.
The Wines
All Hainault wines are made from estate grown, hand harvested fruit using minimal interventions. Among an extensive range, Hainault produces a traditional method Sparkling Pinot Noir, Semillon, Chardonnay, Gewurztraminer, Rose, Cabernet Merlot Blend, and Cabernet Sauvignon.
Cellar Door
Wine tastings and cellar sales are available Friday 11.30-3pm, Saturday and Sunday from 11.30-4 pm.
Coffee and home made cakes are also available from the cellar door MOST days.
The Food
MistelleFrench Bistro is onsite - all restaruant enquiries should be directed to them.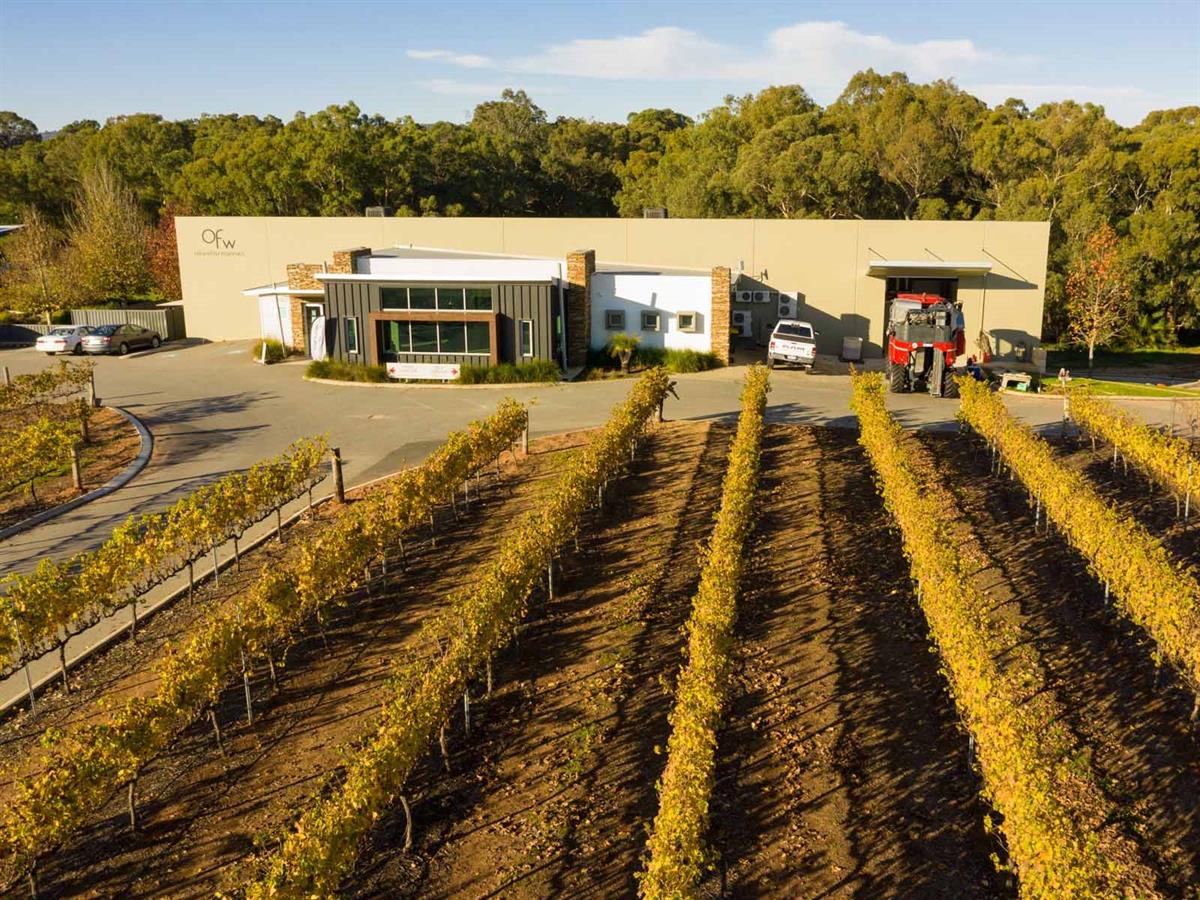 The heritage of WA's oldest winery, four-generations of family ownership and the 'dream' cellar door including a decadent cheese emporium, makes for one unmissable Swan Valley experience.
Wine Variety:Cabernet,Cabernet Franc,Cabernet Sauvignon,Cabernet Shiraz,Chardonnay,Brut,Chenin Blanc,Chenin Verdelho,Shiraz Cabernet,Sparkling Rose,Sparkling Shiraz,Tempranillo,Verdelho,Viognier,Sparkling,Fortified,Rosé,Dessert,Classic Dry White,Gewurztraminer,Grenache,Grenache Shiraz,Malbec,Merlot,Method Traditionale,Muscat,Petit Verdot,Pinot Gris,Tawny,Sauvignon Blanc Semillon,Semillon,Shiraz
Wine Region:Swan District
Open Days/times:Cellar Door: Mon to Sun 10am to 5pm, restaurant: Mon - Tue 10am to 5pm, Wed - Sun 10am to 5pm
Details
Cellar Door Open:Monday,Tuesday,Wednesday,Thursday,Friday,Saturday,Sunday
Established:1829
Facilities:Cellar Door,Restaurant
Winemaker:Anthony Yurisich
Size & Year:Established 1800 - 1850
Lunch Open:Monday,Tuesday,Wednesday,Thursday,Friday,Saturday,Sunday
Vineyards:24 acre
Description
The Olive Farm property dates back to 1829 and was established by an English botanist named Thomas Waters who brought grapevine cuttings and olive trees with him when he settled in Perth. He planted the olive trees first, hence the name, but wine was soon produced, with the first vintage in 1834. (Much of which became currency for bartering with the local shopkeepers!)
In 1933, Ivan Yurisich purchased the property. He had immigrated from Yugoslavia at the turn of the century and after working in the Goldfields and outback of WA, decided to try his hand at winemaking. The property has remained in the family for four generations.
The Wines
Historically, The Olive Farm made fortified wines which were sold by the cask to the Goldfields in Western Australia. The winery become one of the first in WA to produce Traditional Method Sparkling wines back in the 1960s. These remain a core of range which is now named 'Olivine'.
Still table wines were introduced in the 1970s and achieved great success in the local wine shows. The current range is diverse, with over 35 sweet to dry white, red, sparkling and fortified wines. There are all the Swan Valley classics, along with some other surprise varieties like Tempranillo, Traminer, Durif and Cabernet Franc.
Wine Tasting
The Yurisich family built their 'dream' winery and cellar door in 2007. It is set on a 24-acre property in the heart of the Swan Valley and has received significant awards for its architecture and interior design. Visitors are welcome to sample from the full range of wines, with tastings available 10am – 5pm daily. A walking tour of the vineyard and winery can be booked in advance, it begins at 10.30am.
Unique Highlights: The Cheese
Taste and graze from a selection of over 75+ different international and local benchmark cheeses at the family's Cheese Barrel Café. Just metres from the cellar door, this architecturally-designed gem of a property is a place of wine and cheese-lovers' dreams. The all-day menu is both flexible and generous, with cheeseboards starting from $35-$40. Free cheese tastings are available too. They are best experienced between 10am and 1pm before it gets too busy. Families, children and even dogs are welcome.
The Cheese Barrel Café is open 10am – 5pm Monday and Tuesday, and 10am-5pm Wednesday to Sunday.
With Summer in full swing, there's nothing better than a cold beer to stifle the heat! Here's Scoops guide to...
Read More