Cabernet Franc Wine Variety Wineries in Pemberton Area
Wineries in Pemberton Area
region=pemberton-area&type=wineries&categories=10037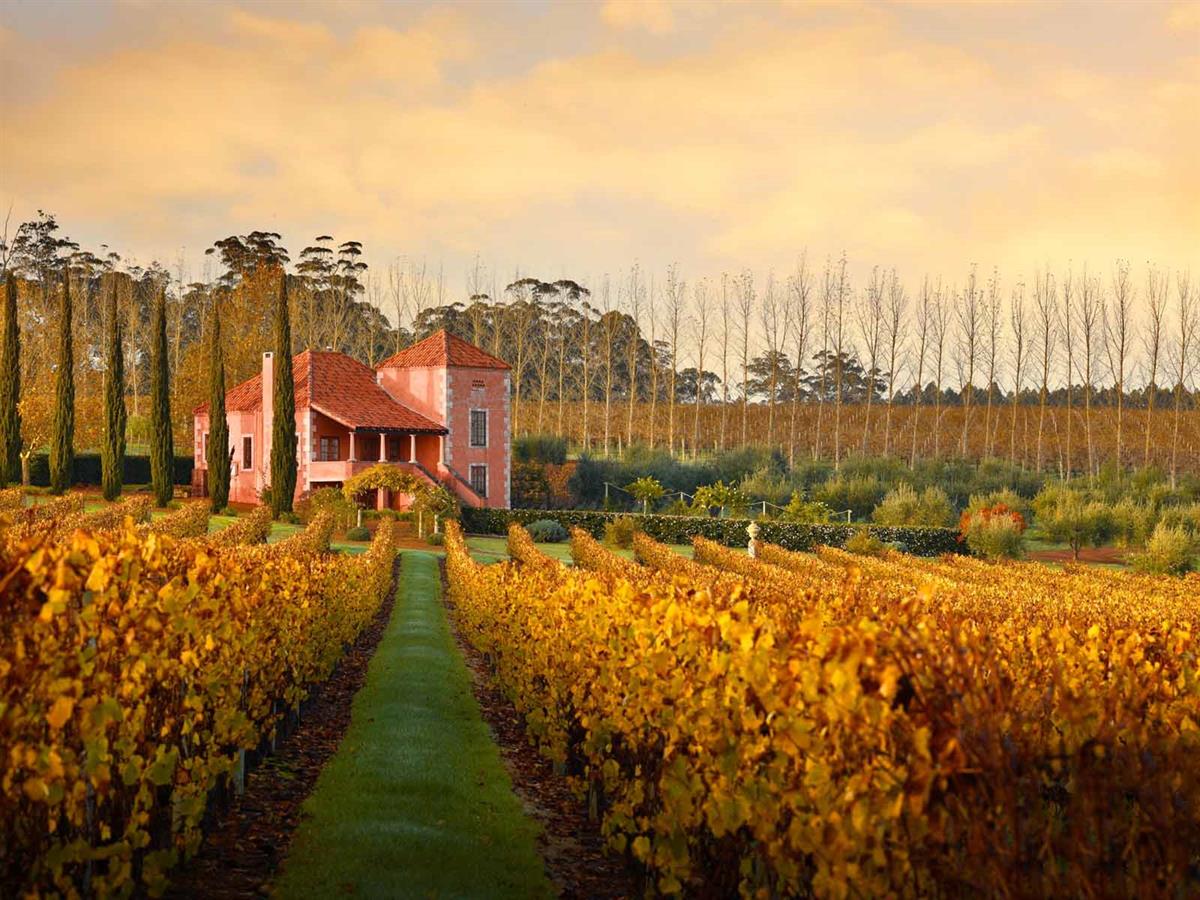 Discover the sophisticated Chardonnay and Pinot Noir of Australian wine's highly-respected Pannell family who grow outstanding single vineyard wines from their property in Pemberton.
Open Days/times:Appointment only.
Wine Variety:Cabernet Franc,Cabernet Sauvignon,Chardonnay,Malbec,Merlot,Pinot Noir,Sauvignon Blanc,Semillon,Shiraz,Viognier
Wine Region:Southern Forests
Details
Brands:Picardy
Cases Produced:6000 cases
Established:1993
Vineyards:10 hectares
Winemaker:Bill and Dan Pannell
Facilities:Cellar Door,Appointment Only
Size & Year:Small (5,000-49,999 cases),Established 1951 - 2000
Description
One of Australia's leading premium producers, Picardy was established by Bill, Sandra and Dan Pannell, the same family who established the iconic Margaret River winery, Moss Wood.
All wines are estate-grown on Picardy's single vineyard property in Pemberton on unirrigated, cane-pruned and handpicked vines. The vineyard is managed meticulously utilising the most labour-intensive practices for canopy management to grow ultra-premium fruit. The purpose-built winery was designed tapping into Bill and Dan's forty years of experience and follows a minimal intervention approach to winemaking.
Burgundy varieties, Chardonnay and Pinot Noir are the focus and a considerable variety of clones have been planted within the vineyard. The family have imported five clones of Pinot directly from Burgundy. Sauvignon Blanc, Shiraz and a Bordeaux inspired red blend are also made.
The wines are available direct online or through selected retailers and restaurants.
The cellar door is available by appointment only.
Enjoy boutique wines (and beers) in a laid-back, family-friendly, dining setting with delicious local produce and panoramic Karri forest and vineyard views that are distinctive to Pemberton.
Open Days/times:11am to 5pm , Thursday to Sunday.
Wine Variety:Cabernet Franc,Cabernet Sauvignon,Chardonnay,Merlot,Sauvignon Blanc,Semillon
Wine Region:Southern Forests
Details
Brands:WoodSmoke Estate
Cases Produced:1500 - 2499
Established:1992
Vineyards:9.5 hectares
Winemaker:Julie White
Facilities:Light Food,Cellar Door,Appointment Only
Size & Year:Boutique (1,000-4,999 cases),Established 1951 - 2000
Lunch Open:Monday,Tuesday,Wednesday,Thursday,Friday,Saturday,Sunday,Holidays
Description
Acquired by Rod and Carmel Liebeck in 1998, Woodsmoke Estate is situated in the picturesque region of Pemberton where the climate of mild summer days and cool nights produce premium wines of unique style and flavour. The limited release, estate-grown wines fuse traditional and modern techniques, resulting in great quality and approachability. Varieties include Rose, Sauvignon Blanc, Chardonnay, Merlot, Shiraz and a Sparkling Pinot Noir Chardonnay blend. The cellar door is open Thursday to Sunday 11am - 5pm for generous wine tastings and sales.
The Food
Enjoy a laid-back, beer and wine-friendly menu with generous portions and ever-changing dishes. The brewery setting is perfect for the whole family, with a play room and spacious lawn area overlooking the scenic vineyard and dam that is often visited by friendly wildlife.
Unique Highlights
The estate is also home to Jarrah Jack's brewery, featuring a range of skilfully brewed beers using fine natural ingredients and time-honoured techniques.