Holidays Cellar Door Open Wineries in Pemberton Area
Discover what's going on in arts, events & culture
Discover what's going on in arts, events & culture.
Check out travel guides for regional WA
Check out travel guides for regional Western Australia.
Explore winery guides for Perth and regional WA
Check out winery guides for Perth and regional WA.
Wineries in Pemberton Area
categories=12702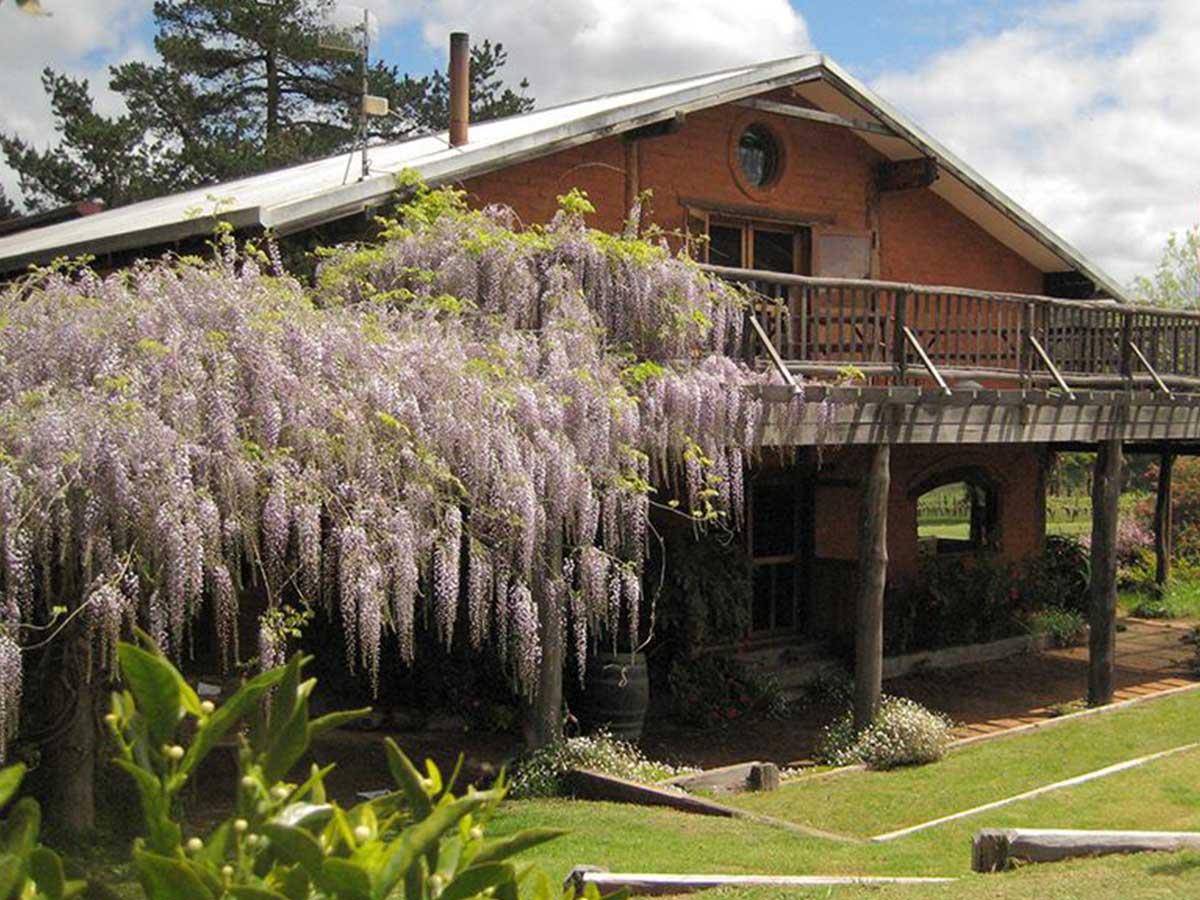 Discover certified organic, regional wines including Australia's first truffle liqueur at the delightful, hand-built cellar door and art gallery this Pemberton pioneer.
Wine Variety:Sparkling,Cabernet Sauvignon,Chardonnay,Merlot,Pinot Noir,Cabernet Merlot,Sauvignon Blanc
Open Days/times:10am - 4pm Daily
Wine Region:Southern Forests
Details
Facilities:Cellar Door,Gallery,Picnic Facilities
Winemaker:Saxon Mountford
Vineyards:80
Cellar Door Open:Sunday,Holidays,Monday,Tuesday,Wednesday,Thursday,Friday,Saturday
Established:1987
Description
Early pioneers of the wine industry in WA's South West, Andrew and Sue Mountford established the winery in 1987 after spending three years researching the Pemberton area. After analysing soil samples, rainfall and grape varieties best suited to the region, six hectares of vines were planted and an award winning winery and cellar door facility was hand-built with bricks made onsite. In 2003 the winery became the first NASAA Certified Organic winery in the region with the vineyard certification following in 2006.
The Wines
The range focuses on Pemberton's most respected wine varieties, namely Merlot, Pinot Noir and Sauvignon Blanc. In 2018 Mountford Wines released Australia's first Truffle Liqueur made from local Manjimup truffles. The winery is also home to the Tangletoe Ciders which feature organic handcrafted ciders and vinegars.
Cellar Door
One of the first wineries in the region, Mountford's cellar door was crafted from hand-made adobe bricks sourced onsite, and has become an icon of the region. An art gallery opened in 1994 and hosts ongoing seasonal exhibitions representing local artists. Open daily from 10am-4pm.

Visit a charming, French country style cellar door set amongst majestic Karri forest; specialising in cool-climate Shiraz, Sauvignon Blanc and Chardonnay wines made from 100% hand-worked vines.
Wine Variety:Chardonnay,Sauvignon Blanc,Shiraz,Sparkling
Open Days/times:11m to 5pm
Wine Region:Southern Forests
Details
Cellar Door Open:Saturday,Sunday,Holidays,Monday,Tuesday,Wednesday,Friday
Established:2005
Facilities:Cellar Door
Description
Alan and Leanne Rowe acquired their 40 hectare Pemberton property in 2003, planting the first vines in 2005. Much of the vineyard was planted solely by Alan.
The focus is on growing Shiraz, Sauvignon Blanc and Chardonnay, and significant resource is put into the vineyard in order to grow quality fruit from sustainable farming. Modern canopy management ensures the vines produce bunches of sun-ripened grapes of the highest quality. Minimal herbicidal sprays, fertilisers and water are used to ensure handpicked grapes are of optimum quality. Rambouillet's wines have received awards from the QANTAS Wine Show, the WA Boutique Wine Show, and the National Cool Climate Wine Show.
Cellar Door
Beautiful green pastures, a petite hand-worked vineyard and the surrounding majestic Karri forest make for a charming, French country style cellar door experience, offering wine tastings daily from 11am to 5pm.
Halliday Rating
3.5 Stars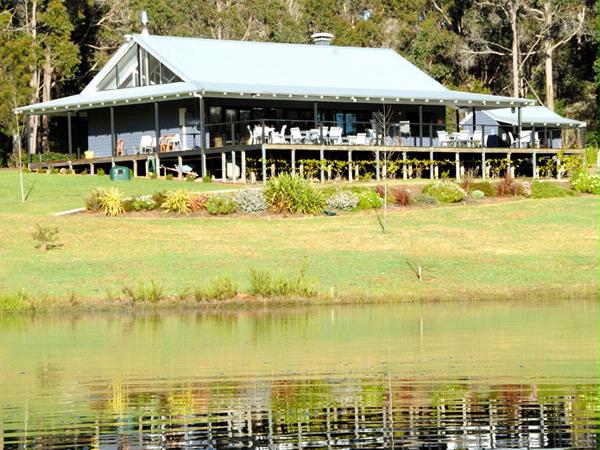 Surrounded by Karri forest with panoramic lake-views, discover this 4 Star Halliday winery's superb regional range or indulge in contemporary dining, bursting with world-class local produce.
Wine Region:Southern Forests
Wine Variety:Riesling,Sauvignon Blanc,Shiraz,Zinfandel,Sparkling,Rose,Malbec,Viognier,Cabernet Sauvignon,Chardonnay,Merlot,Pinot Noir
Open Days/times:Fri to Mon 10am to 4pm
Details
Cellar Door Open:Monday,Holidays,Friday,Saturday,Sunday
Facilities:Light Food,Accommodation,Cellar Door,Functions
Cases Produced:12,000 cases
Vineyards:23.5 hectares
Winemaker:Chris Murtha
Lunch Open:Monday,Friday,Saturday,Sunday,Holidays
Established:1999
Description
Nestled amongst magnificent and picturesque Karri and Jarrah forest, Silkwood Wines' undulating landscape, a temperate climate and rich gravelly loam soils produce wines of exceptional quality. Owned by the Bowman family since 2004, the first vines of the 23 hectare vineyard (Shiraz and Chardonnay) were planted in 1999. Subsequent plantings of many more grape varieties followed.
The Wines
Silkwood's extensive range focuses on regional varietal wines, expressed through three tiers. Pemberton's flagship varietals Sauvignon Blanc, Riesling are at the core of the range which is also embellished with Shiraz, Merlot, Zinfandel, Cabernet Sauvignon, Chardonnay, Semillon, Malbec and two sparkling wines.
Cellar Door
The scenic, lakeside cellar door, with its knowledgeable staff provides the perfect relaxed setting to sample Silkwood Wine's extensive range of wines. Open Friday to Monday 10am - 4pm.
The Food
Pemberton is renowned for its exceptional fresh produce and the Silkwood restaurant uses the finest local ingredients in its colourful, seasonal menu, created by world-class chefs. Perched lakeside with panoramic views of the Karri forest, this is the ideal setting to enjoy sumptuous gourmet delights and award-winning wines. Open Friday to Monday 10am - 4pm.
Halliday Rating
4 Stars
Missing happy hour drinks with the gang at your local bar? Now you can make cocktails as good as the...
Read More