Sauvignon Blanc Semillon Wine Variety Wineries in Pemberton Area
Discover what's going on in arts, events & culture
Discover what's going on in arts, events & culture.
Check out travel guides for regional WA
Check out travel guides for regional Western Australia.
Explore winery guides for Perth and regional WA
Check out winery guides for Perth and regional WA.
Wineries in Pemberton Area
categories=10075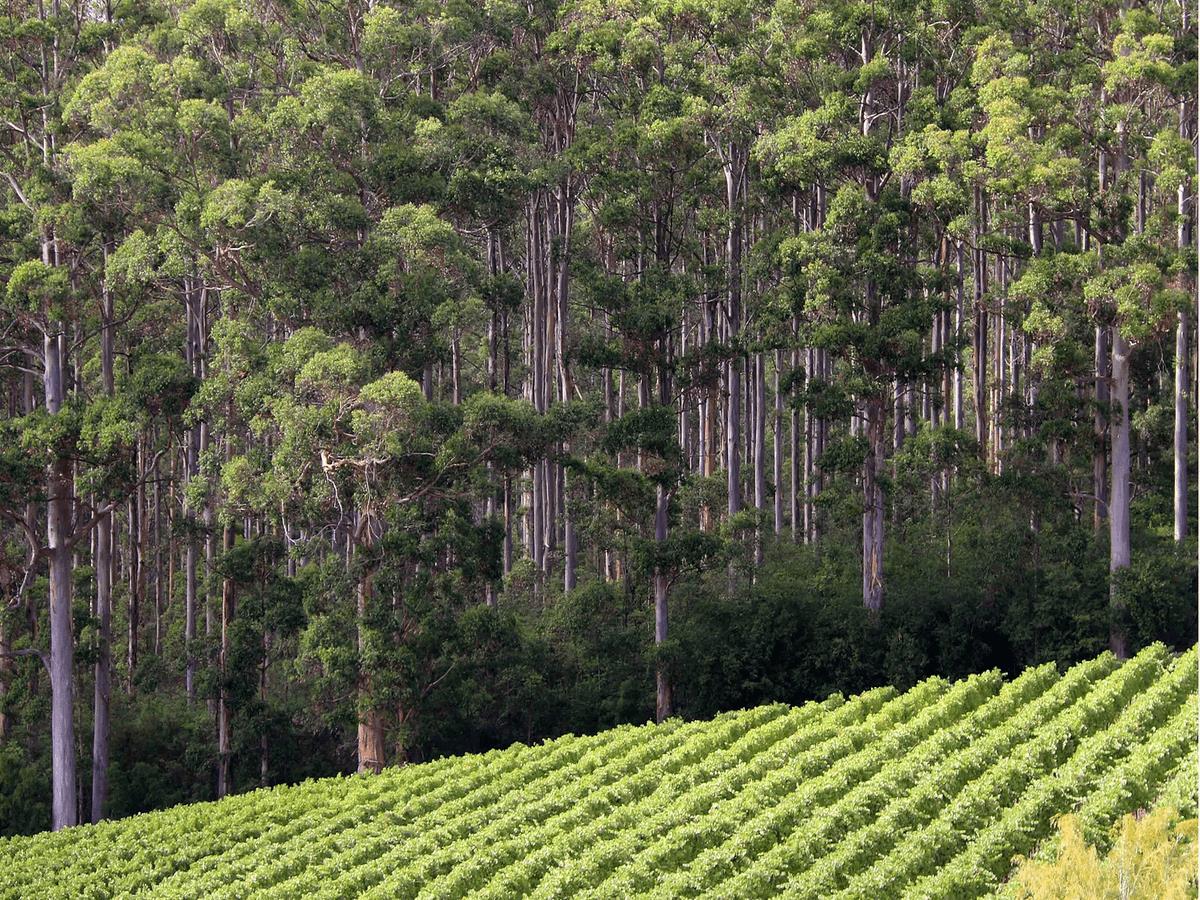 Set amongst the spectacular Karri forests of Pemberton, this humble family-owned and operated vineyard and cellar door produces a popular range of premium, cool-climate, estate-grown wines.
Open Days/times:Fri to Sun 12.00pm - 5.00pm. By appointment outside these times
Wine Variety:Chardonnay,Rose,Sauvignon Blanc,Sauvignon Blanc Semillon,Semillon,Shiraz
Wine Region:Southern Forests
Details
Brands:10 Chains
Established:1996
Facilities:Cellar Door
Size & Year:Established 1951 - 2000
Cellar Door Open:Monday,Tuesday,Wednesday,Thursday,Friday,Saturday,Sunday
Description
Owned and operated by Kate and Shaun Woods, the 10 Chains vineyard is situated within the Pemberton Wine Region and was established in 1996. The rich loam soils that are unique to the Karri forests of the region, which provide ideal growing conditions for the cool climate wine style associated with Pemberton.
The name 10 Chains draws from the historic measurement of a "chain" used up until the 1960s for mapping and land surveying.
The Wines
Varieties include Cabernet Franc, Chardonnay, Semillon, Sauvignon Blanc, Rose and Sauvignon Blanc Semillon.
Cellar Door
Open 12-5pm Friday-Sunday, or by appointment.
Taste the creative range of this new generation, family-owned estate, known for their single vineyard premium wines and ciders, served at one of Pemberton's most artistic cellar doors.
Wine Variety:Shiraz,Sparkling,Merlot,Cabernet Sauvignon,Pinot Noir,Chardonnay,Sauvignon Blanc,Dessert,Rose,Sauvignon Blanc Semillon
Open Days/times:Saturdays & Sundays 11am - 4pm
Wine Region:Southern Forests
Details
Facilities:Cellar Door,Dogs Welcome,Picnic Facilities
Cellar Door Open:Saturday,Sunday
Size & Year:Boutique (1,000-4,999 cases),Established 1951 - 2000
Winemaker:Ashley Lewkowski
Cases Produced:50 tonnes
Vineyards:8 Ha
Wheelchair Access:Yes
Description
Established in 1989, Lost Lake Vineyard is situated in the scenic Eastbrook Valley in the heart of the Pemberton Wine Region. Ash and Tia Lewkowski took it over in 2014, and along with grape vines, raise alpacas, sheep on their property. The 8 hectare vineyard has some of the region's oldest. vines and produces around fifty tonnes of premium cool-climate fruit.
The Wines
Winemaker, Ash follows a purist approach and follows environmentally conscious principles to optimise their site and make the Lost Lake range which includes Pinot Rose, Honey Merlot, Sauvignon Blanc, Pinot Noir and Shiraz. Two ciders are also produced.
Cellar Door
The homely, dog-friendly cellar door, complete with a striking painted mural is open Saturday and Sunday from 11am-4pm. For something a little different, book in to Ash's 60 minute wine appreciation course. It operates on Sundays by appointment.
Missing happy hour drinks with the gang at your local bar? Now you can make cocktails as good as the...
Read More