Method Traditionale Wine Variety Wineries in Pemberton Area
Wineries in Pemberton Area
categories=10064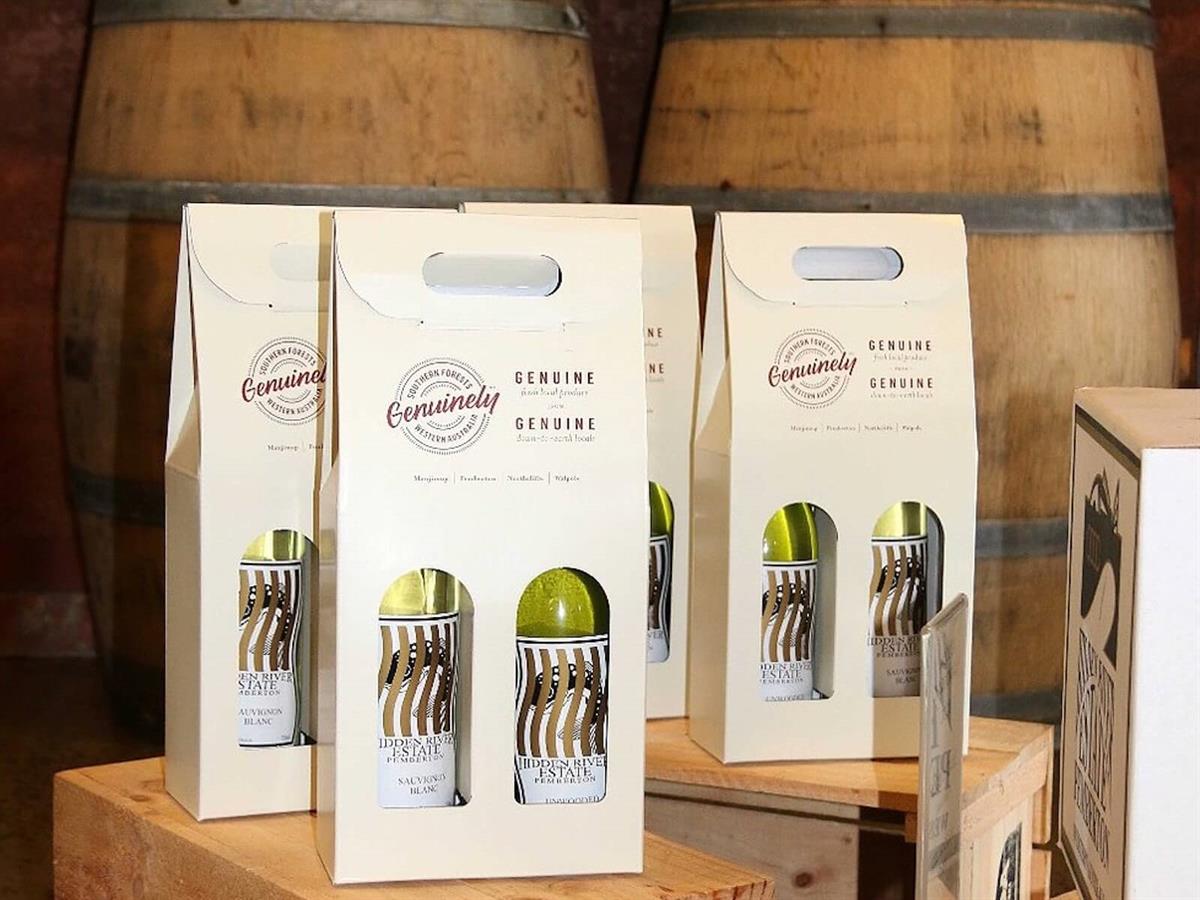 Select a glass of premium wine and dine over lunch from a creative, local-ingredient filled menu, set with stunning views of the ancient Karri forest and picturesque surrounds of Pemberton.
Wine Variety:Muscat,Tawny,Riesling,Shiraz,Sparkling,Cabernet,Cabernet Sauvignon,Chardonnay,Classic Dry White,Merlot,Method Traditionale,Dessert,Fortified,Pinot Noir,Sauvignon Blanc
Open Days/times:Wed to Sun 10am to 4pm
Wine Region:Pemberton
Details
Vineyards:2 hectares
Winemaker:Brenden Smith, Coby Ladwig, Phil Goldring
Established:1994
Size & Year:Boutique (1,000-4,999 cases),Established 1951 - 2000
Cellar Door Open:Wednesday,Thursday,Friday,Saturday,Sunday
Cases Produced:1000 cases
Facilities:Functions,Cellar Door,Dogs Welcome,Kids Play Area,Wheelchair Access,Restaurant
Lunch Open:Wednesday,Thursday,Friday,Saturday,Sunday
Wheelchair Access:Wheelchair access to cellar door, toilets and outdoor dining.
Description
Owners Ardal and Sue made a seachange from Perth to Pemberton with their two children in 2014. Ardal's 30 years of experience as a chef contributed greatly to the design and refurbishment of the estate's beautiful restaurant where he spends most of his time when not in the vineyard and gardens with Sue.
Only 3km from the Pemberton township, the vineyard at Hidden River Estate was established in 1994 and is situated on rich Karri loam soil. The vines have consistently produced exceptional berries from which the wines are produced, imbibed with the distinct fruit characters of the terroir and climate of cool nights and warm summer days.
The Wines
The wines are labelled with iconic illustrations by Art Nouveau artist Alphonse Mucha and reflect the sophistication and elegance of Hidden River wines and are a celebration of nature and beauty. Varieties include an Unwooded Chardonnay, Sauvignon Blanc, Wooded Chardonnay, Sweet Chardonnay, Rose and Merlot. Wines are available for tasting and purchase at the estate's charming cellar door, open Wednesday to Sunday 10am - 4pm.
The Food
Overlooking the giant Karri trees of Pemberton, Chef-owner Ardal has continued a theme of nature and beauty through his menus, capturing the spectrum of tastes, flavours and fragrance from the regional produce. He believes in genuine honest food which can come from traditional recipes as well as the new and novel approaches. His well-crafted dishes combine the art of taste with the knowledge of cooking.
Open Wednesday to Sunday from 10am - 4pm.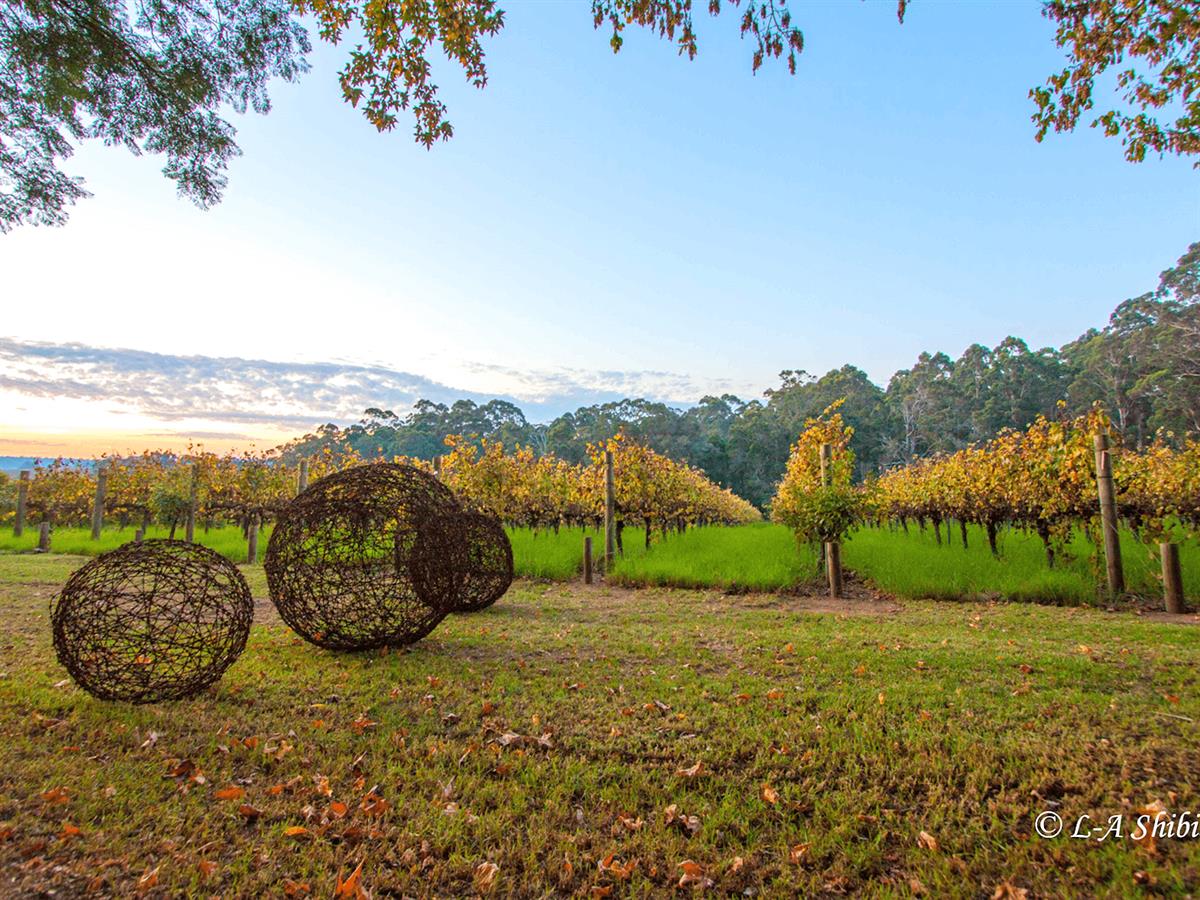 Synonymous with quality, Pemberley produces premium cool climate wines, wine grapes and gourmet food products, as well as hosting seasonal Art and Comedy Events in the Pemberley vineyard at Pemberton.
Open Days/times:By Appointment Only - Bookings Essential
Wine Variety:Chardonnay,Pinot Gris,Pinot Noir,Rosé,Sauvignon Blanc,Shiraz,Sparkling,Method Traditionale,Sauvignon Blanc Semillon,Prosecco Sparkling,Prosecco
Wine Region:Pemberton
Details
Brands:Pemberley
Cases Produced:4500 cases
Established:1995
Winemaker:Ross Pamment, Andrew Cherry, Colby Quirk, Michael Ng
Facilities:Cellar Door,Appointment Only
Size & Year:Boutique (1,000-4,999 cases),Established 1951 - 2000
Vineyards:74 ha
Description
Synonymous with quality, Pemberley of Pemberton produces a wide range of premium cool climate grapes, wines and gourmet food products. Over the years we have had the privilege of being awarded a multitude of awards for our quality wines. We're currently working on growing larger audience in order to showcase what we have to offer.
The property was first farmed by the Radomiljac family in the 1970s, and later established as a vineyard in 1995 by Monica and David Radomiljac who, along with the next generation, have worked consistently to refine this farming enterprise to ensure they offer the best produce possible.
Pemberley has a diverse portfolio; hazelnut and oak plantings inoculated with black truffle, seasonal plantings of potatoes, freshwater marron, Angus cows, and yearly litters of Labrador Retrievers puppies.
Pemberley vineyard now includes 74 hectares of vines and we produce Pinot Noir, Chardonnay, Prosecco, Sauvignon Blanc, Semillon, Merlot and Pinot Gris.
The wines, particularly Lustre - methode tradionelle sparkling, have received great success and many accolades. The Lustre was awarded Best Sparkling Wine at the Wine Show of Western Australia in both 2018 and 2019
Tours include a 'tour and tasting' experience and can be arranged by booking in advance for groups of 4 – 12 people.
With Summer in full swing, there's nothing better than a cold beer to stifle the heat! Here's Scoops guide to...
Read More