Giftware Type Shopping in Peel
Shopping in Peel Rockingham
categories=101220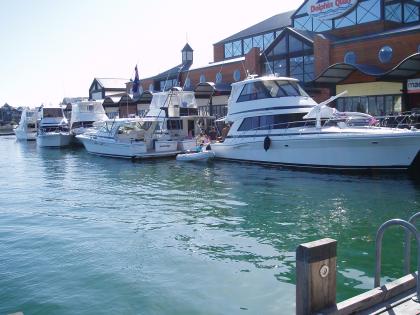 Dolphin Quay, it's the place to be!
Details
Type:Giftware,Souvenirs
Open Days:Monday,Tuesday,Wednesday,Thursday,Friday,Saturday,Sunday
Description
<p> <span style="font-family: "Helvetica Neue", Helvetica, Helvetica, Tahoma, Verdana, Roboto, Arial, sans-serif; font-size: 13.008px;">Speciality shops, cafes, restaurants and market stalls, with regular live entertainment at weekends and public holidays. Come and try delicious food, and experience old fashioned service at the picturesque Mandurah Ocean Marina. With so much on offer, don't leave Mandurah without first visiting Dolphin Quay at Mandurah Ocean Marina.</span></p>
Ten pin bowling is the disco-lit realm of the everyman, and luckily, Perth is home to a large variety of...
Read More