Events in Peel Coast
region=peel-coast&type=events&from=01-Oct-2021&to=31-Oct-2021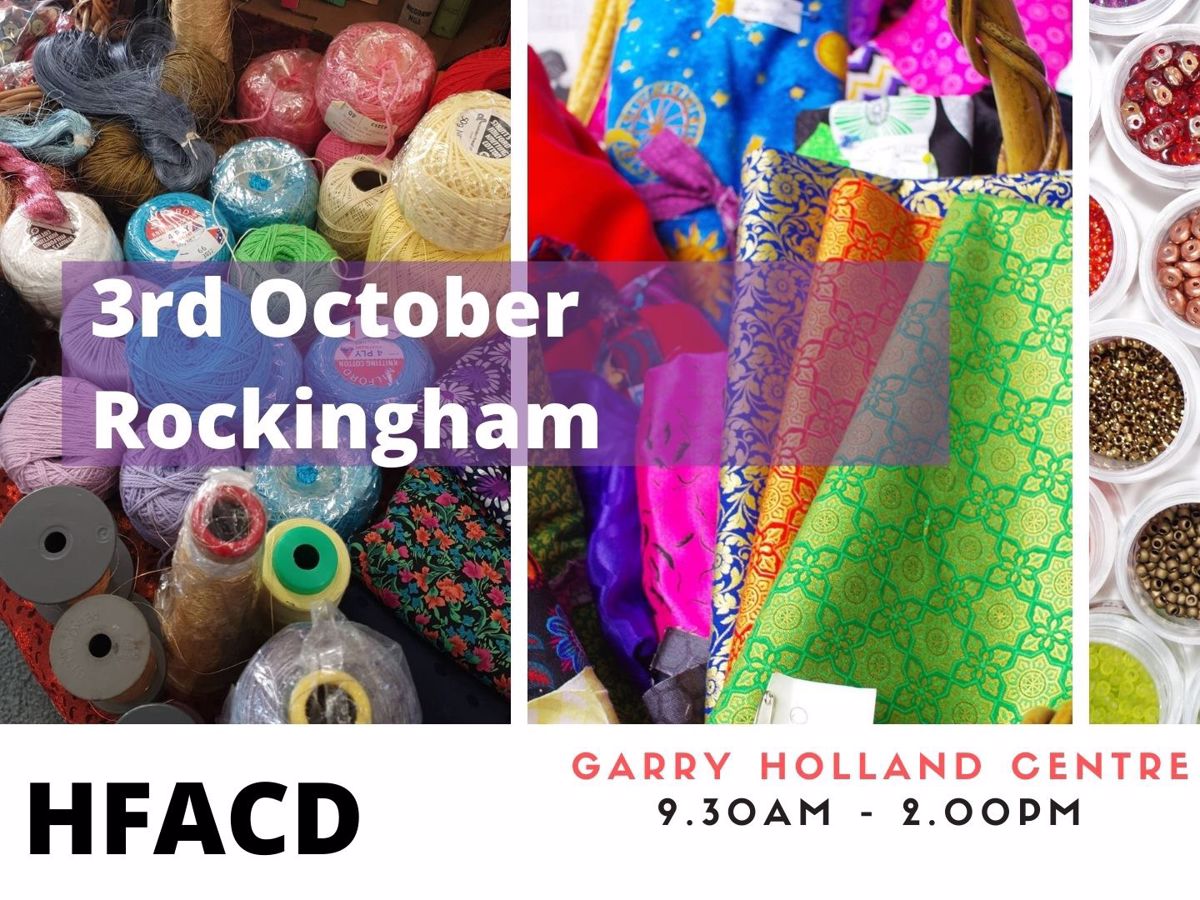 The biggest swapmeet of art.craft and sewing supplies in WA.
Time(s):9.30am - 2.00pm
Venue:Garry Holland Centre
Dates:Oct 3
Details
Hosted By:Perth Hills Events
Ticket Price:Free entry for buyers
Type:Community
Other:Arts & Crafts
Description
Are you a new DESTASHER Why be a destasher We are all subject to flights of fancy, creative urges that are just not us anymore and now we room, studio, shed full of "what to do withs". Have you changed direction in your artistic endeavour? Do you have many unused and unloved items craft supplies? YES you say, then it's time to destash. Could you have too many craft or art supplies that you have been hoarding/accumulating/keeping for a rainy day. YES you say, then it's time to destash. Do you need more room to play and create with what makes your heart sing? YES you say, then it's time to destash. Book your spot at $50 for a 2m x 2m, bookings https://www.trybooking.com/BQEDL Or are you a STASHER/BUYER Buyers have free entry. And lets not forget we have scissor/knife sharpening on site as well. Find us at the Garry Holland Centre.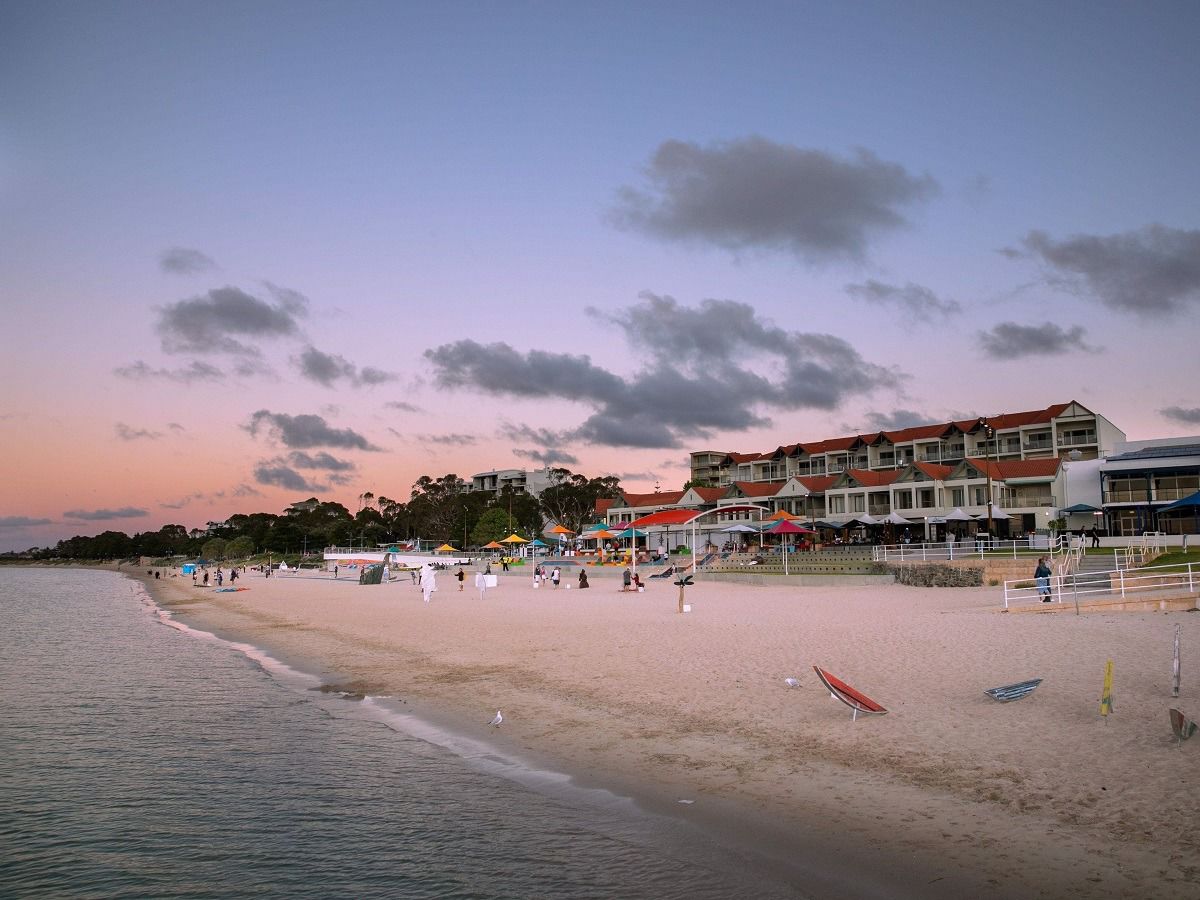 See some of WA's most innovative sculptures showcased on Rockingham's award-winning foreshore this spring (Kambarang).
Dates:Saturday 23 October - Sunday 31 October
Venue:Rockingham Foreshore
Details
Hosted By:City of Rockingham
Ticket Price:Free
Type:Community,Free
Art Exhibitions:Sculpture
Other:Artist & Author Talks
Description
Castaways Sculpture Awards consists of three exhibitions of inspired artworks created from mostly repurposed materials: the Main Exhibition and Schools Competition displayed at the Rockingham Foreshore, and the Maquette and Small Sculpture Exhibition on show at the Rockingham Arts Centre. All three exhibitions will run concurrently from Saturday 23 October – Sunday 31 October. All you need to know to plan your visit is on the City's website, including Artist Talks, Tactile Tours, Prizes and Competitions: rockingham.wa.gov.au/castaways Thanks to our sponsors: Alcoa, Water Corporation, Waste Authority and Fremantle Ports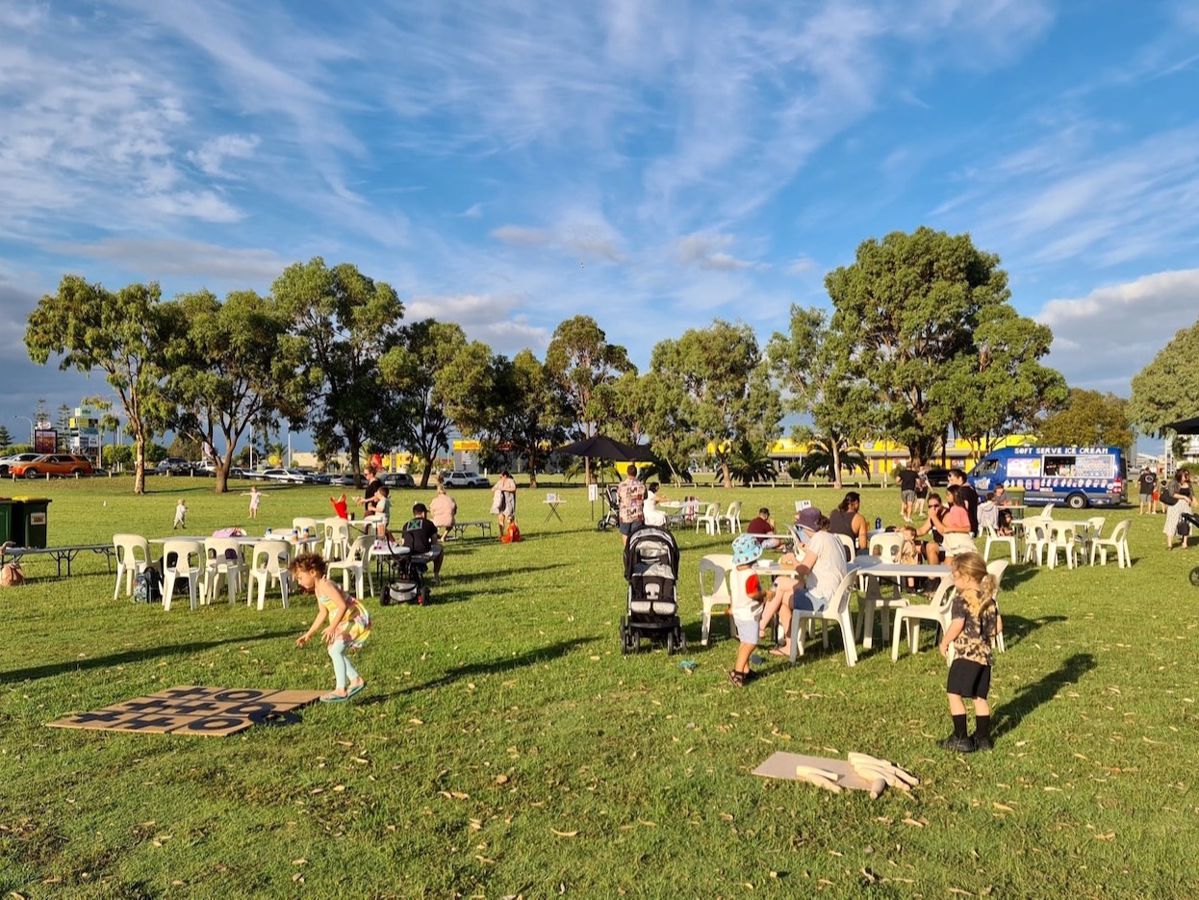 Come down to Veterans Memorial Park and enjoy a great night out with friends and family while helping to raise funds for Horse Power Peel (Riding For The Disabled)
Dates:First Saturday of each month
Time(s):4.30pm to 8.30pm
Venue:Port Kennedy Veterans Memorial Park
Details
Ticket Price:Free
Type:Community,Free,For Charity / Fundraising
Food & Drink:Food Event,Food Market Events
Other:Markets
Description
Offering awesome selection of food trucks, great music to listen to and games for the kids to enjoy. Food Truckin For A Cause is a community event. There will be donation cans around so if you can spare a dollar please drop it in the can to help out. We are helping raise money for Horse Power Peel (Riding For The Disabled).