Local Community Charity Clubs & Associations in Osborne Park
Discover what's going on in arts, events & culture
Discover what's going on in arts, events & culture.
Check out travel guides for regional WA
Check out travel guides for regional Western Australia.
Explore winery guides for Perth and regional WA
Check out winery guides for Perth and regional WA.
Clubs Associations in Osborne Park 2
categories=101327

JDRF is the world's largest charitable supporter of type 1 diabetes research.
Type:DGR 1 Status
Charity:Family,Fundraising,Local Community,Mental Health,Youth Welfare
Details
Description
JDRF was founded in 1970 in the US and 1982 in Australia by a group of determined volunteers.
Internationally, JDRF has been involved in every major type 1 diabetes breakthrough of the last four decades. JDRF-funded researchers have driven the advancement of day-to-day disease management tools and accelerated the pace of research through a focus on four research priorities - immune therapies, beta cell therapies, glucose control therapies and complications therapies.
JDRF supports Australian diabetes research via the strategic provision of funding, investing over $160 million into Australian research to date.
In addition to supporting research, JDRF Australia plays a key role in advising and influencing health policy direction across all levels of government and building community awareness of type 1 diabetes.
Throughout all local and international activities JDRF's mission remains constant - to find a cure for type 1 diabetes and its complications through the support of research.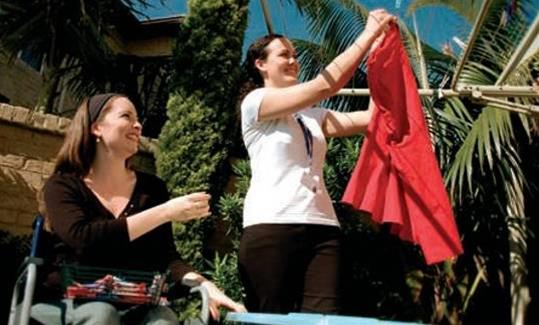 Silver Chain the largest in-home health and care providers in Australia. With over 3,000 staff and 400 volunteers, the Group assists over 62,000 people to remain living in their homes and community every year.
Type:Charity
Charity:Local Community
Details
Description
The Silver Chain Group's purpose is to build community capacity to optimise health and wellbeing. This is the core of who we are as an organisation and will help shape the future of in home community care across Australia.

With well over 100 years' experience delivering care in the community, respectively, both Silver Chain and RDNS SA are committed to offering a range of services to assist people in their homes. With coverage in WA, SA and QLD, the Silver Chain Group is committed to caring for all individuals and providing the most extensive range of support and wellbeing to everyone.

These services include specialist nursing, palliative care, home care and support services, home hospital and home therapy/allied services, such as physiotherapy, podiatry and speech pathology. We also have a range of equipment like personal alarms and other technology based support to assist clients of all ages.

Our leadership in health and community care allows us to provide key services to Federal and State Governments and other medical professionals, as well as direct to our clients. This ensures that our networks and partnerships are extensive enough to provide a full service to all individuals in every area of health and community care.

We are proud of our history, innovation and leading services and are excited about our future.
It may be winter here in WA but that doesn't mean you have to spend the next few months in...
Read More