Bookshops Type Shopping in Northbridge
Shopping in Northbridge
categories=125841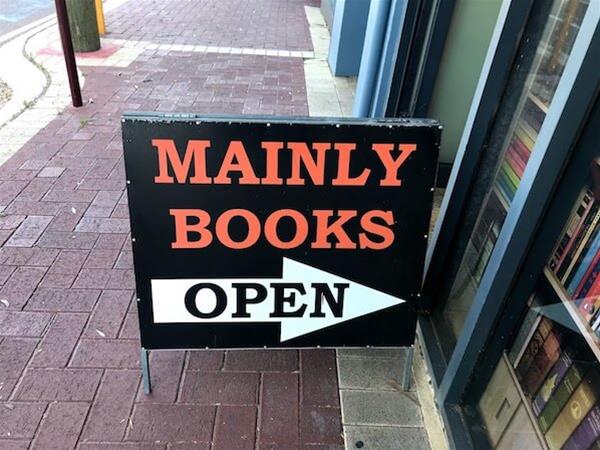 As one of many of Perth's secondhand bookshops, this store strives to locate all those hard to find books, with their collection covering a vast range of genres.
Details
Type:Bookshops
Bookshops:Antique Bookshop,Independent Bookshop,Second-Hand Bookshop
Open Days:Monday,Tuesday,Wednesday,Thursday,Friday,Saturday,Sunday
Description
Located on Bulwer St, Mainly Books were established in 1988 and have a range of titles covering most areas such as philosophy, travel, literary classics, art and science fiction (just to name a few!). While they label themselves as a good quality second-hand bookshop; they're not solely antiquarian.
The service is friendly, free book searches can be undertaken and prices are reasonable.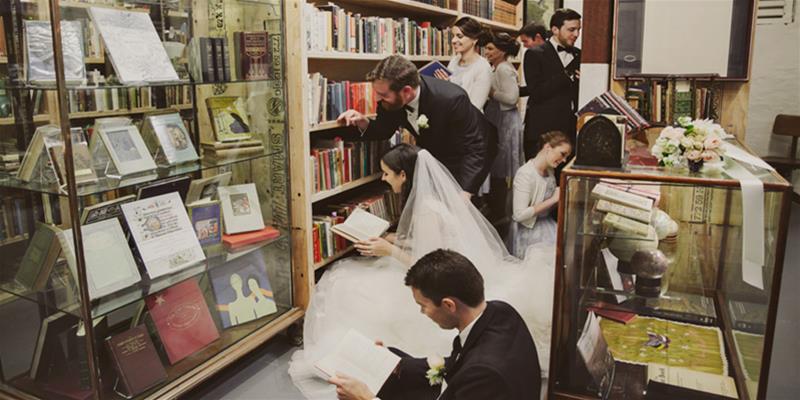 Located in an old "stable" in Northbridge near the Perth Cultural Centre, Muir Books specialises in our of print, rare, and fine books. We also provide bookbinding, restoration & valuation services.
Details
Open Days:Monday,Tuesday,Wednesday,Thursday,Friday,Saturday
Type:Bookshops
Bookshops:Antique Bookshop,Specialist Bookshop
Description
Muir Books (Robert Muir Old & Rare Books) was established by Robert & Helen in 1973. The business has been owned and operated for the past 29 years by Janet Muir & Rob Muir - Janet left a career in stock broking in 1987 and joined the family business. Tara Surry. has been the manager since 2008. The bookshop is now located in new premises, a beautifully restored horse stable situated at 17 Lindsay Street, Perth
We are open:
Monday to Friday: 10.30am to 6 pm : Saturdays: 11 am to 3 pm.
Other times by appointment.
Phone +(618) 9228 2111, write or email us [email protected] for any item, no matter how obscure and we will find it for you.
We Buy and Sell, we handle collections, buy out-right and also sell on commission. Apart from books, we deal in paintings, engravings, maps, postcards, old photographs, rchival material and ephemera.
FREE SEARCH SERVICE
We welcome requests to locate any books that out of print or hard to find. We search in Australia and world-wide. We will notify you of availability and price including postage before ordering the book.
VALUATIONS
Government Approved Valuers
Janet Muir is an approved Australian Commonwealth Government Valuer for the Cultural Gifts and Cultural Bequests Programs.

General Valuations
We also value Books, Manuscripts, Photographs, Postcards, Ephemera, Australian Paintings, Drawings, Prints and Maps for the purpose of disposal, insurance, probate or family division. Sighting of the items is essential.

CATALOGUES
We publish occasional catalogues on various subjects, which are available by post or email.

We Wish to Purchase
Libraries, Collections of rare historical or collectable material of any description or size. Anything items written or illustrated such as business papers, brochures, documents, trade catalogues, postal or greeting cards. We are also interested in modern books: fiction, non-fiction, or technical. If you have a large number of books or items, we are happy to call at your convenience.
On site parking, wheel chair access and client amenities are available.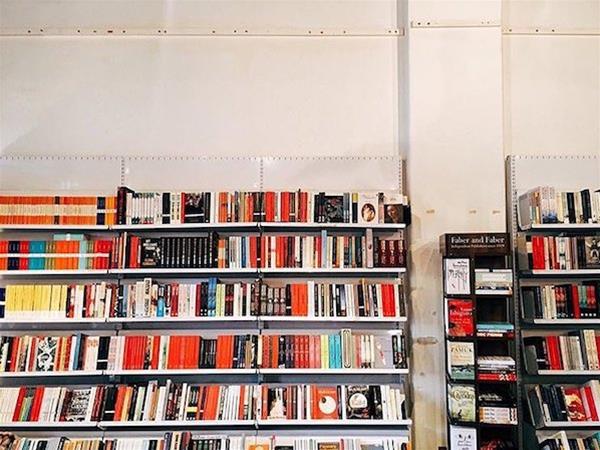 Planet is not your average book store. We don't conform, nor are we commercial. We're your go to for the slightly left wing, quirky and unique.
Details
Type:Bookshops
Bookshops:Independent Bookshop
Open Days:Monday,Tuesday,Wednesday,Thursday,Friday,Saturday,Sunday
Description
Planet has had a long and celebrated history on Beaufort Street. In December 1990 Planet first opened the doors after the metamorphosis of its predecessor Topshow Video. A few years later, in 96', Planet added music and film sales to its portfolio.
Planet Books was the latest edition in 2006. Splitting at the seams with books, collectables and giftware, with titles spanning all genres, it's Mt. Lawley's best store for the literary folk in Perth. No matter what kind you're into, Planet caters to the alternate and the masses. Importing from publishers far and wide, including Harpers, Phaidon, Taschen and Penguin, Planet Books has Perth's best range.
Although the video and music counterparts are no longer, the Planet ethos remains the same. Owners Haydn and Anthea Robinson had a vision to create Perth's left of centre, go-to store from the beginning and continue to practice what they preach.
In September 2016, they also acquired Northside; Northbridge's answer for the book curious. The area has a vibrancy and quirk that's unlike any other Perth suburb. It was not a question of if Planet Books would venture there, but a matter of when. Watch this space...
With Summer in full swing, there's nothing better than a cold beer to stifle the heat! Here's Scoops guide to...
Read More