Mixed Media Galleries Art Galleries & Museums in Northbridge
Discover what's going on in arts, events & culture
Discover what's going on in arts, events & culture.
Check out travel guides for regional WA
Check out travel guides for regional Western Australia.
Explore winery guides for Perth and regional WA
Check out winery guides for Perth and regional WA.
Galleries in Northbridge
categories=13145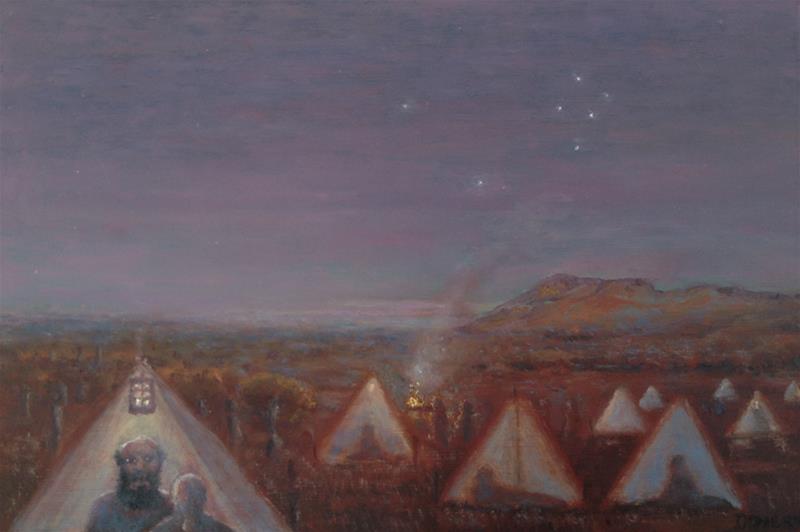 Peek-a-Boo is the street level window gallery of Gotham Studios Inc, operates 24/7 and celebrates its Silver Anniversary this year
Open Days/times:BY APPOINTMENT ONLY
Galleries:Mixed Media,Drawing,Installation,Painting,Photography,Sculpture,Textiles,Artist Studio
Represented Artists:Gotham Studio Collective artists and non-member artists
Details
Open Days:By Appointment Only
Description
Gotham Studios Inc and the Peek-a-Boo Gallery
Gotham Studios was established in 1987 and is Western Australia's longest running artist-run initiative (and Australia's third-oldest), Gotham celebrating its 25th anniversary this year since being officially incorporated in 1988. Along with other heritage buildings in the precinct, the building was closed for redevelopment in 2009. The studios were officially re-opened by The Right Honourable The Lord Mayor Lisa Scaffidi in September 2011 for Gotham Returns, which included a full-scale exhibition inside and throughout the building, and also the re-launch of the Peek-a-Boo Gallery - Gotham's own ground floor window-box gallery - presenting a small-scale group show of small works.
During 25 years of artistic production, over 130 visual artists have had access to invaluable inner-city working space. Long time member Andrew Nicholls notes that Gotham has
'collectively made an assertive contribution to Western Australian culture over the past two decades, with many of the state's leading visual artists, writers and curators based at the studio throughout its lifespan. Gotham is an icon of independent visual arts practice in the state.' (Nicholls, 2013, p 3)
Established as 'the smallest gallery in the southern hemisphere' when the studios were first launched in the late 1980s (at an even smaller scale than its current floor-to-ceiling format), Peek-a-Boo today presents exhibitions of contemporary art from a gallery space only three square metres in size. Exhibitions can be viewed free of charge from the pavement at 57 James Street, twenty-four hours a day, seven days a week. Initially intended as a playful dig at Gotham's neighbour, the Perth Institute of Contemporary Arts, Peek-a-Boo was founded to allow experimental and non-institutional art to thrive at street level in Perth's cultural centre.
Last February and March, Gotham Gone Wild honoured this legacy via a programme of surprising and celebratory artworks and interventions for Perth's Fringe World 2013. In celebration of the Studio's twenty-fifth anniversary, the artists of Gotham presented a changing programme of performances, sound works, temporary installations and events at Peek-a-Boo including: public life drawing from the street as models posed in the window; and night drawing - the artists drawing spectators on the glass and vice versa. Gotham Gone Wild complemented Le Salon Scintillant (winner of the Best Visual Art Award for Fringeworld 2013), Gotham's inaugural Silver Anniversary exhibition at Moana Project Space, Perth.
Gotham has collaborated in the past with non-member artists at Peek-a-Boo, but this year, the gallery programme also features 7 exhibitions from exclusively non-member artists. In November, Gotham Studios will be opening its doors to the public for the city-wide event, Perth Open House 2013, and has invited local artist Ben Crappsley to be the Peek-a-Boo artist for that time.
The Perth Institute of Contemporary Arts (PICA) is one of Australia's leading centres for the development and presentation of contemporary art.
Galleries:Installation,Painting,Photography,Sculpture,Mixed Media
Open Days/times:Tuesday – Sunday 10am – 5pm
Details
Open Days:Tuesday,Wednesday,Thursday,Friday,Saturday,Sunday
Description
The Perth Institute of Contemporary Arts (PICA) is one of Australia's leading centres for the development and presentation of contemporary art.

Housed in a large and striking heritage building in the heart of Perth, Western Australia, PICA is the city's focal point for those wishing to experience the best of Australian and international visual, performing and cross-disciplinary art.

PICA is both a producing and presenting institution that runs a year round program of changing exhibitions, seasons in contemporary dance, theatre and performance and a range of interdisciplinary projects. It boasts one of the largest and most breath-taking exhibition spaces in Australia and has become known for the leading role it plays in the presentation of significant new work.

PICA's key aim is to promote, support and present contemporary arts and to stimulate critical discussion around the arts and broader cultural issues. Providing a site for experimentation, critical analysis, discussion and debate is fundamental to its charter. PICA is known for the rigour and breadth of its artistic and education programs, high production standards and impeccable presentation. In many aspects of its operations, PICA might be understood as an incubator: providing resources, mentoring and support for both emerging and mature artists whilst promoting new and emerging ideas, forms and practices to the broader community.

PICA is an icon of contemporary thinking - it is a catalyst for innovative and ground breaking art and culture. Not constrained by convention, PICA gives artists and audiences a glimpse of what is possible.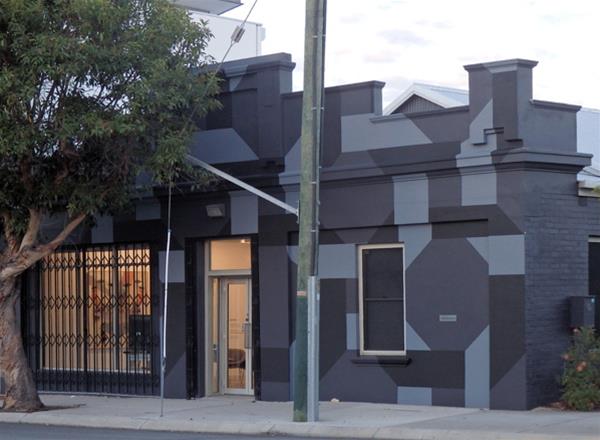 Turner Galleries exhibits critically acclaimed contemporary art by Perth and interstate artists.
Galleries:Installation,Jewellery,Mixed Media,Painting,Animations,Art Gallery,Ceramics,Drawing,Glass,Photography,Sculpture,Textiles
Open Days/times:Tuesday - Saturday 11am - 5pm
Details
Open Days:Tuesday,Wednesday,Thursday,Friday,Saturday
Description
Turner Galleries is one of the largest commercial galleries in Perth. There are usually two solo exhibitions on view by leading local and interstate artists. These are changed every five weeks and the public is welcomed to attend the openings. It's easy to be notified abou our events, just join our mailing list via our comprehensive website.
You can also view our current exhibitons, browse through our stockroom, enjoy previous exhibitions, join the Art Angels or learn about our Artist in Residence Programme on our website.
A brief history: From October 1999 to February 2006, Turner Galleries was known as The Church Gallery. For most of that time it was located at 264 Stirling Highway, in Claremont Western Australia. In December 2005 it moved to temporary premises, at 452 William Street Northbridge, not far from the city centre, whilst a new gallery space was being prepared.
In March 2007 the gallery relocated and opened with the new name Turner Galleries. The refurbished 1920's factory workshop is located at 470 William Street Northbridge, near the corner of Bulwer Street.
Turner Galleries displays a broad range of contemporary art that is unique, challenging, critical and/or experimental. This encompasses painting, printmaking, sculpture, ceramics, installation and new technologies. The gallery is owned and directed by Helen Turner, and managed and curated by Allison Archer.

Turner Galleries is also home to an innovative artist in residence programme, and its sponsorship group, the Turner Galleries Art Angels Incorporated.
It may be winter here in WA but that doesn't mean you have to spend the next few months in...
Read More