Cellar Door Facilities Wineries in Nannup Area
Discover what's going on in arts, events & culture
Discover what's going on in arts, events & culture.
Check out travel guides for regional WA
Check out travel guides for regional Western Australia.
Explore winery guides for Perth and regional WA
Check out winery guides for Perth and regional WA.
Wineries in Nannup Area
categories=10012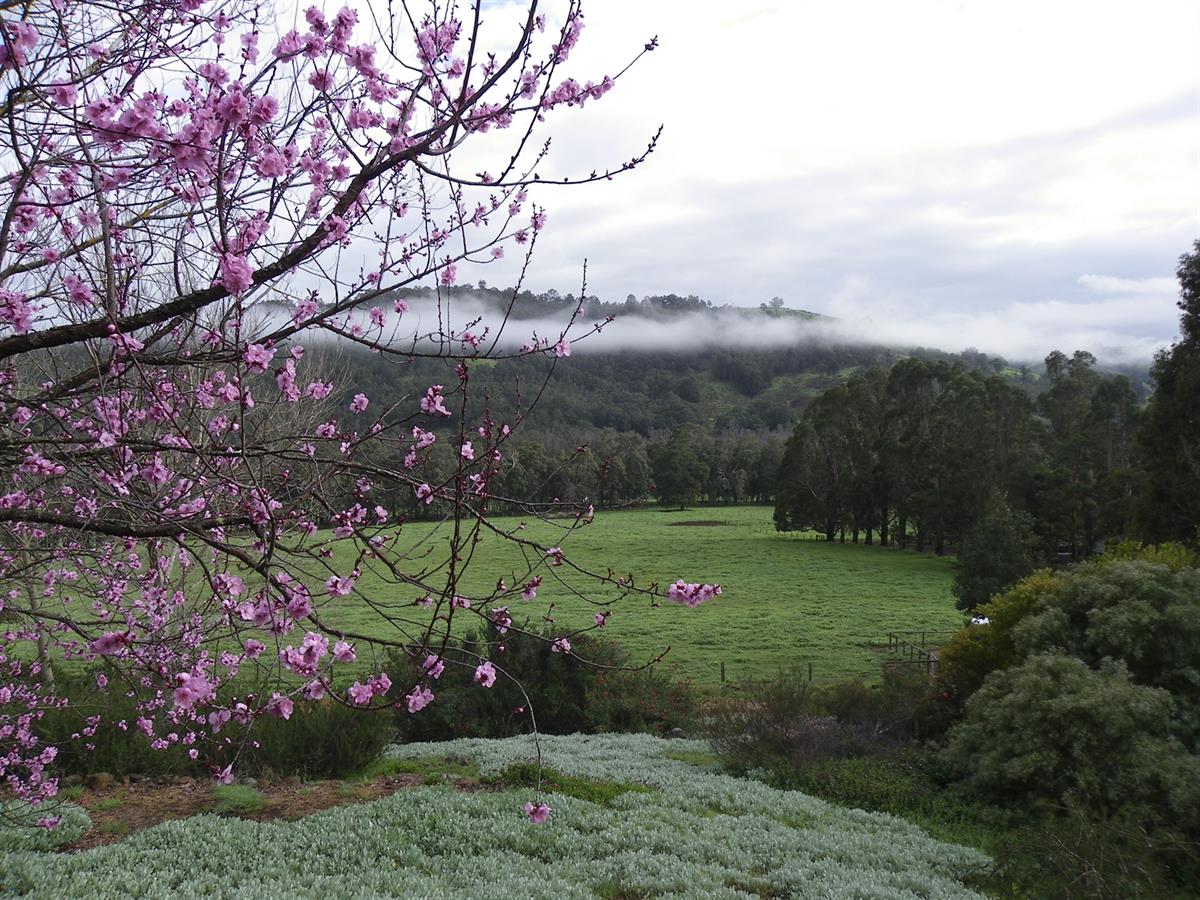 Taste Blackwood River's famous 'Nannup Nectar' alongside other classic wines or over a hearty lunch of local delicacies like trout and marron.
Wine Variety:Fortified,Port
Wine Region:Blackwood River Valley
Details
Facilities:Cellar Door,Functions
Description
Tathra's boutique winery was established in 1990 and originally produced fine matured fruit wines. Today, the winery has been converted over to grape wines alongside a range of liqueurs to pay homage to the tradition of the region.
Tathra makes a Classic White and Classic Red, a Tiger Port, their famous Nannup Nectar (a fine matured plum wine) and a selection of liqueurs.
Doubling as a cellar door for premium wine tastings, the charming Tathra restaurant specialises in local delicacies such as freshly caught marron and trout. Open Thursday to Tuesday 11am - 4:30pm.
Unique Highlights
A short walk from the restaurant is the Ellis Cottage, a tiny cottage built in 1870 that is furnished with period artefacts, now preserved as museum, presenting a quaint and interactive insight into pioneer life in WA. Museum open daily and entry is free.
A very hands-on vineyard and winery known for its nationally-awarded still and sparkling wines produced with a meticulous oak program at the family estate, located alongside the Blackwood River.
Wine Variety:Chardonnay,Shiraz,Rose
Wine Region:Blackwood River Valley
Details
Established:2011
Facilities:Cellar Door,Light Food
Description
Owned and operated by Maree Tinker and Steve Johnstone, Whimwood Estate is situated alongside the Blackwood River near the old timber milling town of Nannup. The original vineyard was planted with Chardonnay vines in 2004. It was reduced significantly (and some wines grafted to Shiraz) in 2010 to focus on quality, closely monitor the fruit and select the very best grapes. Considerable effort is placed on the oak program, working with single forest selections from France to ensure the right spice, toast and flavours.
The Wines
Varieties offered at Whimwood include Rose, Chardonnay, Shiraz and a Sparkling Blanc de Blancs. The Whimwood wines have received multiple accolades from competitions including the Perth Royal Wine Show, the Royal Melbourne Wine Awards, and the National Wine Show of Australia. Wines can be tasted and purchased from the cellar door and or on the Whimwood website.
Cellar Door
Steve and Maree welcome you to their cellar door at Whimwood, overlooking the majestic Blackwood River valley. The cellar door is open weekends and public holidays, 11am to 4pm and provides light lunches, including locally sourced and produced platters that compliment the range of wines. Wine tastings and wine sales. The cellar door area is family and dog friendly.
Halliday Rating
4 Stars
You've cleaned out your wardrobe numerous times, read that leaning tower of books on your bedside table and gotten through...
Read More