Events in Mundaring Area
region=mundaring-area&type=events&from=01-May-2021&to=31-May-2021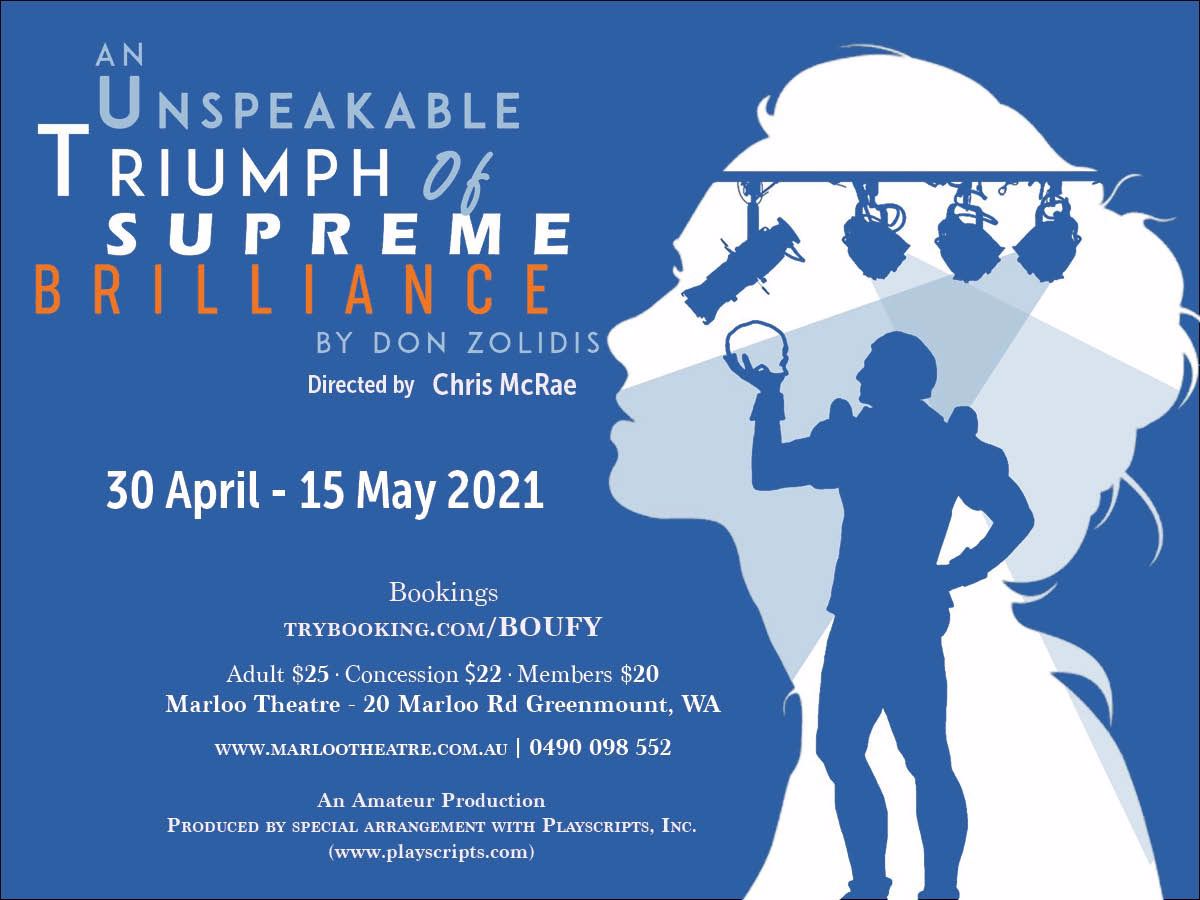 Darlington Theatre Players will proudly present Don Zolidis' 'An Unspeakable Triumph of Supreme Brilliance'.
Dates:Apr 30 - May 15
Time(s):Evening Shows 7:30pm; Sun Matinee 2pm
Venue:Marloo Theatre
Details
Hosted By:Darlington Theatre Players Inc.
Ticket Price:$22-25
Type:Community
Performing Arts:Theatre
Description
In the proud tradition of the 'play within a play' style of 'The Play That Goes Wrong' and 'Noises Off', the Darlington Theatre Players will proudly present Don Zolidis' 'An Unspeakable Triumph of Supreme Brilliance' as its second season of 2021. This madcap comedy is set in a Minnesotan Community Theatre where the ragtag Moss River Players get offered the chance to win ten million dollars. The catch? They must write a smash hit play in 12 hours. The pressure is on as their playwright begins to lose the plot, the actors go to war against…well, each other, the stage manager throws a hissy fit and the director attempts to hold the whole show together. With a rival theatre company breathing down their necks and a millionaire's wife holding their fate in her hands, it is up to the Moss River Players to present 'An Unspeakable Triumph of Supreme Brilliance' at all costs. Playing 30 April to 15 May 2021.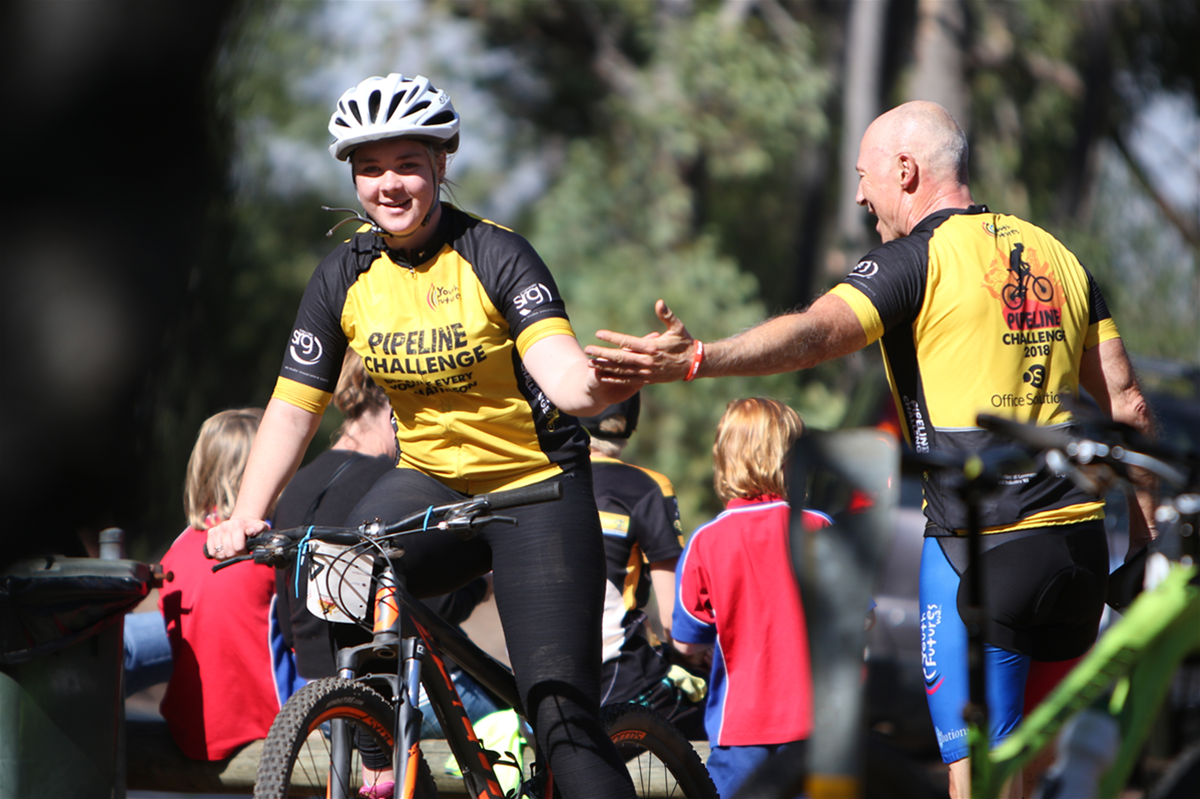 Escape the daily grind and grind some gravel instead! Join us for an epic 5 day MTB ride from Kalgoorlie to Perth for youth homelessness.
Dates:May 1-5
Venue:Kalgoorlie to Perth
Details
Sports:Cycling,Endurance,Other Sports & Fitness
Type:For Charity / Fundraising
Other:Travel
Description
The Office Solutions IT Pipeline Challenge is an epic five day mountain biking adventure that traces WA's iconic Golden Pipeline from the red dirt of Kalgoorlie to the green hills of Perth. All for a great cause – supporting Youth Futures and their work supporting young parents escaping homelessness and domestic violence.
The ride, while challenging, isn't overly technical. With some training, the Office Solutions IT Pipeline Challenge can be conquered by anyone with a MTB and a reasonable level of fitness. We encourage you to participate as a relay-style team of 2-5 riders BUT for those up for riding the whole 600 km we also accept a number of soloists each year. Each night we'll enjoy a feast and swap stories under the stars as we camp at Coolgardie, Southern Cross, Merredin and Northam.
We've been blessed with some balmy summer evenings over the last few weeks, which means it's the perfect time to...
Read More