Events in Mount Claremont
Discover what's going on in arts, events & culture
Discover what's going on in arts, events & culture.
Check out travel guides for regional WA
Check out travel guides for regional Western Australia.
Explore winery guides for Perth and regional WA
Check out winery guides for Perth and regional WA.
Events in Mount Claremont
scroll=y
'As pessimistic as it sounds if this is the end of days we want to be in Bastille's bunker, dancing to their anthemic stadium bangers until the bitter end.' - MTV
Dates:Feb 4
Time(s):7.00pm
Venue:HBF Stadium
Details
Hosted By:Frontier Touring
Venue Address:100 Stephenson Ave, Mount Claremont WA 6010
Type:Music
Audience:Adults,For teens 13-17,Wheelchair Access
Event Venue:HBF Stadium
Music:Concert Tours,Popular Music
Ticket Price FROM:$79.90
Ticket price TO:$99.90
Description
Bastille's third studio album Doom Days drops on Friday 14 June featuring the massive first single 'Quarter Past Midnight', title track 'Doom Days', latest single 'Joy' (and its hilarious video clip), and the freshly-released new cut 'Those Nights', Doom Days is their most confident record yet. It tackles many of today's most pressing political and social issues while maintaining a personal angle throughout. Lyrically provocative and sonically diverse, it draws on influences in gospel, house, R&B, and more, as well as incorporating instrumentation inspired by their acclaimed ReOrchestrated tour.

Recorded throughout 2018 in their South London studio, 'One Eyed Jack's', by Dan Smith with bandmates Kyle Simmons, Will Farquarson and Chris 'Woody' Wood, plus producer Mark Crew, it sees the Grammy-nominated, Brit-winning four-piece stretch out and open-up like never before.
The four-piece's debut album, 2013's Bad Blood, landed immediate traction with fans, shifting over a quarter of a million units in their homeland alone thanks to the multi-platinum mega-hit 'Pompeii' and singles 'Flaws' and 'Laura Palmer'. 2016's Wild World continued the trend, giving the band a second #1 album in the UK with tracks such as 'Good Grief' and taking them from quintessential alternative popsters to festival favourites in just a few years. They recently shook up their live set with an orchestra and gospel choir on their audacious ReOrchestrated Tour and released the fourth instalment in their freewheeling mixtape series, Other People's Heartache.
Bastille has sold more than 8 million albums and racked up global streams well over the 6.5 billion mark, making them one of the most streamed acts on the planet, consistently sitting in the Top 100 streaming artists in the world (currently at #54). Recent Marshmello collab 'Happier', which they performed in Times Square on New Year's Eve, is now certified Platinum in the UK and 5x Platinum in Australia, having spent a full 6 months in the top 10 of the US Hot 100 chart. 'World Gone Mad' saw them contribute to the Netflix film Bright, starring Will Smith.
Now, they're bringing the party to us. Don't miss your chance to see Doom Days in the flesh this summer - tickets will not last long.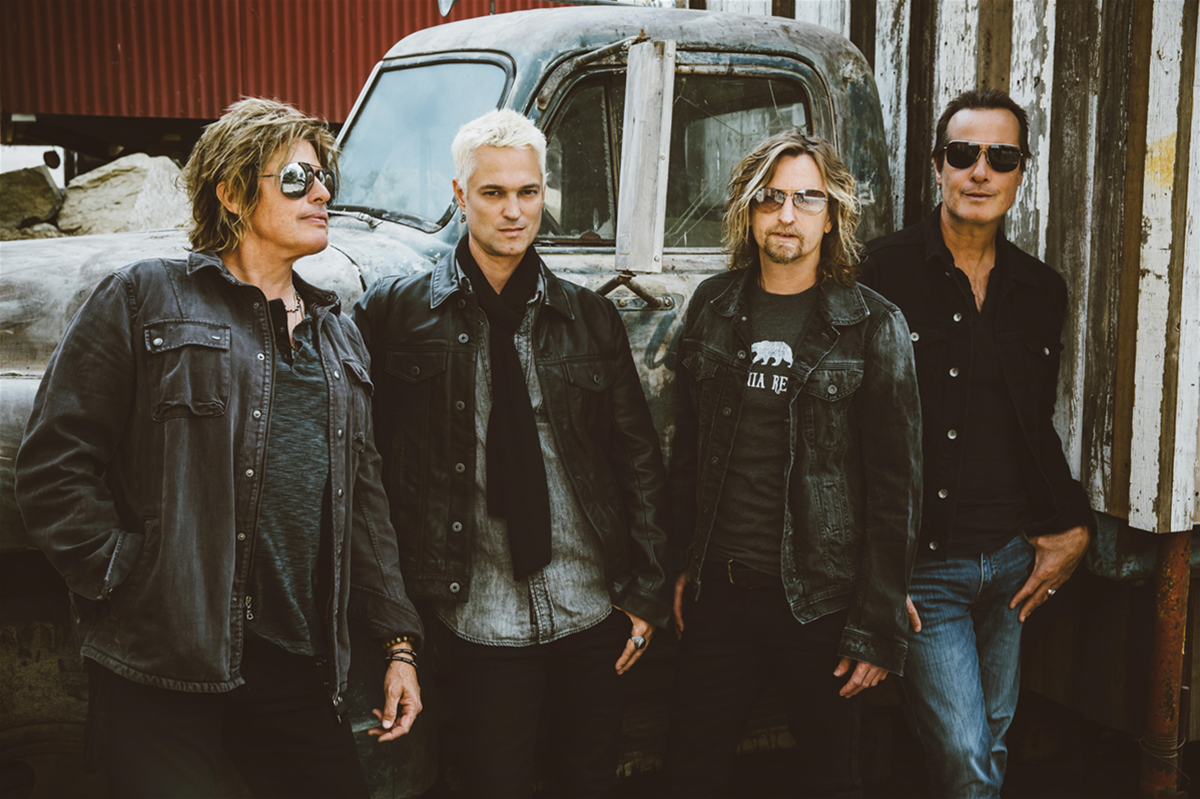 Under the Southern Stars, now in its third year and proudly presented by One World Entertainment are thrilled to announce they're bringing #UTSS2020 to the West Coast for the first time ever!
Dates:Apr 15
Venue:HBF Stadium
Festivals:All Festivals
Details
Hosted By:One World Entertainment
Venue Address:HBF Stadium
Type:Music
Audience:Adults,Family-Friendly
Event Venue:HBF Stadium
Music:Gig Guide,Popular Music
Description
Playing together for the first time in Australia will be +LIVE+, BUSH and STONE TEMPLE PILOTS!

Celebrating 25 years since the release of their iconic Throwing Copper album, +LIVE+ are one of the most beloved rock bands ever to tour the nation. During their career, +LIVE+ have achieved seven Top 5 albums in Australia, three of which topped the charts at #1 for a total of ten weeks!

They have had a string of top 40 singles and Throwing Copper spent over two years in the Australian top 50 between 1994 and 1997. It has been certified 8 times platinum and was also the 8th highest selling album in Australia in 95/96.

+LIVE+ reunited with original frontman Ed Kowalczyk in 2017 and have been blowing audiences away with their power ever since. From the rocking All Over You and I Alone to the glorious emotion of The Dolphin's
Cry and Lightning Crashes, +LIVE+ are playing with a vengeance and a vigor that reveals the band in top form and better than ever!

BUSH have been a mainstay on Australian radios since the release of their debut album Sixteen Stone in 1994.

The album was an instant smash spending 43 weeks in the Australian Top 50, peaking at
#5. Glycerine, Everything Zen and Comedown are in the DNA of Aussie rock fans and are played daily on the airwaves to this day.

While the 90's belonged to BUSH, they were on hiatus between 2001 and 2011 when they returned with The Sea Of Memories featuring The Sound Of Winter which made rock radio history in the US becoming the first self released song to ever hit #1 at Alternative Rock Radio!

In 2019, BUSH came roaring back with the track Bullet Holes which is featured as the end title on the soundtrack to this summer's Hollywood blockbuster John Wick 3 Parabellum.

If you haven't seen Gavin Rossdale in the killer video for Bullet Holes, check it out here!
One of the biggest rock acts of the 1990's with over 50 million albums sold, Stone Temple Pilots broke out of the scene they helped to define into bonafide superstars. From their breakout debut album, Core, with legendary hits, Sex Type Thing, Creep, and Plush to Purple's soaring Interstate Love Song and Big Empty and the late 90's smash singles Big Bang Baby and Sour Girl, STP songs are the soundtrack of a generation.

This year marks the 25th anniversary of STP's Purple, one of the world's top selling-albums in the 90s, that reached #1 on the Australian chart. In celebration, the band is releasing a super deluxe edition of the iconic album, featuring unreleased versions of album tracks and rarities, along with an unreleased full concert recording from 1994.

Stone Temple Pilots are reborn and writing the next chapter of their storied career, with their seventh studio album, Stone Temple Pilots (2018), their first with new lead singer, Jeff Gutt.

One World Entertainment has always supported local talent and have added Perth's own Figurehead to the Under The Southern Stars Perth lineup. As well as winning a WAMI award Figurehead were also nominated at this years' American Independent Music Awards for Best Alternative Indie Song of the year with the single Ear To Lend.

While we can talk facts and figures all day, the fact remains, you know the bands, you love the songs. Under The Southern Stars gives you the opportunity to experience the greatest hits from some of the worlds' greatest bands all in the one night of incredible rock and roll!

UNDER THE SOUTHERN STARS 2020 PERTH SIDE SHOW
STONE TEMPLE PILOTS
LIVE
BUSH
FIGUREHEAD (Perth Only)

Wednesday, April 15: HBF Stadium, Perth WA

Tickets available from www.underthesouthernstars.com.au l www.ticketmaster.com.au *Transaction fees, processing fees and other charges may apply.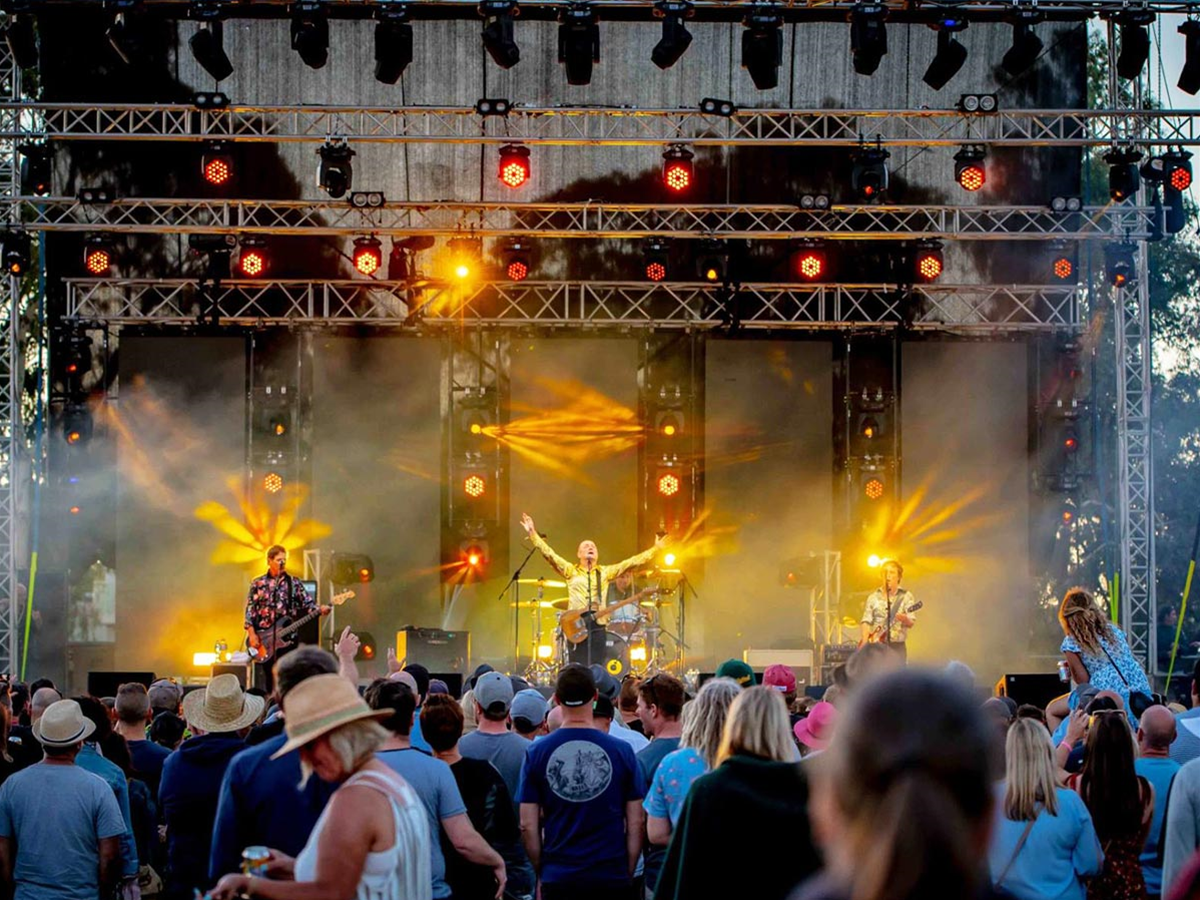 Playing together for the first time in Australia will be Live, Bush and Stone Temple Pilots!
Dates:Apr 15
Time(s):7.00pm
Venue:HBF Stadium
Details
Venue Address:100 Stephenson Ave, Mount Claremont WA 6010
Ticket Price:$119
Type:Festivals,Music
Audience:Adults
Event Venue:HBF Stadium
Music:Music Festival
Description
The HUGE #UTSS2020 line up for Perth is here!!
Come Together for One Giant Rock Concert! plus local act Figurehead (Perth only) introducing Under The Southern Stars to the West Coast!
Under the Southern Stars, now in its third year and proudly presented by One World Entertainment are thrilled to announce they're bringing #UTSS2020 to the West Coast for the first time ever!
After almost a year of campaigning, Picabar has finally been saved! The popular Northbridge bar and rendezvous spot near the...
Read More