(All) Sports Social Clubs & Classes in Mount Barker
Discover what's going on in arts, events & culture
Discover what's going on in arts, events & culture.
Check out travel guides for regional WA
Check out travel guides for regional Western Australia.
Explore winery guides for Perth and regional WA
Check out winery guides for Perth and regional WA.
Clubs Associations in Mount Barker Porongurup Region
features=10419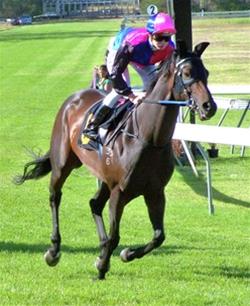 The Mount Barker Turf Club, in the Shire of Plantagenet, originated in the early 1890's. Mount Barker is a mixed sheep, cattle and grain farming area, as well as having the largest thoroughbred stud in the State. It is also well known for its many vineyards and premium wines. In recent times this has led to the Club's and the Great Southern's highlight of the season, the Mount Barker Grapes and Gallops featuring the $90,000 Mungrup Stud Sprint.
Details
Description
The Mount Barker Turf Club (the Club) has been active since pre-1945, providing a thoroughbred racing venue for Great Southern trainers, spectators and industry participants.

The Club has been involved with numerous industry projects and research over the past five years to identify opportunities to develop long term viability, sustainability and to prosper.

This research coupled with a desire to move forward has resulted in a five year action plan which will see the Club provide new facilities such as an on-course training track, an extension and realignment of the racing track to incorporate a 1,600m chute and on-course stabling. New marketing strategies will also be identified and implemented to improve the Club's ability to compete in the entertainment market.

The close working relationship with the Shire of Plantagenet, industry leaders and support businesses has given the Club confidence that the plans for the next five years are realistic, achievable and will deliver the desired outcomes.
It may be winter here in WA but that doesn't mean you have to spend the next few months in...
Read More