Events in Maylands
region=maylands&type=events&scroll=y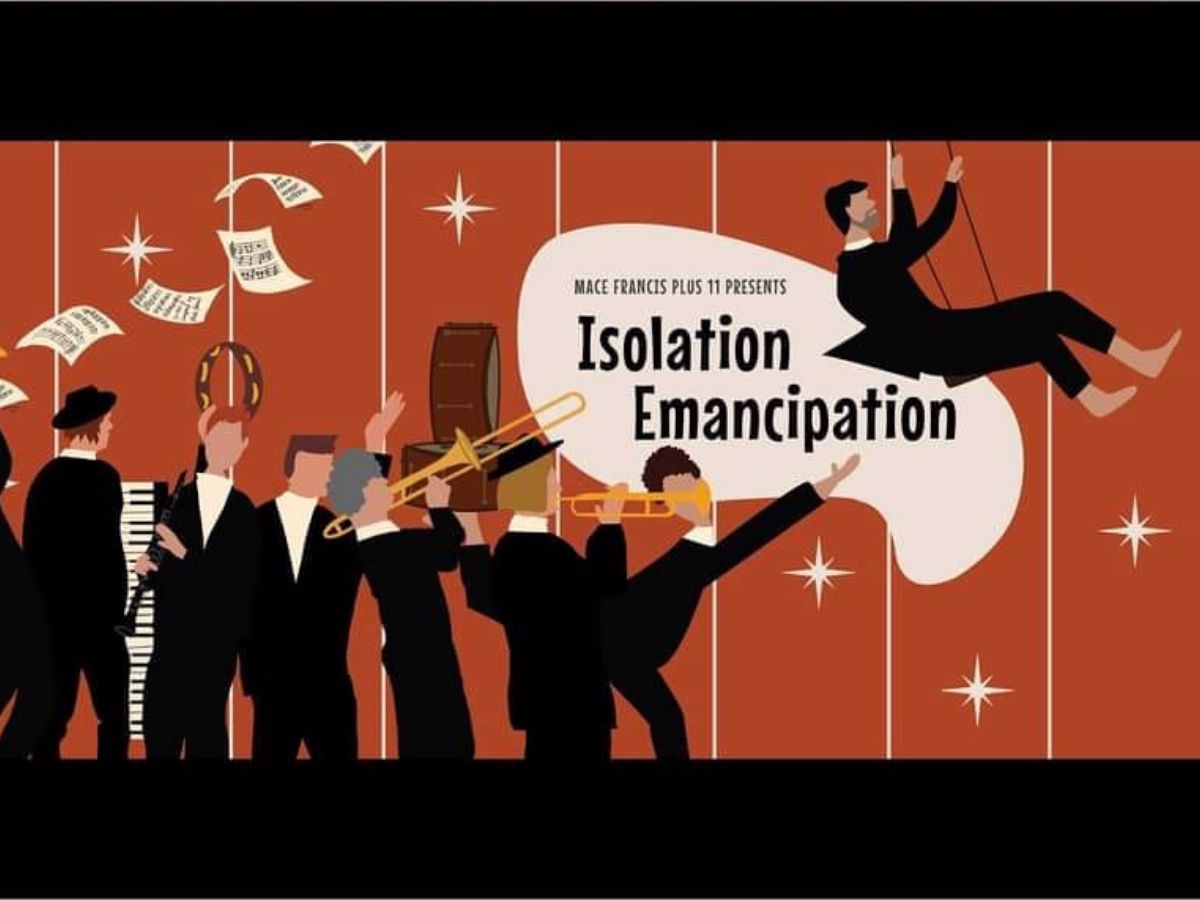 Mace Francis Plus 11 launches their new album 'Isolation Emancipation' with an evening of whopping jazz tunes to hum and toe-tap along too!
Dates:Nov 25
Time(s):7pm
Venue:Lyric's Underground
Details
Hosted By:Mace Francis
Ticket Price:$15 - 25 +bf
Music:Jazz
Description
Mace Francis brings back the power, vigour and versatility of a big band with his new ensemble, Mace Francis Plus 11. This new project, inspired by the swingin' jazz sounds of the '50s, features some of Perth's best instrumentalists and the powerful vocals of Lucy Iffla. It's in celebration of this big band's new album 'Isolation Emancipation' to be released the following day. The album is a deft exploration of a bygone era; a big, bold brass section, snappy melodies, and a rhythm so contagious you'll want to catch it! Join Mace Francis for a fun evening of whopping jazz tunes to hum and toe-tap along too… and you'll get to hear the new album – first! FEATURING: Vocals: Lucy Iffla? Saxophones: Gemma Farrell, Jayden Blockley, Jemima Mills? Trumpets: Marty Pervan, Ricki Malet? French Horn: Tahlia Denn? Trombones: Steve Bickley, Mace Francis? Piano: Harry Mitchell? Bass: Alistair Peel? Drums: Bronton Ainsworth 7pm doors open / 7:30 Set 1 / 8:20 Interval / 8:40 Set 2 / 9:30 finish Tickets on sale now!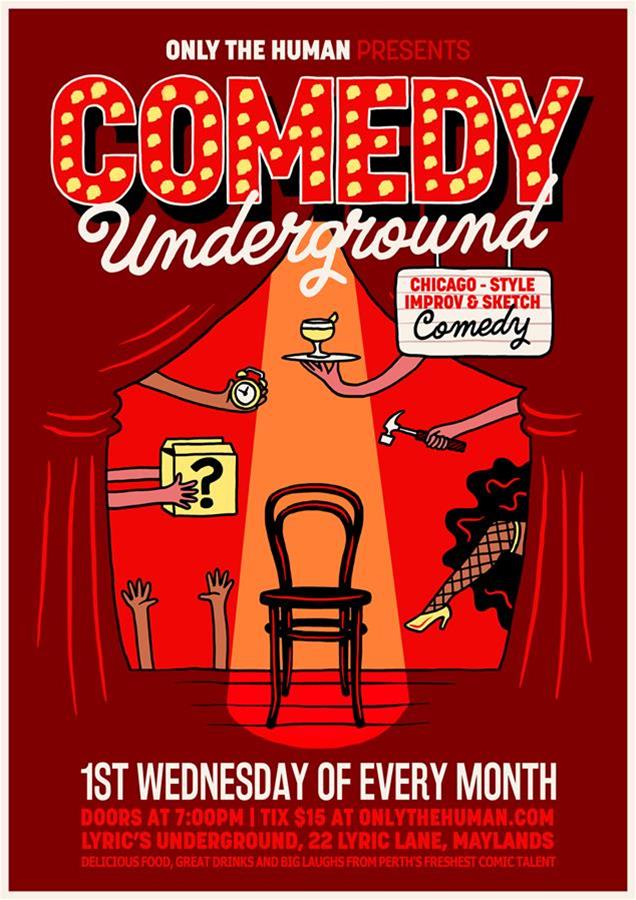 Perth's only variety show featuring improv and sketch comedy.
Dates:1st Wednesday each month
Time(s):7:15pm
Venue:Lyric Lane
Details
Hosted By:Only the Human
Ticket Price:$15
Performing Arts:Comedy
Description
Perth`s own long-form improv and sketch comedy collective Only the Human presents Comedy Underground, a smorgasbord of sketch, improv and character comedy, delivered in Perth`s slickest cabaret venue - Lyric`s Underground. Our revolving cast of actors will keep you on the edge of your seat with a variety of skits and scenes inspired by your suggestions. Lyric`s Underground is wheelchair accessible. Arrive 7 PM for a 7:15PM start. Shows are on the 1st Wednesday of every month.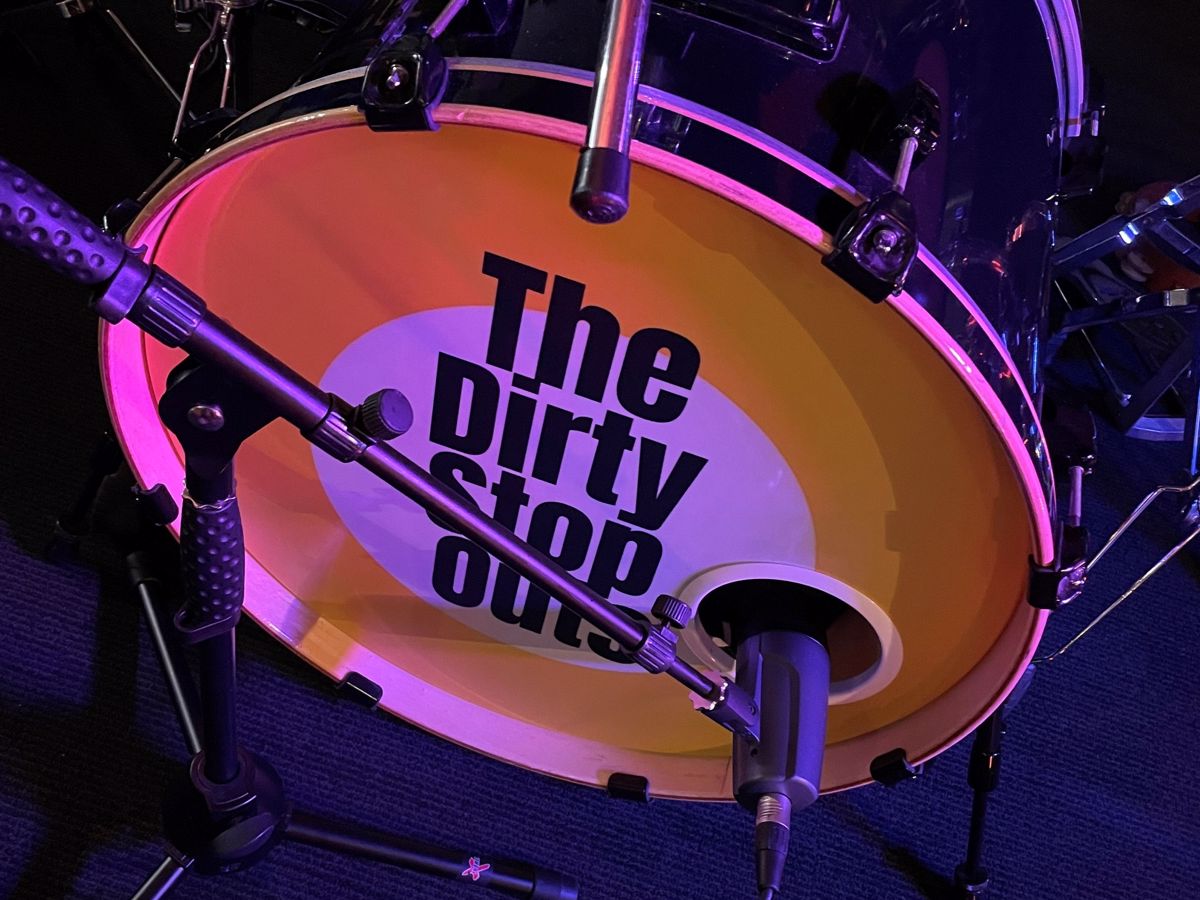 A night of fantastic Original songs with The Dirty Stop Outs, and Groovin' Hips - funky, soulful and upbeat! Pleasure your earholes and entertain your dancing feet!
Dates:Friday October 29, 2021
Time(s):7.30pm
Venue:Lyric's Underground
Details
Hosted By:The Dirty Stop Outs & Lyrics Underground
Ticket Price:Available through Oztix
Music:Blues,Electronic,Gig Guide,Indie & Alternative,Jazz,Latin,Pop,R&B,Rock,Soul & Gospel,World,Other Music
Food & Drink:Beer,Cider,Cocktails,Spirits,Whisky,Wine,Other
Description
These two great local groups bring their funky, soulful, jazz fused music. Get up and have a dance, or sit back and sip your beverage while you are treated to this double bill. The Dirty Stop Outs are one of the newest, freshest bands on the Perth original music scene. Groovin' Hips are brand new and combine their exciting computer generated beats with live instruments to deliver grooves guaranteed to make you dance. This gig is not to be missed