Marsanne Wine Variety Wineries in Margaret River Town
Wineries in Margaret River
categories=10060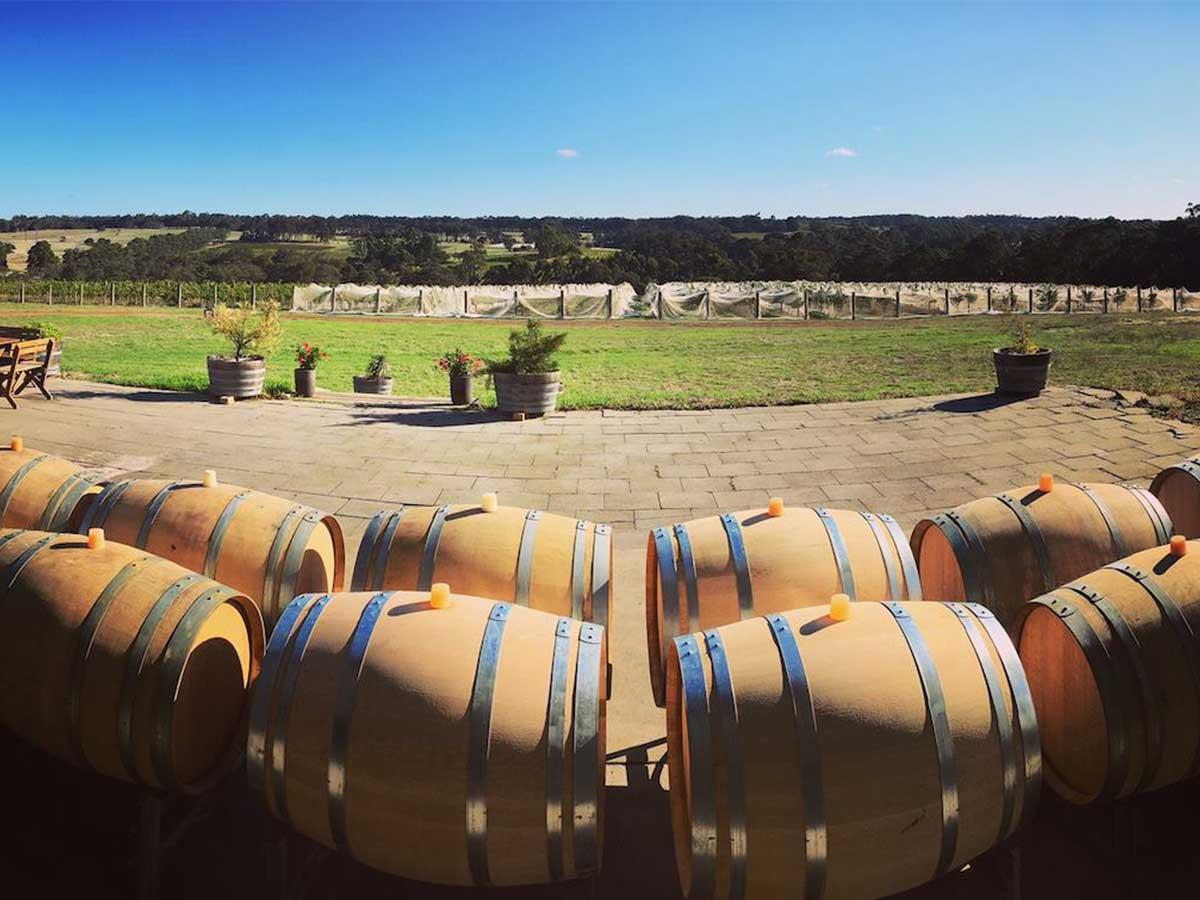 Discover highly original, intriguing small-batch, 'lo-fi' wines made from a mix of rare and classic varietals at this new-gen winemaker and urban cellar door in Margaret River town.
Wine Variety:Sangiovese,Tempranillo,Verdelho,Nebbiolo,Nero D'avola,Chardonnay,Sauvignon Blanc,Cabernet,Chenin Verdelho,Marsanne,Cabernet Sauvignon
Open Days/times:Tastings at the winery are by appointment only.
Wine Region:Margaret River
Details
Brands:Amato Vino, Mantra, Fusa
Size & Year:Boutique (1,000-4,999 cases),Established 2001 - 2010
Margaret River:Wallcliffe
Cases Produced:5000 cases
Established:2003
Facilities:Appointment Only
Description
Amato Vino are small-batch artisan winemakers based in the Margaret River wine region, Western Australia.
The winemaking philosophy is 'lo-fi', in that we embrace wild-ferments, minimal adjustments in the winery, gentle handling. Wines are typically unfined and unfiltered. We are hands-on in terms of the grunt work, the care and guidance, but with a hands off approach to the science of winemaking, using little or no inputs and employing traditional processes. An old-school approach yet with a modern flare for creativity and adventure.
Established in 2003 by owner/winemaker Brad Wehr, the labels and wine styles have continued to grow, covering traditional Margaret River varietals through to some eclectic and unusual grape varieties and winemaking methods.
Our winery is located a few minutes south-west of the Margaret River township. We work with a core group of independent growers who share our philosophy, employing organic and sustainable farming practices.
Our wines
AMATO VINO 'wilds'
The 'wilds' are home to our emerging Mediterranean varieties, micro-batches, skinsy ferments and other eclectic wines. Featuring single vineyards, hand-picks, natural ferments – and incorporating minimal winemaking input and unconventional vessels for fermentation/maturation – this is the wild stuff.
Packaged under labels bearing in-house artworks/designs/photography the 'wilds' include Teroldego, Nebbiolo, Sangiovese, Primitivo, Marsanne, Trousseau, Savagnin.
AMATO VINO 'mantra'
The 'mantra' series is all about the classic Margies grape varieties, albeit with the Amato Vino lo-fi twist. The emphasis is on vineyard site & fruit purity, working with small fruit parcels to bring out the best from the each site. Wild ferments (open and barrel), no adds, no fining and filtration are all central to the mix.
Wines include a Barrel-aged Sauvignon Blanc, Chardonnay and Cabernet Sauvignon.
AMATO VINO 'fusa'
'Fusa'… the home for our blends (foo-za). Utilising emerging/alternative varieties as the basis for the blends we're seeking to create juicy, fresh drinkability, yet complex and alluring wines – packed with flavour but oh-so light on their feet. The Bianco and Rosso are fruit-forward, fleshy and flavoursome versions of some of our favourite grape
varieties and are made for short to mid-term drinking.
Private winery tours/tasting are available by appointment, please contact [email protected] for more info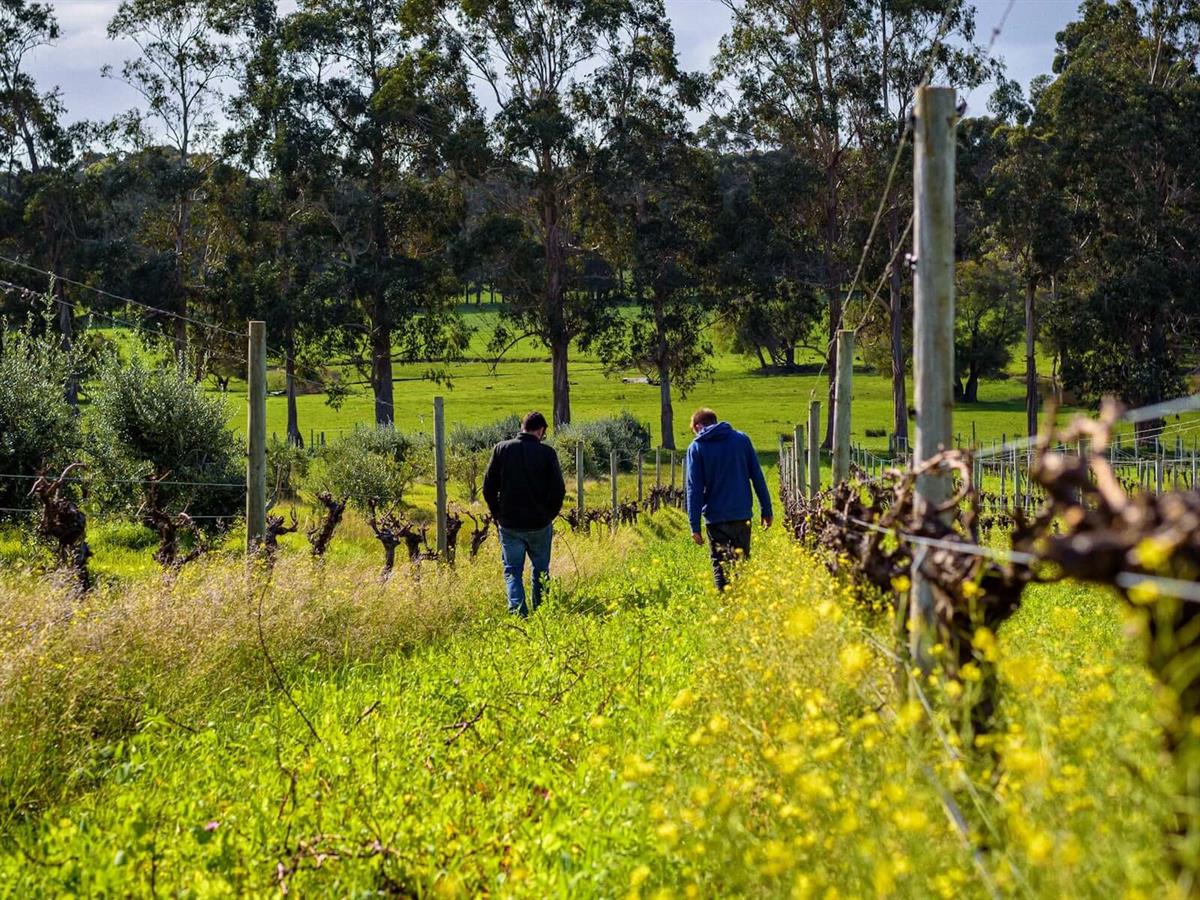 The outcome of two wine legends making original, biodynamic, small-batch wines from their Margaret River family vineyards, plus an excellent range of artisan charcuterie at their Caves Rd cellar door.
Wine Variety:Cabernet Merlot,Cabernet Sauvignon,Chardonnay,Grenache,Malbec,Marsanne,Petit Verdot,Sauvignon Blanc,Semillon Sauvignon Blanc,Shiraz,Tempranillo,Viognier,Zinfandel,Grenache Shiraz,Merlot Cabernet,Rosé,Cabernet,Merlot
Wine Region:Margaret River
Open Days/times:10:30am to 4:30pm
Details
Cellar Door Open:Wednesday,Thursday,Friday,Saturday,Sunday,Holidays,Monday,Tuesday
Facilities:Cellar Door
Margaret River:Treeton
Cases Produced:10000
Established:2004
Size & Year:Boutique (1,000-4,999 cases),Established 2001 - 2010
Description
McHenry Honen is the fusion of an accomplished fine-wine retailer, Murray McHenry, with one of Margaret River's most respected pioneers David Hohnen (founder of Cape Mentelle).
Their aim is to make the most site expressive wines they can from their three distinct family vineyards in Margaret River, all of which are 100% biodynamic. Biodynamics revolves around an environmental equilibrium. It is similar to organic farming, in that both preclude the use of chemicals, however biodynamic farming incorporates ideas about a vineyard as an ecosystem, and also accounts for astrological influences and lunar cycles.
The Wines
There is an unwavering focus on making distinct, site expressive wines and on embracing the individual characters that come from the different plots in the vineyards. This is achieved through minimal-intervention using wild yeasts, minimal sulphur, no filtration and large format oak and concrete fermenters. The range includes Margaret River's specialty varieties and a few unexpected surprises. More than five single-site Chardonnays showcase just how different the flavours of this variety can be because of different site influences in the vineyard.
Wine Tasting
The cellar door is conveniently located on Caves Road, just five minutes from Margaret River town. The wines can be tasted between 10.30 and 4.30pm daily.
Unique Highlights
Don't leave without some of David Hohnen's smoked cold meats, sausages and traditionally made smallgoods from side venture, The Farm House Margaret River. These are sold from the McHenry Hohnen Cellar Door. David works with farmers around the region on this venture and his meats have a great reputation, especially with many of the local winemakers to enjoy with their friends and wines!
Halliday Rating
5 Red Stars
With Summer in full swing, there's nothing better than a cold beer to stifle the heat! Here's Scoops guide to...
Read More