Sports & Outdoors Type Shopping in Margaret River Region
Shopping in Margaret River Wine Region
categories=101226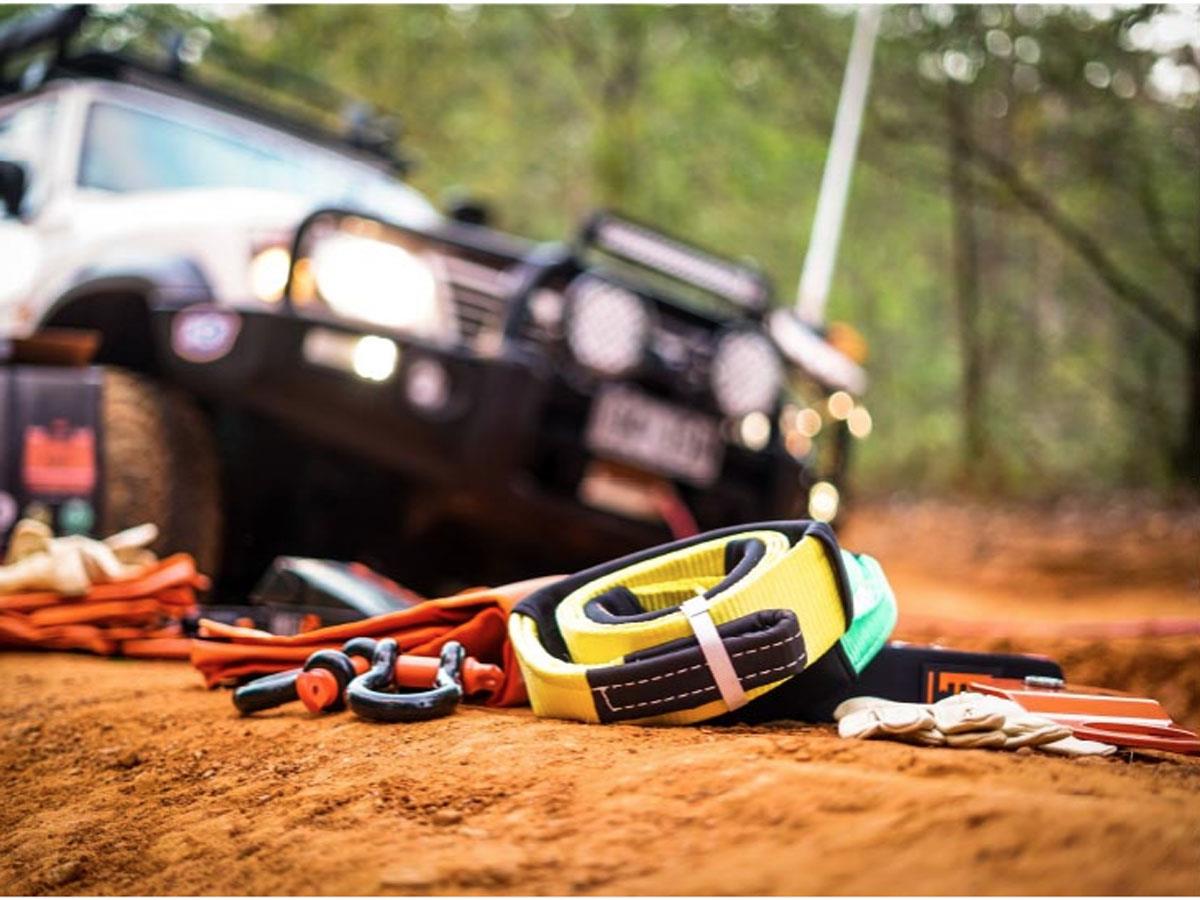 If you love everything boating, camping and fishing then make sure you get into your closest store and check it out.
Details
Type:Sports & Outdoors
Open Days:Monday,Tuesday,Wednesday,Thursday,Friday,Saturday,Sunday
Description
We have everything you could possibly need for your next boating camping or fishing adventure under one roof.
We have a boat load of boating gear including paints and chemicals to maintain your boat, fish finders and GPS units to help you find and catch those fish. If you like water sports we have kayaks from beginner to the more advanced and get your adrenalin running with our selection of tow tubes and accessories.
For the campers we have fridge freezers for every occasion, portable stoves and for the four wheel drivers an extensive range of 4x4 recovery gear. We also have you covered when it comes to tents, gazebos and shelters plus more camping gear then you can poke a peg at.
At BCF we are serious about fishing and our stores are packed full of fishing gear to help you catch that big fish you always wanted. We stock fishing rods, reels, tackle to suit the beginner to the more experienced angler. Don't let that fish get away make sure you have the right fishing gear with our extensive selection of lures including hard bodies, Poppers and squid jigs. Whether you fish the freshwater or saltwater, the ocean or estuary, there is a great value lure for you at your local BCF store or browse our online store.
We stock all the big brands like Coleman, Oztrail, Engel, Evakool, Waeco, Shimano, Daiwa and many more so you can be sure that you are getting quality every time you visit BCF. Our friendly and knowledgeable team members will be able to help you find exactly what you're after and even be able to tell you how to use it. We also have some handy gadgets on our website to help you shop from home like Click and Collect and Home Delivery, so you can now research and buy from the comfort of your living room. Get into BCF today and check it out!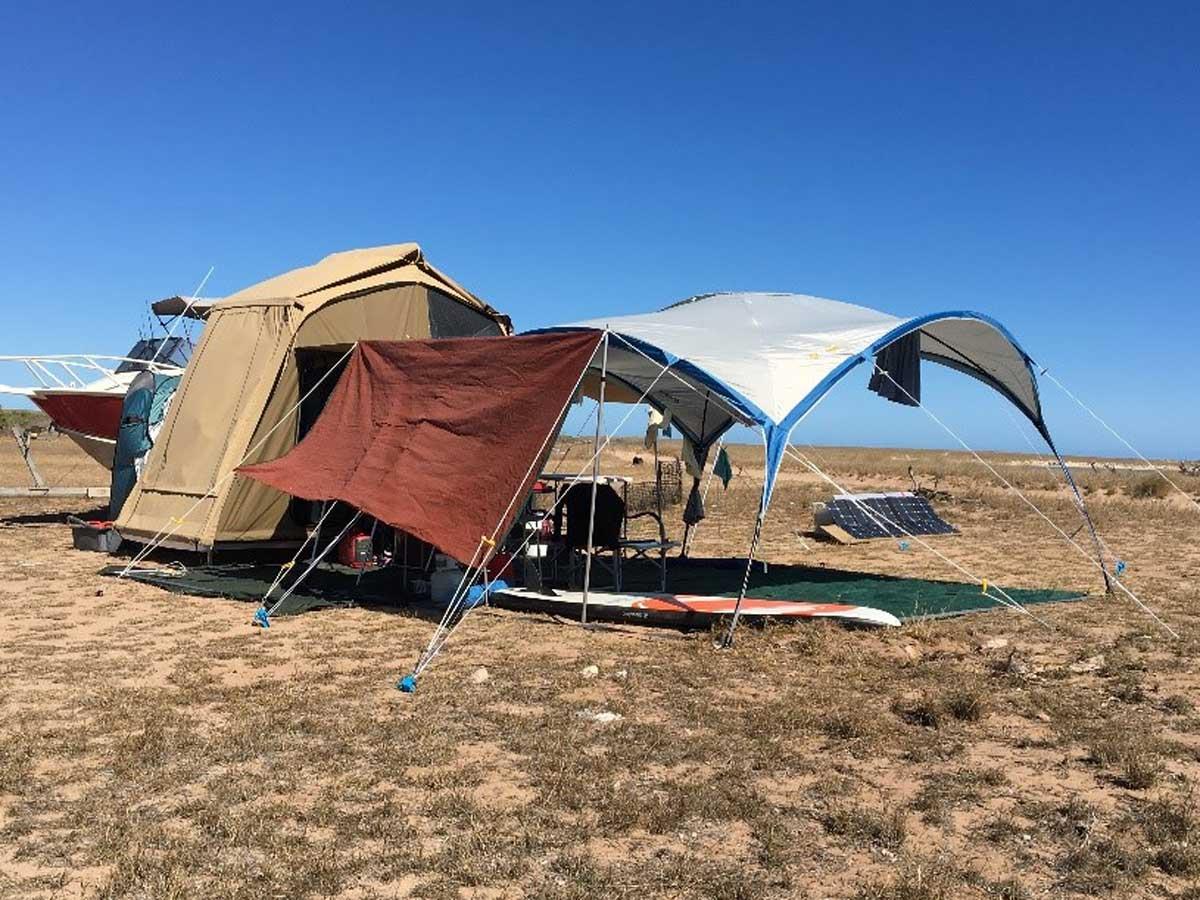 Fishing, Camping, Diving, Boating, Caravanning and the outdoors is what we know about. We have the product and the personal knowledge to help you with any questions, the best in town.
Details
Type:Sports & Outdoors
Open Days:Monday,Tuesday,Wednesday,Thursday,Friday,Saturday,Sunday
Description
Down South Camping & Outdoors is the only Camping/Fishing/Diving/Caravanning & Boating store in the region. We not only have the product for your next camping trip, we can help you with fishing in the region, free diving ( we have experts in this field) and scuba diving ( we also have the only tank fill in Margaret River). We carry a range of boating gear, kayaks, caravanning parts and have a wealth of knowledge in all these areas. We are open 7 Days and can assist with getting you on your way to the great outdoors.
Fishing - from the novice to the boatie - we have the rod & reels line bait hooks and sinkers
Diving - a large range of fins, masks, snorkels, wetsuits, gloves and lots more
Camping - the range includes tents, sleeping bags, beds, chairs, gas gear and much much more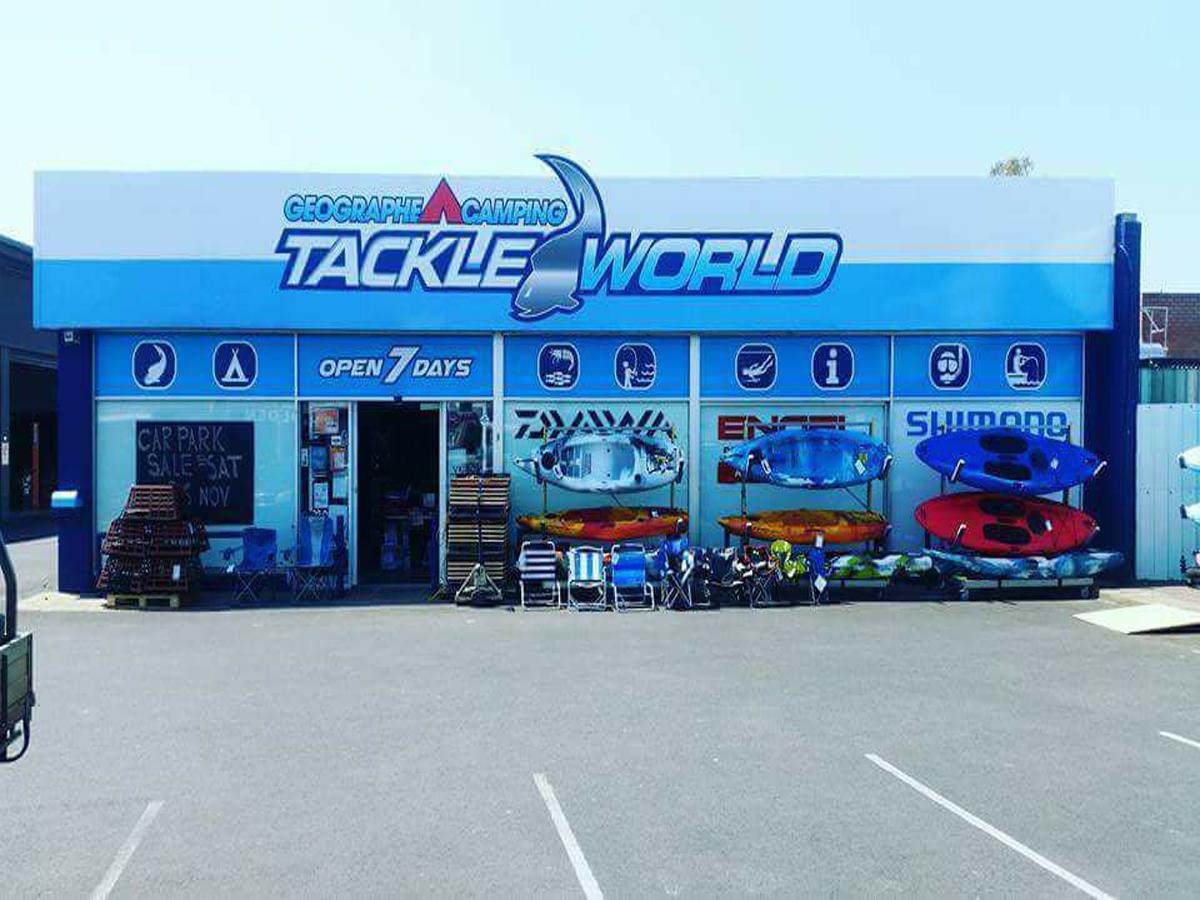 Geographe Camping & Tackle World is a family owned and operated camping and tackle store which has been trading since September 2003.
Details
Type:Sports & Outdoors
Open Days:Monday,Tuesday,Wednesday,Thursday,Friday,Saturday,Sunday
Description
We are located in the coastal town of Busselton in the south west region of Western Australia, approximately 220kms south of the Perth. In May 2016 we joined the Tackle World group.
We stock an extensive range of fishing, camping, footwear, kayaks, caravan and boating gear. We carry all the major brands and cater for the novice to your hardcore fisherman. Whether its crabs, squid, bream, beach, boat, jigging to game fishing, we have you covered.
Our staff are all passionate anglers and outdoor enthusiasts, so for all your local advice, fishing and camping needs, call in and speak to the team at Geographe Camping & Tackle World. We will be more than happy to help you out.
Our website only reflects a small selection of what we have to offer. If there is something you are chasing that is not on our website please don't hesitate to contact us and we will do our best to help you get it.
As the weather heats up and the sunscreen and sunglasses come out, what better way to spend your summer than...
Read More