Nebbiolo Wine Variety Wineries in Margaret River Central
Discover what's going on in arts, events & culture
Discover what's going on in arts, events & culture.
Check out travel guides for regional WA
Check out travel guides for regional Western Australia.
Explore winery guides for Perth and regional WA
Check out winery guides for Perth and regional WA.
Wineries in Margaret River Central
categories=103916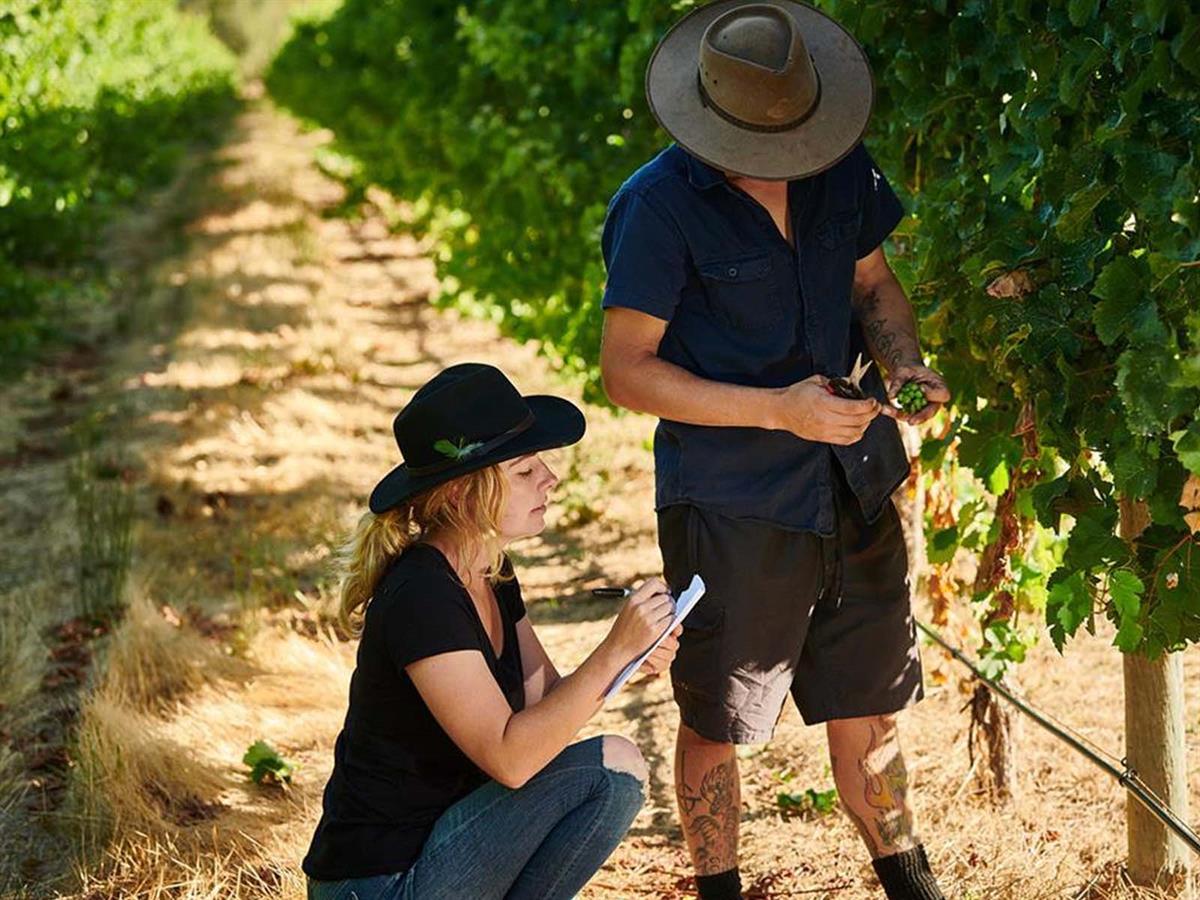 A wow-factor James Halliday Dark Horse Winning winery, creating European inspired wines with a refreshing Margaret River twist, available for tasting at the cellar door Thursday to Sunday.
Wine Region:Margaret River
Wine Variety:Cabernet Merlot,Cabernet Sauvignon,Chardonnay,Cabernet Franc,Fume Blanc,Merlot,Nebbiolo,Sauvignon Blanc,Semillon
Open Days/times:Thursday to Sunday from 11am
Details
Facilities:Cellar Door,Wheelchair Access,Dogs Welcome
Cellar Door Open:Thursday,Friday,Saturday,Sunday
Cases Produced:3000 cases
Vineyards:6.2 hectares
Size & Year:Boutique (1,000-4,999 cases),Established 1951 - 2000
Brands:VILLAGGIO, Arlewood, La Bratta
Margaret River:Karridale
Description
Winner of James Halliday's Dark Horse Winery of the Year 2017, Arlewood is a family-owned, boutique producer making elegant wines the Gosatti family and friends love to drink.
Arlewood's winemaking is inspired by the village of La Bratta in Northern Italy where hands-on owner Gary Gossatti's ancestors were grape growers for the local community winery. The label began back in 1984 and in 2009 relocated to the cooler Forest Grove property, located 10km south of Margaret.
The Wines
Margaret River's signature varieties are made with creative and intuitive winemaking techniques. Look out for the European inspired La Bratta Bianco and La Bratta Rosso. The Bianco has been a major hit with the critics, with James Halliday naming it a 'Wow Factor White' and saying it was, "a wine that brought goose-bumps due to my unabashed love of fine white Bordeaux… This is a tour de force of winemaking, underlain by a profound love and understanding of the fruit and its origins."
Wine Tasting
Laid back, tastings of all the wines are available from 11am Thursday to Sunday. Private tastings can also be arranged.
Halliday Rating
5 Black Stars
Wine Club
Love Arlewood wines? Our club members have access to Chardonnay, project wines, organic olive oil from the farm, back vintages, plus free shipping and discounts. Check out our offerings on the website.
The centuries-old winemaking techniques of the Barolo region are given a new life at this 5 Star Halliday-rated winery operated by acclaimed Italian-Australian winemaker Robert Gheradi.
Open Days/times:By appointment
Wine Region:Margaret River
Wine Variety:Cabernet Merlot,Chardonnay,Rose,Nebbiolo
Details
Brands:Mr Barval Fine
Cases Produced:900
Established:2015
Vineyards:N/A
Wheelchair Access:Yes
Winemaker:Robert Gherardi
Facilities:Appointment Only,Wheelchair Access,Picnic Facilities
Size & Year:Micro (1-999 cases),Established 2011 - 2019
Margaret River:Wallcliffe
Description
Owner and winemaker Robert Gheradi was born with wine in his blood, spending his Summers growing up picking grapes in the Swan Valley and Margaret River with his extended Italian family to make into wine at his Nonna's house. Whilst completing his degree in viticulture and winemaking, Robert worked for the esteemed Moss Wood winery, and later at Cullen Wines before spending time with leading Barolo producers before returning to Margaret River to establish Mr Barval (combining Margaret River, Barolo and Valtellina) in 2015.
The centuries-old winemaking traditions of Barolo influenced the ancient winemaking techniques utilised within Mr Barval's production. The wines are fermented with only natural yeasts and basket-pressed grapes to provide the most sensitive juice extraction to make handcrafted wines of balance, elegance and purity. The fruit comes from ultra-high quality grapes throughout Margaret River.
The Wines
The Mr Barval range includes Chardonnay, Rose and Cabernet Merlot. There's also an early harvest style Nebbiolo called 'Nebbia' and Rhone-inspired white, 'Mistral' made from Viognier and Marsanne. Wines can be purchased online or at various stockists throughout WA.
Halliday Rating
4.5 Stars
Hay Shed Hill is one of the oldest vineyards in the region. Centrally located in Wilyabrup, the heart of the Margaret River Wine Region.
Open Days/times:Cellar Door: 10am to 5pm daily; Rustico at Hay Shed Hill restaurant: 11am to 5pm
Wine Region:Margaret River
Wine Variety:Cabernet,Cabernet Franc,Cabernet Merlot,Grenache,Malbec,Merlot,Petit Verdot,Sangiovese,Sauvignon Blanc Semillon,Semillon Sauvignon Blanc,Tempranillo,Vermentino,Cabernet Sauvignon,Chardonnay,Nebbiolo,Riesling,Shiraz,Dessert,Sparkling,Rose
Details
Brands:Hay Shed Hill, Pitchfork, Kerrigan + Berry
Cases Produced:20000
Established:1973
Vineyards:55 hectares
Wheelchair Access:Yes
Winemaker:Michael Kerrigan
Facilities:Cellar Door,Dogs Welcome,Light Food,Restaurant,Wheelchair Access
Size & Year:Small (5,000-49,999 cases)
Cellar Door Open:Monday,Tuesday,Wednesday,Thursday,Friday,Saturday,Sunday
Lunch Open:Monday,Tuesday,Wednesday,Thursday,Friday,Saturday,Sunday
Margaret River:Wilyabrup
Description
Hay Shed Hill is one of the oldest vineyards in the Margaret River region. Our cellar door has an extensive range on offer with over 25 wines on tasting. From the classic's that Margaret River is so famous for, Cabernet Sauvignon and Chardonnay to Spanish Tempranillo and the wine of the moment, Malbec. There's a wine for everyone!
We offer seated wine tastings so that you can enjoy your wine tasting in comfort. Or for a more personalized and educational tasting why not book one of our Private Wine Experiences? We have tailored three different Private Wine Experiences to make your next visit to Hay Shed Hill a memorable one!
Rustico at Hay Shed Hill restaurant offers world class tapas, hospitality, shared plate, Mediterranean style fare. The 6 course tapas degustation with matching wines is the most popular way to dine, maybe you fancy a family Paella, or you can simply enjoy a bottle of wine on the deck whilst indulging in the European cheese board.
Missing happy hour drinks with the gang at your local bar? Now you can make cocktails as good as the...
Read More