Marsanne Wine Variety Wineries in Margaret River Central
Discover what's going on in arts, events & culture
Discover what's going on in arts, events & culture.
Check out travel guides for regional WA
Check out travel guides for regional Western Australia.
Explore winery guides for Perth and regional WA
Check out winery guides for Perth and regional WA.
Wineries in Margaret River Central
categories=10060
Planted with Margaret River's most diverse range of grape varieties, discover this organic, single-vineyard's classic and curio wines at its period cottage tasting room, with unique heritage views.
Wine Variety:Fortified,Sparkling,Rose,Brut,Cabernet Malbec,Grenache,Malbec,Marsanne,Cabernet Sauvignon,Chardonnay,Chenin Blanc,Merlot,Petit Verdot,Port,Riesling,Sauvignon Blanc,Sauvignon Blanc Semillon,Semillon Sauvignon Blanc,Shiraz,Verdelho,Viognier,Zinfandel,Botrytis Riesling,Cabernet,Cabernet Merlot
Wine Region:Margaret River
Open Days/times:Mon to Sat 10am to 5pm
Details
Margaret River:Treeton
Cases Produced:45000 cases
Vineyards:65 hectares
Winemaker:Dave Longden
Size & Year:Established 1951 - 2000
Facilities:Dogs Welcome,Wheelchair Access,Cellar Door,Picnic Facilities
Brands:The Bartondale, St Johns, Estate Range, Silverleaf
Wheelchair Access:Yes
Cellar Door Open:Monday,Tuesday,Wednesday,Thursday,Friday,Saturday
Established:1999
Description
This family owned, single-vineyard property was established in 1999. The Fokkema family selected the site for its ideal gravel loam soils, ample clean water and northern-facing slopes. The vineyard has been farmed organically for 15 years and is in the process of completing its 'Certified Organic' accreditation.
The Churchview vineyard is known to grow Margaret River's most extensive amount of varieties within a single vineyard, with sixteen different types of grapes planted.
The Wines
The wines are made onsite at the property's winery. Many are matured in oak, and Churchview prides itself on investing in the best quality French oak. Four wine ranges are made from the diverse varieties within the vineyard and offer easy drinking through to rare and fine collector wines. All the classic Margaret River varieties are made. The St Johns range features less-common varieties including a Zinfandel, Grenache Shiraz Mourvedre, Viognier and Marsanne.
Wine Tasting
The diverse wine range can be tasted at the Cellar Door which is located within a period cottage at the estate. The Heritage Listed St John the Baptist Anglican Church can be seen from the tasting room, hence the name. Many of the wines cannot be found for purchase anywhere other than the cellar door. Allow 30 minutes for a full tasting. Open 10am-5pm Monday to Saturday.
Dogs are welcome (on leash) and visitors are invited to bring a picnic and make a day of enjoying the beautiful wines, stunning vineyard views and manicured gardens.
Unique Highlights
Those seeking curio wines will love discovering the wild fermented Riesling, Viognier and Chenin Blanc; varieties not often seen in Margaret River.
Halliday Rating
4.5 Black Stars
The outcome of two wine legends making original, biodynamic, small-batch wines from their Margaret River family vineyards, plus an excellent range of artisan charcuterie at their Caves Rd cellar door.
Wine Variety:Cabernet Merlot,Cabernet Sauvignon,Chardonnay,Grenache,Malbec,Marsanne,Petit Verdot,Sauvignon Blanc,Semillon Sauvignon Blanc,Shiraz,Tempranillo,Viognier,Zinfandel,Grenache Shiraz,Merlot Cabernet,Rose,Cabernet,Merlot
Wine Region:Margaret River
Open Days/times:10:30am to 4:30pm
Details
Size & Year:Established 2001 - 2010,Boutique (1,000-4,999 cases)
Cellar Door Open:Wednesday,Thursday,Friday,Saturday,Sunday,Holidays,Monday,Tuesday
Facilities:Cellar Door
Margaret River:Treeton
Cases Produced:10000
Established:2004
Description
McHenry Honen is the fusion of an accomplished fine-wine retailer, Murray McHenry, with one of Margaret River's most respected pioneers David Hohnen (founder of Cape Mentelle).
Their aim is to make the most site expressive wines they can from their three distinct family vineyards in Margaret River, all of which are 100% biodynamic. Biodynamics revolves around an environmental equilibrium. It is similar to organic farming, in that both preclude the use of chemicals, however biodynamic farming incorporates ideas about a vineyard as an ecosystem, and also accounts for astrological influences and lunar cycles.
The Wines
There is an unwavering focus on making distinct, site expressive wines and on embracing the individual characters that come from the different plots in the vineyards. This is achieved through minimal-intervention using wild yeasts, minimal sulphur, no filtration and large format oak and concrete fermenters. The range includes Margaret River's specialty varieties and a few unexpected surprises. More than five single-site Chardonnays showcase just how different the flavours of this variety can be because of different site influences in the vineyard.
Wine Tasting
The cellar door is conveniently located on Caves Road, just five minutes from Margaret River town. The wines can be tasted between 10.30 and 4.30pm daily.
Unique Highlights
Don't leave without some of David Hohnen's smoked cold meats, sausages and traditionally made smallgoods from side venture, The Farm House Margaret River. These are sold from the McHenry Hohnen Cellar Door. David works with farmers around the region on this venture and his meats have a great reputation, especially with many of the local winemakers to enjoy with their friends and wines!
Halliday Rating
5 Red Stars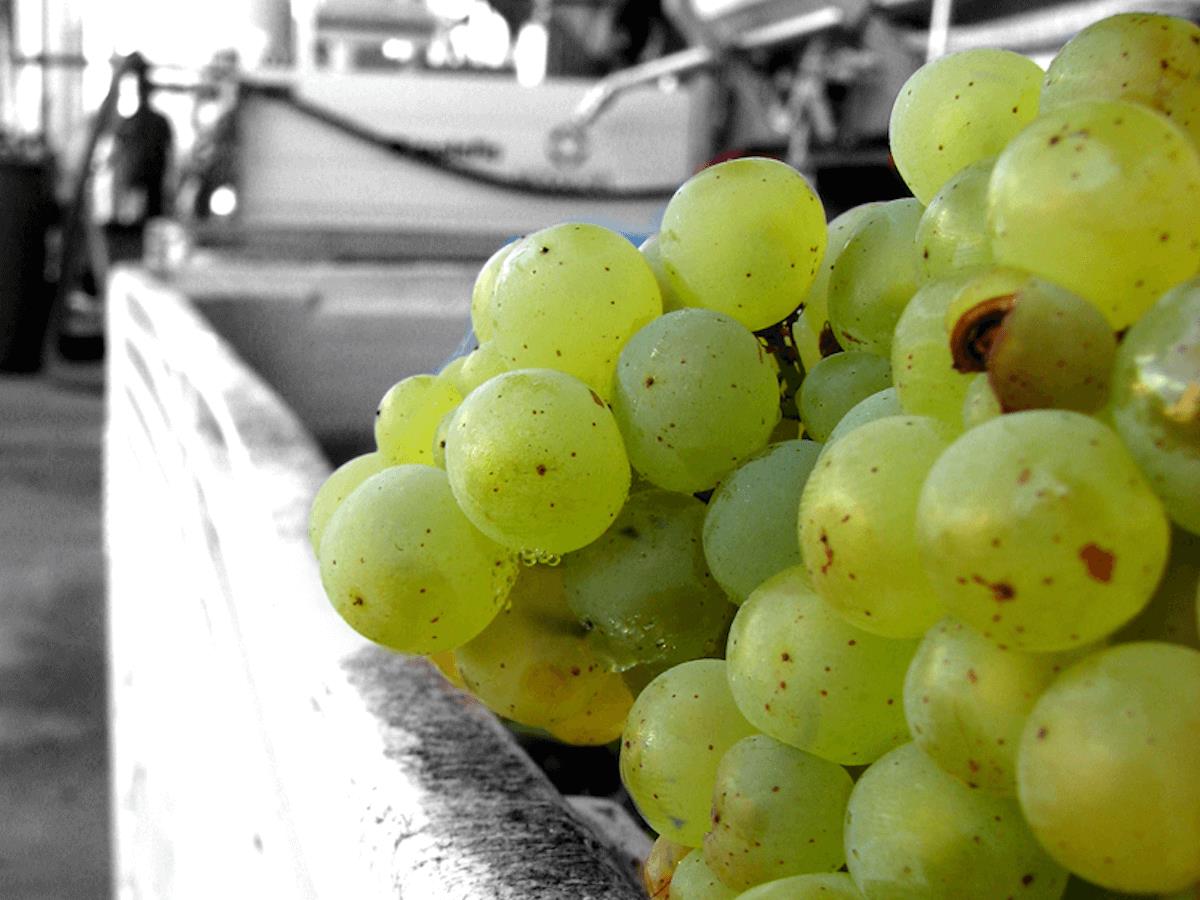 Tripe.Iscariot's fascinating and unique wines challenge the over-purified and homogenous industry standard.
Wine Region:Margaret River
Wine Variety:Chenin Blanc,Malbec,Marsanne,Semillon,Syrah,Chardonnay
Details
Winemaker:Remi
Facilities:No Cellar Door
Description
A no waste and no 'cleaning up' of the wine initiative is what sets tripe.Iscariot apart from its competitors. The wines successfully harness the unusual techniques at various points of their elevage. Guise wanted to offer something modern and inspirational to the wine drinker. Using everything from berry to stalk, makes the most complex and interesting flavours which is highlighted in these wines.
Remi Guise is passionate about wine. Spending his days as a manager at Naturaliste Vintners, he prides himself on his knowledge of the winemaking process. Tripe.Iscariot has won many credible awards and accolades, including 95 out of 100 from James Halliday. The chardonnay also featured top 10 in the Margaret River Chardonnay list.
The tripe.Isacariot range consists of three wines; Brawn, Aspic and Marrow. The Brawn range consists of hand-picked Chardonnay grapes. 25% of these grapes are fermented as whole-bunches, submerged under un-clarified juice extracted from the other 75% which were cold-pressed as whole-bunches. Tasting notes of jasmine, wet slate and white pear are present in this range, which a tensile palate of fine bone tannin, lithe stone fruit and fresh tones of limes and nectarines.
The Aspic range is of the Grenache variety, showcasing wisps of raspberry, crushed granite and glazed cherries. The finish on this wine has a quenching mix of creamy oak tones and red berries. Lastly, the Marrow range is a medium bodied red blend made from hand-picked Malbec and Syrah grapes. Part of the harvest was fermented as whole-bunches submerged under the remainder of the fruit, and cold-crushed on top. This creates a bloody, dark-hearted blend.
More and more local breweries are offering home delivery to support themselves after their prime form of income was slashed...
Read More