Botrytis Riesling Wine Variety Wineries in Margaret River Central
Discover what's going on in arts, events & culture
Discover what's going on in arts, events & culture.
Check out travel guides for regional WA
Check out travel guides for regional Western Australia.
Explore winery guides for Perth and regional WA
Check out winery guides for Perth and regional WA.
Wineries in Margaret River Central
categories=10032
Planted with Margaret River's most diverse range of grape varieties, discover this organic, single-vineyard's classic and curio wines at its period cottage tasting room, with unique heritage views.
Wine Variety:Botrytis Riesling,Cabernet,Cabernet Merlot,Sauvignon Blanc,Sauvignon Blanc Semillon,Semillon Sauvignon Blanc,Shiraz,Verdelho,Viognier,Zinfandel,Sparkling,Rose,Brut,Cabernet Malbec,Grenache,Malbec,Marsanne,Fortified,Cabernet Sauvignon,Chardonnay,Chenin Blanc,Merlot,Petit Verdot,Port,Riesling
Wine Region:Margaret River
Open Days/times:Mon to Sat 10am to 5pm
Details
Cellar Door Open:Monday,Tuesday,Wednesday,Thursday,Friday,Saturday
Established:1999
Facilities:Cellar Door,Picnic Facilities,Dogs Welcome,Wheelchair Access
Margaret River:Treeton
Cases Produced:45000 cases
Vineyards:65 hectares
Winemaker:Dave Longden
Size & Year:Established 1951 - 2000
Brands:The Bartondale, St Johns, Estate Range, Silverleaf
Wheelchair Access:Yes
Description
This family owned, single-vineyard property was established in 1999. The Fokkema family selected the site for its ideal gravel loam soils, ample clean water and northern-facing slopes. The vineyard has been farmed organically for 15 years and is in the process of completing its 'Certified Organic' accreditation.
The Churchview vineyard is known to grow Margaret River's most extensive amount of varieties within a single vineyard, with sixteen different types of grapes planted.
The Wines
The wines are made onsite at the property's winery. Many are matured in oak, and Churchview prides itself on investing in the best quality French oak. Four wine ranges are made from the diverse varieties within the vineyard and offer easy drinking through to rare and fine collector wines. All the classic Margaret River varieties are made. The St Johns range features less-common varieties including a Zinfandel, Grenache Shiraz Mourvedre, Viognier and Marsanne.
Wine Tasting
The diverse wine range can be tasted at the Cellar Door which is located within a period cottage at the estate. The Heritage Listed St John the Baptist Anglican Church can be seen from the tasting room, hence the name. Many of the wines cannot be found for purchase anywhere other than the cellar door. Allow 30 minutes for a full tasting. Open 10am-5pm Monday to Saturday.
Dogs are welcome (on leash) and visitors are invited to bring a picnic and make a day of enjoying the beautiful wines, stunning vineyard views and manicured gardens.
Unique Highlights
Those seeking curio wines will love discovering the wild fermented Riesling, Viognier and Chenin Blanc; varieties not often seen in Margaret River.
Halliday Rating
4.5 Black Stars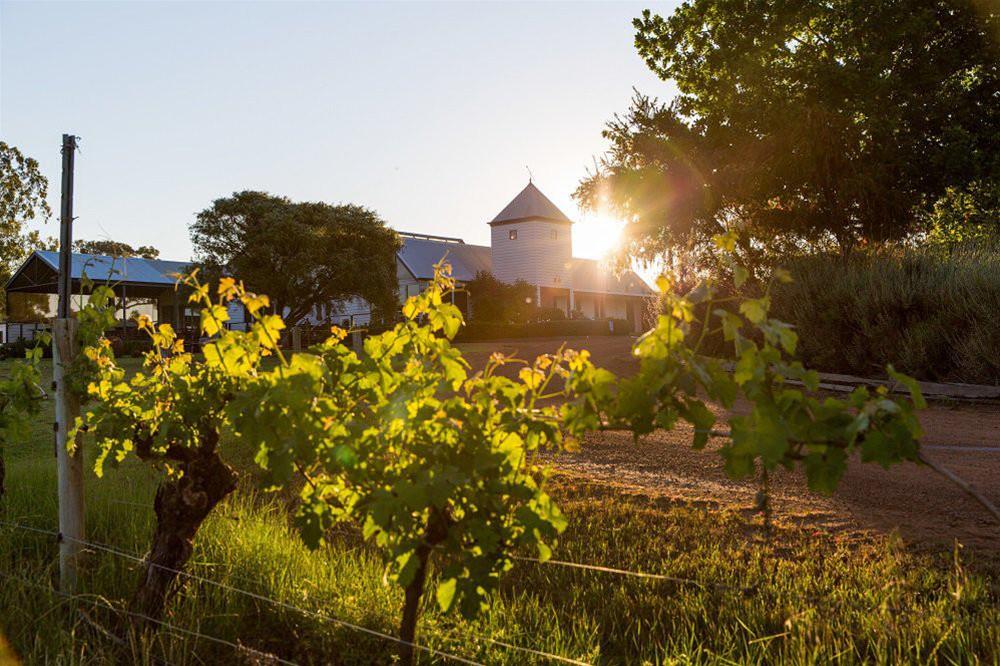 Enjoy 25+ wines & the south-west's greatest selection of European cheese at the charming, cellar door of this Margaret River pioneer, and then indulge in amazing Spanish tapas at Rustico restaurant.
Wine Region:Margaret River
Wine Variety:Cabernet Merlot,Chardonnay,Sauvignon Blanc Semillon,Botrytis Riesling,Cabernet Sauvignon,Muscat,Petit Verdot,Riesling,Sangiovese,Cabernet Franc,Semillon Sauvignon Blanc,Dessert,Rose,Sparkling
Details
Cellar Door Open:Monday,Tuesday,Wednesday,Thursday,Friday,Saturday,Sunday,Holidays
Lunch Open:Holidays,Monday,Tuesday,Wednesday,Thursday,Friday,Saturday,Sunday
Breakfast Open:Tuesday,Wednesday,Thursday,Friday,Saturday,Sunday,Holidays,Monday
Facilities:Cellar Door,Functions,Gallery,Restaurant,Dogs Welcome
Margaret River:Wilyabrup
Cases Produced:24 000
Vineyards:18.55
Winemaker:Michael Kerrigan
Size & Year:Small (5,000-49,999 cases),Established 1951 - 2000
Description
Hay Shed Hill is one of a small and prestigious group of pioneer vineyards that have established Margaret River's reputation as a world-class wine producing region. Located in the heart of the Wilyabrup Valley, the premier sub-region of Margaret River, the winery produces single vineyard wines that express the character of this outstanding site.
Respected winemaker Michael Kerrigan has been at the helm since 2006 and his approach has seen this quiet-achieving pioneer rise to new ranks of critical acclaim. The name Hay Shed Hill was given to the estate in the 1980s, named after the hay shed that remains on the historic World War II group settlement property.
Wine Tasting
One of Margaret River's more extensive ranges, over 30 wines can be tasted in the Cellar Door daily including Margaret River's regional classics; Cabernet Sauvignon, Chardonnay and Sauvignon Blanc Semillon blends, plus some surprises like Tempranillo and Malbec.
The Food
Popular Spanish restaurant, Rustico operates its south-west site from Hay Shed Hill, serving up award-winning tapas, share plates and Mediterranean fare from 11am-5pm daily. The generously priced 6 course tapas degustation with optional wine pairing is the most popular choice for diners. (And with good reason!)
Unique Highlights
Locals may think of Hay Shed Hill for its deli, serving epic pizzas and the region's largest selection of European cheese. These are available daily too.
Halliday Rating
5 Red Stars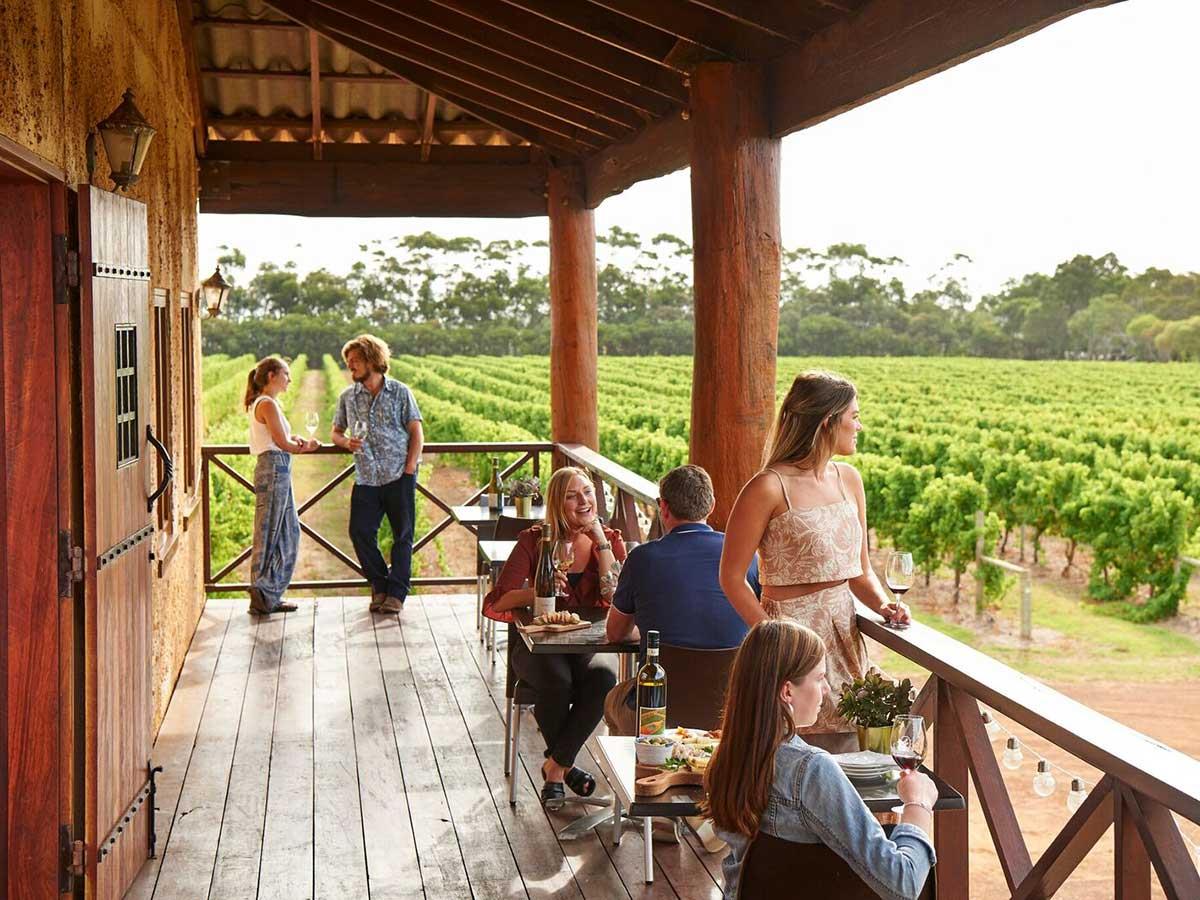 Halliday's wine maker of the year (XXXX) and Australian Winery of the Year & Best Value Winery (2011, 2017), making site-driven wines from six speciality vineyards, with modern cellar door.
Wine Variety:Sparkling,Rose,Dessert,Sauvignon Blanc,Sauvignon Blanc Semillon,Semillon,Semillon Sauvignon Blanc,Shiraz,Shiraz Cabernet,Syrah,Merlot,Merlot Blend,Merlot Cabernet,Pinot Chardonnay,Pinot Gris,Pinot Noir,Riesling,Botrytis Riesling,Cabernet,Cabernet Malbec,Cabernet Merlot,Cabernet Sauvignon,Chardonnay,Gewurztraminer,Grenache,Grenache Shiraz,Malbec
Wine Region:Greater Perth
Open Days/times:Cellar door (winter): Tue to Sat 11am to 6pm, Sun & Mon 11am to 5pm; (summer) Daily 10am to 6pm
Details
Cellar Door Open:Friday,Saturday,Sunday,Monday,Tuesday,Wednesday,Thursday
Size & Year:Established 2001 - 2010,Small (5,000-49,999 cases)
Margaret River:Wilyabrup
Cases Produced:8000
Vineyards:120
Winemaker:Larry Cherubino, Andrew Siddell, Matt Buchan
Established:2005
Facilities:Appointment Only,Functions,Gallery,Picnic Facilities
Description
In response to COVID-19, Larry Cherubino Wines are providing free delivery for all online orders in March and April 2020. For every online order they are giving a $49 voucher to put towards your next one.
One of WA's most awarded winemakers, Larry Cherubino Wines makes an expressive range from a collection of estate-owned vineyards in Margaret River, Pemberton and the Great Southern (Frankland River, Mount Barker and Porongurup areas). The label began in Frankland River in 2004 when Larry and wife, Edwina purchased an historic property called Riversdale. The inaugural 2005 vintage wines were made in the family's spare room! These days they are made in a well-equipped winery in Margaret River.
Larry Cherubino Wines was named James Halliday's Australian Winery of the Year in 2011, and also Australia's Best-Value Winery by Halliday in 2017. Winemaker Larry Cherubino has a string of Winemaker of the Year nominations with leading Australian and UK wine media.
The Wines
Following the belief that great wines are made in the vineyard, Larry Cherubino Wines are made from six specialty vineyards in Western Australia's leading south-west wine regions. The wines are estate-grown and the vineyards follow a mix of principles from the schools of organics and traditional farming with the aim to encourage the vines to exist in a healthy ecosystem, for plant health. The range has a characterful selection of site-driven examples of Riesling and Chardonnay, alongside alternative varieties including Fiano and Pinot Blanc. Classic Cabernet and Shiraz are made too.
Wine Tasting
Enjoy a seasonal range of wines for tasting at all times alongside a selection of cellar door exclusives. An enomatic machine holds a curated range of rare back vintage wines which can be enjoyed as educational (and highly enjoyable) flights. Private tastings in the board room or barrel room can be booked in advance for groups. Antipasti and dinners are available by special arrangement.
If you want a good laugh, ask Larry about the dog in the bedroom incident. It all happened to a mate of his apparently!!
Halliday Rating
5 Red Stars

You've cleaned out your wardrobe numerous times, read that leaning tower of books on your bedside table and gotten through...
Read More