No Cellar Door Facilities Wineries in Manjimup Area
Discover what's going on in arts, events & culture
Discover what's going on in arts, events & culture.
Check out travel guides for regional WA
Check out travel guides for regional Western Australia.
Explore winery guides for Perth and regional WA
Check out winery guides for Perth and regional WA.
Wineries in Manjimup Area
categories=99998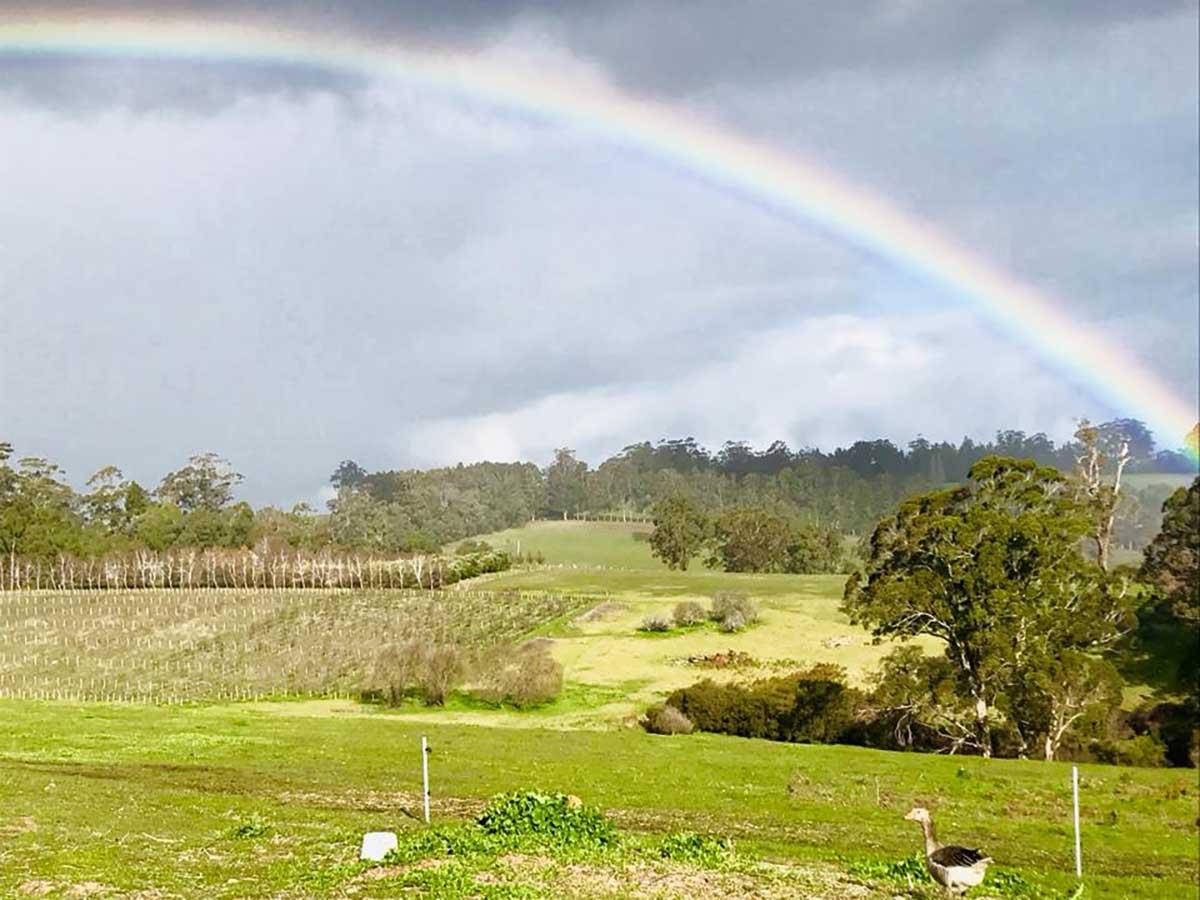 A boutique vineyard nestled within Manjimup producing award-winning Rose, Syrah and Chardonnay wines.
Open Days/times:No Cellar Door
Wine Variety:Chardonnay,Rose,Syrah
Wine Region:Southern Forests
Details
Brands:Chateau June-Jerome
Established:2015
Winemaker:Clinton Nicholls
Facilities:No Cellar Door
Size & Year:Established 2011 - 2019
Description
Owners Clinton Robertson and Melissa Nicholls purchased the 25-year-old property in 2015 and have dedicated the recent years to rehabilitating and restoring its mature vines. Land is farmed with minimal impact using biological practices, allowing nature and vine to work together in harmony.
Chateau June-Jerome is known for making modern and sophisticated Rose, Syrah and Chardonnay which can be purchased online.
This 5 Star Halliday Winery draws on over 100 years of viticulture ancestry from Macedonia to make memorable wines from a third-generation family farm, set beside Manjimup's towering Karri forests.
Wine Region:Southern Forests
Wine Variety:Cabernet Sauvignon,Chardonnay,Pinot Noir,Sauvignon Blanc,Shiraz
Open Days/times:No Cellar Door
Details
Size & Year:Small (5,000-49,999 cases),Established 1951 - 2000
Established:1996
Cases Produced:12 000
Vineyards:36.8 Hectares
Winemaker:Coby Ladwig, Michael Ng
Facilities:No Cellar Door
Description
Manjimup has been home to the Macedonian-born Peos family for more than 80 years. They were attracted to the land by its rich soils and ideal crop-growing weather and their farm has grown everything from dairy cattle to beef, mixed horticulture, potatoes cauliflowers and beans.
Brothers Vic, John, Kon and Chris planted vines to establish Peos Estate in 1996 as a legacy to their late father Jim and have had great success with their memorable, world-class, estate-grown range made from the 90 acre property. The brothers work hard to keep family traditions alive and ensure Peos Estate follows the customs that were passed down by their late father and grandfather.
The Wines
The ranges include Four Aces, Four Kings and Four Jacks and include cool climate examples of Cabernet Sauvignon, Chardonnay, Shiraz, Cabernet Merlot, Pinot Noir, Verdelho and Sauvignon Blanc. Wines can be purchased online or at stockists throughout WA.
Halliday Rating
5 Stars
It's going to be a long Easter trapped inside with your family. No matter how well adjusted your family...
Read More