Graciano Wine Variety Wineries in Lowden
Wineries in Lowden
region=lowden&type=wineries&categories=16999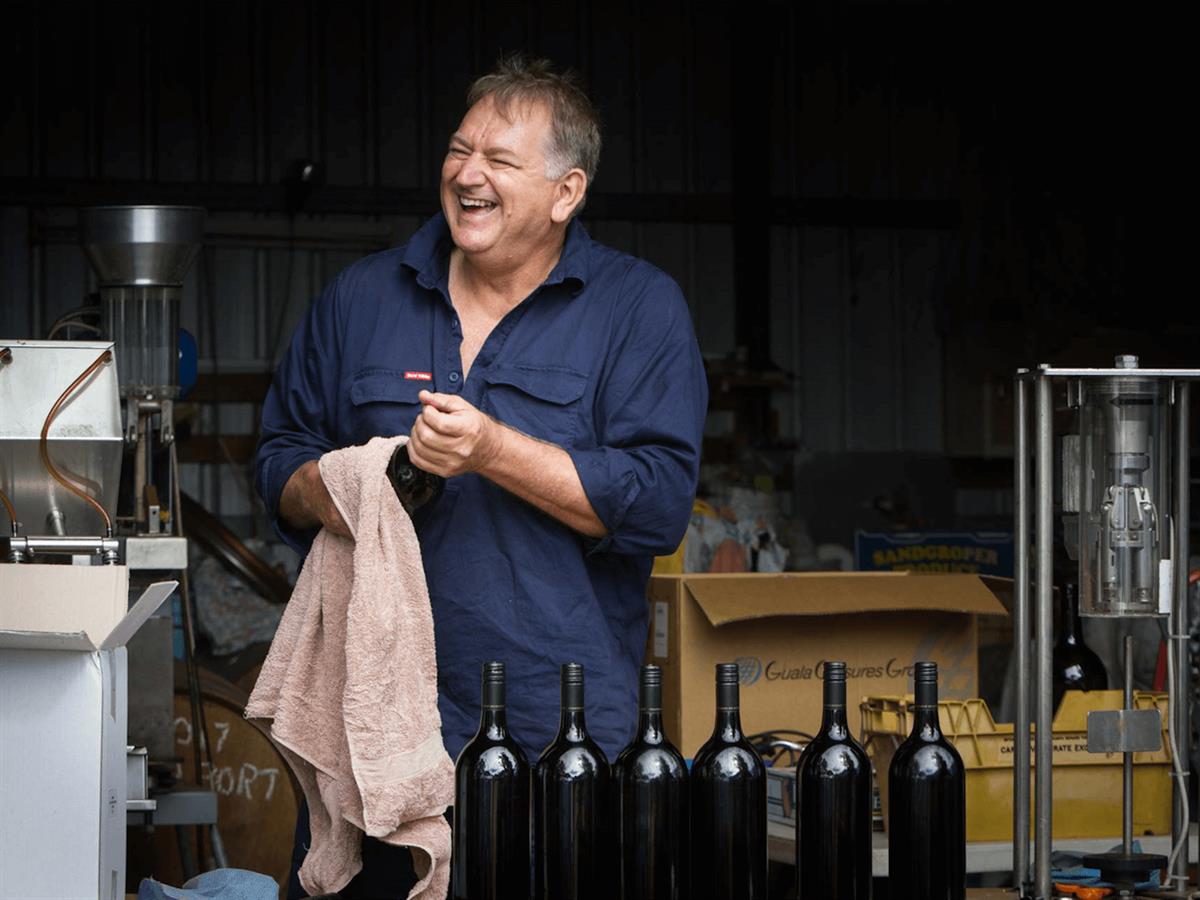 Enjoy exclusive Mediterranean wines at a boutique winery in the Preston Valley of the Geographe Wine Region, with only 1000-1200 cases produced yearly.
Wine Variety:Malbec,Shiraz,Tempranillo,Cabernet Sauvignon,Chardonnay,Graciano,Grenache,Mourvedre,Rosé
Wine Region:Geographe
Open Days/times:No Cellar Door. Appointments please.
Details
Cases Produced:1000-1200
Winemaker:Michael Edwards
Facilities:Appointment Only
Size & Year:Established 1951 - 2000,Boutique (1,000-4,999 cases)
Geographe:Ferguson Valley
Established:1999
Brands:bakkheia
Vineyards:3 hectares
Description
Established in 1999, with the first vintage in 2006, Ilonka and Michael tend the land and organically grow grapes and wine. They are passionate about sustainable living and pursuing excellence in wine making.
Small quantities and small batch winemaking is the focus of Bakheia Wines, with only 1000-1200 cases bottled each year. The wines are only available to the exclusive mailing list, limited to 400 to retain exclusivity and build mutual loyalty. Tastings of the wine is available at the vineyard by appointment only.
The wine making approach taken is minimalist with reds not fined or filtered before bottling allowing the natural settling of wine over time. Wines on offer include Grenache, Mourvedre, Graciano, Tempranillo, Shiraz, Malbec and Cabernet Sauvignon and sourced from the neighbors is Chardonnay, and Sauvignon Blanc to make Fume Blanc.
Pricing of the wines is rather unique, determined directly by mailing list members who sit down, taste and talk about the quality of the wine. Bakheia Wines pride themselves on keeping honest and ego free as reflected in the philosophical label "Aequitas".