Art Galleries & Museums in Hyden
Discover what's going on in arts, events & culture
Discover what's going on in arts, events & culture.
Check out travel guides for regional WA
Check out travel guides for regional Western Australia.
Explore winery guides for Perth and regional WA
Check out winery guides for Perth and regional WA.
Galleries in Hyden
scroll=y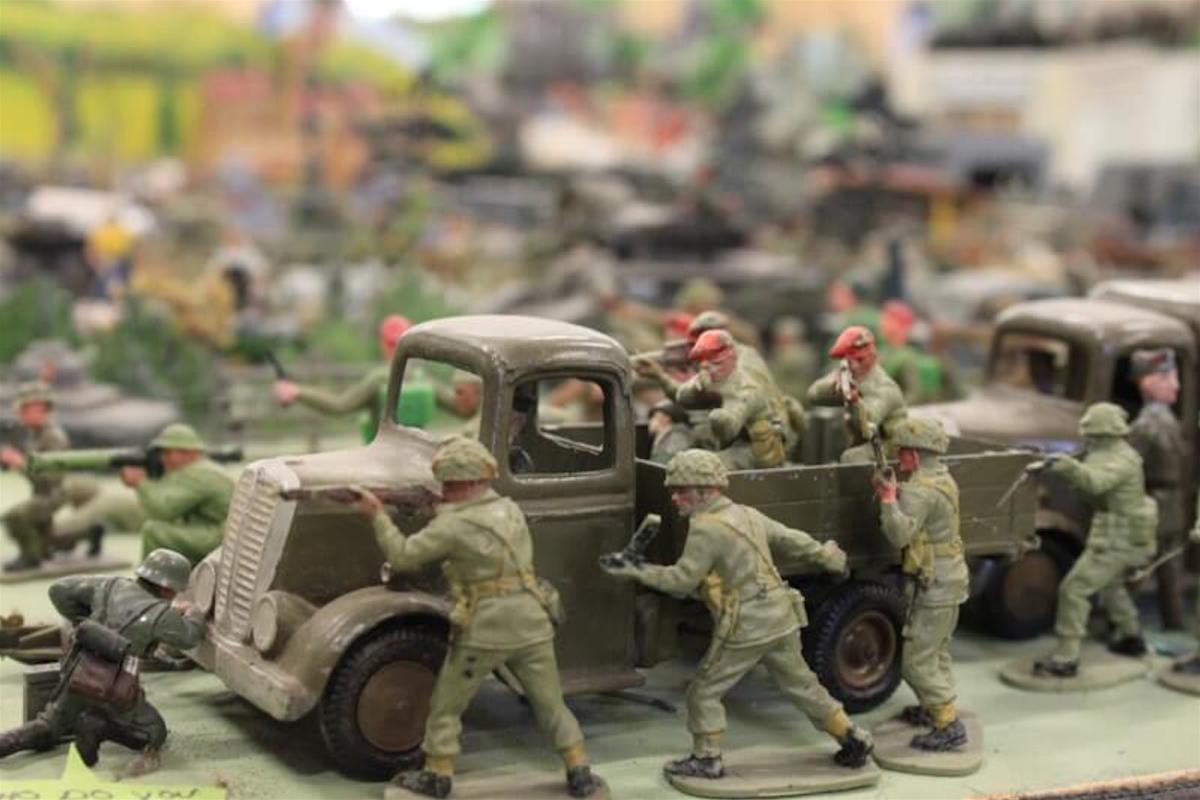 This amazing collection of over 10,000 handmade pieces are displayed in stills of great wars. See soldiers at war in jungles, deserts and the six metre long display of the 1953 Coronation of the Queen
Open Days/times:Daily 9:00am to 5:00pm
Galleries:Sculpture
Details
Open Days:Friday,Saturday,Sunday,Monday,Tuesday,Wednesday,Thursday
Description
The toy solider collection was previously owned by Alex Smith who amassed the 10,000 toy soldiers over 60 years in displays depicting battles fought over hundreds of years. Also on display is a ball dress which was worn to the ball the night before the Battle of Waterloo.
There is also a section devoted to the Rabbit Proof Fence, showing its history in photographs and also telling the story of Norm Froome, who worked on the fence construction.
The Lace Place Museum was built in 1990 to house the Blackburn Collection.
Open Days/times:9am - 5pm daily
Museums:Local History
Details
Open Days:Monday,Tuesday,Wednesday,Thursday,Friday,Saturday,Sunday
Description
Mrs Margaret Blackburn OAM JP of Perth (1920 -1990) had a keen interest in history and lace. To her own inherited family collection, she added pieces from Australia and overseas and was able to incorporate several smaller collections. Her Order of Australia Medal was awarded for service to Commercial Education.
The Blackburn Collection, offered as a bequest to the Western Australian Museum, was later purchased by the Mouritz family in Hyden. The Lace Place was officially opened on June 29, 1993 by his Excellency the Governor General of Western Australia, Sir Francis Burt.
The cabinets designed by Mrs Blackburn and Russel Mouritz are made from Western Australian Jarrah by Mr Haddad from Hadded Fine Furniture. Information folios are provided.
The original collection is complimented by antique gowns and wedding dresses from the Valerie Mouritz Collection. Additions by gift and purchase are frequently made to both collections.
The display was arranged by lace maker / curator Olwyn Scott, Valerie Mouritz and Sheenagh Collins.
Olwyn Scott
Olwyn Scott has won many local, national and international awards for lace making. Most recently, she won a Gold award at the International Lace Biennial (held in Sansepolcro, Italy) for a 11 piece panel, depicting the emancipation of women. This took her 6 months to research.
Pieces of Interest
Batavia Lace -Fragments from the Dutch Ship "Batavia" wrecked in 1629 on the Abrolhos Islands near Geraldton.
Geraldine - The Gold Lace Bikini was bought by the Lace Group of The Embroidered Guild of WA for an exhibition to display a gold lace bikini. Her handbag is made from a bra, decorated with knotted lace by Erica Eayrs.
Opening Times
9am - 5pm daily
Entry through the Wildflower Shoppe
Cost
$5 entry - Gold Pass is available
It may be winter here in WA but that doesn't mean you have to spend the next few months in...
Read More