Wheelchair Access Facilities Wineries in Herne Hill
Wineries in Herne Hill
region=herne-hill&type=wineries&categories=97027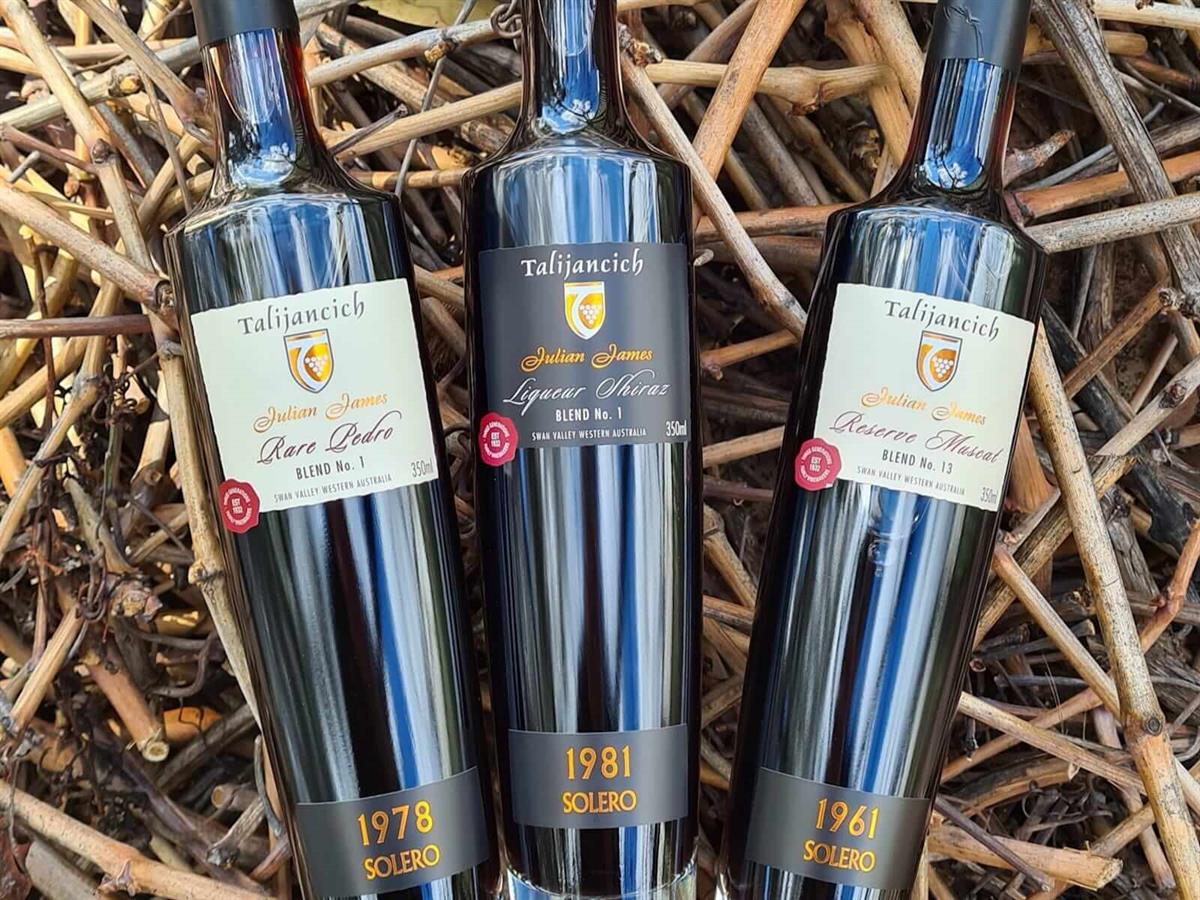 Discover some of Australia's finest, internationally-awarded fortified wines and liquors at the homely cellar door of this three-generation winemaking family.
Wine Variety:Graciano,Tawny,Rosé,Semillon,Shiraz,Verdelho,Dessert,Fortified,Muscat,Ruby
Wine Region:Swan District
Open Days/times:Cellar door: Everyday except Tue 10:30am to 4:30pm. Open public holidays.
Details
Cellar Door Open:Friday,Saturday,Sunday,Monday,Wednesday,Thursday,Holidays
Facilities:Cellar Door,Wheelchair Access
Established:1932
Winemaker:James and Hilda Talijancich
Size & Year:Established 1901 - 1950,Boutique (1,000-4,999 cases)
Wheelchair Access:Ramps and walkways link the car park and facilities. Wheelchair accessible bathrooms.
Description
Croatian-born Jim Talijancich and his wife Ljucibica purchased this Swan Valley property in 1932 and began making fortified wine from Muscat and Shiraz. Times were tough in those early years and were made tougher upon Jim's passing, when son Peter was just 13 years old. Peter ceased schooling immediately to work with his mother on the vineyard, the horse and plough becoming one of his new regular tasks. Peter led all operations and winemaking for over 50 years until he passed Talijancich onto son his James and wife Hilda in 1998.
The Wines
Talijancich has a long-term reputation as a fortified wine specialist. Their range includes a 30 Year Old Rare Tawny, Muscat and Pedro Ximenes Liqueur. There is also a selection of still red and white wines including a beautiful Verdelho and an old-vine Shiraz. The vineyard follows bio-dynamic, organic principles.
Wine Tasting
The cellar door is located in their converted winery homestead, offering a relaxed setting with lovely views. It is open from 10.30am to 4.30pm all days, except Tuesday.
Halliday Rating
4 Black Stars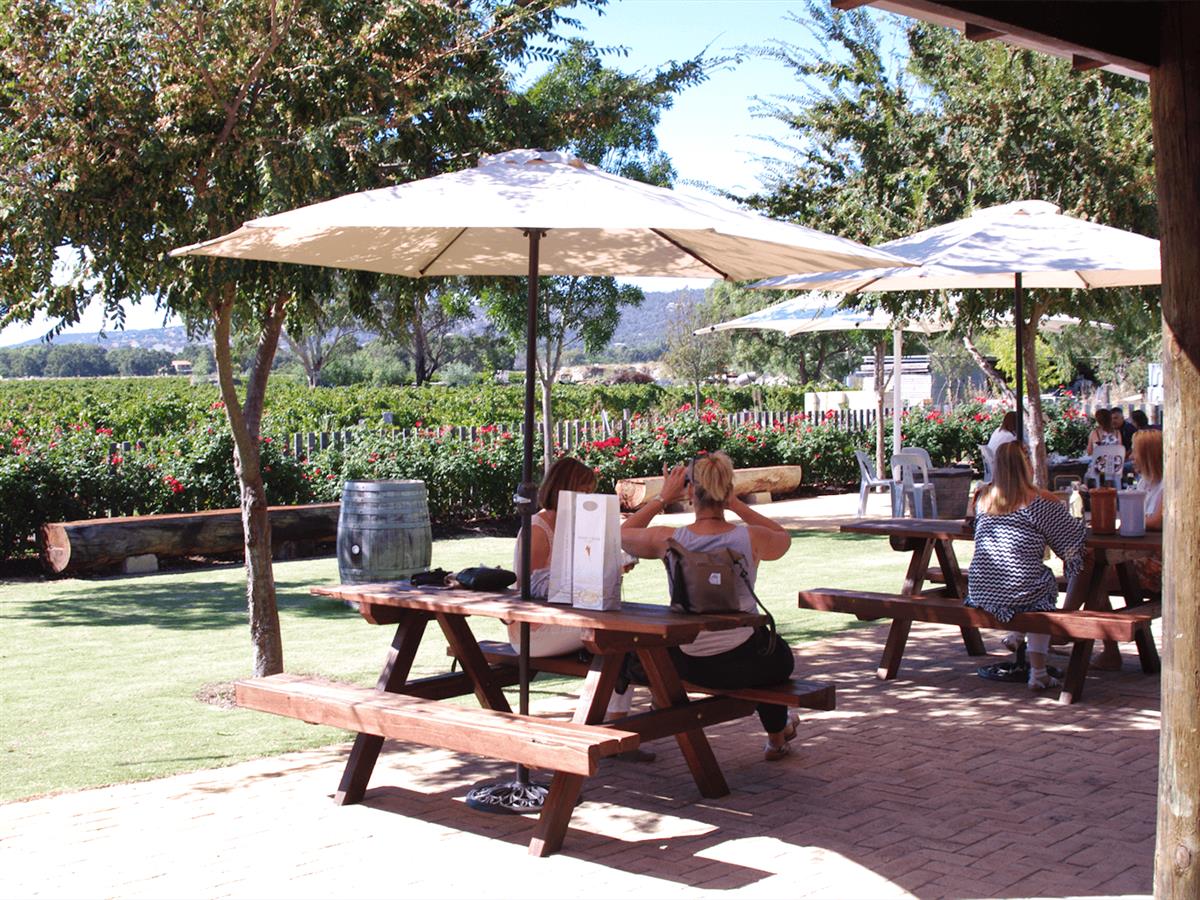 Windy Creek Estate is a family owned and operated winery located in the Swan Valley in the shadows of the Darling Range. The best kept secret in wine.
Open Days/times:11am to 5pm, Tuesday to Sunday and most Monday public holidays.
Wine Variety:Chardonnay,Shiraz,Fortified,Rosé,Cabernet Merlot,Chenin Blanc,Classic Dry White,Grenache,Pinot Gris,Ruby,Sauvignon Blanc,Semillon,Verdelho,Vermentino,Cabernet Sauvignon
Wine Region:Swan District
Details
Brands:Windy Creek Estate
Established:1937
Wheelchair Access:Yes. Fully accessible parking, cellar door, gardens and toilet facilities
Size & Year:Established 1901 - 1950
Cellar Door Open:Tuesday,Wednesday,Thursday,Friday,Saturday,Sunday,Holidays
Facilities:Wheelchair Access,Cellar Door,Dogs Welcome,Light Food,Picnic Facilities
Winemaker:Tony Cobanov
Description
The History
Windy Creek Estate, formally Cobanov Wines, was first established in 1937 by Ante Cobanov.
He had left Croatia in 1924 and spent 13 years cutting sleepers in the south-west to enable him to put a deposit on this Swan Valley property that he purchased in 1937.
They grew grapes for dried fruit production but made a small amount of wine for the Perth immigrant community.
The family has continued to produce wines for more than 80 years and we have been selling fruit to other wineries for approximately 40 years.
The Windy Creek Estate label was first released in 1980.
Tony Cobanov, the current winemaker, entered the industry as a third generation winemaker and is very passionate about the Swan Valley and its lifestyle.
He has 3 sons Joshua, Callum and Rohan so it is a distinct possibility that this will become a 4th generation business.
The Wines
The winery employs modern and traditional wine making techniques producing white styles that are crisp and friendly showing big tropical fruit and finishing with a nice mouth feel.
The reds are full bodied and have an earthy, savoury aroma with full fruit and well-balanced tannin.
Their fortified wines are old, rich and luscious with good oak.
The Cellar Door
Windy Creek has recently upgraded its Cellar Door and now has ample lawn areas that are perfect for a lazy afternoon with friends and family
with the Darling Range and vineyard as a backdrop.
Opening times
Open 11am to 5pm - Tuesday - Sunday and most Monday public holidays
We've been blessed with some balmy summer evenings over the last few weeks, which means it's the perfect time to...
Read More