Light Food Facilities Wineries in Henley Brook
Discover what's going on in arts, events & culture
Discover what's going on in arts, events & culture.
Check out travel guides for regional WA
Check out travel guides for regional Western Australia.
Explore winery guides for Perth and regional WA
Check out winery guides for Perth and regional WA.
Wineries in Henley Brook
categories=125829
Rustic-chic meets nature at this picturesque vineyard where you taste Swan Valley wine and have a picnic, coffee or host an event under the stunning Eucalyptus and Jacaranda trees.
Open Days/times:Fri 12pm - 5pm and Sat & Sun 10am - 5pm
Wine Region:Swan District
Wine Variety:Cabernet Shiraz,Sauvignon Blanc
Details
Vineyards:15 acres
Wheelchair Access:Yes
Facilities:Cellar Door,Functions,Wheelchair Access,Picnic Facilities,Light Food
Cellar Door Open:Friday,Saturday,Sunday,Holidays
Description
Best known and loved as a wedding and events venue, this rustic 1920s winery and vineyard is located on the banks of the Swan River. The ethos of Albion on Swan involves simple, back-to-nature quality with minimum environmental impact. Sauvignon Blanc and Cabernet Shiraz are made.
Cellar Door
Sit awhile under the cellar door's neighbouring eucalyptus trees and enjoy exceptional wines crafted from vines, nurtured in the organic tilled soils of the Swan Valley. Bring your own picnic or simply stop by for a coffee - open Friday 12pm - 5pm and weekends 10am - 5pm.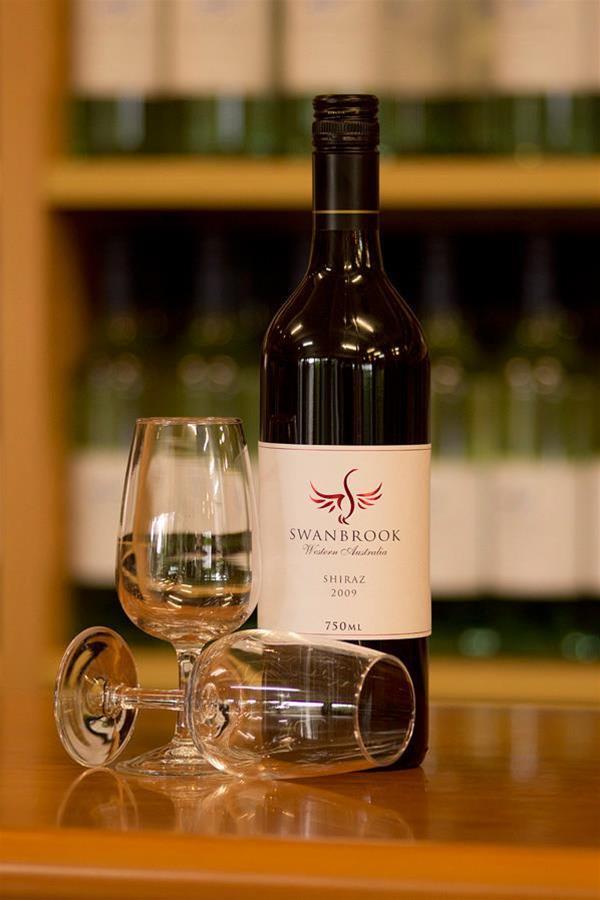 Visit one of the Swan Valley's best-kept secrets at this ambient winery producing premium wines alongside delicious wine-inspired burgers, Australian cafe favourites and seasonal pop-up music events.
Open Days/times:Sat & Sun 10:00am – 5:00pm
Wine Region:Swan District
Wine Variety:Cabernet Sauvignon,Chardonnay,Merlot,Muscat,Shiraz,Verdelho,Cabernet Merlot
Details
Brands:Swanbrook Winery
Established:2012
Facilities:Cellar Door,Light Food,Restaurant
Size & Year:Established 2011 - 2019
Cellar Door Open:Saturday,Sunday
Lunch Open:Saturday,Sunday
Description
The winery's owners have extensive experience in the winemaking business, having worked in the industry for over 20 years (originally at Evans & Tate Winery). A boutique winery, Swanbrook produce wine for both the everyday consumer and the experienced wine connoisseur.
The Wines
Swanbrook varieties include Chardonnay, Classic White, Verdelho, Chenin Blanc, Merlot, Cabernet Sauvignon, Classic Red, Shiraz, Liqueur Port and Muscat. All wines can be tasted at the estate's cellar door, open weekends from 10am - 5pm.
The Food
Aside from the range of local wines produced, Swanbrook also offer delectable dishes consisting of a signature range of Shiraz beef burgers, Verdelho chicken burger and a Swan Brook Platter. The wine-infused sorbet and liqueur Muscat are also a must try!
In response to a shut-down of much of the world's hospitality sector, celebrity chefs from around the globe, such as...
Read More