Cabernet Merlot Wine Variety Wineries in Henley Brook
Discover what's going on in arts, events & culture
Discover what's going on in arts, events & culture.
Check out travel guides for regional WA
Check out travel guides for regional Western Australia.
Explore winery guides for Perth and regional WA
Check out winery guides for Perth and regional WA.
Wineries in Henley Brook
categories=10039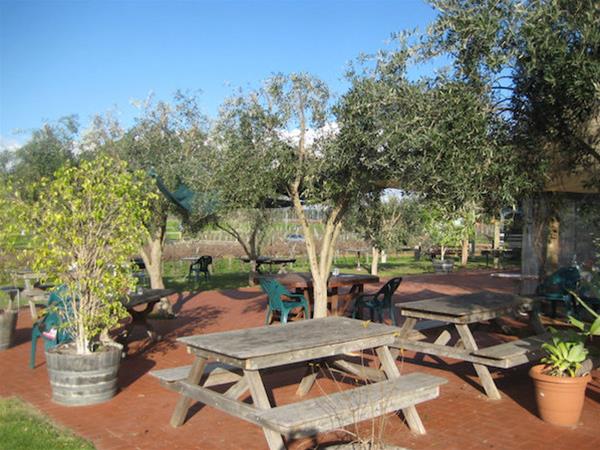 A delightful, multi-generational family winery making classic Swan Valley wines, also famous for its farm-fresh vineyard breakfasts, gourmet burger nights and good, old-fashioned hospitality.
Open Days/times:10am - 4pm Mon - Fri, 9am - 5pm Sat & Sun.
Wine Variety:Cabernet Merlot,Chardonnay,Muscat,Semillon,Shiraz
Wine Region:Swan District
Details
Winemaker:Alfred Edgecombe
Facilities:Cellar Door,Restaurant
Cellar Door Open:Monday,Tuesday,Wednesday,Thursday,Friday,Saturday,Sunday
Breakfast Open:Friday,Saturday,Sunday,Monday,Tuesday,Wednesday,Thursday
Lunch Open:Monday,Tuesday,Wednesday,Thursday,Friday,Saturday,Sunday
Dinner Open:Friday
Description
Purchased in 1925 by brothers Don and Frank Edgecombe who immigrated from the UK, this family-owned and operated business does things the old-fashioned way, serving fresh produce and fine table wines at their rustic cellar door and cafe restaurant with warm hospitality.
The Wine
Sparkling through to table wines, dessert wines and fortified wines are made, embodying the Swan Valley's style of zesty, fruit-driven whites and warm, spicy reds. Varieties include Chenin Blanc, Semillon, Muscat, old-vine Shiraz and Muscadelle.
Cellar Door
Edgecombe Brothers Winery's rustic cellar door is ably managed by Alfred Edgecombe, who welcomes all for a chat and a wine tasting, open daily.
The Food
The family-friendly café is open for breakfast and lunch, and particularly famous for its weekend brunch, made with scrumptious farm-fresh produce served with a relaxed winery atmosphere on the lawn or under the pergolas overlooking the vineyards. Open Monday to Thursday 10am - 4pm, Friday 10am - 5pm and weekends 9am - 5pm. Weekend bookings recommended.
Unique Highlights
Visit the family-friendly Friday night burger kitchen, serving gourmet, homemade burgers and popular kids foods throughout the year. Open Friday nights 5 - 9pm.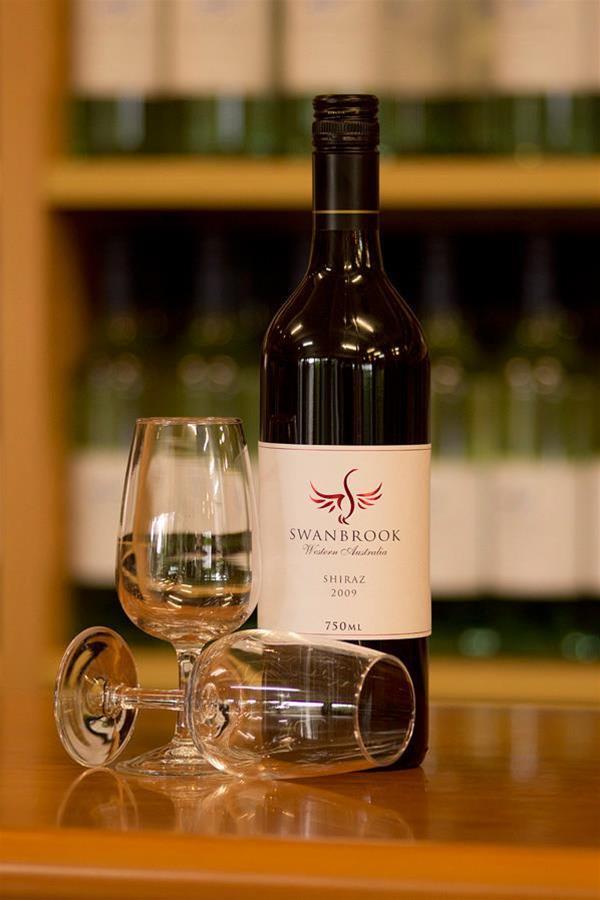 Visit one of the Swan Valley's best-kept secrets at this ambient winery producing premium wines alongside delicious wine-inspired burgers, Australian cafe favourites and seasonal pop-up music events.
Wine Variety:Cabernet Merlot,Verdelho,Cabernet Sauvignon,Chardonnay,Merlot,Muscat,Shiraz
Wine Region:Swan District
Open Days/times:Sat & Sun 10:00am – 5:00pm
Details
Lunch Open:Saturday,Sunday
Size & Year:Established 2011 - 2019
Cellar Door Open:Saturday,Sunday
Facilities:Light Food,Restaurant,Cellar Door
Brands:Swanbrook Winery
Established:2012
Description
The winery's owners have extensive experience in the winemaking business, having worked in the industry for over 20 years (originally at Evans & Tate Winery). A boutique winery, Swanbrook produce wine for both the everyday consumer and the experienced wine connoisseur.
The Wines
Swanbrook varieties include Chardonnay, Classic White, Verdelho, Chenin Blanc, Merlot, Cabernet Sauvignon, Classic Red, Shiraz, Liqueur Port and Muscat. All wines can be tasted at the estate's cellar door, open weekends from 10am - 5pm.
The Food
Aside from the range of local wines produced, Swanbrook also offer delectable dishes consisting of a signature range of Shiraz beef burgers, Verdelho chicken burger and a Swan Brook Platter. The wine-infused sorbet and liqueur Muscat are also a must try!
​ Experience a country charm across the character townships of the vibrant Perth Hills. Armadale Nestled in Perth's south-eastern suburbs...
Read More