Chardonnay Wine Variety Wineries in Harvey
Wineries in Harvey
region=harvey&type=wineries&categories=10044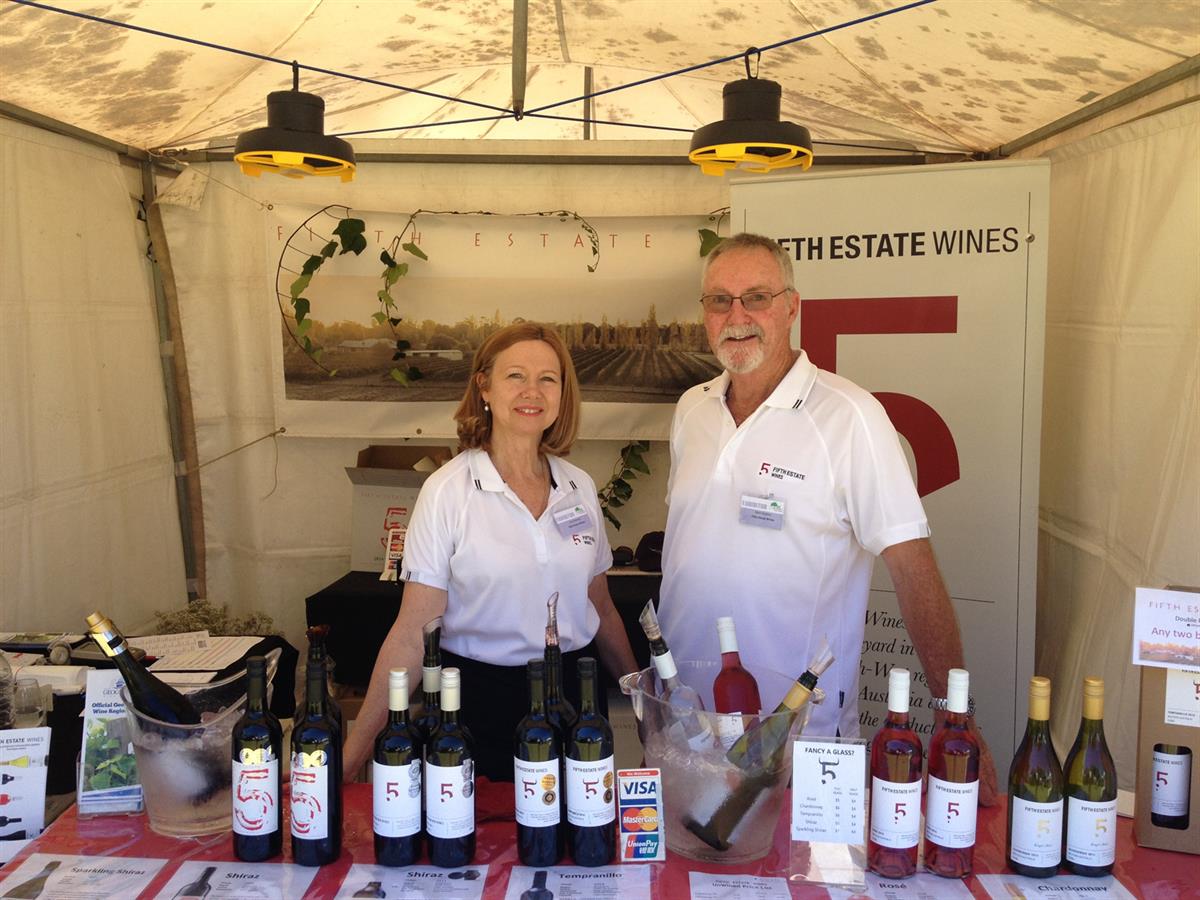 A passionate, family-owned winery crafting small-batch Rose, Chardonnay, Tempranillo and Shiraz from their vineyard in Harvey, part of WA's Geographe Region.
Open Days/times:No Cellar Door
Wine Region:Geographe
Wine Variety:Sparkling,Chardonnay,Shiraz,Tempranillo
Details
Brands:Fifth Estate Wines
Cases Produced:Less than 999
Established:1999
Geographe:Harvey
Vineyards:2.2 hectares
Winemaker:Peter Stanlake
Facilities:No Cellar Door
Size & Year:Micro (1-999 cases),Established 1951 - 2000
Description
Owned and operated by Julie and Mark Moloney, the Fifth Estate vineyard was established in 1999 and is dedicated to the production of premium Geographe wines. Winemaker Peter Stanlake has been crafting small-batch wines within the Geographe region for over 20 years, and his personal attention to detail during every step of grape and wine production has seen the estate go from strength to strength.
Varieties include Chardonnay, Rose, Shiraz, Sparkling Shiraz and Tempranillo.
The winery is open by appointment only.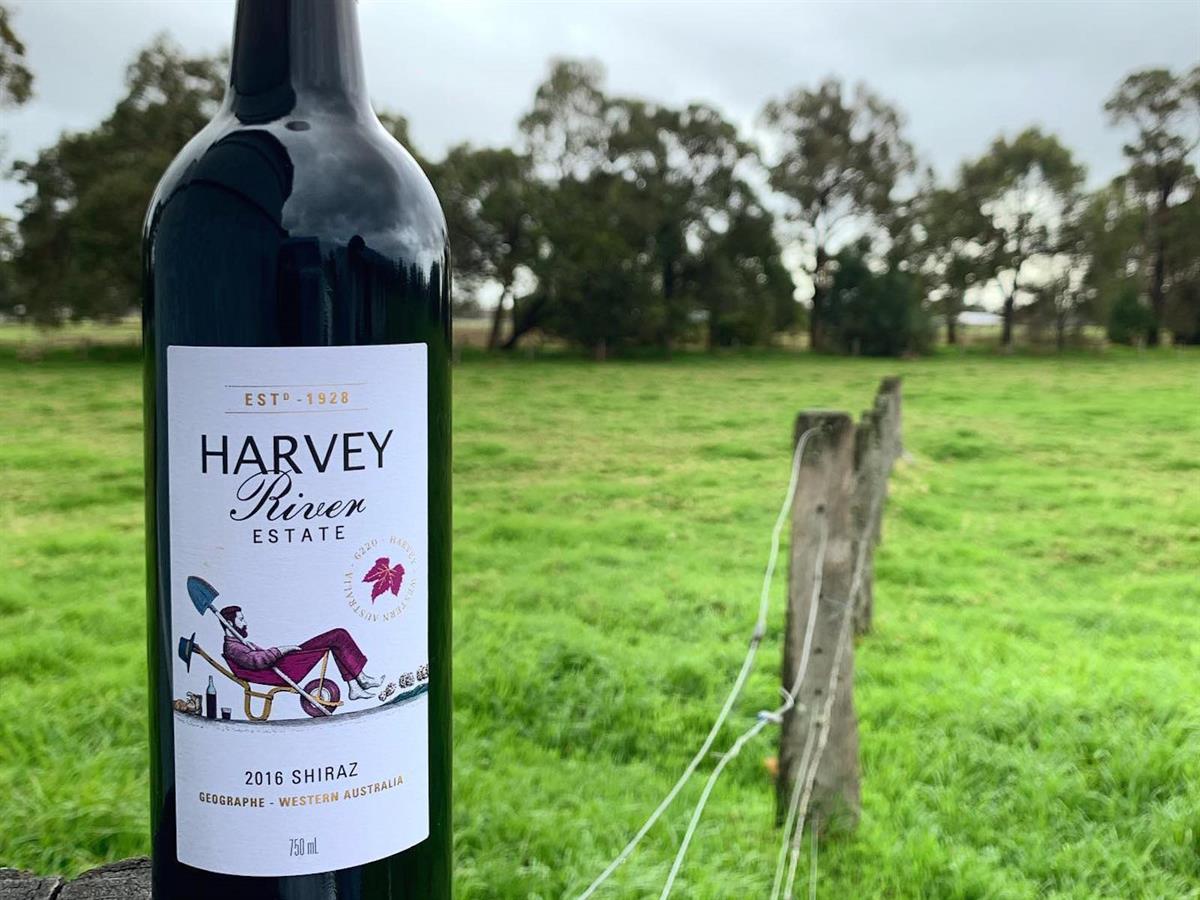 Harvey River Estate is set on the banks of the Harvey River and is also home to the iconic "Big Orange". The cellar door is open daily for wine tastings and sales from 10am to 4pm.
Wine Variety:Cabernet Sauvignon,Chardonnay,Rosé,Merlot,Sauvignon Blanc,Semillon,Shiraz,Cabernet,Cabernet Merlot,Cabernet Shiraz,Muscat,Pinot Noir,Tawny,Sauvignon Blanc Semillon,Shiraz Cabernet
Open Days/times:7 days 10am to 4pm
Wine Region:Geographe
Details
Cellar Door Open:Monday,Tuesday,Wednesday,Thursday,Friday,Saturday,Sunday
Facilities:Cellar Door,Wheelchair Access
Established:1999
Vineyards:18.5 hectares
Winemaker:Stuart Pierce
Size & Year:Established 1951 - 2000,Small (5,000-49,999 cases)
Cases Produced:20,000
Geographe:Harvey
Wheelchair Access:Yes
Description
Harvey River Estate is a family owned winery located in the acclaimed Geographe wine region of south-west Western Australia.
The family have a long and significant history in the south-west's agricultural industry with the original farm dating back to the early 1900s when the current owner's father emigrated from Italy and planted citrus a large citrus orchard. Over the following years the farm grew and the business diversified to also include sheep and cattle. Of course, like many of Italian migrants, the family made their own wines.
From humble beginnings, the second generation evolved the winery business from vineyards into wine production under the Harvey River Estate label in 1999. The first commercial vintage was produced in 2000 and the business went on to be awarded the Jimmy Watson award for its 2009 Joseph River Cabernet.
In 2015 a new cellar door, warehouse and administration building was built on the banks of the Harvey River, being only 50m from the original cellar door which allowed access to the now famous 'Big Orange' on Third Street to be retained.
The Harvey River Estate vineyards are just 800m away on Fifth Street, with almost 50 acres under vine planted to Chardonnay, Shiraz and Cabernet Sauvignon.
The Harvey River Estate cellar door is open daily from 10am - 4pm.