Sparkling Wine Variety Wineries in Harvey Area
Discover what's going on in arts, events & culture
Discover what's going on in arts, events & culture.
Check out travel guides for regional WA
Check out travel guides for regional Western Australia.
Explore winery guides for Perth and regional WA
Check out winery guides for Perth and regional WA.
Wineries in Harvey Area
categories=10082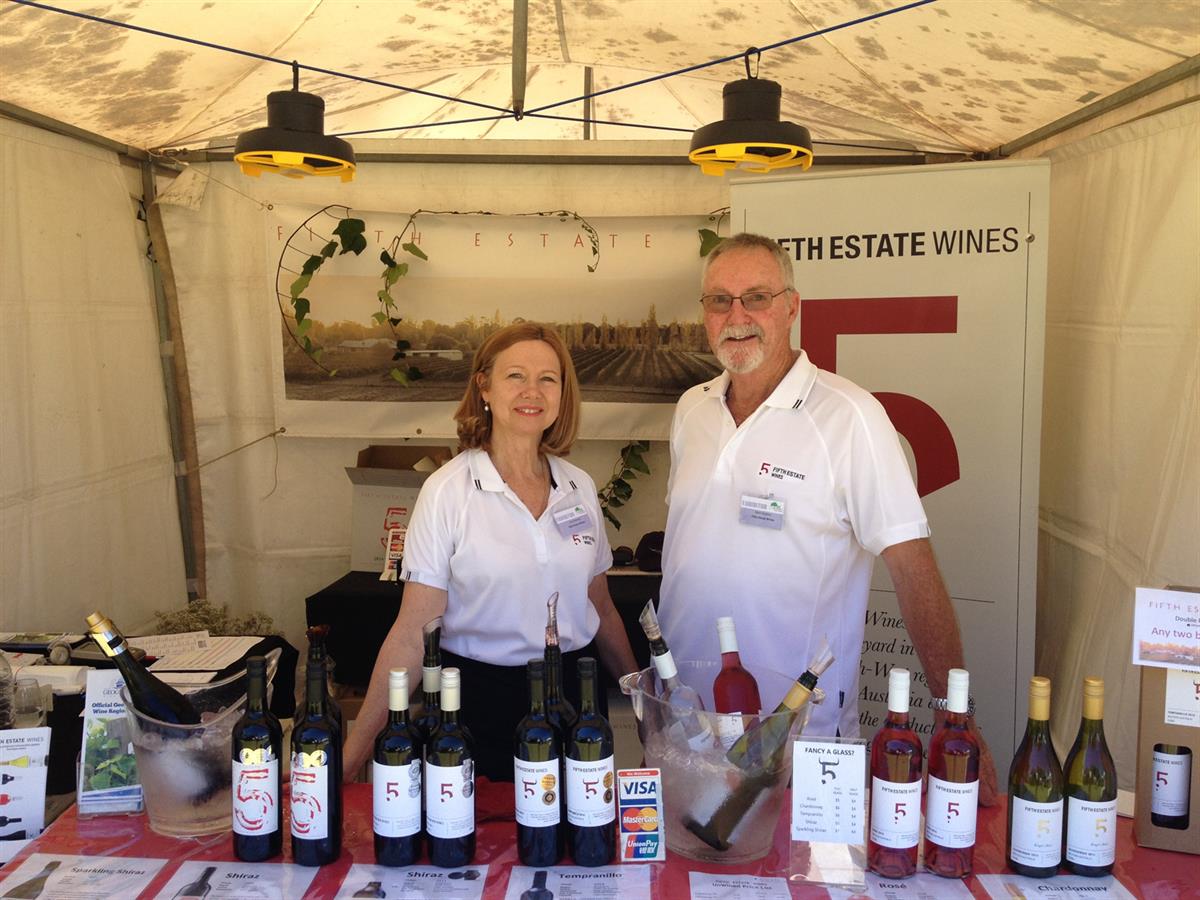 A passionate, family-owned winery crafting small-batch Rose, Chardonnay, Tempranillo and Shiraz from their vineyard in Harvey, part of WA's Geographe Region.
Wine Region:Geographe
Wine Variety:Sparkling,Chardonnay,Shiraz,Tempranillo
Open Days/times:No Cellar Door
Details
Size & Year:Micro (1-999 cases),Established 1951 - 2000
Geographe:Harvey
Winemaker:Peter Stanlake
Facilities:No Cellar Door
Brands:Fifth Estate Wines
Cases Produced:Less than 999
Established:1999
Vineyards:2.2 hectares
Description
Owned and operated by Julie and Mark Moloney, the Fifth Estate vineyard was established in 1999 and is dedicated to the production of premium Geographe wines. Winemaker Peter Stanlake has been crafting small-batch wines within the Geographe region for over 20 years, and his personal attention to detail during every step of grape and wine production has seen the estate go from strength to strength.
Varieties include Chardonnay, Rose, Shiraz, Sparkling Shiraz and Tempranillo.
The winery is open by appointment only.
Enjoy a slice of farming history and the flagship sparkling Shiraz at the Moojelup farm vineyard located 8km north of Harvey at the foothills of the Darling Scarp.
Wine Variety:Vermentino,Cabernet Sauvignon,Semillon,Shiraz,Sparkling
Wine Region:Geographe
Open Days/times:Appointment Only
Details
Size & Year:Micro (1-999 cases),Established 1951 - 2000
Facilities:Appointment Only,Cellar Door
Vineyards:3.5 hectares
Winemaker:Peter Stanlake
Cellar Door Open:Monday,Tuesday,Wednesday,Thursday,Friday,Saturday,Sunday
Cases Produced:500
Established:1997
Geographe:Harvey
Description
Moojelup Farm takes its name from the Nyoongar word Mooja, the Aboriginal name for the famous Western Australian Christmas tree.
Established by John Thompson Logue in the 1880's, the property was originally used for beef cattle, sheep and dairy farming. In the 1990's, owners Stephanie and Simon Holthouse developed a boutique winery with the first vintage released in 2000.
Traditional winemaking methods include handpicked fruit, open fermentation and basket pressing. The winery is particularly suited to Shiraz, Cabernet Sauvignon, Semillion and Vermentino. Take the opportunity to indulge in the superb Sparkling Shiraz; not to mention our classic Cabernet, Shiraz and Semillon.
The Cellar door is open by appointment.

You've cleaned out your wardrobe numerous times, read that leaning tower of books on your bedside table and gotten through...
Read More