Accommodation in Halls Creek
Discover what's going on in arts, events & culture
Discover what's going on in arts, events & culture.
Check out travel guides for regional WA
Check out travel guides for regional Western Australia.
Explore winery guides for Perth and regional WA
Check out winery guides for Perth and regional WA.
Accommodation in Halls Creek
scroll=y
Set amidst beautifully landscaped gardens with unique water features, the Halls Creek Motel offers 30 comfortable, newly decorated rooms with modern facilities. Enjoy the warmth of our hospitality and friendly smiles. We will make your stay as comfortable and enjoyable as possible.
Details
Type:Motel,1 - 3 Stars
Price Range:$50-$100
Capacity:51 - 100
Facilities:Bar,Pool,Restaurant,Room Spa
Description
After a long day on the road in the Kimberley the Halls Creek Motel is the ideal place to relax and revitalise. All guest rooms have: private ensuite bathrooms, clock radio, air conditioning, colour TV, refrigerator, tea/coffee making facilities, iron and ironing board and hairdryer. Additional facilities include: restaurant and bar, spa rooms, disabled facilities, parking in front of rooms, guest laundry access, complimentary gas BBQ, free airport transfers, and local tourism information.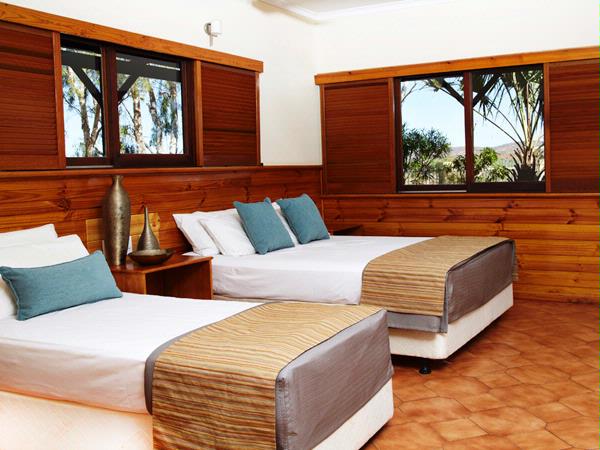 The Kimberley Hotel is conveniently located adjacent to the airport and approximately 500 metres from the town centre. The Kimberley Hotel offers unique stylish accommodation featureing the largest motel units in the Kimberley. Set in delightful gardens, with verandah's and pathways connecting the accommodation buildings to the reception complex.
Details
Facilities:Family Friendly,Gym,Restaurant,Bar
Price Range:$100-$200,$200-$300,$300 - $600
Type:1 - 3 Stars,Apartments,Backpackers/Hostels,Motel,Hotel/Resort
Capacity:51 - 100
Description
Halls Creek is on the Great Northern Highway between Kununurra (360kms to the north) and Fitzroy Crossing (280kms to the west). If you are travelling through the Kimberley between Kununurra and Broome, the Kimberley Hotel should be incorporated into your outback adventure or business trip.
The four star Kimberley Hotel is conveniently located adjacent to the local airport and approximately 500 metres from the town centre. It offers stylish accommodation and boasts the largest motel units in the region so if you like a little breathing space within your accommodation you won't be disappointed.
Set amongst maintained gardens, with wide verandah's and pathways that connect the accommodation building to the reception complex, the Kimberley Hotel is an oasis in an otherwise rugged outback landscape. Features include an attractive colonial style Sports Lounge, Saloon Bar, Cocktail Bar, ala carte restaurant and in-ground pool.
Rooms range from the Standard rooms, featuring a Queen and Single Bed, to the brand new Corporate Rooms, specially designed for the business market. Our deluxe rooms are extremely spacious and the Family Rooms are a combination of two deluxe rooms with an interconnecting door.
An interesting and innovative Kimberley building style of high roofs and wide verandahs is evident as you move into the Kimberley Hotel's spacious interior. Watch for the Brahmin-hide facings and the extensive use of exposed jarrah timbers salvaged from the old Fremantle Woolstores.
The hotel is a comfortable base to explore the surrounding goldfields, Wolf Creek Meteorite Crater or the famous Bungle Bungles (Purnululu National Park). Depending on the time of year you might also like to visit Palm Springs, Sawtooth Gorge and the China Wall.
Halls Creek was once the hub of a gold rush in the late 1800's and is now a quiet country town, although some say the smell of gold fever lingers on. Prospectors still visit and live here and further inland at Old Halls Creek, the original site of the township. It's a great spot to buy a golden souvenir that is literally 'worth its weight in gold'.
Check out the other properties in the Kimberley Accommodation Group:
Moonlight Bay Suites - Broome.
Bayside Holiday Apartments - Broome
Matso's Broome Brewery - Broome
Hotel Kununurra - Kununurra
It may be winter here in WA but that doesn't mean you have to spend the next few months in...
Read More