Business Events in Fremantle Town
Discover what's going on in arts, events & culture
Discover what's going on in arts, events & culture.
Check out travel guides for regional WA
Check out travel guides for regional Western Australia.
Explore winery guides for Perth and regional WA
Check out winery guides for Perth and regional WA.
Business Events in Fremantle
scroll=y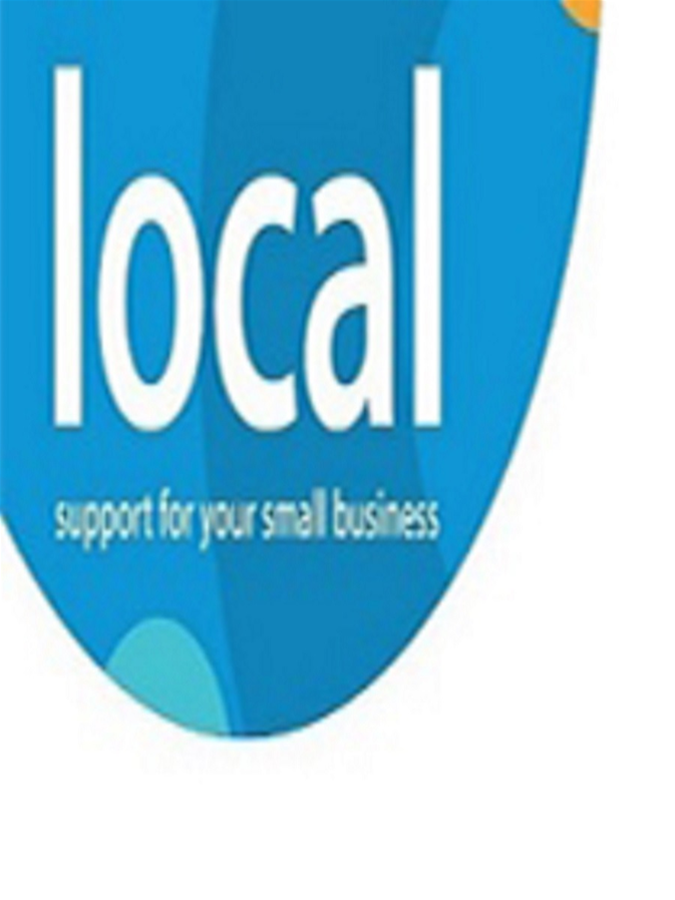 Business Local-FREE Workshop, Time Management, Fremantle
Dates:Oct 17
Time(s):9.30am to 12.00pm
Venue:Fremantle Leisure Centre
Details
Type:Workshops,Talks
Industry:Legal,Finance,Leadership,Agriculture,Arts & Culture,Education,Mining,Tourism,Oil & Gas,Engineering,Human Resources,Environment,Real Estate,Technology,Wine
Hosted By:Belmont Business Enterprise Centre
Description
FREE Workshop For Your Small Business
Time Management
Through this workshop you will develop skills on
• Systems That Create Focus
• The Sifting Process to Resolve Conflicting Priorities
• An insight into the Potency of Outlook
• Critical Elements of Big Rock Planning
Cloverdale
October 17th
Tuesday, 9:30am-12:00pm
@Fremantle Leisure Centre
About the Presenter Angie Spiteri
Angie Spiteri is a highly sought after productivity consultant and business coach who conducts training programs for the government and some of the State's largest [public and private] companies. Angie specialises in personal productivity and optimisation of time to meet conflicting demands. Angie assists businesses in boosting their daily productivity to hit revenue targets using simple but effective techniques and habits.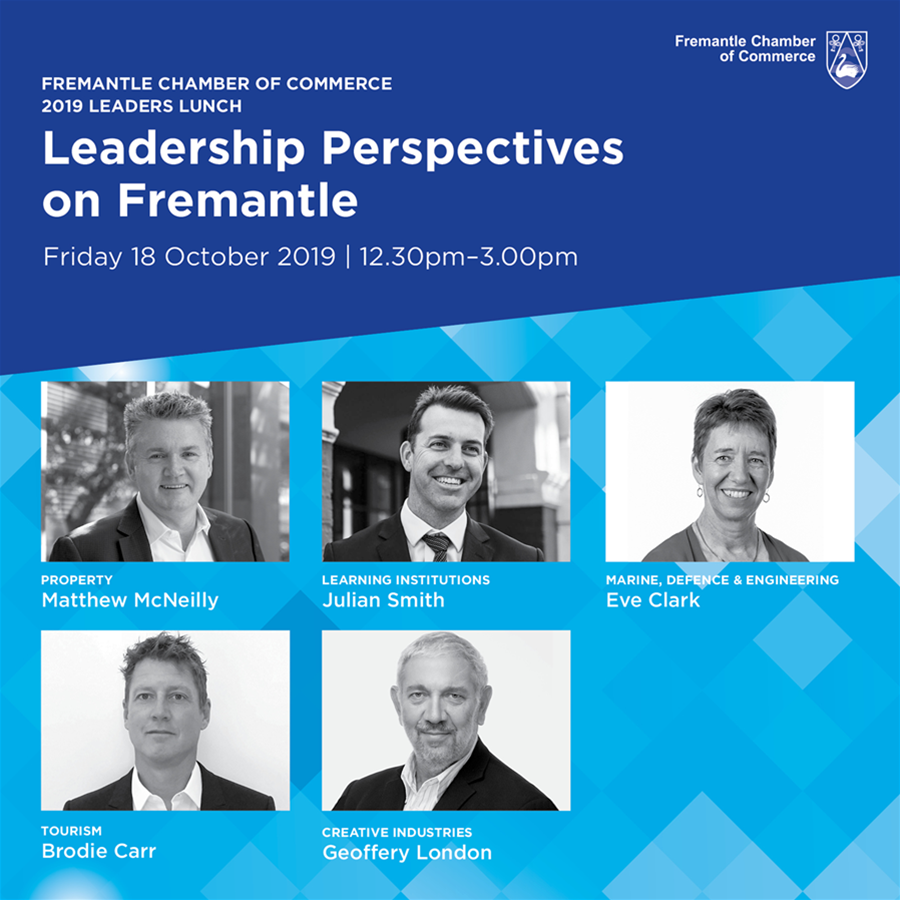 Why do we do business in Fremantle? What is its competitive advantage? Join us for a stimulating conversation over lunch with high profile thought leaders across all sectors of our local economy.
Dates:18 October 2019
Time(s):12.30pm to 3.00pm
Venue:Esplanade Hotel Fremantle - by Rydges, Island Suite, 46-54 Marine Terrace Fremantle, WA 6160, Australia
Details
Type:Lunches
Industry:Leadership
Hosted By:Fremantle Chamber of Commerce
Description
Our esteemed panel includes:
Geoffrey London – Professor of Architecture, UWA
Julian Smith - Pro Vice Chancellor - Strategy & Planning, University of Notre Dame
Brodie Carr – Managing Director, Tourism WA
Matthew McNeilly - Managing Director, Sirona Capital Pty Ltd
Eve Clark - Managing Director, L3 Harris
Tickets are $110 for members / $125 for non-members.
Ticket price includes a chef prepared 2-course lunch and a selection of beers & wines.

Don't miss out on this important, informative and thought provoking discussion about Fremantle's future.
An ensemble musical comedy, The Yeomen of the Guard, is coming to UWA's Dolphin Theatre for a gripping season from...
Read More