Public Art Gallery Galleries Art Galleries & Museums in Fremantle
Discover what's going on in arts, events & culture
Discover what's going on in arts, events & culture.
Check out travel guides for regional WA
Check out travel guides for regional Western Australia.
Explore winery guides for Perth and regional WA
Check out winery guides for Perth and regional WA.
Galleries in Fremantle Region
categories=13209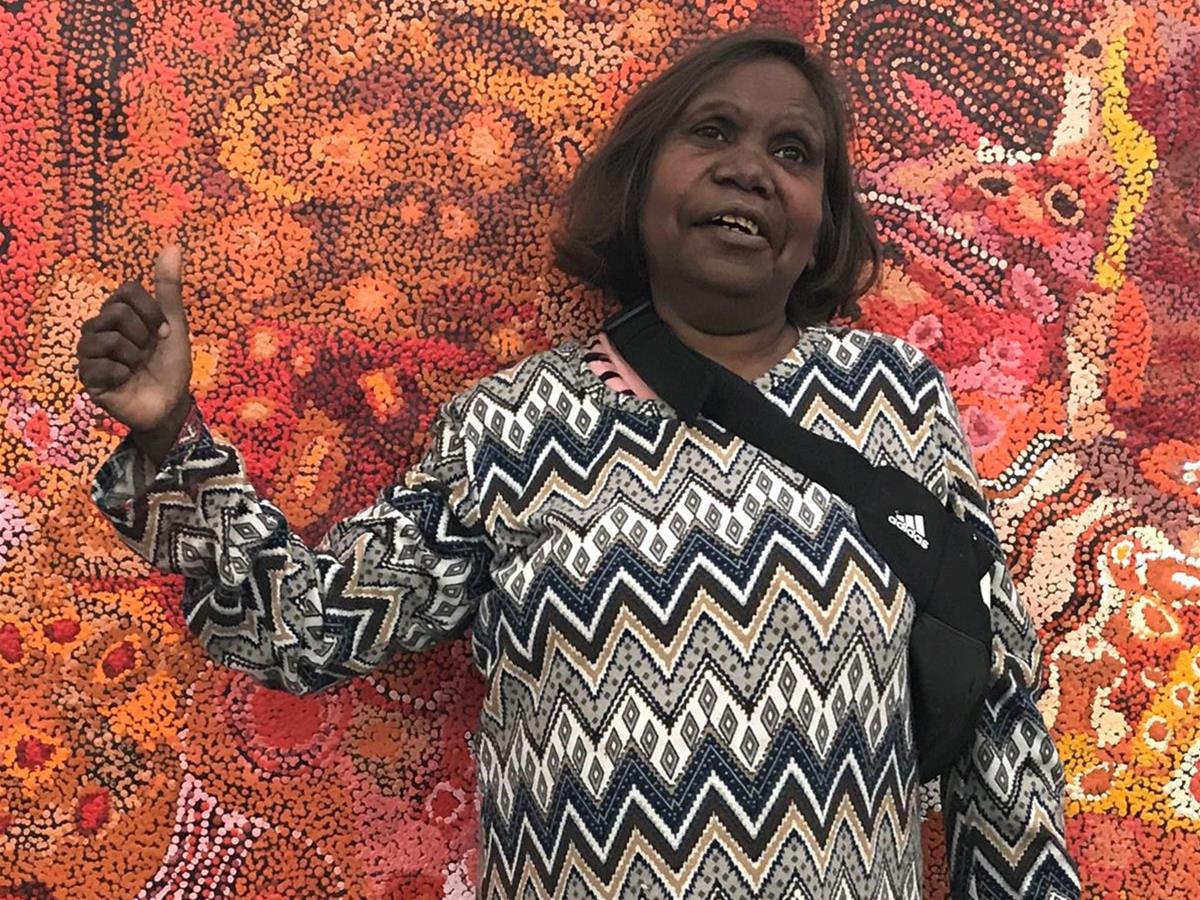 Andrea Adamson Tiger, Pitjantjatjara artist, paints colorful Seven Sisters Tjukurrpa & Women's Ceremonial stories
Galleries:Painting,Aboriginal,Art Gallery,Public Art Gallery
Represented Artists:Andrea Adamson Tiger
Open Days/times:16 November - 22 December 2018 / Weekdays 10am - 5:30 pm ; Weekends 12pm - 5pm
Details
Open Days:Friday,Saturday,Sunday,Monday,Tuesday,Wednesday,Thursday
Facilities:Free
Description
Andrea Adamson Tiger is a Pitjantjatjara artist, born at Amata community on the APY Lands in 1973. Her family includes artists Rini Tiger and her grandfather Tiger Palpatja. Andrea maintains close connections to Country and ceremony. Andrea paints stories associated with the Seven Sisters songline, an extensive Dreaming track that crosses her country. In the Tjukurrpa story, the sisters created sites and locations across the land as they flee from a male pursuer Wati Nyuru.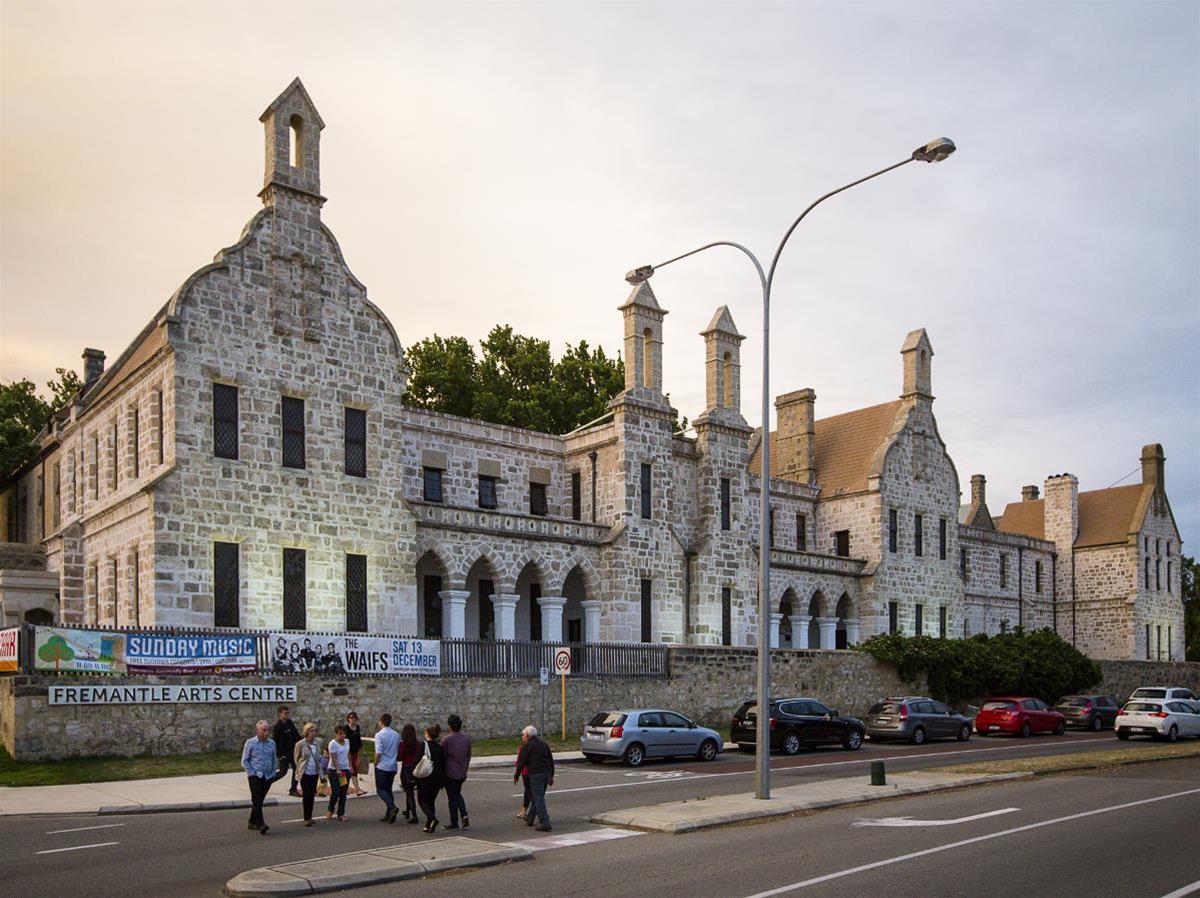 One of Australia's leading arts centres, FAC is housed within an iconic heritage building and beautiful grounds. Visit for free exhibitions, art courses, live music, cafe, shop and free wifi.
Open Days/times:Monday - Sunday 10am – 5pm
Galleries:Painting,Photography,Sculpture,Public Art Gallery
Details
Facilities:Free,Cafe
Open Days:Monday,Tuesday,Wednesday,Thursday,Friday,Saturday,Sunday
Description
Housed within an iconic heritage building and beautiful grounds, Fremantle Arts Centre is one of Australia's leading arts organisations. Visit for free exhibitions, a shop selling the finest WA hand-made wares, an expansive live music program, special events, an idyllic cafe and free wifi. Open 7 days.
Located on Finnerty Street, the historic site was originally the first purpose-built 'lunatic' asylum in WA. It has since been a women's home, a naval base during WW1 and WW2 and a technical college before opening as Fremantle Arts Centre in 1972.
The Exhibitions team manage a cutting-edge selection of contemporary arts from practitioners locally, nationally and internationally, with a growing Residencies program running alongside. FAC also manages the Moores Building on Henry Street in the west end.

The Learning program is a cornerstone of FAC's operations; over 1,000 students enrol each term. Tailored to kids and adults, courses range from weekend workshops to mid-week night classes, along with a kids holiday program.
In recent years, FAC has become a premiere venue for Australian and international musicians. A diverse range of acts play year-round, from local bands on Sunday afternoons in summer's Courtyard Music, to touring acts on the South Lawn such as Paul Kelly, The Dandy Warhols, Groove Armada and Tame Impala.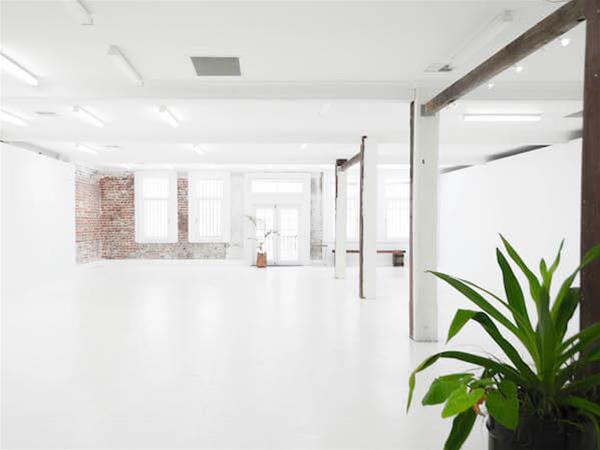 Nestled in the heart of Fremantle
Galleries:Painting,Photography,Art Gallery,Public Art Gallery
Details
Description
Whitespace Studios & Gallery is one of Perths' best place to make all of your ideas happen - From having the fllexibility to customise your special day, to next level art exhibitions and community projects.
Whitespace offer space for venue hire, event space, a creative industry hub and a team of staff with experience in the arts, events, styling, marketing, design and management. Whitespace specialise in efficient, flexible and friendly collaboration. The perfect space to grow your business, meet clients and have the support of a qualified and passionate team.
It may be winter here in WA but that doesn't mean you have to spend the next few months in...
Read More