Disabilities Charity Clubs & Associations in Floreat
Discover what's going on in arts, events & culture
Discover what's going on in arts, events & culture.
Check out travel guides for regional WA
Check out travel guides for regional Western Australia.
Explore winery guides for Perth and regional WA
Check out winery guides for Perth and regional WA.
Clubs Associations in Floreat
categories=101314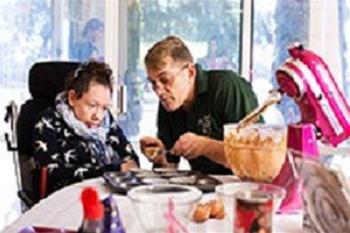 Nulsen is one of Western Australia's leading disability services providers focusing on people with complex disabilities.
Type:Charity
Charity:Disabilities
Details
Description
Our mission, vision and values
Why we exist: To enable people with complex disabilities to lead the life they want while maintaining their well being.
What we do: We collaborate with people with complex disabilities and their families so they have the opportunity of a good life with choice and control over the services they receive.
Our values:
We are courageous
We have the strength to embrace challenges with conviction. That was true of our founding parents over 60 years ago, and it's true today.
We are accountable
We have integrity. We do the right thing even when it's hard. We do what we say we will, and we take responsibility for our actions.
We collaborate
We listen, we say how it is with care and respect, and we work together so those we support can live the life they want.
We are adaptable
We have a 'can do' attitude in the way we respond to customers so that they receive the services and support they seek.
It may be winter here in WA but that doesn't mean you have to spend the next few months in...
Read More