Established 1951 - 2000 Size & Year Wineries in Ferguson Valley
Wineries in Ferguson Valley
region=ferguson-valley&type=wineries&categories=125836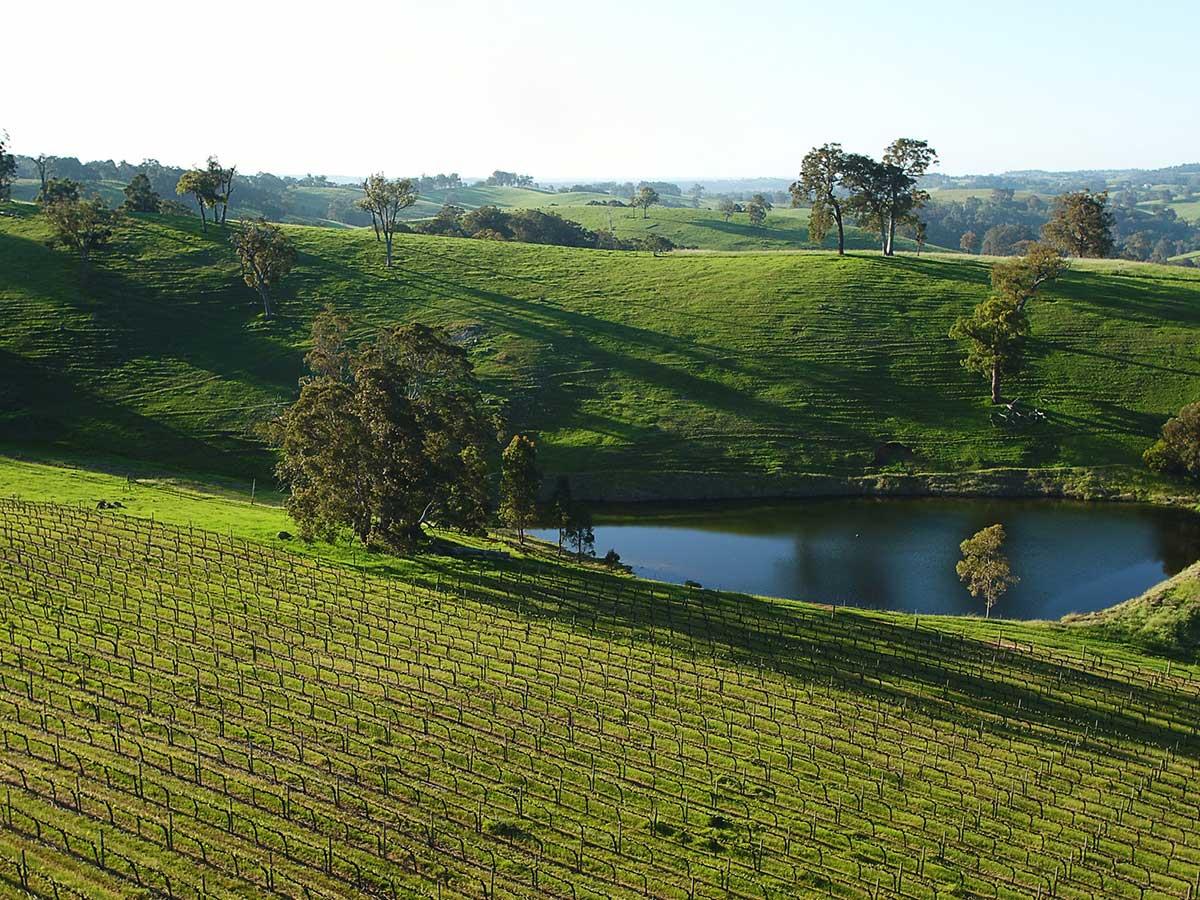 A farming property owned by the Gibbs family in Ferguson Valley since 1883 which began its wine journey in 1998 with the aim to capture the best of the valley, in a bottle.
Wine Variety:Sauvignon Blanc,Cabernet Merlot
Open Days/times:No Cellar Door
Wine Region:Geographe
Details
Brands:Aylesbury Estate
Cases Produced:3500
Established:1998
Size & Year:Boutique (1,000-4,999 cases),Established 1951 - 2000
Geographe:Ferguson Valley
Vineyards:22 acres
Winemaker:Luke Eckersley, Coby Ladwig
Facilities:No Cellar Door
Description
The estate is named after the town of Aylesbury from which the Gibbs family hailed, first moving to the Ferguson Valley in 1883. The 22 acre vineyard is part of a family owned farm that has been passed down through five generations. It was cleared by hand by current owner Ryan Gibbs' ancestor Samuel in the late 1800s. Various crops and herds were farmed on the land until vines were planted in 1998. The property is 200 hectares in total with approximately 9 hectares under vine.
The Ferguson Valley's climate is similar to south-west Europe; with cool wet winters and warm dry summers, perfect for grape-growing on the property's 200 hectares. Native Australian forests surrounding the property provides pure, clean water for vines throughout the summer, supported by fertile loam helping to retain moisture.
Aylesbury Estate makes a Sauvignon Blanc and a Merlot.
Halliday Rating
3/5 Stars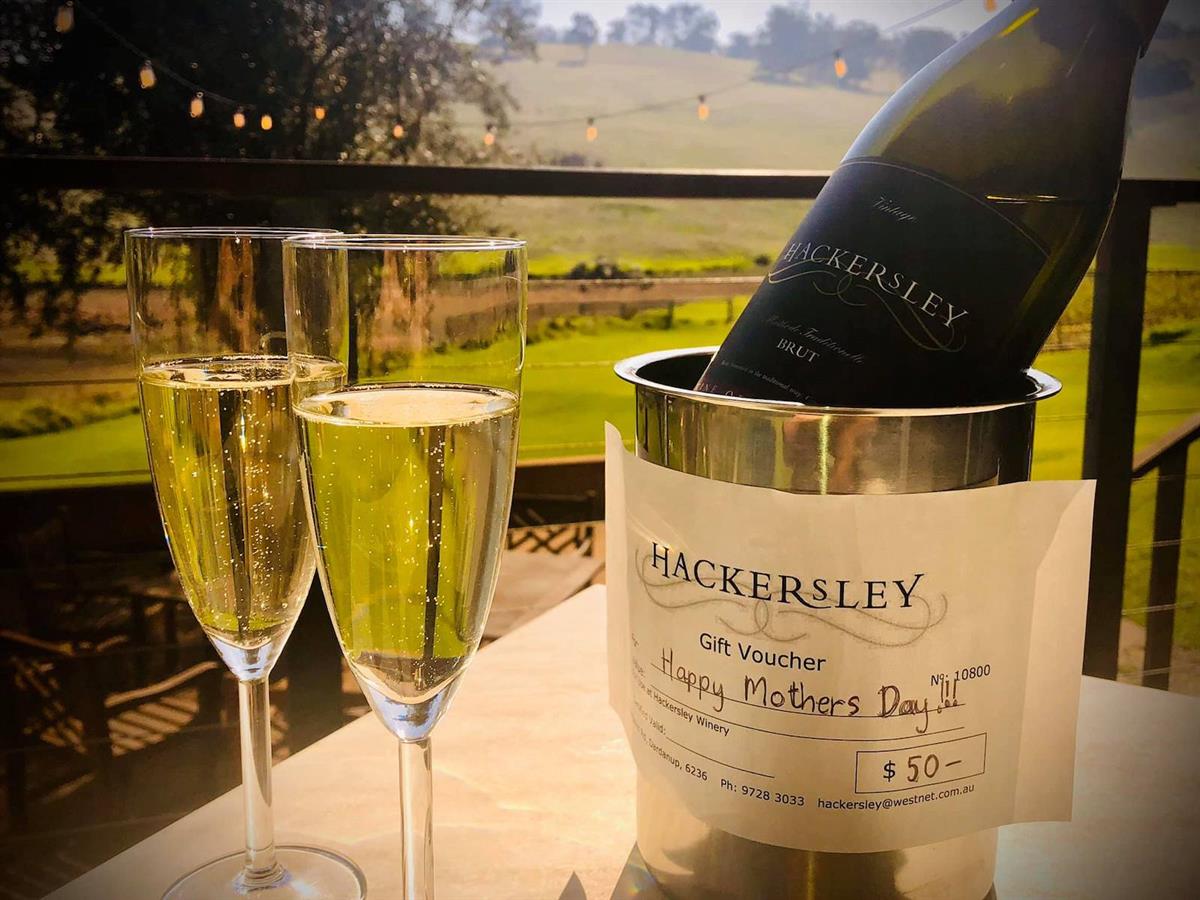 A little piece of paradise in the Ferguson Valley, voted as one of "The 10 best new wineries" in Australia and winner of the Gold plate Award for the best Restaurant in a Winery in Regional WA.
Wine Variety:Cabernet Sauvignon,Merlot,Semillon,Shiraz,Shiraz Cabernet,Verdelho,Cabernet Merlot,Sauvignon Blanc Semillon,Tempranillo
Wine Region:Geographe
Details
Geographe:Ferguson Valley
Vineyards:12 hectares
Lunch Open:Friday,Saturday,Sunday,Thursday
Facilities:Cellar Door,Restaurant
Size & Year:Established 1951 - 2000,Boutique (1,000-4,999 cases)
Cellar Door Open:Thursday,Friday,Saturday,Sunday,Holidays
Cases Produced:1500
Description
Jeff and Kerry Ovens originally had eyes on Margaret River to start up their Vineyard, but found the prime land they were looking for in the Ferguson Valley. Originally a dairy farm for than 100 years, the land was perfect for a Vineyard and 15,000 rootling's were planted in 1998.
In 2014 Hackersly won the Gold plate Award for the best Restaurant in a Winery in Regional WA. The restaurant and cellar door have a casual atmosphere and offer locally sourced food paired with tastings of fine wines. The restaurants and cellar door are open Thursday - Sunday from 10am to 4pm. Restaurant bookings are recommended. Look out for our Sunday Lunchtime Jazz sessions.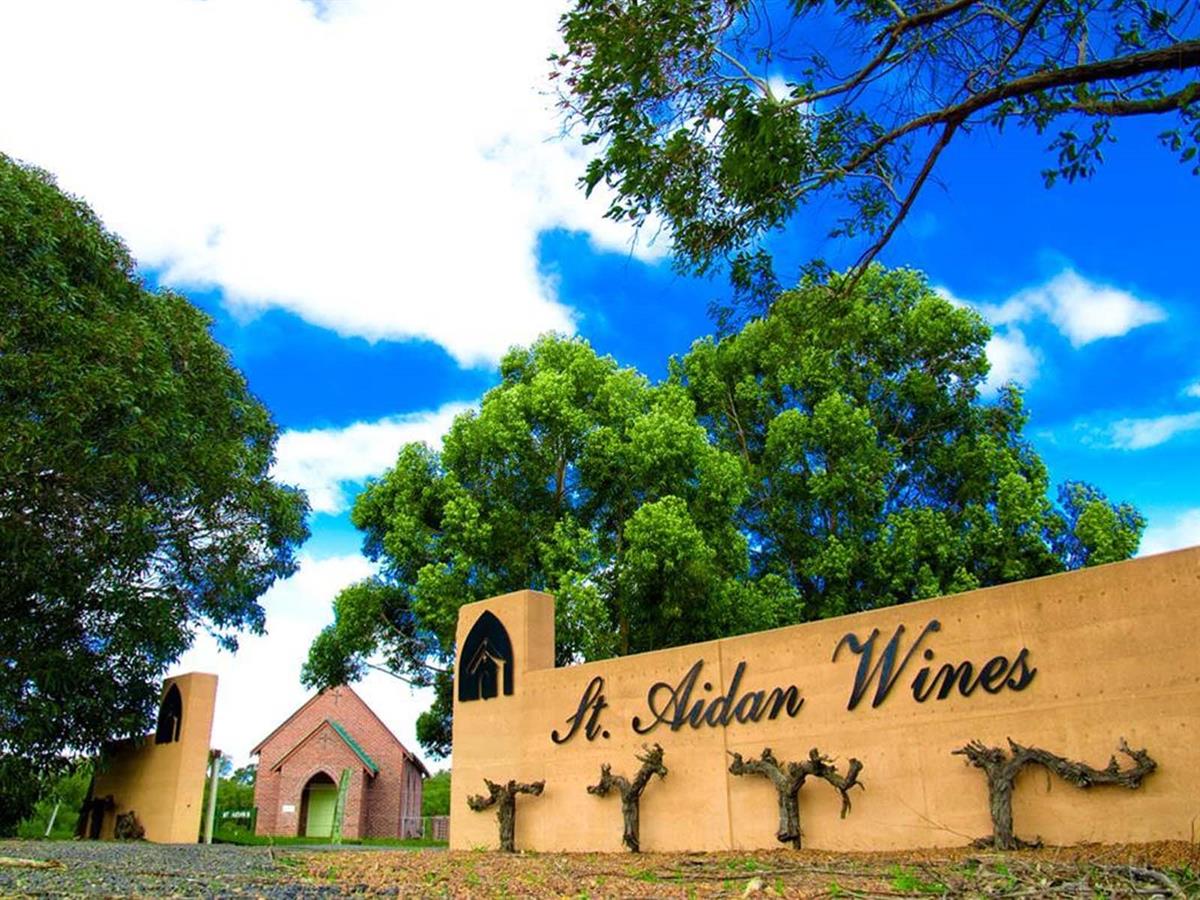 A delightful boutique Vineyard beside the Ferguson River with, child-friendly lawns, a rammed-earth Cellar Door Restaurant and Events Centre with a 'bud to bottle' focus to produce award-winning wines
Wine Variety:Cabernet,Cabernet Merlot,Tempranillo,Sparkling,Fortified,Cabernet Sauvignon,Chardonnay,Muscat,Sauvignon Blanc Semillon,Semillon
Wine Region:Geographe
Open Days/times:Mon - Fri 11am to 4pm, Weekends 11am to 5pm
Details
Cellar Door Open:Monday,Tuesday,Thursday,Friday,Holidays,Wednesday,Saturday,Sunday
Wheelchair Access:Yes
Facilities:Functions,Wheelchair Access,Light Food,Cellar Door,Picnic Facilities,Restaurant
Lunch Open:Friday,Saturday,Sunday,Holidays,Tuesday,Wednesday,Monday,Thursday
Geographe:Ferguson Valley
Vineyards:2.6 hectares
Established:1996
Winemaker:Mark Messenger
Cases Produced:1500
Size & Year:Boutique (1,000-4,999 cases),Established 1951 - 2000
Description
The 10 hectare property was purchased in 1991 by Phil and Mary Smith, who wished to partake in horticulture from a base nearby Bunbury where Phil works as an anaesthetist. The property was planted with citrus trees and table grapes, before they made the exciting progression to wine grapes on the estate in 1997. Subsequent plantings ensued . With focus on extraction and blending to craft the perfect wine, with minimal impact the team at Saint Aidan aim to create 'Art in a Bottle'.
Home grown varietals include Chardonnay, Cabernet, Semillon, Sauvignon Blanc, Muscat, Malbec and Tempranillo.
Cellar Door
Nestled between the Sauvignon and Semillon vines and the Ferguson River is the rammed earth Cellar Door Restaurant. The building was sympathetically designed to blend in with the surroundings and reflect the design of the neighbouring Church from where the estate takes its name. Saint Aidan's award-winning wines can be sampled Monday to Friday 11am - 4pm, and weekends 11am - 5pm. A large range of homemade preserves like 'Grandmas Tomato Relish' are also available to purchase, as is a range of artwork from regional artists.
The Food
The Cellar Door Restaurant Menu focuses on the best seasonal offerings, using local ingredients wherever possible for soups, mains and sumptious desserts. The recently refurbished space can seat up to 60 guests in climate controlled comfort.
There are also picnic and gas barbecue facilities under the Peppermint trees at the estate, on the banks of the Ferguson River with plenty of space and family cricket games are welcomed!
St Aidan Wines also hosts a variety of Events throughout the year from their Summer Film on the Ferguson Outdoor Cinema to the iconic Annual Tempranillo Tasting Day in August.
The 150 seat Function Centre adjacent to the Cellar Door is an ideal Venue for Weddings, Corporate or other Special Events.