Sparkling Wine Variety Wineries in Ferguson Valley Area
Wineries in Ferguson Valley Area
region=ferguson-valley-area&type=wineries&categories=10082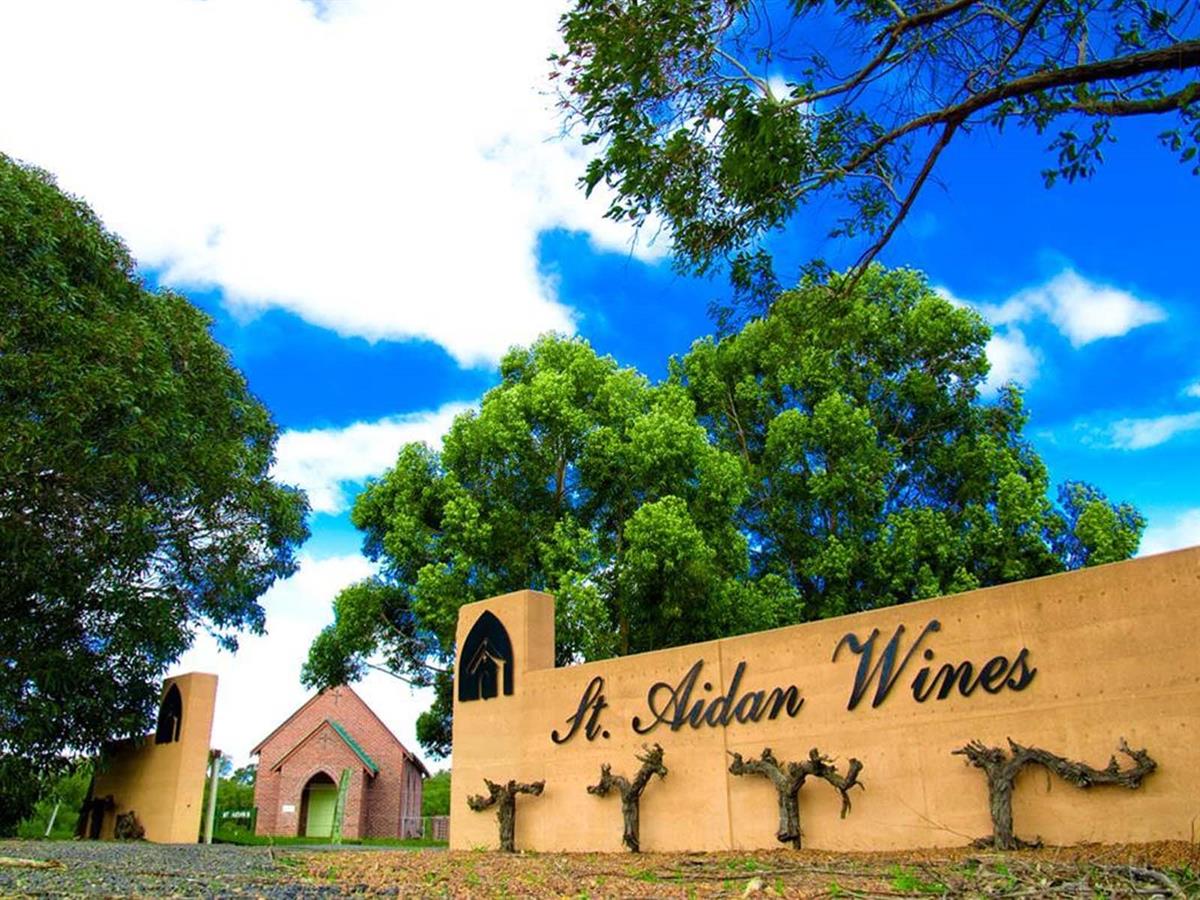 A delightful boutique Vineyard beside the Ferguson River with, child-friendly lawns, a rammed-earth Cellar Door Restaurant and Events Centre with a 'bud to bottle' focus to produce award-winning wines
Wine Variety:Cabernet Sauvignon,Chardonnay,Muscat,Sauvignon Blanc Semillon,Sparkling,Semillon,Cabernet,Cabernet Merlot,Tempranillo,Fortified
Wine Region:Geographe
Open Days/times:Mon - Fri 11am to 4pm, Weekends 11am to 5pm
Details
Cellar Door Open:Monday,Tuesday,Thursday,Friday,Saturday,Sunday,Holidays,Wednesday
Established:1996
Facilities:Cellar Door,Picnic Facilities,Restaurant,Light Food,Functions,Wheelchair Access
Lunch Open:Monday,Thursday,Friday,Saturday,Sunday,Holidays,Tuesday,Wednesday
Geographe:Ferguson Valley
Vineyards:2.6 hectares
Winemaker:Mark Messenger
Cases Produced:1500
Size & Year:Boutique (1,000-4,999 cases),Established 1951 - 2000
Wheelchair Access:Yes
Description
The 10 hectare property was purchased in 1991 by Phil and Mary Smith, who wished to partake in horticulture from a base nearby Bunbury where Phil works as an anaesthetist. The property was planted with citrus trees and table grapes, before they made the exciting progression to wine grapes on the estate in 1997. Subsequent plantings ensued . With focus on extraction and blending to craft the perfect wine, with minimal impact the team at Saint Aidan aim to create 'Art in a Bottle'.
Home grown varietals include Chardonnay, Cabernet, Semillon, Sauvignon Blanc, Muscat, Malbec and Tempranillo.
Cellar Door
Nestled between the Sauvignon and Semillon vines and the Ferguson River is the rammed earth Cellar Door Restaurant. The building was sympathetically designed to blend in with the surroundings and reflect the design of the neighbouring Church from where the estate takes its name. Saint Aidan's award-winning wines can be sampled Monday to Friday 11am - 4pm, and weekends 11am - 5pm. A large range of homemade preserves like 'Grandmas Tomato Relish' are also available to purchase, as is a range of artwork from regional artists.
The Food
The Cellar Door Restaurant Menu focuses on the best seasonal offerings, using local ingredients wherever possible for soups, mains and sumptious desserts. The recently refurbished space can seat up to 60 guests in climate controlled comfort.
There are also picnic and gas barbecue facilities under the Peppermint trees at the estate, on the banks of the Ferguson River with plenty of space and family cricket games are welcomed!
St Aidan Wines also hosts a variety of Events throughout the year from their Summer Film on the Ferguson Outdoor Cinema to the iconic Annual Tempranillo Tasting Day in August.
The 150 seat Function Centre adjacent to the Cellar Door is an ideal Venue for Weddings, Corporate or other Special Events.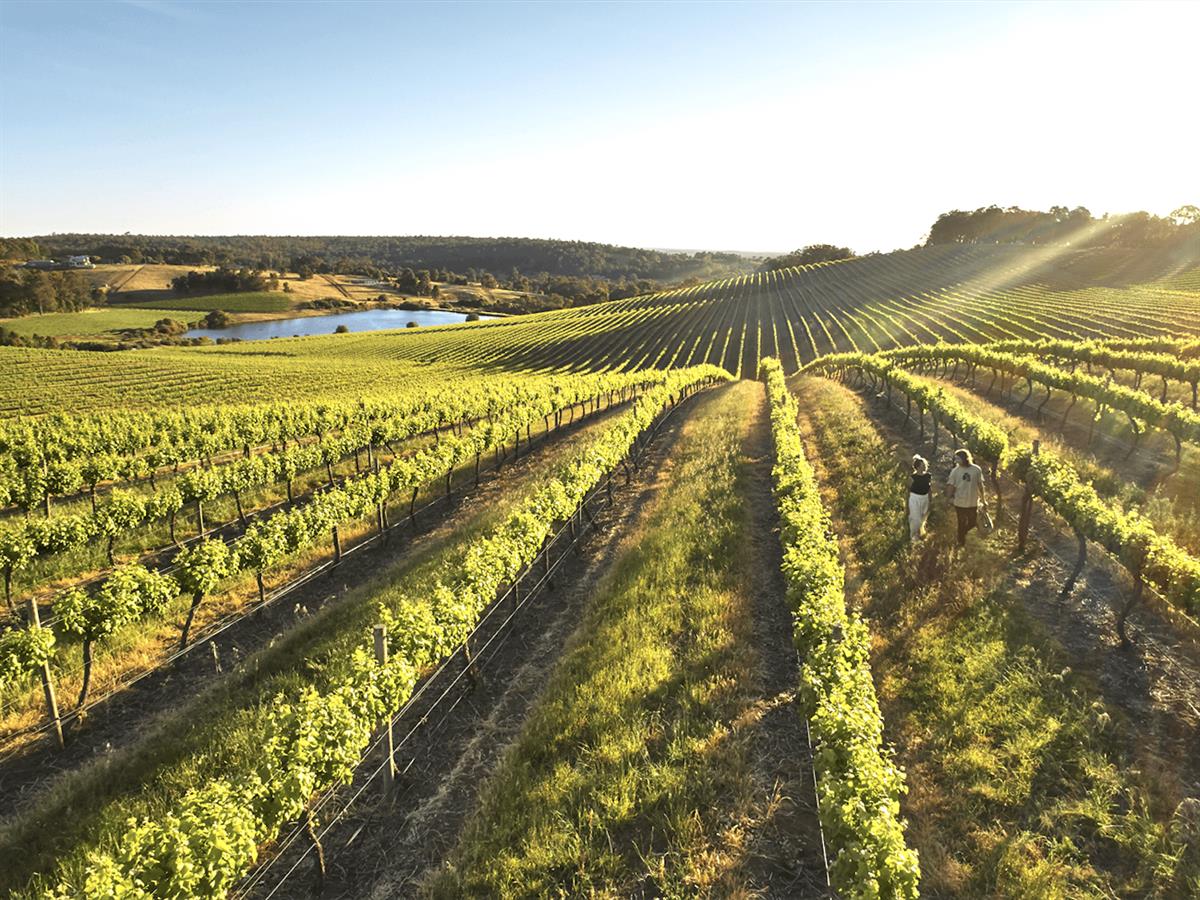 Experience a hidden jewel of the breathtaking Ferguson Valley at this 5 Star Halliday rated winery and cellar door, producing vibrant, estate-grown wines, just 20 minutes inland from Bunbury.
Wine Region:Geographe
Wine Variety:Chardonnay,Chenin Blanc,Shiraz,Cabernet,Sauvignon Blanc,Semillon,Cabernet Merlot,Cabernet Sauvignon,Merlot,Rosé,Viognier,Sparkling,Tempranillo,Grenache
Open Days/times:Open 7 days 11am till 5pm (Bookings reccomended)
Details
Facilities:Cellar Door
Established:1997
Cellar Door Open:Monday,Tuesday,Wednesday,Thursday,Friday,Saturday,Sunday,Holidays
Geographe:Ferguson Valley
Vineyards:59 hectares
Winemaker:Kim Horton
Size & Year:Established 1951 - 2000,Small (5,000-49,999 cases)
Cases Produced:20 000
Brands:Dragonfly Series, Estate Series, Black Dog Shiraz
Description
After an extensive search, Jeff and Vicki Dewar found their Ferguson Valley property, situated high on the western watershed of the Darling Ranges. In 1997 they planted vines on the picturesque, 180 hectare hillside property, which high rainfall, dry summer seasons and Marri soils to produce quality fruit for premium wine production. Respected Western Australian winemaker Rob Bowen joined the team in 1999.
The Wines
Wines are made under four labels; Dragonfly, Estate, Black Dog and Maris Sol. Varieties include Chardonnay, Chenin Blanc, Merlot, Shiraz, Sauvignon Blanc Semillon, Cabernet Sauvignon and a Tempranillo Cabernet and a traditional method Blanc de Blancs.
Cellar Door
In the heart of one of Western Australia's most picturesque wine areas, Ferguson Valley, join the friendly staff for a fun and informative wine tasting of the full wine range. There are also quirky wine accessories available for purchase. Open weekdays 11am - 5pm, and weekends 12pm - 5pm.
Halliday Rating
5 Red Stars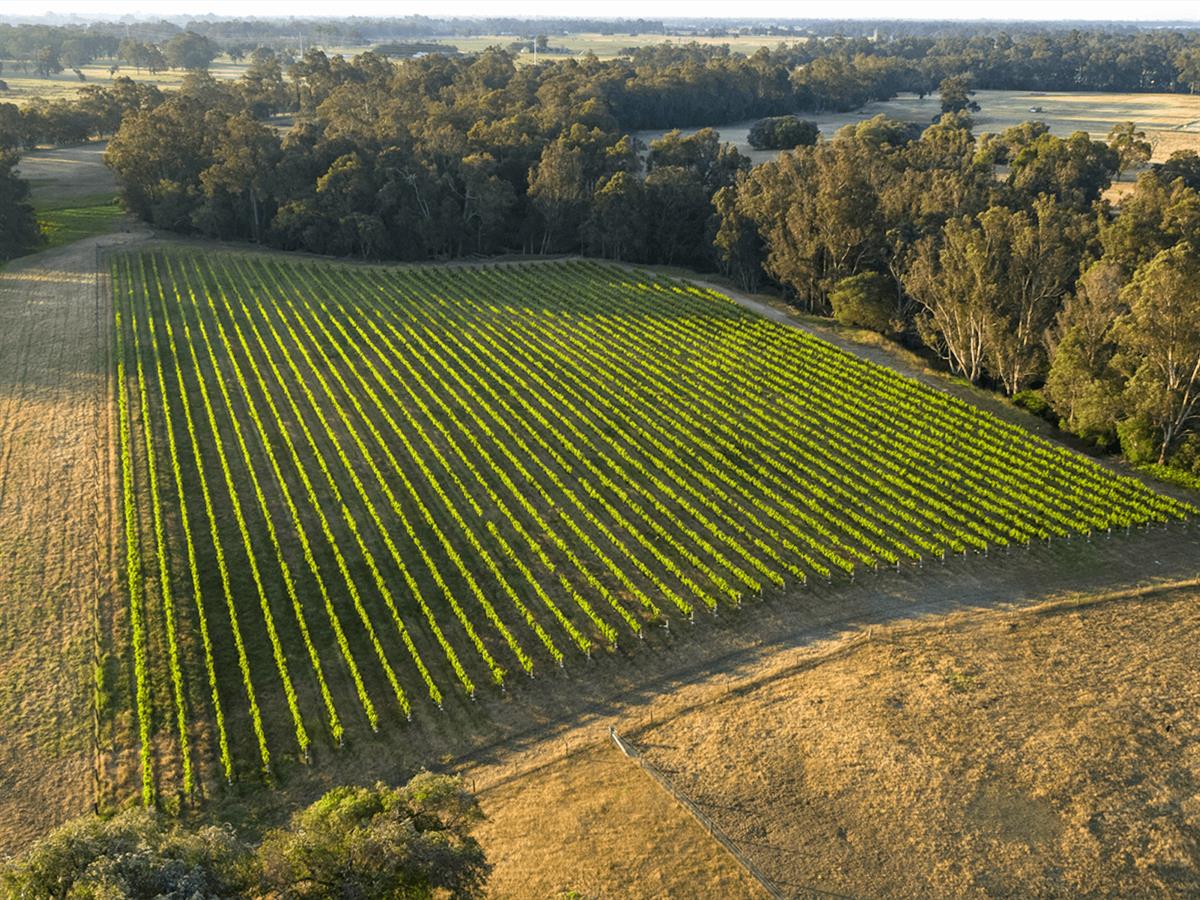 Probably the only people around who managed to turn a Windfall into a way to work harder!
Open Days/times:No Cellar Door
Wine Region:Geographe
Wine Variety:Merlot,Sauvignon Blanc,Shiraz,Sparkling,Rosé
Details
Size & Year:Established 1951 - 2000,Boutique (1,000-4,999 cases)
Geographe:Busselton / Capel
Brands:Ivor, Single-handed, Frog Song
Cases Produced:3000
Established:1996
Vineyards:5 acres
Winemaker:Lucas Eckersley
Facilities:Accommodation,No Cellar Door
Description
PASSION...HAVE IT...FOLLOW IT
Our passion is Merlot. Our vision is to produce world class wine with elegance, depth and complexity which allow the natural fruit charecters to shine.
Our path has been to establish a naturally balanced eco-system in the vineyard and on the property.
We've been blessed with some balmy summer evenings over the last few weeks, which means it's the perfect time to...
Read More