Events in East Kimberley
region=east-kimberley&type=events&from=weekend&to=weekend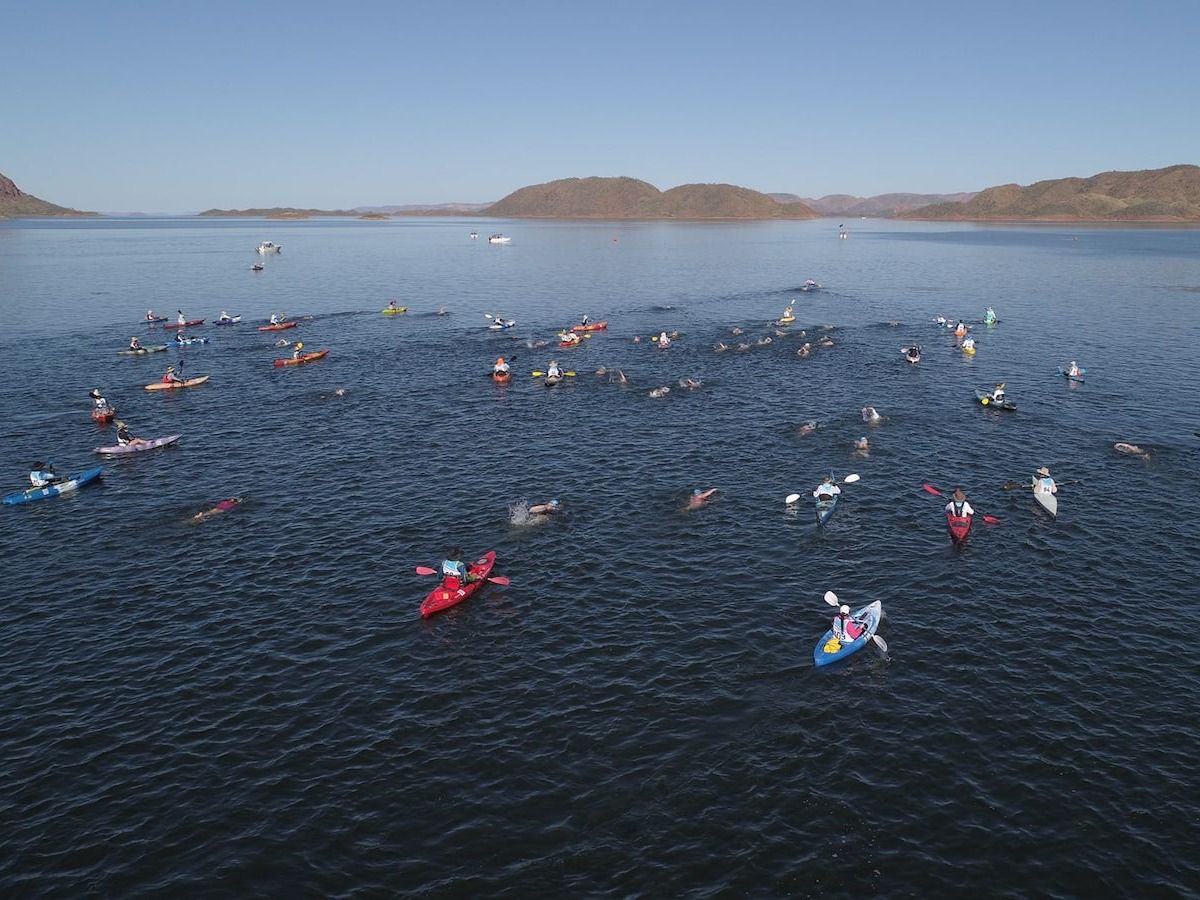 The Lake Argyle Swim promotes a healthy lifestyle through swimming in spectacular landscapes. The race departs from a deep water start at the heart of Lake Argyle.
Dates:May 7
Time(s):5:30am – 6:00pm
Venue:Lake Argyle
Details
Ticket Price:10km Solo $290, 20km Solo $340, Duo Teams $510, Quad Team $940
Sports:Swimming
Description
The next race will be held Saturday 7 May 2022, with registrations opening early November 2021. Lake Argyle is situated 75 kilometres from the town of Kununurra, Western Australia, and 40 kilometres from the Northern Territory Border. It is twenty-one times greater in size than Sydney Harbour. Long since recognised as one of the most spectacular places to visit in Australia, the Lake Argyle Swim provides experienced swimmers with an unsurpassed outback adventure. The distance of the race is 10 or 20 kilometres. The categories for competitors are: - Solo - Duo (relay teams of 2) - Team (relay teams of 4) Clean freshwater awaits all competitors, and no sharks, bluebottles, ocean rips or chafing. Just a very pleasant 22 – 26 degrees in 980 square kilometres of lake to enjoy. Supporting or just spectating? Join one of the Spectator Cruises.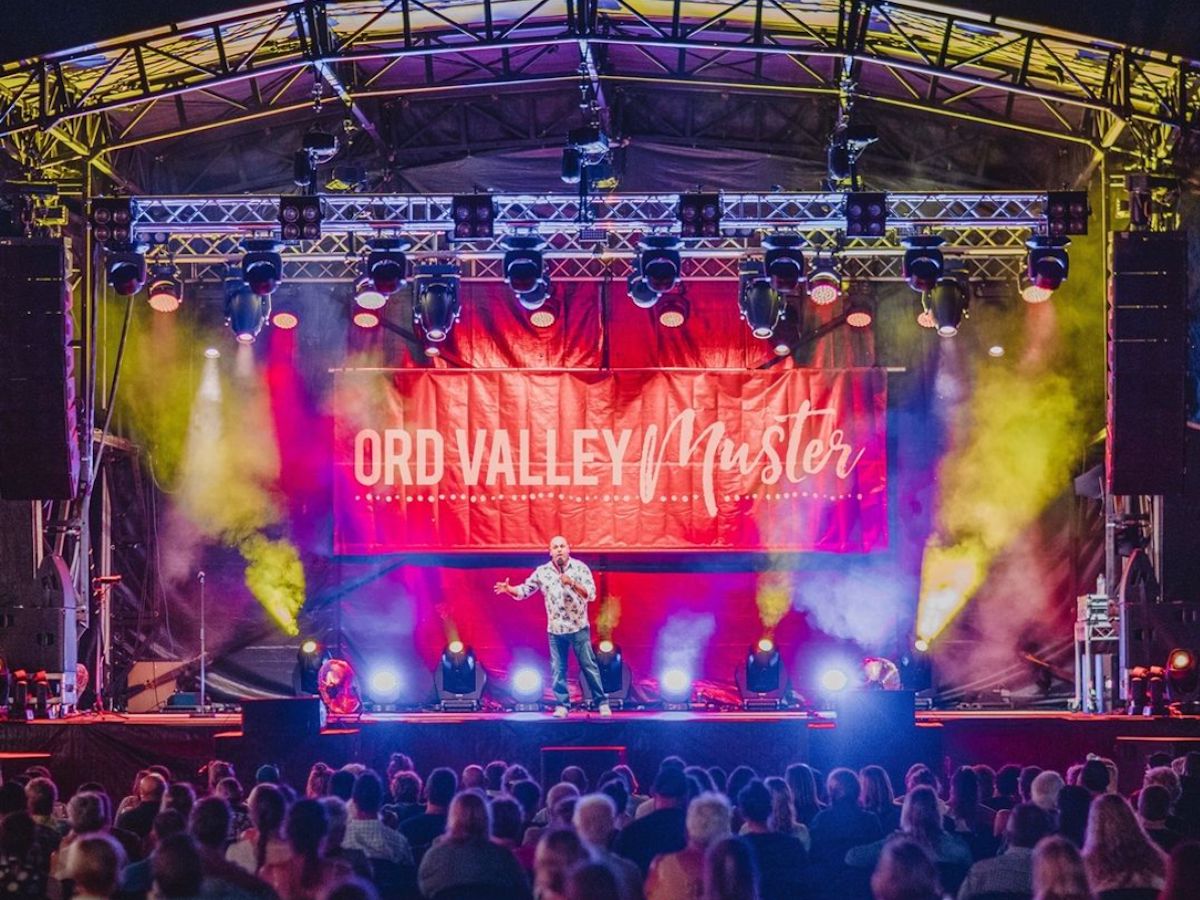 30 events, 9 exciting days – the Kimberley's biggest party is back!
Dates:May 13 – 22
Venue:Celebrity Tree Park
Details
Type:Community
Festivals:Ord Valley Muster
Description
Highlighting its extraordinary cultural diversity, stunning primeval landscape, friendly folk and warm country hospitality, the Ord Valley Muster is an all-embracing community celebration of the astonishing talent found in the East Kimberley region, while showcasing some of Australia's most acclaimed musicians and culinary personalities. For more information visit https://ordvalleymuster.com.au/