Dessert Wine Variety Wineries in Dunsborough/Yallingup
Wineries in Dunsborough Yallingup
categories=125832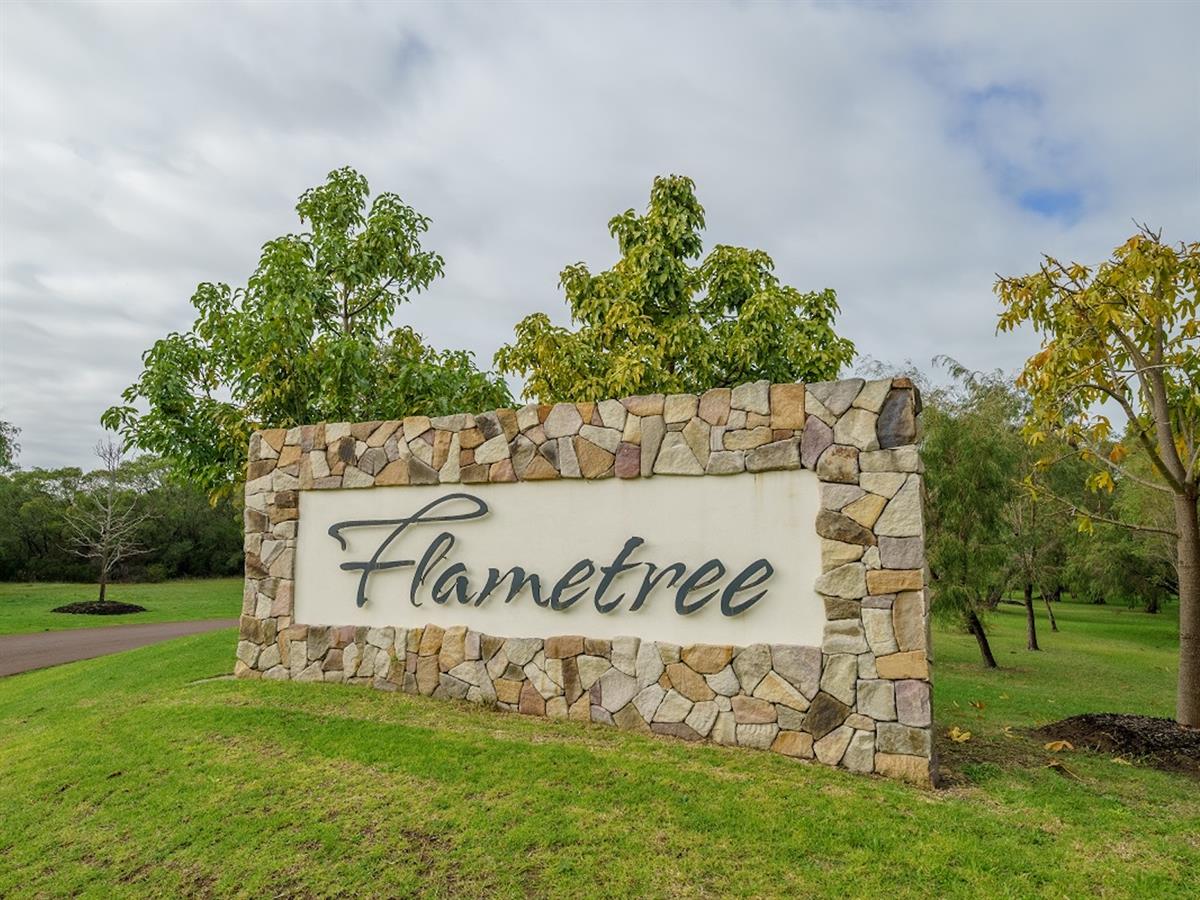 Winner of Australia's most prestigious wine trophy, the Jimmy Watson Trophy, with the first red wine it ever made, Flametree offers a superb range at its relaxed kid and pet-friendly cellar door!
Wine Variety:Brut,Cabernet Merlot,Cabernet Sauvignon,Chardonnay,Sauvignon Blanc Semillon,Shiraz,Dessert,Cabernet Malbec,Riesling,Rosé,Sauvignon Blanc,Botrytis Semillon,Pinot Gris,Chenin Blanc,Sparkling
Wine Region:Margaret River
Open Days/times:10am-5pm Everyday
Details
Facilities:Cellar Door,Gallery,Dogs Welcome
Cellar Door Open:Tuesday,Wednesday,Thursday,Friday,Saturday,Sunday,Monday,Holidays
Established:2007
Margaret River:Yallingup
Size & Year:Small (5,000-49,999 cases),Established 2001 - 2010
Cases Produced:20000
Winemaker:Cliff Royle, Julian Scott
Description
Flametree Wines catapulted into Australia's winemaking hall of fame in 2008 when its first ever red wine, a Cabernet Merlot, won the Jimmy Watson Trophy, Australia's most-respected national wine prize. The following year it was a finalist for the same award. Substantial critical acclaim has followed.
The Estate was established by the Towner family in 2007 and was created with a vision to become a world-recognised winery committed to producing consistent, distinctive Margaret River wines.
The Wines
The estate specialises in Chardonnay, Cabernet, Sauvignon Blanc Semillon, Shiraz, Rose, Sparkling and Dessert varieties.
Wine Tasting
The exceptional wines are brought to life at its laid-back, architecturally-designed Estate. Think Hampton's style meets relaxed Margaret River atmosphere, with a Cape Cod design building, enviable deck, open fireplace and manicured gardens.
The Cellar Door's timber joinery, natural stone, American Walnut floors and shingle roofing create an atmosphere that is both welcoming and grandiose. Wine tastings are relaxed and unpretentious – geared solely around the pleasure of enjoying exceptional wines. Group bookings can be arranged in advance.
The Food
Visitors can create their own custom gourmet platter of cheese, antipasto and charcuterie, from outstanding local producers like Cambray Cheese, the Venison Farm and the Margaret River Pantry. These are best enjoyed with a glass of wine, of course!
Unique Highlights
The Art Gallery hosts an annual program of exhibitions that showcase and support the local art community. Pets and children are welcome and will love the wide, spacious lawn area to play on. There is also a wheelchair accessible ramp at the front entrance.
Halliday Rating
5 Red Stars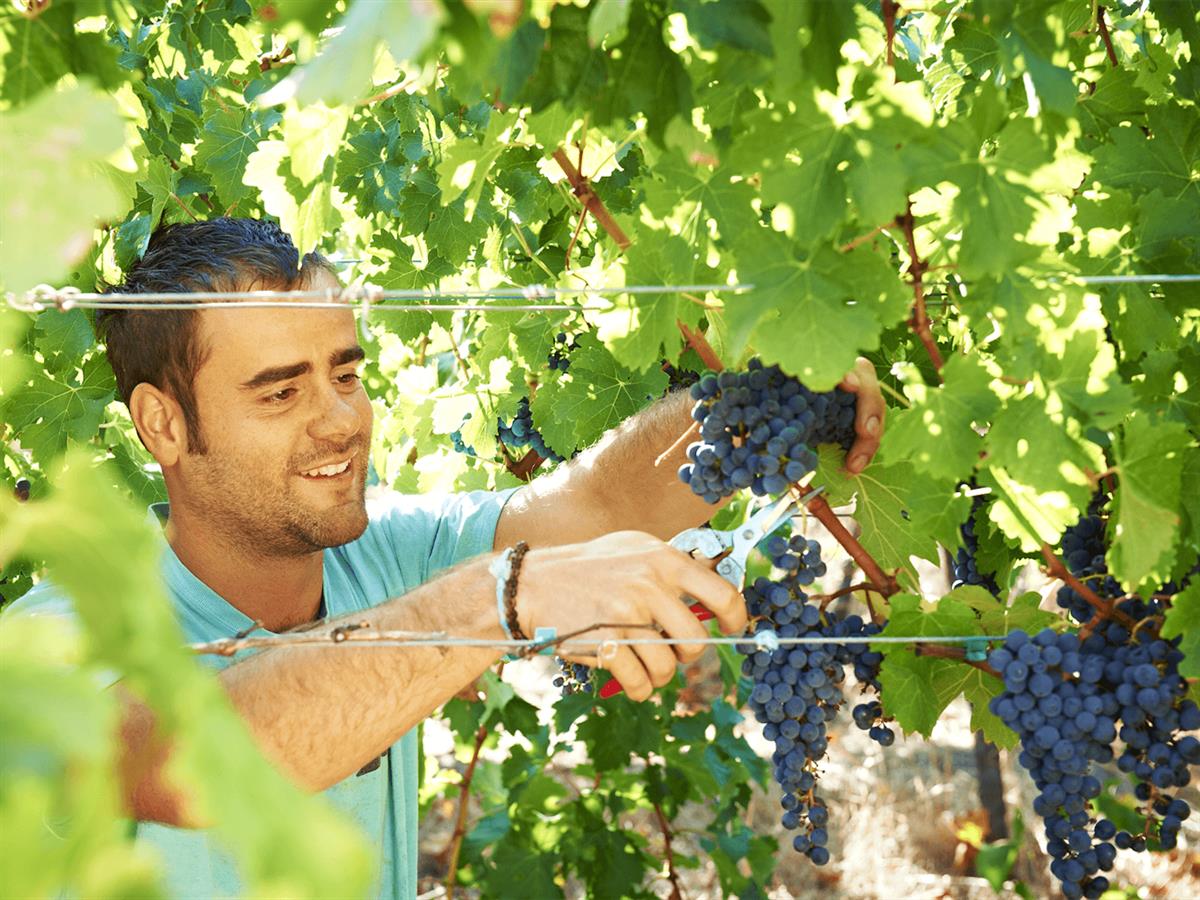 Established in 1978, Happs is a Margaret River wine pioneer, offering the region's largest selection of wines in complex of mud-brick buildings including a working pottery in a garden setting.
Wine Variety:Method Traditionale,Petit Verdot,Sangiovese,Sauvignon Blanc,Syrah,Tempranillo,Tinta Cao,Touriga,Viognier,Cabernet Sauvignon,Gamay,Moscato,Nebbiolo,Fortified,Cabernet Merlot,Chardonnay,Muscat,Pinot Noir,Semillon,Shiraz,Verdelho,Botrytis Semillon,Cabernet,Cabernet Franc,Chenin Blanc,Graciano,Malbec,Marsanne,Merlot,Sparkling,Rosé,Dessert,Sauvignon Blanc Semillon,Grenache,Sparkling Rose
Wine Region:Margaret River
Open Days/times:10am - 5pm Everyday
Details
Size & Year:Established 1951 - 2000,Small (5,000-49,999 cases)
Cases Produced:14000
Facilities:Dogs Welcome,Kids Play Area,Gallery,Picnic Facilities,Cellar Door
Vineyards:35.2 hectares
Cellar Door Open:Saturday,Sunday,Holidays,Monday,Tuesday,Wednesday,Thursday,Friday
Margaret River:Yallingup
Description
Happs has welcomed visitors to their rustic cellar door for over 35 years. There is a wine for every palate including those allergic to preservatives. Many visitors review us on Trip Advisor. The 4.5 star rating puts the winery in the top 10% globally.
The Wines
The wines are produced entirely in house from estate-grown fruit from the Quindalup and the larger Karridale vineyard known as Three Hills. The Three Hills property is associated with later ripening, fuller flavour, elegance and finesse. The wine range includes sweet, dry, preservative free, fortified, and sparkling wines.
Wine Tasting
The rustic cellar door was built in the 1970s and is constructed of handmade mud-bricks. Look closely to see builders' finger marks on the walls, capturing, "the essence of old school Margaret River". It's warm and inviting. Cellar door staff offer a friendly, educated approach to explain the extensive portfolio of wines.
Culinary Experiences
Take a basket and select from a range of gourmet cheese, meats, pickled vegetables and preserves from more than 15 local producers, pair with some Happs Wine and indulge! Picnic on the lawn, at the outside tables, or inside if it's a rainy day.
The Commonage Pottery
Happs Pottery began in Vasse in the early 1970s. The current workshop and gallery was built in 1978. See artists at work in the act of creation. A wide range of handicrafts and jewellery from local artisans is available.
Family Owned & Operated Since 1978
Back in the 1970s local high school teachers Erl and Ros Happ, responded to the notion that world class wines could be produced locally. In the words of the Frank Sinatra song 'I did it my way'.
Halliday Rating
5 Red Stars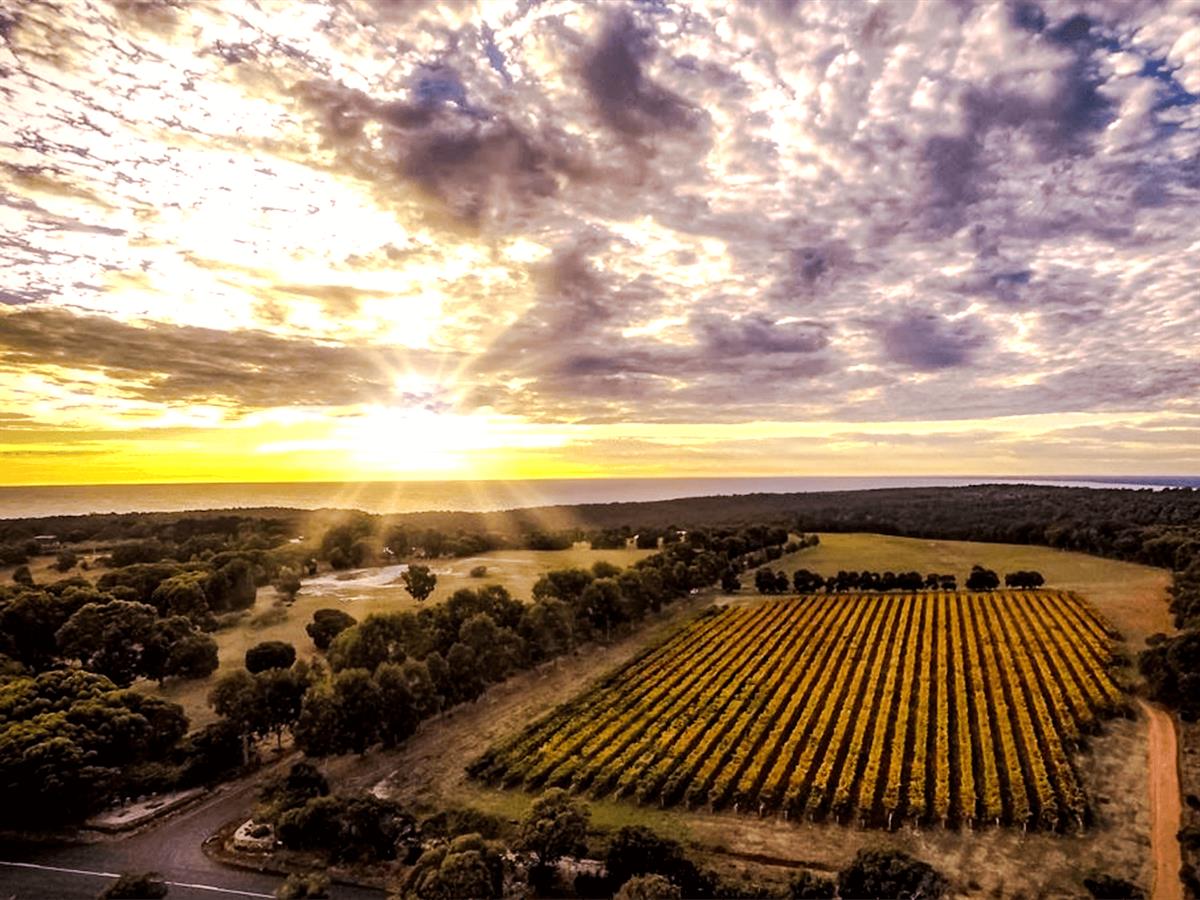 Located by Meelup Regional Park, Wise produces superb wines and is one of Margaret River's most renowned restaurants, the only one to overlook both the vines and the ocean.
Wine Variety:Cabernet Merlot,Riesling,Sauvignon Blanc Semillon,Malbec,Pinot Gris,Sauvignon Blanc,Cabernet Malbec,Rosé,Sparkling,Sparkling Rose,Topaque,Zinfandel,Botrytis Semillon,Prosecco,Fiano,Other White,Dessert,Cabernet Sauvignon,Chardonnay,Pinot Noir,Semillon Sauvignon Blanc,Shiraz
Open Days/times:11am - 5pm Everyday
Wine Region:Margaret River
Details
Cellar Door Open:Wednesday,Thursday,Friday,Saturday,Sunday,Holidays,Monday,Tuesday
Established:1986
Facilities:Cellar Door,Restaurant,Functions
Breakfast Open:Monday,Tuesday,Wednesday,Thursday,Friday,Saturday,Sunday,Holidays
Dinner Open:Friday,Saturday
Lunch Open:Monday,Tuesday,Wednesday,Thursday,Friday,Saturday,Sunday,Holidays
Margaret River:Yallingup
Size & Year:Established 1951 - 2000,Small (5,000-49,999 cases)
Cases Produced:10000
Vineyards:2.5 hectares
Description
Wise Wine was established by Ron and Sandra Wise in 1992 in a truly iconic setting, surrounded by vineyard and the natural bushland of Meelup Regional Park looking out to the pristine blue waters of Geographe Bay. The property's two restaurants and expansive wine tasting list make for a spectacular experience with a vista to be remembered forever!
The Wine
The wine range aims to suit all taste preferences and budgets, offering 20 quality sparkling, white, red, dessert and fortified wines. The winemaking philosophy includes sourcing parcels of the highest quality fruit from top vineyards in the WA regions that are most-suited to grow each grape variety.
Celebrated winemaking consultant, Larry Cherubino, has overseen activities at the winery for many years. His stewardship has seen the quality of Wise Wines become some of the most awarded in the region, winning Gold medals at many Australian Wine Shows.
The Food
Wise Vineyard Restaurant is one of the best known restaurants in the region, where you can enjoy a stunning meal with ocean views. The menu features contemporary cuisine which changes regularly as local produce comes in and out of season.
For a more casual dining experience, take a short trip down to the valley, to the banks of the Meelup Brook and visit Lot 80 Tavern & Restaurant. Housed in a historic stone and timber building built by local farmers and craftsmen, it features Italian, French, Spanish and Australian-inspired tasting and shared menus that utilise local ingredients, where possible.
Halliday Rating
5 Red Stars
With Summer in full swing, there's nothing better than a cold beer to stifle the heat! Here's Scoops guide to...
Read More