Grenache Wine Variety Wineries in Dunsborough/Yallingup
Discover what's going on in arts, events & culture
Discover what's going on in arts, events & culture.
Check out travel guides for regional WA
Check out travel guides for regional Western Australia.
Explore winery guides for Perth and regional WA
Check out winery guides for Perth and regional WA.
Wineries in Dunsborough Yallingup
categories=10057
Deep Woods is without doubt one of the most scenic wineries in Margaret River, and also one of Australia's most-awarded wineries, highly sought-after for its Cabernet Sauvignon, Chardonnay and Rose.
Wine Variety:Semillon,Cabernet Malbec,Grenache,Malbec,Merlot,Sauvignon Blanc Semillon,Cabernet Shiraz,Rose,Tempranillo,Chardonnay,Sauvignon Blanc,Semillon Sauvignon Blanc,Shiraz,Verdelho,Cabernet Franc,Cabernet Merlot,Cabernet Sauvignon
Open Days/times:Wed to Sun 11am to 5pm
Wine Region:Margaret River
Details
Cellar Door Open:Wednesday,Thursday,Friday,Saturday,Sunday,Holidays
Size & Year:Small (5,000-49,999 cases),Established 1951 - 2000
Vineyards:14 hectares
Winemaker:Julian Langworthy
Cases Produced:30000
Margaret River:Yallingup
Established:1987
Facilities:Cellar Door
Description
Deep Woods Estate is one of Australia's most highly-awarded wineries, and was awarded Australia's most significant wine trophy, the Jimmy Watson Memorial Trophy for the Deep Woods Estate 2014 Reserve Cabernet Sauvignon. In 2017 it was also recognised by Ray Jordan in The West Australian Wine Guide as 'Winery of the Year
Since 2005, Deep Woods has been part of the Fogarty Family's Fogarty Wine Group, which also owns Evans & Tate in Margaret River, the iconic Lake's Folly vineyard in the Hunter Valley, Smithbrook in Pemberton and Millbrook Winery and Restaurant in the Perth Hills, Western Australia.
Located in the Yallingup Hills of northern Margaret River, close to the resort town of Dunsborough and the famed surf break at Yallingup, this stunning property is perched high on a ridge which unfolds into a picturesque secluded valley, bounded by stands of jarrah and marri trees; hence the name Deep Woods. The pristine environment also includes a large, natural spring.
The team at Deep Woods is passionately focused on producing quality wines from their management of the vineyard to fruit selection and winemaking techniques, and consistently produces award-winning Cabernet Sauvignon, Chardonnay, Rosé and Semillon Sauvignon Blanc, primarily from estate-grown fruit.
Stop by to taste the wines any day of the week, perhaps bring a picnic to enjoy with a glass of wine and take in the beautiful vineyard vista. Groups tastings for six or more guests should be arranged in advance.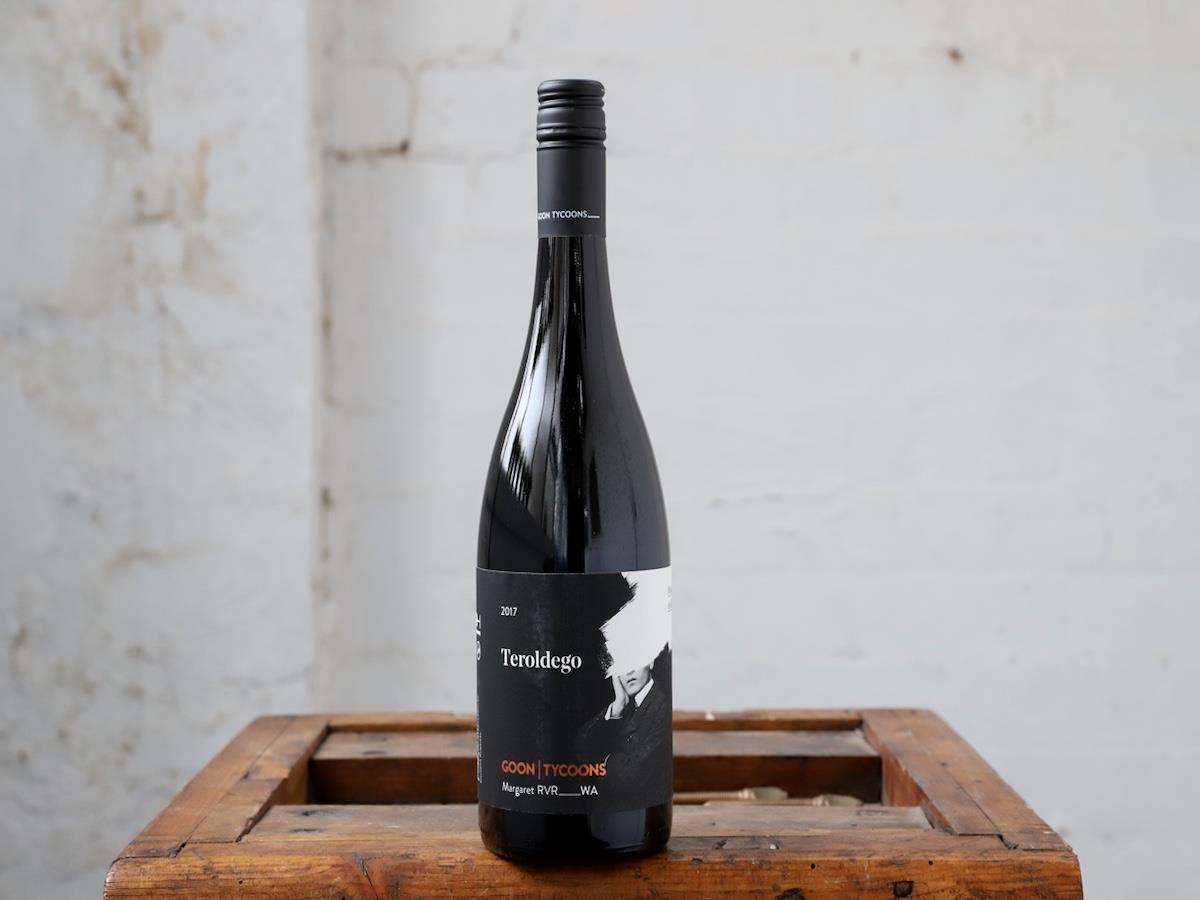 Discover the breakaway label of three industry legends, making edgy small-batch wines (with seriously award-winning winemaking), at their co-op cellar door at Abbey Vale Wines near Yallingup.
Wine Variety:Tempranillo,Fiano,Grenache,Riesling,Rose,Shiraz,Chardonnay
Open Days/times:Wednesday to Sunday 10am - 5pm
Wine Region:Margaret River
Details
Cellar Door Open:Friday,Saturday,Sunday,Wednesday,Thursday
Margaret River:Yallingup
Size & Year:Established 2011 - 2019
Established:2016
Winemaker:Julian Langworthy
Facilities:Cellar Door
Description
Launched in October 2016, the 'goon tycoons' are three mates with the impeccable wine-world pedigree and a dream to tinker and make playful wines from small parcels of fruit goodness they find in the vineyards in Margaret River and nearby regions during their "real jobs". The team comprises 2019 Wine Companion Winemaker of the Year Julian Langworthy (of Deep Woods), John Fogarty as Viticulturist and Mark Fogarty in Finance. As the gents say, Goon Tycoons is their chance "to get rich, or get drunk trying."
The Wines
The range comprises small batch creations made with natural ideals but technical clout for ultimate drinkability. There are a couple of Rieslings and various Shiraz styles, a well-publicised Rose, Chardonnays, Grenache blends and more.
Cellar Door
Wines can be tasted and purchased at the Tycoons' cellar door at Abbey Vale Winery in Yallingup, open Wednesday to Sunday 10am - 5pm. The cellar door is shared with Yallingup Cheese Company and Wulura Olive Oil.
Established in 1978, Happs is a Margaret River wine pioneer, offering the region's largest selection of grape varieties and an inviting, rustic mud-brick cellar door and pottery gallery
Wine Variety:Grenache,Sparkling Rose,Sparkling,Rose,Dessert,Pinot Chardonnay,Sauvignon Blanc Semillon,Cabernet Merlot,Chardonnay,Muscat,Pinot Noir,Semillon,Shiraz,Verdelho
Open Days/times:10am - 5pm Everyday
Wine Region:Margaret River
Details
Facilities:Kids Play Area,Cellar Door,Gallery,Picnic Facilities,Dogs Welcome
Vineyards:35.2 hectares
Size & Year:Established 1951 - 2000,Small (5,000-49,999 cases)
Cases Produced:14000
Margaret River:Yallingup
Cellar Door Open:Monday,Tuesday,Wednesday,Thursday,Friday,Saturday,Sunday,Holidays
Description
Happs Wines has delighted visitors from near and far at their warm and rustic cellar door for over 35 years. Their aim to provide a wine for every palate is reflected in their extensive portfolio and willingness to break convention in terms of the size of their range and number of wine varieties within it.
The Wines
Happs Wines produces more than thirty grape varieties, all made from estate-grown fruit at two Margaret River vineyards. The northern Dunsborough vineyard enjoys a warmer growing season of rich and ripe qualities, while the southern 'Three Hills' property brings cooler-climate elegance and finesse. The wine range includes sweet, dry, preservative free, fortified, rare varietal, verjuice and more.
Wine Tasting
The rustic cellar door was built in the 1970s and is constructed of handmade mud-bricks. Look closely to see builders' finger marks on the walls, capturing, "the essence of old school Margaret River". It's not flashy, minimalistic or modern, just warm and inviting. The surroundings feel homely and the cellar door staff offer a friendly, educated approach to explain the extensive portfolio of wines.
Culinary Experiences
Grab a basket and select from a range of gourmet cheese, meats, pickled vegetables and preserves from more than 15 local producers, pair with some Happs Wine and indulge! Picnic on the lawn, at the outside tables, or inside if it's a rainy day.
The Commonage Pottery
Happs Pottery began in Vasse in the early 1970s. The current workshop and gallery located onsite was built in 1978. See artists at work in the act of creation. A wide range of handicrafts and jewellery from local artisans is available.
Family Owned & Operated Since 1978
Back in the 1970s two young teachers named Erl and Ros Happ were inspired by the notion that world-class wines might be produced in the Margaret River region. At the time, new grape varieties were becoming more readily available in WA and this encouraged the couple to not only plant the usual cultivars that became a mark of the region but to experiment with unusual selections that presented more risk. This pioneering spirit has paid off. Since 1978, Happs Wines has become a hallmark of combining science and art to create unique wines of distinctive quality, with a loyal following.
Halliday Rating
5 Red Stars
More and more local breweries are offering home delivery to support themselves after their prime form of income was slashed...
Read More