Craft Galleries Art Galleries & Museums in Dunsborough/Yallingup
Discover what's going on in arts, events & culture
Discover what's going on in arts, events & culture.
Check out travel guides for regional WA
Check out travel guides for regional Western Australia.
Explore winery guides for Perth and regional WA
Check out winery guides for Perth and regional WA.
Galleries in Dunsborough Yallingup
categories=13140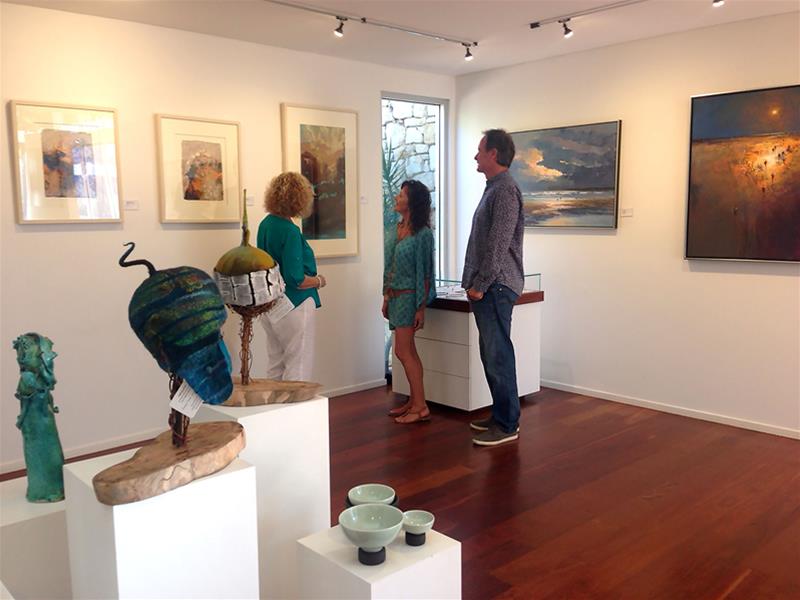 The Studio Gallery & Bistro is a unique destination in Yallingup that combines the experience of great food and inspirational art all in one beautiful bush setting.
Galleries:Ceramics,Craft,Drawing,Glass,Jewellery,Painting,Sculpture,Textiles,Art Gallery
Open Days/times:Wednesday - Monday 10am - 5pm
Details
Open Days:Monday,Wednesday,Thursday,Friday,Saturday,Sunday
Description
The Studio Gallery is a new arts venue in Yallingup presenting leading artists and artisans from around the country. Already in its second year, the Gallery has compiled a diverse list of established artists not only from Western Australia but also a select group from the eastern states.
Our intention is to maintain a fresh and evolving selection of work that will surprise and stimulate our patrons every time they visit the gallery. The design concept by Stephen Coates of aCTa contrasts the texture of Donnybrook stone with a minimalist structure inspired by Mies van der Rohe's Barcelona Pavilion. Beautiful landscaped gardens, designed by a Yallingup landscaper, have created a stunning environment that completes the Gallery's artistic setting.
The Gallery is complimented by The Studio Bistro; a vibrant arts dining venue that combines continental style cuisine with a warm and friendly atmosphere. Enjoy our award winning bistro style menu, innovative wine list as well as a beautiful range of artworks from leading artists around the country. There's ample space for a long relaxing lunch on the terrace, or you can enjoy some of the best informal dining in the South West with an exciting menu prepared by Executive Chef Blair Allen.
We are really delighted that The Studio Gallery has emerged as an additional destination for art lovers in the South West.
It may be winter here in WA but that doesn't mean you have to spend the next few months in...
Read More