Discover what's going on in arts, events & culture
Discover what's going on in arts, events & culture.
Check out travel guides for regional WA
Check out travel guides for regional Western Australia.
Explore winery guides for Perth and regional WA
Check out winery guides for Perth and regional WA.
Attractions in Dryandra
scroll=y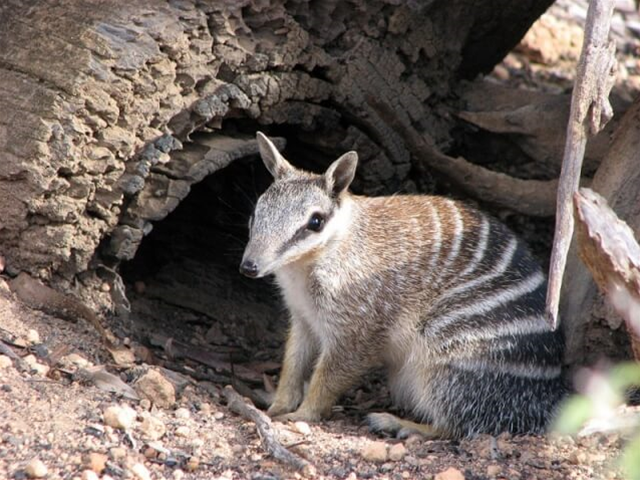 The Woylie Walk is an easy loop trail through Dryandra Woodland, a conservation area for unique,rare and endangered animals such as the Numbat, Western Australia's emblem
Suited For:Teens (13 - 17),Adults (18+),Families,Kids (4 - 12)
Course Duration:2 hours
Open days/Times:Mon - Sun
Type:Sites & Trails
Details
Open Days:Monday,Tuesday,Wednesday,Thursday,Friday,Saturday,Sunday,Public Holidays,School holidays
Tour Locations:Old Mill Dam Picnic Area, Dryandra Woodland (Start Point)
Description
With more than 25 mammals, 100 birds and 50 reptiles you can be sure to encounter plenty of wildlife in this beautiful forest.
The Woylie Walk starts at the Old Mill Dam and weaves its way through woodlands of wandoo, powderbark, kwongan heathlands, jarrah and stands of sheoak. Look for woylie diggings in the area and numbats and echidnas searching for termites.
This is just one of many great walks and trails for you to enjoy by foot, bicycle or in the comfort of your car. The trails vary in length from one to more than 25 kilometres and one of the drive trails features audio stories of the area through FM radio at six different stops. The Ochre Trail, highlights the Aboriginal heritage of the Dryandra area including an ochre pit.
Visit the Barna Mia animal sanctuary on a delightful night time journey to see five threatened mammals and two conservation-dependant animals native to Dryandra at close range.
Stay overnight in one of the old mill cottages at the heritage listed Lions Dryandra Woodland Village.
After almost a year of campaigning, Picabar has finally been saved! The popular Northbridge bar and rendezvous spot near the...
Read More