Light Food Facilities Wineries in Donnybrook / Capel
Wineries in Donnybrook Capel
region=donnybrook-capel&type=wineries&categories=125829
Visit our amazing cellar door and enjoy our boutique premium wines from the oldest vines in the Geographe region, available for tasting and purchase, try some local produce from our cafe and local art
Wine Variety:Cabernet Sauvignon,Cabernet Shiraz,Semillon,Semillon Sauvignon Blanc,Shiraz,Rosé,Sauvignon Blanc Semillon
Wine Region:Geographe
Open Days/times:Thurs- Mon 10am- 5pm
Details
Established:1978
Geographe:Donnybrook
Vineyards:6 acres
Winemaker:Naturaliste Vintners
Size & Year:Established 1951 - 2000,Boutique (1,000-4,999 cases)
Facilities:Cellar Door,Gallery,Dogs Welcome,Functions,Light Food,Wheelchair Access
Cellar Door Open:Thursday,Friday,Saturday,Sunday
Brands:Cellar Series, Premium Series
Wheelchair Access:Yes (ramps for entry, our carpark is gravel)
Lunch Open:Thursday,Friday,Saturday,Sunday,Holidays
Description
Barton Jones Wines is a boutique winery with some of the oldest vines in the Geographe Region, six acres were planted in 1978 with the first wines produced in 2007. Our grape varieties include Cabernet Sauvignon, Shiraz, Semillon and Chenin Blanc and we are part of the Geographe Wine Region of Western Australia. We're situated just 1.5km from Donnybrook town centre.Mature vines and fruit quality underpin the production of premium wines. The 56-acre property includes Cabernet Sauvignon, Shiraz, Semillion and Chenin Blanc. The vineyard is dry grown and has no requirement for irrigation.Two distinct wine styles are produced: the Premium Series is a wooded style vintage with food matching in mind, and the Cellar Series, restrained with oak and a fresh, vibrant fruit driven style. The cellar door is entirely solar powered and has a 'skate park' roof shape designed to catch the perfect amount of sun power and collect rain water. All materials used in the cellar door are environmentally friendly and upcycled. The cellar door and cafe is open for tastings and sales from Thurs- Mon 11am to 4.30pm and most public holidays (excluding Good Friday and Christmas Day). It's available for hire for weddings, birthdays and other special events, including corporate days and meetings.You can contact us on
[email protected]
and follow us on facebook, instagram and twitter. Our phone number is 0409 831 926.We look forward to welcoming you soon.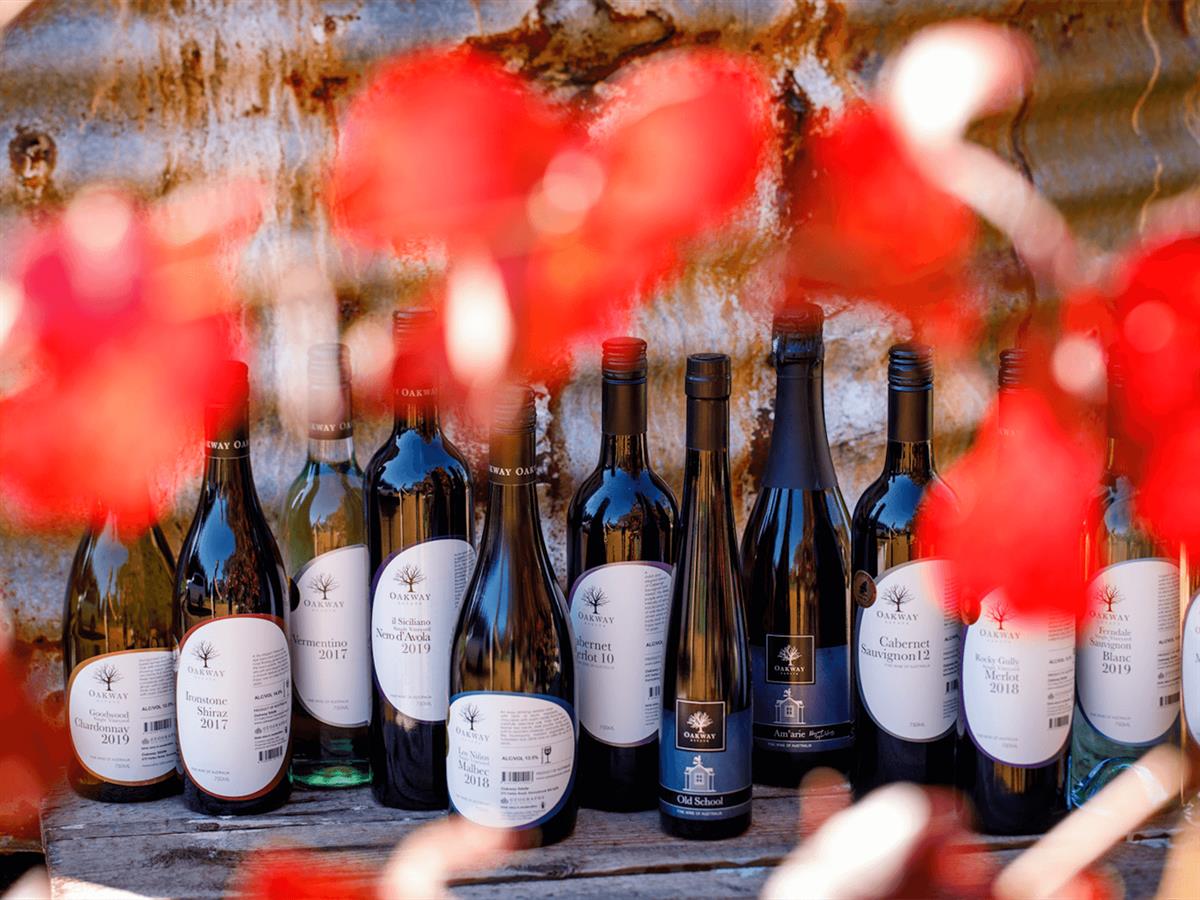 Gourmet Traveller's Best Small Cellar Door, Geographe (2014 and 2016) making hand crafted boutique wines, craft beers, delicious grazing plates and pizzas at their cellar door west of Donnybrook
Wine Variety:Cabernet Merlot,Cabernet Sauvignon,Chardonnay,Merlot,Sauvignon Blanc,Shiraz,Malbec,Sparkling,Vermentino,Fortified,Dessert,Method Traditionale,Tawny,Cabernet,Nero D'avola,Rosé
Wine Region:Geographe
Open Days/times:Cellar Door and Cafe: Saturday and Sunday 11am to 5pm and some public holidays. Please check our website.
Details
Established:1997
Facilities:Cellar Door,Light Food,Dogs Welcome,Functions,Wheelchair Access,Restaurant
Geographe:Donnybrook
Vineyards:2 hectares
Winemaker:Tony Davis
Size & Year:Established 1951 - 2000,Boutique (1,000-4,999 cases)
Cases Produced:1500
Wheelchair Access:Yes
Cellar Door Open:Saturday,Sunday,Holidays
Lunch Open:Saturday,Sunday,Holidays
Description
Three generations of the Hammond family have toiled together to create the vineyards of Oakway Estate within the Geographe Wine Region. Owners Wayne and Ria planted their vines in 1997, and following success with winemaking, the former orchard farm now supports a boutique winery and cellar door, nano brewery, vineyard, a plantation of sustainable blue gum trees and beef cattle.
Oakway Estate takes a very hands-on and natural approach to vineyard management to carefully monitor vine vigour and growth, with passion undertaking labour-intensive tasks including fruit thinning and leaf plucking to grow superb quality grapes.
The Wine
Varieties include Sauvignon Blanc, Chardonnay, Vermentino, Nero D'avola, Malbec, Merlot, Cabernet Sauvignon, Shiraz, Old School Liqueur, Methode Chamenoise Sparkling Blanc de Blanc and a delicously sweet Moscato.
Cellar Door
Enjoy sampling our wines, or stay longer and purchase a glass or bottle of wine to savour whilst overlooking our changing vineyard vista throughout the seasons. If you prefer beer, try our own craft beers on tap. Open weekends and most public holidays from 11am - 5pm.
The Food
Oakway's cellar door cafe features gourmet bespoke pizzas and local produce grazing platters designed to complement the Estate wines. A selection of our own craft beers are available too.
Unique Highlights
A calendar of Long Table Lunches prepared by local guest chefs to showcase WA's excellent local produce is scheduled throughout the year. Bookings essential.
Halliday Rating
4 and half Stars
We've been blessed with some balmy summer evenings over the last few weeks, which means it's the perfect time to...
Read More