Merlot Wine Variety Wineries in Donnybrook / Capel
Wineries in Donnybrook Capel
categories=10061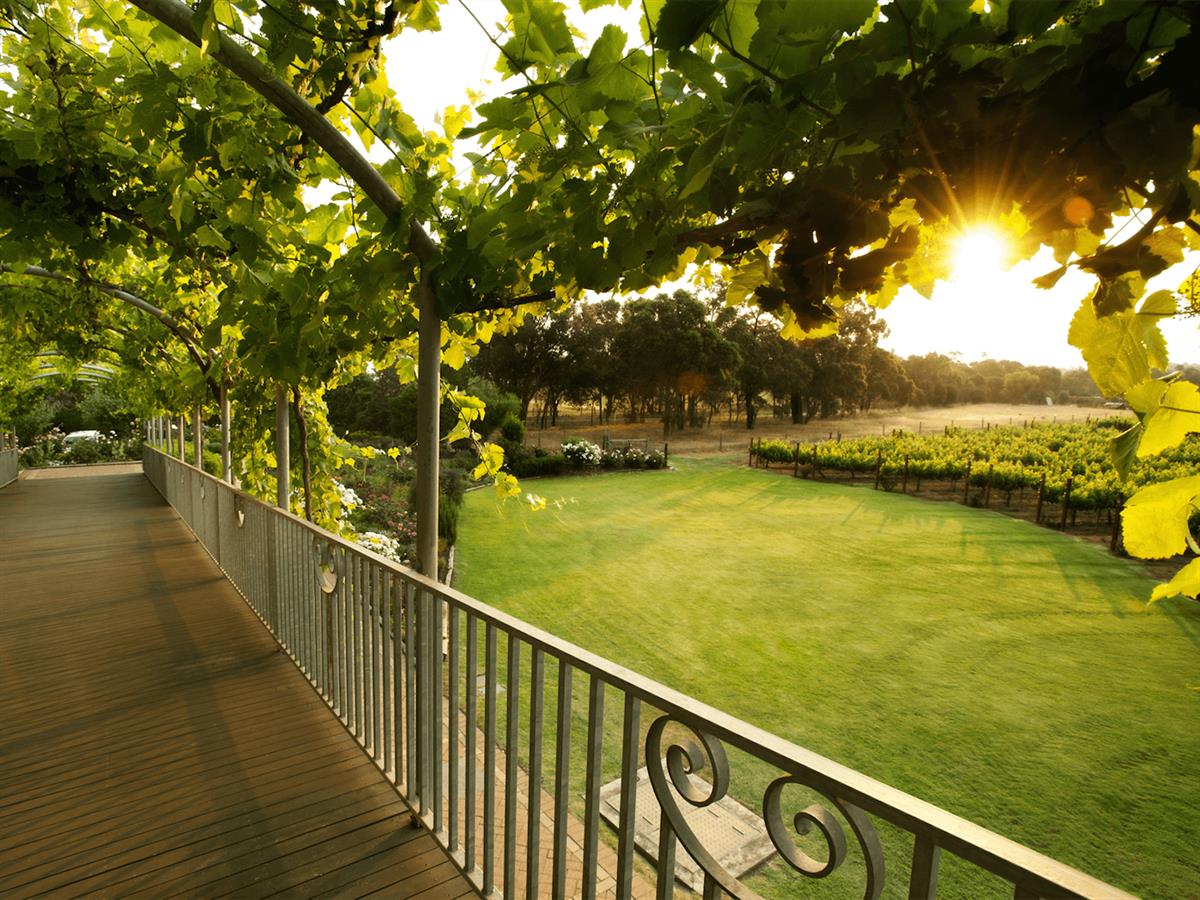 Capel Vale is a pioneer within Western Australia and amongst the first to be established with vines planted in 1974. Capel Vale Cellar Door & Match Restaurant open 7 days.
Wine Variety:Cabernet Merlot,Cabernet Sauvignon,Cabernet Shiraz,Chardonnay,Merlot,Pinot Noir,Riesling,Rosé,Brut,Malbec,Merlot Blend,Sauvignon Blanc Semillon,Semillon,Shiraz,Verdelho,Sparkling,Sauvignon Blanc
Wine Region:Geographe
Open Days/times:7 days 10am-4pm
Details
Facilities:Wheelchair Access,Cellar Door,Functions,Restaurant
Cellar Door Open:Holidays,Monday,Tuesday,Wednesday,Thursday,Friday,Saturday,Sunday
Lunch Open:Monday,Thursday,Friday,Saturday,Sunday,Holidays
Geographe:Busselton / Capel
Vineyards:90 hectares
Size & Year:Established 1951 - 2000
Description
The Wines
Capel Vale has been crafting intensely fruit driven, powerful yet elegant wines from the cool regions of Western Australia since 1974. A broad range of wines in the Debut, Regional Series, Cellar Exclusive, Black Label and Single Vineyard Wine tiers.
Capel Vale has established mature vineyards in Geographe, Margaret River and Mount Barker and produces wines that reflect the distinct climate and soils of each region.
Cellar Door
Visitors are warmly welcome to the cellar door to taste and purchase the full range of Capel Vale Wines. Located in Capel, two hours from Perth, indulge in match plates by the fire or alfresco in the summer breeze at Capel Vale's charming cellar door, open every day from 10am - 4:30pm.
The Food - Match Restaurant
The philosophy behind the restaurant is to Match food and wine. The menu comprises of Match Plates where components match the characteristics in the recommended wine. Grazing plates & cheese plates are also available.
Open Thursday to Monday 11:30am - 2:30pm.
Bookings [email protected]
Halliday Rating
5 Red Stars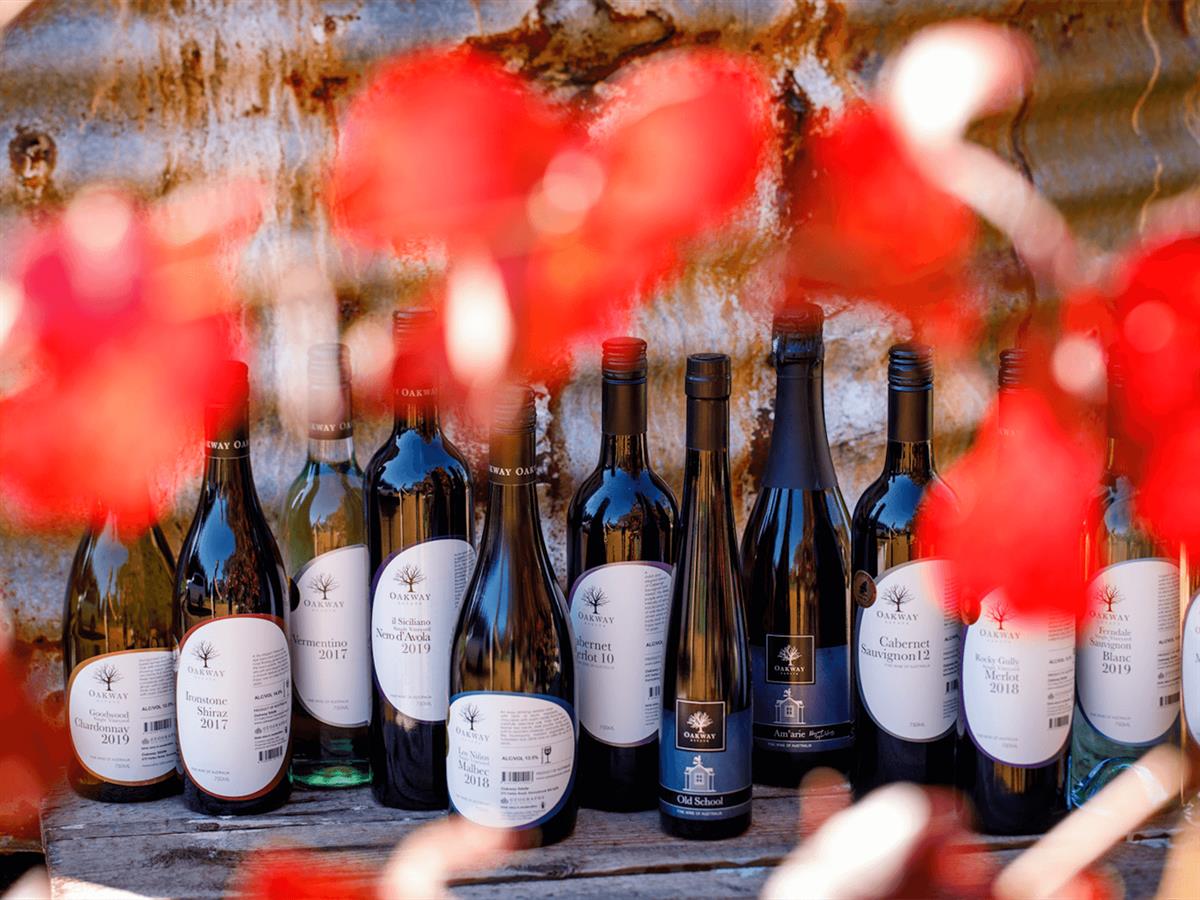 Gourmet Traveller's Best Small Cellar Door, Geographe (2014 and 2016) making hand crafted boutique wines, craft beers, delicious grazing plates and pizzas at their cellar door west of Donnybrook
Wine Variety:Cabernet Merlot,Cabernet Sauvignon,Chardonnay,Merlot,Sauvignon Blanc,Shiraz,Fortified,Dessert,Method Traditionale,Tawny,Cabernet,Nero D'avola,Rosé,Malbec,Sparkling,Vermentino
Wine Region:Geographe
Open Days/times:Cellar Door and Cafe: Saturday and Sunday 11am to 5pm and some public holidays. Please check our website.
Details
Established:1997
Facilities:Cellar Door,Functions,Wheelchair Access,Restaurant,Light Food,Dogs Welcome
Geographe:Donnybrook
Vineyards:2 hectares
Winemaker:Tony Davis
Size & Year:Established 1951 - 2000,Boutique (1,000-4,999 cases)
Cases Produced:1500
Lunch Open:Sunday,Holidays,Saturday
Cellar Door Open:Saturday,Sunday,Holidays
Wheelchair Access:Yes
Description
Three generations of the Hammond family have toiled together to create the vineyards of Oakway Estate within the Geographe Wine Region. Owners Wayne and Ria planted their vines in 1997, and following success with winemaking, the former orchard farm now supports a boutique winery and cellar door, nano brewery, vineyard, a plantation of sustainable blue gum trees and beef cattle.
Oakway Estate takes a very hands-on and natural approach to vineyard management to carefully monitor vine vigour and growth, with passion undertaking labour-intensive tasks including fruit thinning and leaf plucking to grow superb quality grapes.
The Wine
Varieties include Sauvignon Blanc, Chardonnay, Vermentino, Nero D'avola, Malbec, Merlot, Cabernet Sauvignon, Shiraz, Old School Liqueur, Methode Chamenoise Sparkling Blanc de Blanc and a delicously sweet Moscato.
Cellar Door
Enjoy sampling our wines, or stay longer and purchase a glass or bottle of wine to savour whilst overlooking our changing vineyard vista throughout the seasons. If you prefer beer, try our own craft beers on tap. Open weekends and most public holidays from 11am - 5pm.
The Food
Oakway's cellar door cafe features gourmet bespoke pizzas and local produce grazing platters designed to complement the Estate wines. A selection of our own craft beers are available too.
Unique Highlights
A calendar of Long Table Lunches prepared by local guest chefs to showcase WA's excellent local produce is scheduled throughout the year. Bookings essential.
Halliday Rating
4 and half Stars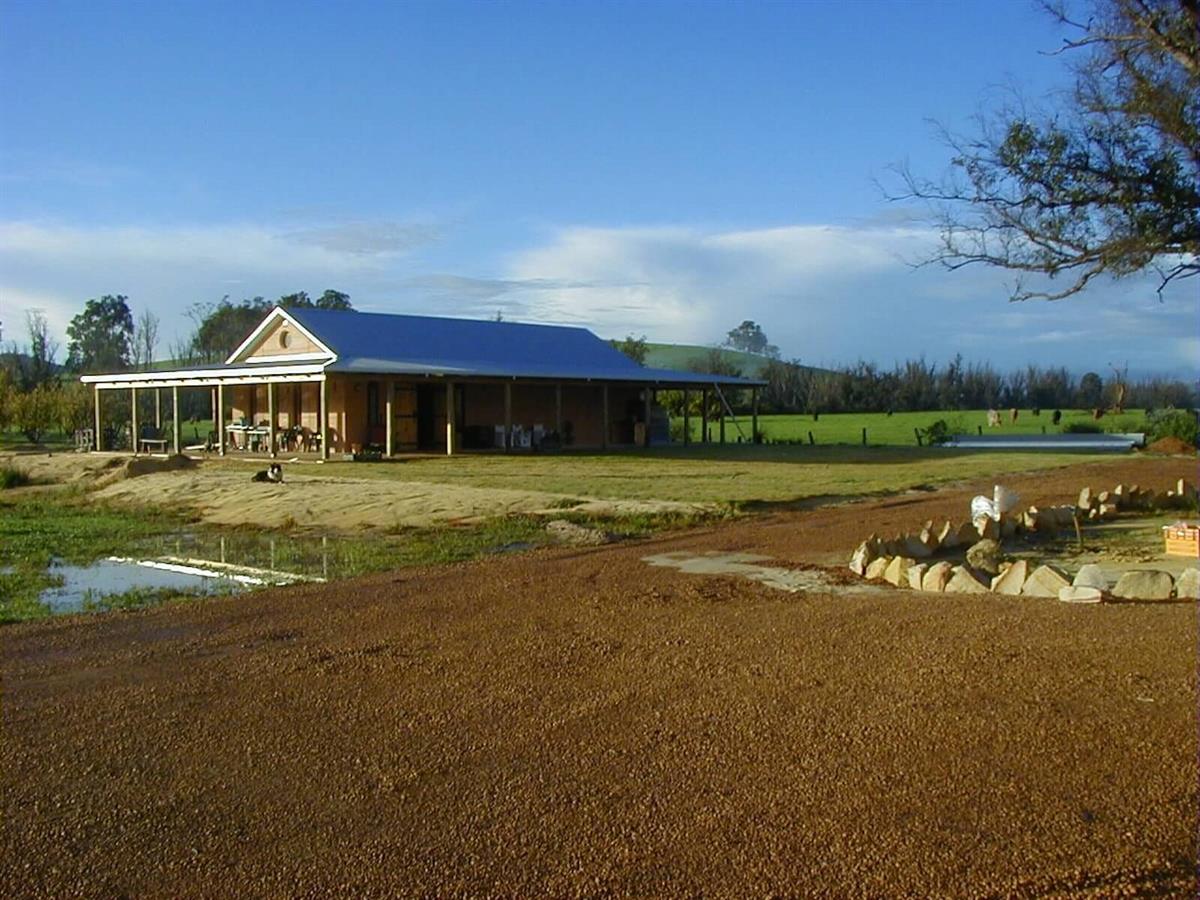 Experience the charm of this apple-turned-grape growing region at this small family owned and operated winery in the picturesque Preston Valley, making sweet and dry table wines and port.
Wine Variety:Merlot,Pinot Noir,Riesling,Sauvignon Blanc,Semillon,Shiraz,Verdelho,Fortified,Cabernet Sauvignon,Chardonnay
Open Days/times:Everyday 10.00am till 6.00pm
Wine Region:Geographe
Details
Size & Year:Micro (1-999 cases),Established 1951 - 2000
Cellar Door Open:Monday,Tuesday,Wednesday,Thursday,Friday,Saturday,Sunday
Geographe:Donnybrook
Brands:Thomson Brook Wines
Cases Produced:Less than 999
Established:1993
Vineyards:6 hectares
Winemaker:Terry Foster
Facilities:Cellar Door
Description
Located 7km from Donnybrook, in the Preston Valley, Thomson Brook was established in 1993 by Pam and Terry Foster. Traditionally, the region has been renowned as WA's premier apple-growing area, however, in recent years Donnybrook has established a steady reputation as a new and vibrant viticultural area. The estate produces a range of quality wines from hand-picked grapes, which are grown in the rich loam soils of the region.
The Wines
White varieties include Riesling, Semillon, Verdelho and Semillon Sauvignon Blanc; and reds include Cabernet Sauvignon, Cabernet Merlot, Shiraz, Tempranillo and a Port.
Cellar Door
Tastings and wine sales are available at the Thomson Brook cellar door, which also offers barbecue facilities and fresh local produce for sale. Open daily from 10am - 6pm.
With Summer in full swing, there's nothing better than a cold beer to stifle the heat! Here's Scoops guide to...
Read More