Micro (1-999 cases) Size & Year Wineries in Denmark
Wineries in Denmark
region=denmark&type=wineries&categories=101244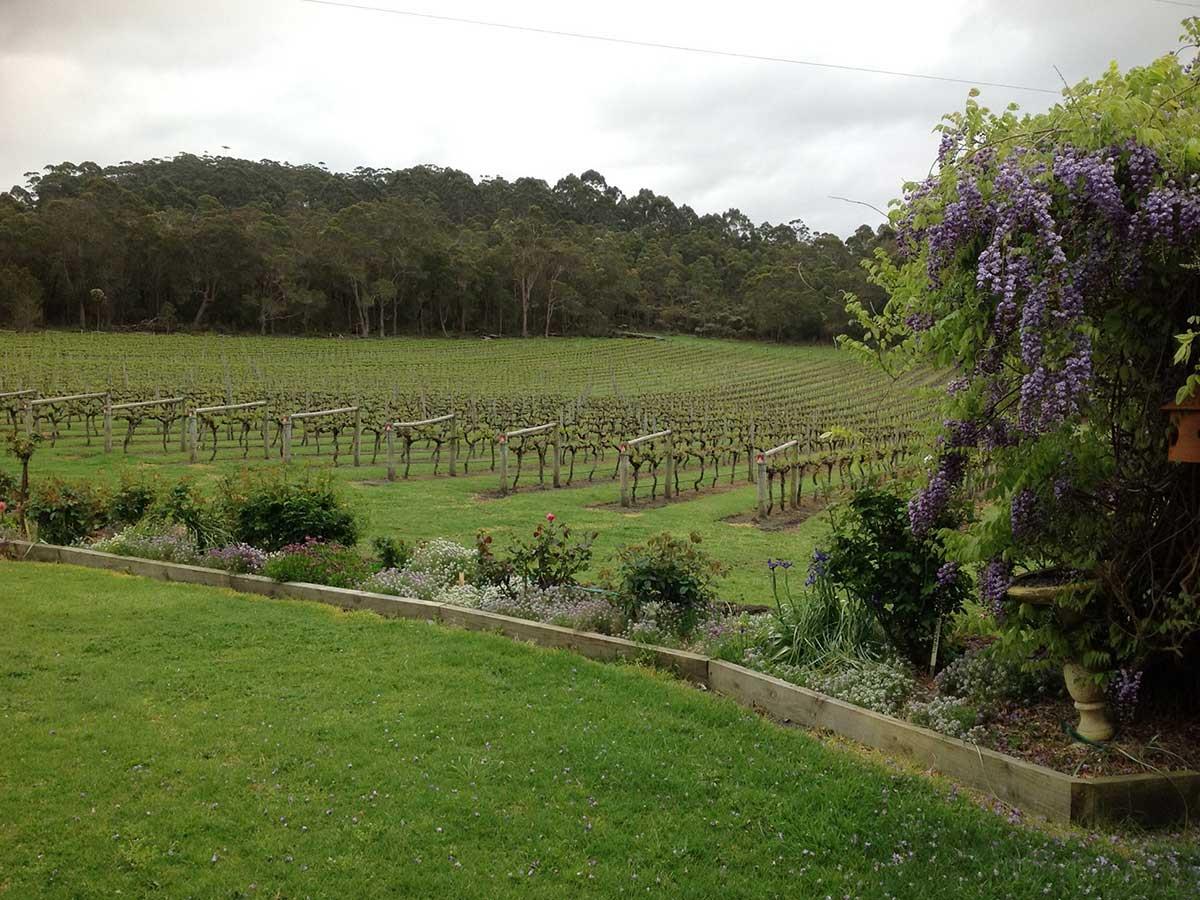 Wine from Ducketts Mill and more than 40 varieties of Denmark Farmhouse Cheese, all produced by Ross and Dallas Lewis, can be tasted at the homely cellar door in picturesque Scotsdale Valley.
Wine Variety:Cabernet,Chardonnay,Merlot,Muscat,Tawny,Riesling,Semillon Sauvignon Blanc,Shiraz,Fortified,Sparkling,Rosé,Sauvignon Blanc Semillon
Wine Region:Great Southern
Open Days/times:Cellar door & Shop: Everyday 10am to 5pm
Details
Cellar Door Open:Monday,Tuesday,Wednesday,Thursday,Friday,Saturday,Sunday,Holidays
Established:1997
Facilities:Cellar Door,Light Food
Great Southern:Denmark
Cases Produced:800 cases
Size & Year:Established 1951 - 2000,Micro (1-999 cases)
Vineyards:8 hectares
Winemaker:Harewood Estate (James Kellie)
Description
The land on which the Ducketts Mill winery is located started out with a small 5 acre planting of riesling, cabernet sauvignon and cabernet franc. Additional plantings have increased the total vineyard area to 18 acres.

Combining their love for cheese and wine, Ross and Dallas Lewis run a homely cellar door nestled in the lush Scotsdale Valley. Set in an old timber farmstead and overlooking the vineyard, visitors can settle back and enjoy cheese platters matched to the cool-climate wines from the estate in Denmark.
There are more than 40 varieties of cheese made under the Denmark Farmhouse Cheese brand and everything is made from locally sourced dairy produce. Left over milk is used to make ice-cream and fudge.
The Wines
Winemaker James Kellie is responsible for the concise collection of wines at Duckett's Mill. Sauvignon blanc, riesling, semillon, chardonnay, merlot, cabernet sauvignon and franc are all grown on the estate vineyards. There is also a small collection of fortified wines, which are well-matched to the generous cheese and meat platters.
Wine Tasting
All wines and cheeses are available for tasting at the cellar door on Scotsdale Road from Monday to Sunday, 10-5.
Unique Highlights
Cheese, jam, chutney, fudge, premium home-made ice-cream and wines are all made at Duckett's Mill and are available for purchase at the cellar door.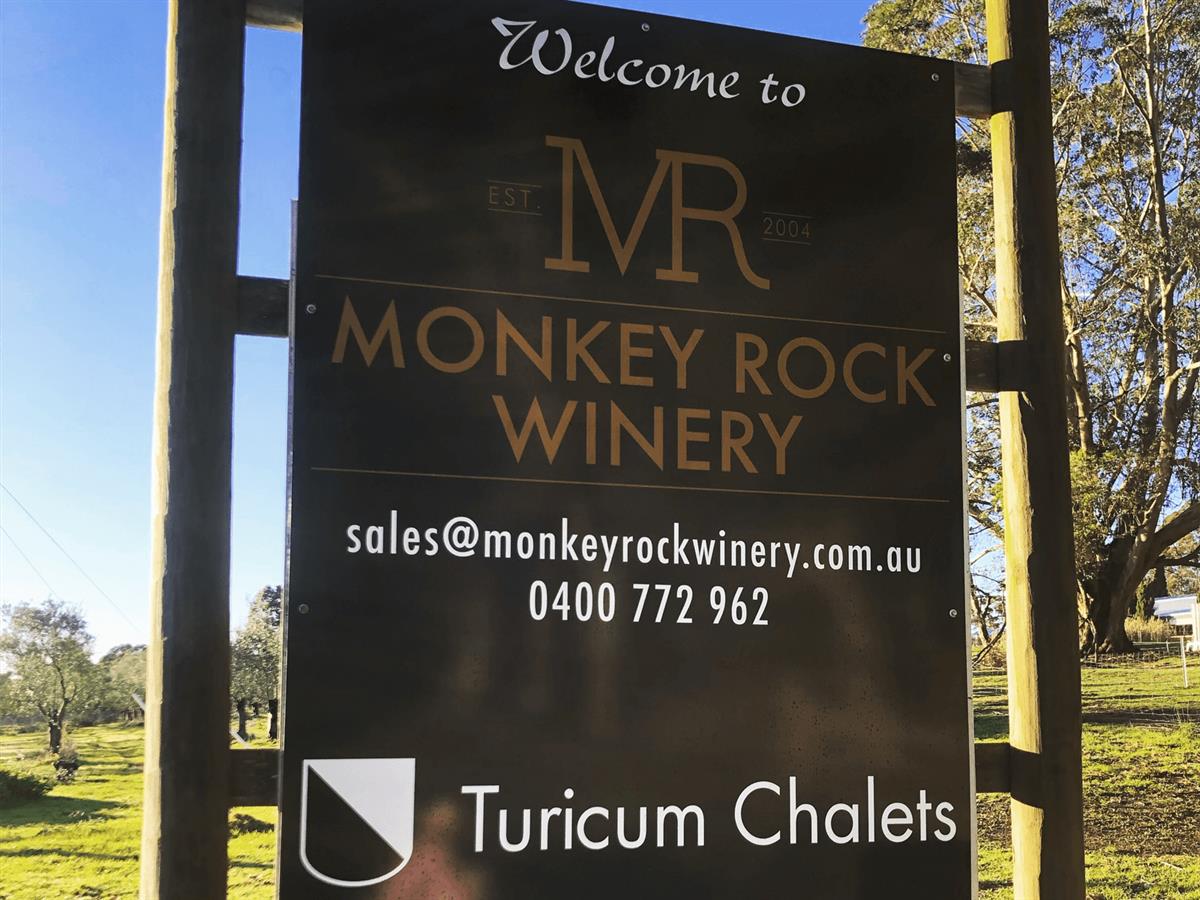 A quaint, family owned and operated winery producing Italian-style handmade wines, liqueurs, cider and olive oil with no added preservatives or additives in the heart of Denmark.
Wine Region:Great Southern
Wine Variety:Cabernet Merlot,Cabernet Sauvignon,Cabernet Shiraz,Shiraz
Details
Established:2000
Size & Year:Established 1951 - 2000,Micro (1-999 cases)
Great Southern:Denmark
Facilities:Accommodation,Cellar Door,Dogs Welcome,Wheelchair Access
Cellar Door Open:Thursday,Friday,Saturday,Sunday,Holidays
Description
The first grapevines within the property's 1 hectare vineyard were planted in 2000 by Swiss owners Regula and Hermann Fehr. In 2019 their daughter Stephanie and her Husband Kai have taken over the family business and introduced Cider made with no added preservatives

The estate's cellar door is open Thursday to Tuesday 11am to 4pm or by appointment.
The Wines
Monkey Rock produce Cabernet Sauvignon, Merlot, Pinot Noir, Chardonnay, Riesling and Shiraz varieties.
The Ciders
No added preservative ciders - including apple, pineapple and passionfruit
Unique Highlights
Nearly all the wines are not aged in oak - they are fruit driven and not filtered or fined. Traditional Italian liqueurs such as Limoncello and Nocino are also produced, alongside delectable olive oils made fresh from olive trees grown on the property.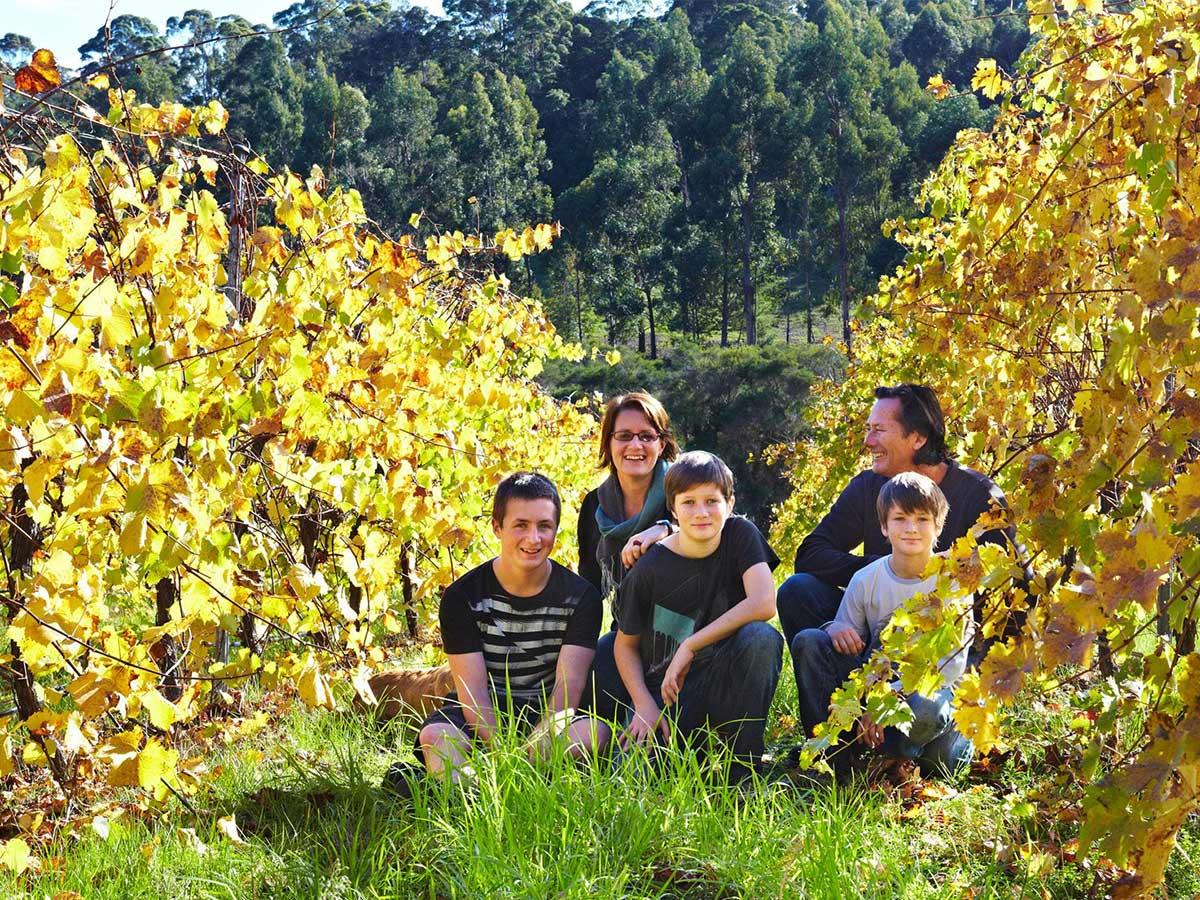 Taste distinctive, handcrafted wines and explore acclaimed local art at this delightful, 5 Star Halliday-rated family vineyard, set beside the picturesque Kent River, between Walpole and Denmark.
Wine Variety:Cabernet Franc,Cabernet Sauvignon,Chardonnay,Classic Dry White,Shiraz,Malbec
Wine Region:Great Southern
Open Days/times:Cellar door: Mon to Sun 11am to 5pm
Details
Cellar Door Open:Monday,Tuesday,Wednesday,Thursday,Friday,Saturday,Sunday,Holidays
Established:1997
Facilities:Cellar Door,Gallery
Great Southern:Denmark
Cases Produced:600 cases
Vineyards:2.4 hectares
Winemaker:David Britten
Size & Year:Micro (1-999 cases),Established 1951 - 2000
Description
Established in 1997 by David Britten and Melissa Boughey who relocated from Perth to bring their kids up with an idyllic country lifestyle. The property borders the pristine Kent River between Denmark and Walpole with low-yielding vines planted on a gentle north-facing slope with gravelly soils. The hands-on couple are meticulous in their selection of high-quality fruit, minimal intervention winemaking and precise oak handling.
Chardonnay, a Bordeaux style Cabernet Sauvignon/Cabernet Franc/Malbec blend and a Shiraz are made.
Cellar Door
The estate offers complimentary wine tasting at its modern and relaxed cellar door, which also showcases a selection of artworks by resident artist (and co-owner) Melissa Boughey, inspired by the many diverse colours and forms of the Denmark region. Unique sculptural woodwork by Tony Docherty is also on show and the winery also hosts Art Trail exhibitions throughout the year. Open 7 days from 11am - 5pm.
Halliday Rating
5 Stars
We've been blessed with some balmy summer evenings over the last few weeks, which means it's the perfect time to...
Read More