No Cellar Door Facilities Wineries in Denmark Coast
Discover what's going on in arts, events & culture
Discover what's going on in arts, events & culture.
Check out travel guides for regional WA
Check out travel guides for regional Western Australia.
Explore winery guides for Perth and regional WA
Check out winery guides for Perth and regional WA.
Wineries in Denmark To Walpole Region
categories=99998
A husband and wife duo and three-time Young Gun of Wine finalist making highly original, small batch, rustic, minimal intervention wines from a range of superb Great Southern vineyards.
Wine Region:Great Southern
Wine Variety:Chardonnay,Riesling,Shiraz
Details
Established:2012
Facilities:No Cellar Door
Size & Year:Established 2011 - 2019
Great Southern:Denmark
Description
Established in 2012, Brave New Wine is an adventure in wine by Andries and Yoko Luscher-Mostert. While working towards owning their own vineyard, the pair source fruit which is expressive of place and utilises organic/biodynamic management from high quality sites in the Great Southern. Wines are created utilising natural ferments, high quality fruit and traditional oak. Brave New Wine is a three-time finalist in Australia's Young Gun of Wine Awards which recognise the most interesting new players in the nation's wine scene.
The Wines
Every new wine gets a brand new, custom designed label by Yoko each vintage. The creatively-named collection includes a 'Magical Animal' Chardonnay, 'Dreamland' Riesling and 'Shadenfreude' Shiraz.
Mercurial winemaker Andrew Hoadley produces an innovative re-imagination of traditional wines through his fermentation of creative, drinkable blends at this boutique wine production facility.
Wine Variety:Shiraz,Cabernet Malbec,Riesling
Open Days/times:No Cellar Door
Wine Region:Great Southern
Details
Great Southern:Denmark
Brands:La Violetta Wines
Established:2008
Winemaker:Andrew Hoadley
Facilities:No Cellar Door
Description
La Violetta was established in 2008 by Andrew 'AJ' Hoadley, a well-travelled and respected winemaker who chose to settle in Denmark with his wife Hanna Reichel for its excellent winemaking conditions. Grapes are sourced from a handful of trusted growers from some of the oldest vineyards in the region, with a focus on small-scale production to ensure each wine is personally hand-crafted. In 2010, La Violetta's first release, 2008 La Ciornia, featured in UK Critics Matthew Jukes' Top 100 and Sarah Ahmed's Top 5 Australian wines.
The name 'La Violetta' derives from an old Piedmontese song celebrating intoxication.
The wines are made with an array of ancient winemaking techniques learnt from different regions around the world and created in small batches to make interesting and complex wines. Varieties include Riesling, Gwurtztraminer Chardonnay and Shiraz.
Wines can be purchased online or at selected retailers in Australia, the UK and Singapore.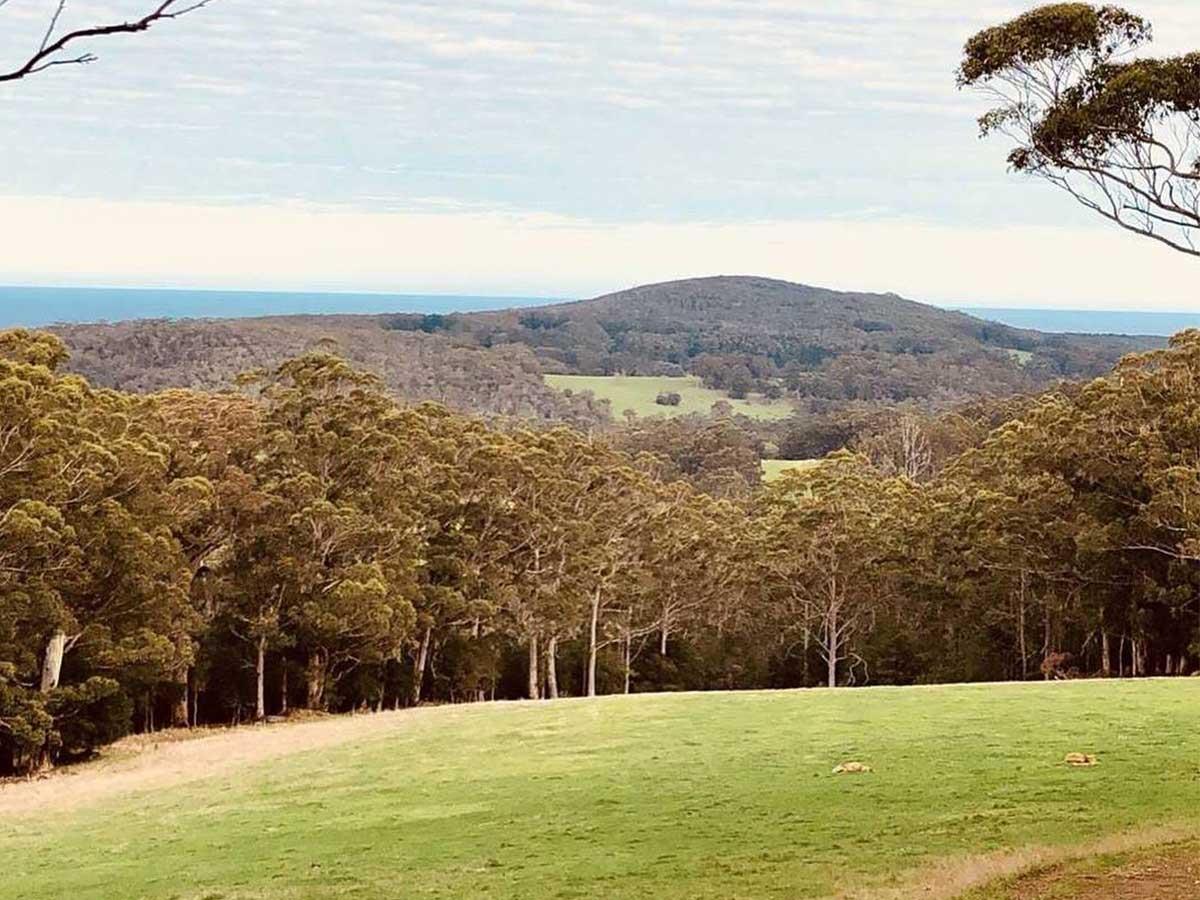 Situated on the Southern tip of WA, this boutique winery is focused on producing first-class wines adhering to simple, traditional approaches to fruit-picking, ageing, and winemaking. No cellar door.
Wine Variety:Shiraz Cabernet,Shiraz,Sparkling,Chardonnay,Merlot,Pinot Noir,Riesling,Sauvignon Blanc
Wine Region:Great Southern
Open Days/times:No Cellar Door
Details
Great Southern:Denmark
Cases Produced:500 cases
Vineyards:17 hectares
Established:2001
Facilities:No Cellar Door
Size & Year:Small (5,000-49,999 cases),Established 2001 - 2010
Winemaker:Coby Ladwig, Luke Eckersley
Description
Best mates and local winemakers Luke Eckersley and Coby Ladwig reignited the Rosenthal Wines label when they purchased it from Dr John Rosenthal in 2012. Sourcing fruit from specialty vineyard sites throughout the Great Southern, they hand craft a range of timeless wines that reflect the diversity of sites in the region. Both young winemakers are highlight awarded, with Coby being named as a finalist in the Wine Society's Young Winemaker of the Year Awards.
Their Riesling, Shiraz, Cabernet and Merlot come from partner vineyards in Frankland River, Boyup Brook and Mount Barker. Pinot Noir, Chardonnay and Sauvignon Blanc is from Denmark.
Halliday Rating
5 Stars
Missing happy hour drinks with the gang at your local bar? Now you can make cocktails as good as the...
Read More