Fortified Wine Variety Wineries in Denmark Coast
Discover what's going on in arts, events & culture
Discover what's going on in arts, events & culture.
Check out travel guides for regional WA
Check out travel guides for regional Western Australia.
Explore winery guides for Perth and regional WA
Check out winery guides for Perth and regional WA.
Wineries in Denmark To Walpole Region
categories=125831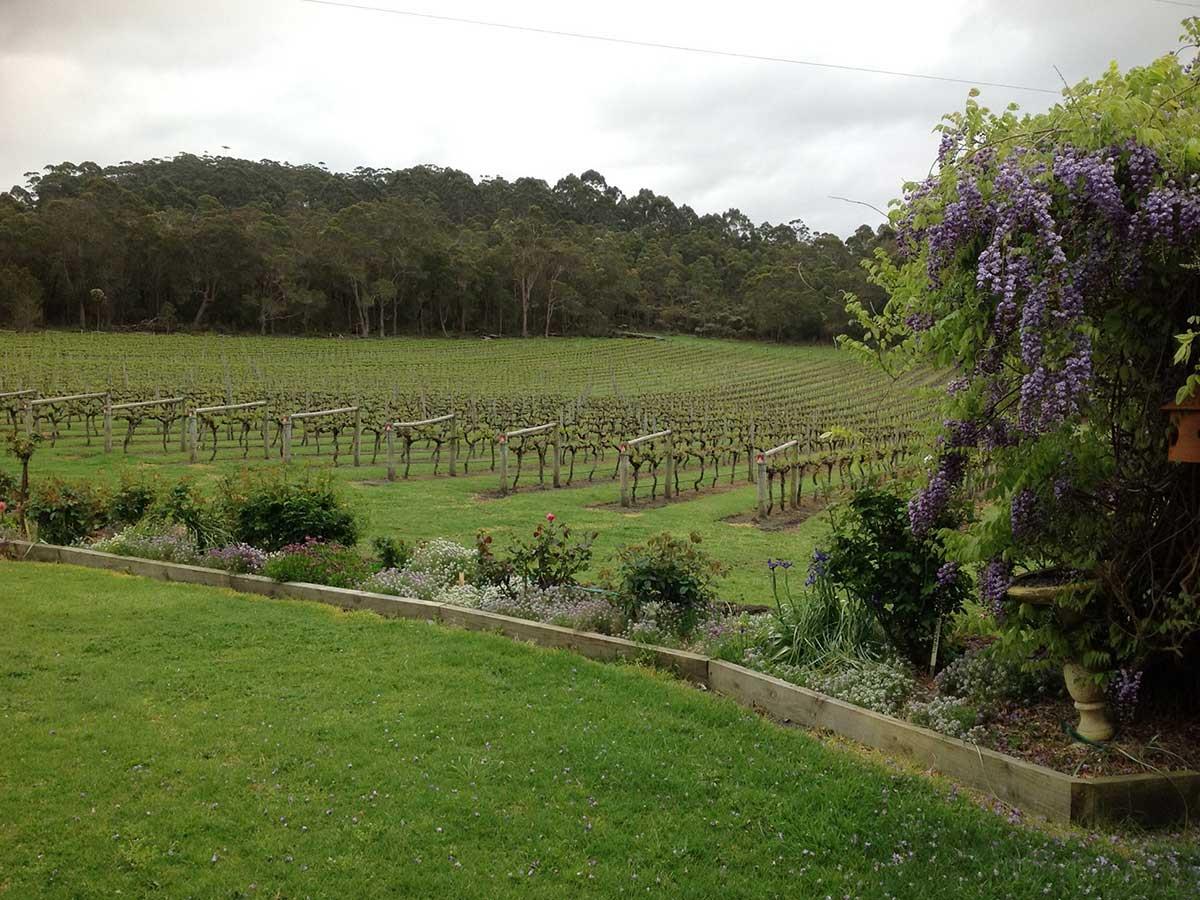 Wine from Ducketts Mill and more than 40 varieties of Denmark Farmhouse Cheese, all produced by Ross and Dallas Lewis, can be tasted at the homely cellar door in picturesque Scotsdale Valley.
Wine Variety:Rose,Sauvignon Blanc Semillon,Cabernet,Chardonnay,Merlot,Muscat,Port,Riesling,Semillon Sauvignon Blanc,Shiraz,Fortified,Sparkling
Wine Region:Great Southern
Open Days/times:Cellar door & Shop: Everyday 10am to 5pm
Details
Size & Year:Micro (1-999 cases),Established 1951 - 2000
Cellar Door Open:Monday,Tuesday,Wednesday,Thursday,Friday,Saturday,Sunday,Holidays
Established:1997
Facilities:Cellar Door,Light Food
Great Southern:Denmark
Cases Produced:800 cases
Vineyards:8 hectares
Winemaker:Harewood Estate (James Kellie)
Description
The land on which the Ducketts Mill winery is located started out with a small 5 acre planting of riesling, cabernet sauvignon and cabernet franc. Additional plantings have increased the total vineyard area to 18 acres.

Combining their love for cheese and wine, Ross and Dallas Lewis run a homely cellar door nestled in the lush Scotsdale Valley. Set in an old timber farmstead and overlooking the vineyard, visitors can settle back and enjoy cheese platters matched to the cool-climate wines from the estate in Denmark.
There are more than 40 varieties of cheese made under the Denmark Farmhouse Cheese brand and everything is made from locally sourced dairy produce. Left over milk is used to make ice-cream and fudge.
The Wines
Winemaker James Kellie is responsible for the concise collection of wines at Duckett's Mill. Sauvignon blanc, riesling, semillon, chardonnay, merlot, cabernet sauvignon and franc are all grown on the estate vineyards. There is also a small collection of fortified wines, which are well-matched to the generous cheese and meat platters.
Wine Tasting
All wines and cheeses are available for tasting at the cellar door on Scotsdale Road from Monday to Sunday, 10-5.
Unique Highlights
Cheese, jam, chutney, fudge, premium home-made ice-cream and wines are all made at Duckett's Mill and are available for purchase at the cellar door.
Located on Denmark's scenic Scotsdale Road tourist route, this lovely family winery produces superior quality cool climate wines.
Wine Variety:Botrytis Riesling,Botrytis Semillon,Cabernet,Cabernet Merlot,Cabernet Sauvignon,Merlot,Pinot Noir,Riesling,Sauvignon Blanc,Shiraz,Sparkling Shiraz,Sparkling,Chardonnay,Fortified,Dessert
Wine Region:Great Southern
Open Days/times:Cellar door: Sat & Sun 11:00am to 4:30pm
Details
Cellar Door Open:Saturday,Sunday
Facilities:Cellar Door,Wheelchair Access
Winemaker:John Wade, Russell Hubbard
Established:2000
Size & Year:Boutique (1,000-4,999 cases),Established 1951 - 2000
Great Southern:Denmark
Cases Produced:3000 cases
Vineyards:3.3 hectares
Description
Purchased by Russell and Linda Hubbard in 2000, the property is situated on north-facing slopes of the Bennett Ranges; an area highly suited to cool-climate viticulture. The vineyard takes the best of organic and conventional farming principles to grow stunning, varietal fruit. John Wade, who James Halliday names as "arguably the most experienced winemaker in Western Australia" contract-makes the wines at the small onsite winery.
The Wines
Varieties include Fume Blanc, Semillon Sauvignon Blanc, Cabernet Sauvignon, Sparklings (Chardonnay, Rose, Riesling and Shiraz), Riesling, Chardonnay, Sauvignon Blanc, Shiraz, Semillon Blanc Sauvignon, Cabernet Franc, Pinot Noir, Muscat and Ratafia.
Cellar Door
The Rickety Gate cellar door provides a knowledgeable wine tasting experience, often hosted by owners Russell and Linda. Open Saturdays and Sundays 11:00am - 4:30pm.
Perched beside the Hay River Valley, this north-facing vineyard is known to grow some of the best Sauvignon Blanc in Denmark. Cellar door reopening in 2019.
Wine Region:Great Southern
Open Days/times:Cellar door and Cafe: Sat & Sun 11am to 5pm (closed during winter)
Wine Variety:Port,Sauvignon Blanc,Semillon,Semillon Sauvignon Blanc,Shiraz,Sparkling,Sparkling Rose,Sparkling Shiraz,Fortified,Cabernet Merlot,Cabernet Sauvignon,Chardonnay,Merlot
Details
Great Southern:Denmark
Cases Produced:3500 cases
Established:1997
Cellar Door Open:Sunday,Saturday
Lunch Open:Saturday,Sunday
Facilities:Light Food,Cellar Door,Functions
Size & Year:Boutique (1,000-4,999 cases),Established 1951 - 2000
Vineyards:13.5 hectares
Winemaker:Peter and Anthony Buxton, Michael Staniford (Consultant)
Description
Located nearby Denmark, Yilgarnia is the geological name for a region of Western Australia formed more than 2 billion years ago. Established in 1997 by Peter and Anthony Buxton, the vineyard has north-facing slopes with stunning views of the Hay River Valley, Wilson Inlet and the hills surrounding Denmark. The influence of the Southern Ocean's climate on the vineyard is significant and enables the production of colourful, aromatic, cool-climate wines.
The Wines
Yilgarnia is highly recognised for its Sauvignon Blanc, which James Halliday suggested is the signature wine and one of the best of its kind in Australia. The hand-crafted, estate-grown range also includes three sparkling wines and a selection of Cabernet blends, Chardonnay and Sauvignon Blanc Semillon wines are also made.
Cellar Door
Reopening in 2019 is the cellar door, which offers tastings with some of the region's most spectacular views across the vineyard, lush farmlands and wildflowers.
Halliday Rating
3 Stars
Missing happy hour drinks with the gang at your local bar? Now you can make cocktails as good as the...
Read More