Cabernet Franc Wine Variety Wineries in Denmark Coast
Discover what's going on in arts, events & culture
Discover what's going on in arts, events & culture.
Check out travel guides for regional WA
Check out travel guides for regional Western Australia.
Explore winery guides for Perth and regional WA
Check out winery guides for Perth and regional WA.
Wineries in Denmark To Walpole Region
categories=10037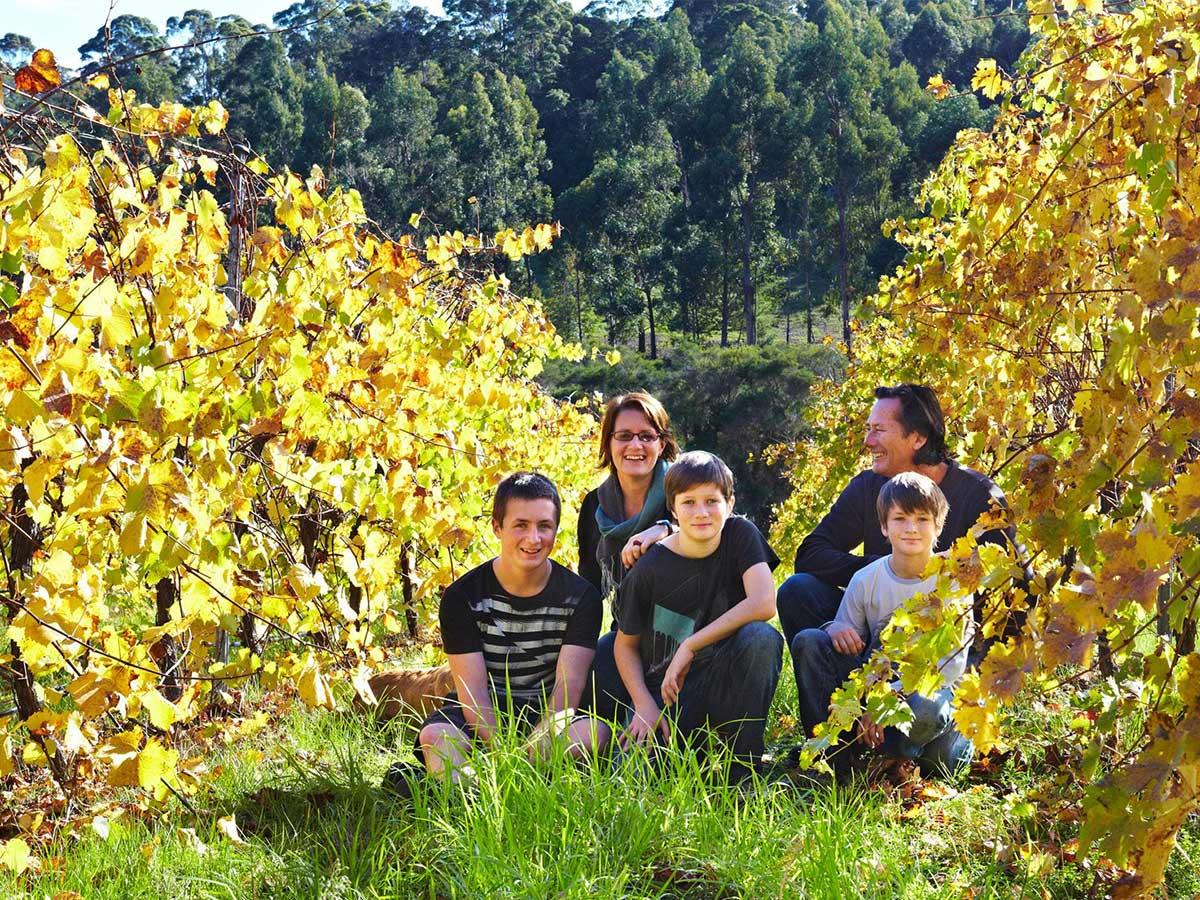 Taste distinctive, handcrafted wines and explore acclaimed local art at this delightful, 5 Star Halliday-rated family vineyard, set beside the picturesque Kent River, between Walpole and Denmark.
Wine Variety:Malbec,Cabernet Franc,Cabernet Sauvignon,Chardonnay,Classic Dry White,Shiraz
Wine Region:Great Southern
Open Days/times:Cellar door: Mon to Sun 11am to 5pm
Details
Size & Year:Micro (1-999 cases),Established 1951 - 2000
Cellar Door Open:Wednesday,Thursday,Friday,Saturday,Sunday,Holidays,Monday,Tuesday
Established:1997
Facilities:Cellar Door,Gallery
Great Southern:Denmark
Cases Produced:600 cases
Vineyards:2.4 hectares
Winemaker:David Britten
Description
Established in 1997 by David Britten and Melissa Boughey who relocated from Perth to bring their kids up with an idyllic country lifestyle. The property borders the pristine Kent River between Denmark and Walpole with low-yielding vines planted on a gentle north-facing slope with gravelly soils. The hands-on couple are meticulous in their selection of high-quality fruit, minimal intervention winemaking and precise oak handling.
Chardonnay, a Bordeaux style Cabernet Sauvignon/Cabernet Franc/Malbec blend and a Shiraz are made.
Cellar Door
The estate offers complimentary wine tasting at its modern and relaxed cellar door, which also showcases a selection of artworks by resident artist (and co-owner) Melissa Boughey, inspired by the many diverse colours and forms of the Denmark region. Unique sculptural woodwork by Tony Docherty is also on show and the winery also hosts Art Trail exhibitions throughout the year. Open 7 days from 11am - 5pm.
Halliday Rating
5 Stars
A serene vineyard producing premium cool-climate wines, offering the unique opportunity to contribute to various seasonal farming activities in exchange for accommodation as part of WWOOF.
Wine Variety:Cabernet Franc,Chardonnay,Merlot,Pinot Noir,Riesling,Rose,Sparkling
Open Days/times:Appointment Only
Wine Region:Great Southern
Details
Facilities:Appointment Only,Cellar Door
Size & Year:Boutique (1,000-4,999 cases),Established 1951 - 2000
Great Southern:Denmark
Brands:Silver Stream
Established:1995
Vineyards:40 hactares
Winemaker:James Kellie and Michael Garland
Description
Located at the western end of the Bennett Ranges, near Denmark Tony and Felicity Ruse purchased their property in 2004, naming it Silverstream in reference to their home near Wellington, New Zealand. Boasting natural karri forests, fertile soil and sweeping ocean views, the picturesque property produces expressive cool-climate, single vineyard wines. The first Silverstream Wine was made with the owners and some local friends, hand-picked and processed at a nearby winery.
The Silverstream Wines range include Sparkling Chardonnay, Riesling, Chardonnay, Rose, Pinot Noir, Cabernet Franc and Merlot.
Cellar Door
A charming cellar door is located amidst a beautiful array of gardens and orchards. Open by appointment only.
Halliday Rating
4.5 Stars
Unique Highlights
Join the 'Passionate Pickers'! Silverstream offer wine, in exchange for volunteers to pick grapes during the harvest from mid-February. Contact the winery for details. They are also a member of Wiling Worker on Organic Farms in Australia, where in exchange for accommodation, guests contribute to farm work.
More and more local breweries are offering home delivery to support themselves after their prime form of income was slashed...
Read More