Established 1951 - 2000 Size & Year Wineries in Dardanup
Wineries in Dardanup
region=dardanup&type=wineries&categories=125836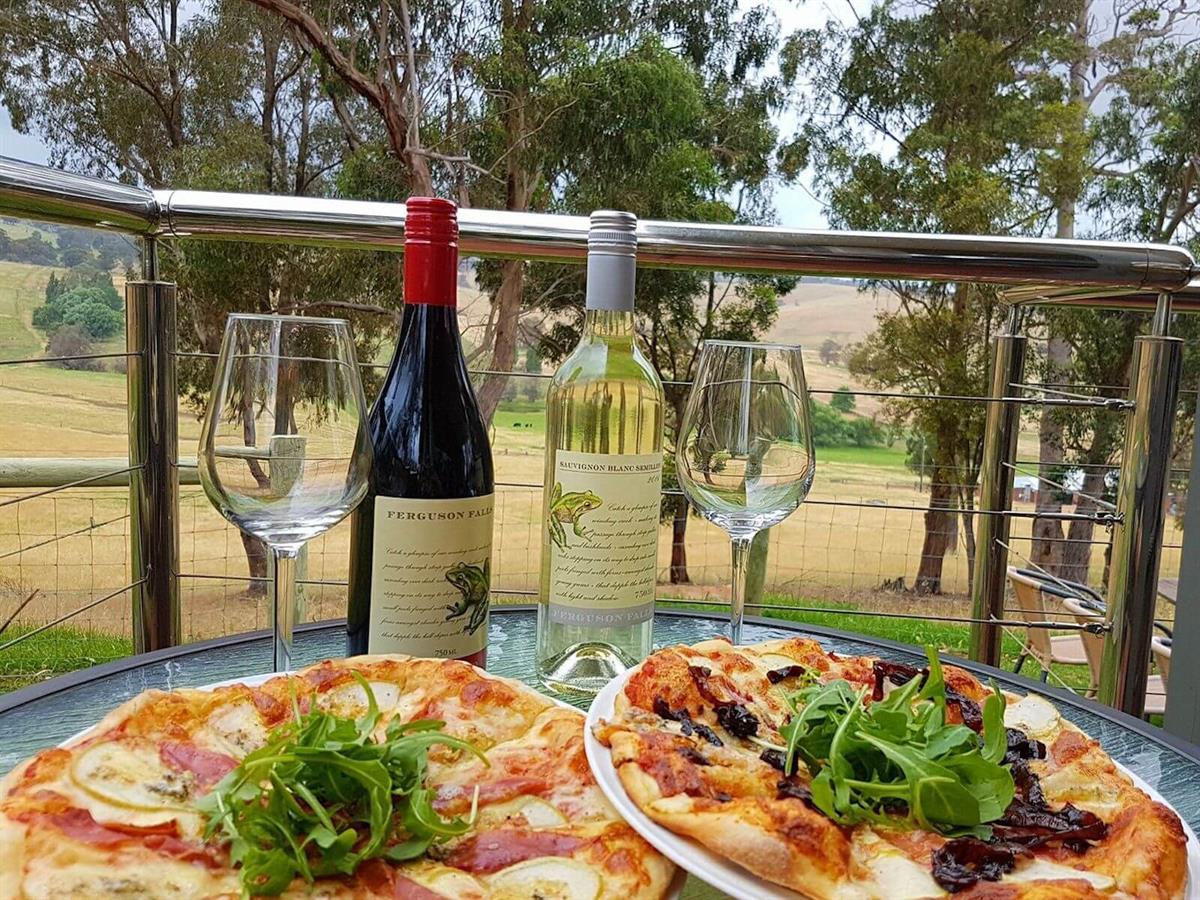 Pop in for lunch at this Gold Plate award-winning winery and cafe, known for its quality wines, delectable stone-baked pizzas and locally-made cheeses, served with a laidback, country atmosphere.
Wine Variety:Semillon Sauvignon Blanc,Verdelho,Merlot,Cabernet Merlot,Cabernet Sauvignon,Shiraz,Tempranillo
Wine Region:Geographe
Open Days/times:Fri to Sun, 10am to 4pm
Details
Cellar Door Open:Friday,Saturday,Sunday
Size & Year:Micro (1-999 cases),Established 1951 - 2000
Facilities:Restaurant,Wheelchair Access,Functions,Kids Play Area,Cellar Door
Lunch Open:Friday,Saturday,Sunday
Geographe:Ferguson Valley
Vineyards:3.5 hectares
Cases Produced:600
Description
Located 20 minutes east of Bunbury within the lush Ferguson Valley, this estate was one of the first vineyards to be planted in the region. Established by the Giumelli Family in 1983, the property's rich soils are home to the 3 hectare vineyard in which the family has planted award-winning vines.
The Wines
Cabernet Sauvignon, Shiraz, Merlot, Verdello and Tempranillo varieties are all grown at Ferguson Falls Wines and used to make their single variety lines and in blends to produce their famous Primavera Rosso (Chilled Red), the Autunno Bianco (semi sweet white) and their Shiraz Tempranillo named The Mostyn. Supported by locally produced Sauvignon Blanc and Semillon grapes to produce their SBS wine. Home to some of the oldest Cabernet Sauvignon vines in the Ferguson Valley with the first cuttings planted in 1983.
Cellar Door
Generous samples of the estate's wines are available at the cellar door, Friday through Sunday from 10am - 4pm. Alternative times for tastings can be arranged by appointment.
The Food
Ferguson Falls Estate's delicious stone-baked American and Italian style gourmet pizzas received the Gold Plate Award in 2017. There's also a range of cheeses, created from the farm's dairy milk available to enjoy as well as desserts and Gesha coffee. Open Friday, Saturday and Sunday from 10am - 4pm.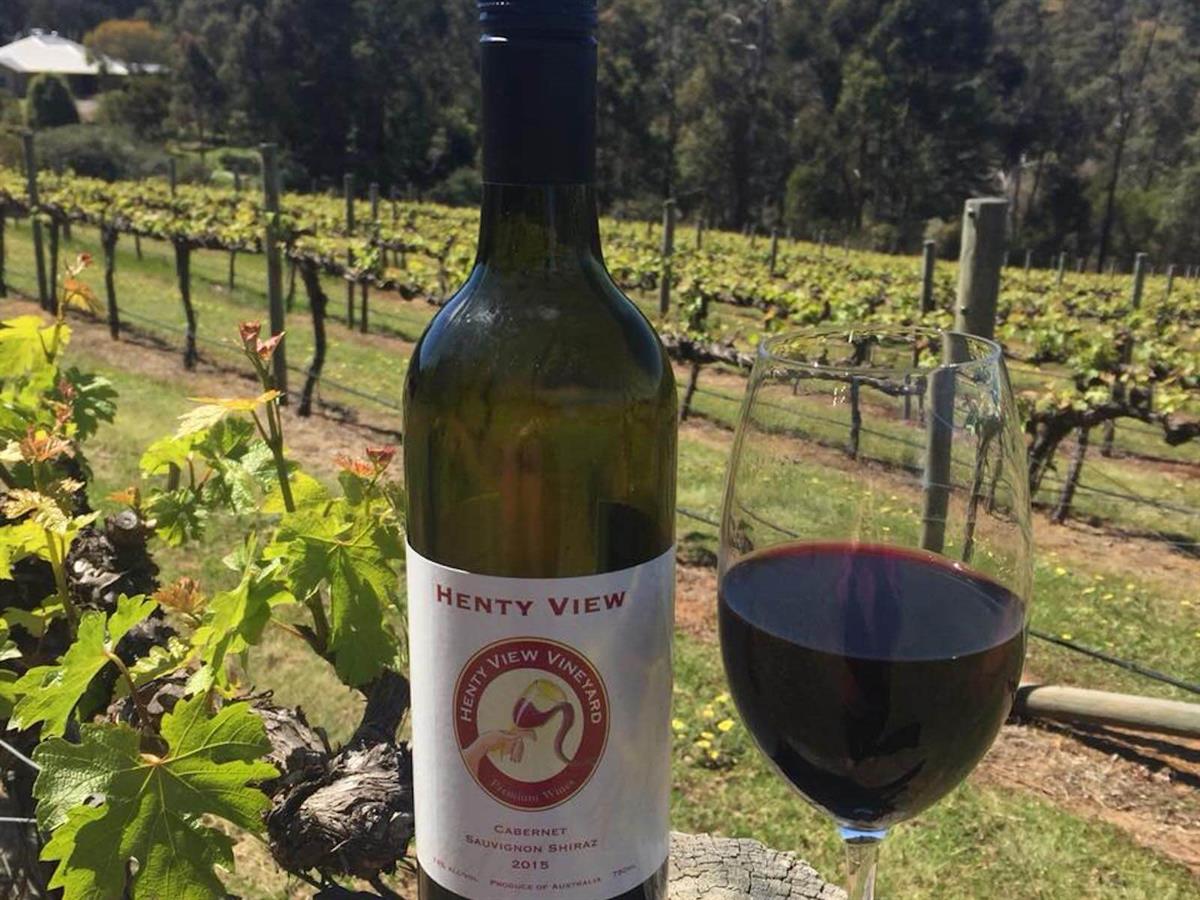 A boutique family vineyard and winery in Ferguson Valley with Indian Ocean views crafting award-winning, 100% estate-made, bright, fruit-driven white and rich, full-bodied red wines.
Open Days/times:No Cellar Door
Wine Variety:Cabernet Sauvignon,Merlot,Semillon,Shiraz,Rosé
Wine Region:Geographe
Details
Brands:Henty View
Cases Produced:1000-4999 cases
Established:2000
Facilities:No Cellar Door
Size & Year:Boutique (1,000-4,999 cases),Established 1951 - 2000
Geographe:Ferguson Valley
Description
Over the last 10 years, Brian and Dianne Allen have been developing their property into a boutique winery, producing quality wines with a hands-on, family approach. The vines are planted on steep, well-drained slopes with very complex soil types. Cooling sea breezes provide excellent air circulation, ideal for extended fruit ripening and flavour development of the grapes.
The Wines
The wines are grown, made and bottled on site by winemaker Sharon McEvoy. Varieties include Merlot, Cabernet Sauvignon, Shiraz, Semillon and Rose. The wines have been awarded numerous times at the Geographe Wine Show, including Best White Wine and Best White Varietal for the Henty View Vineyard Semillon.
Specialises in mail order sales, and all wines can be purchased online.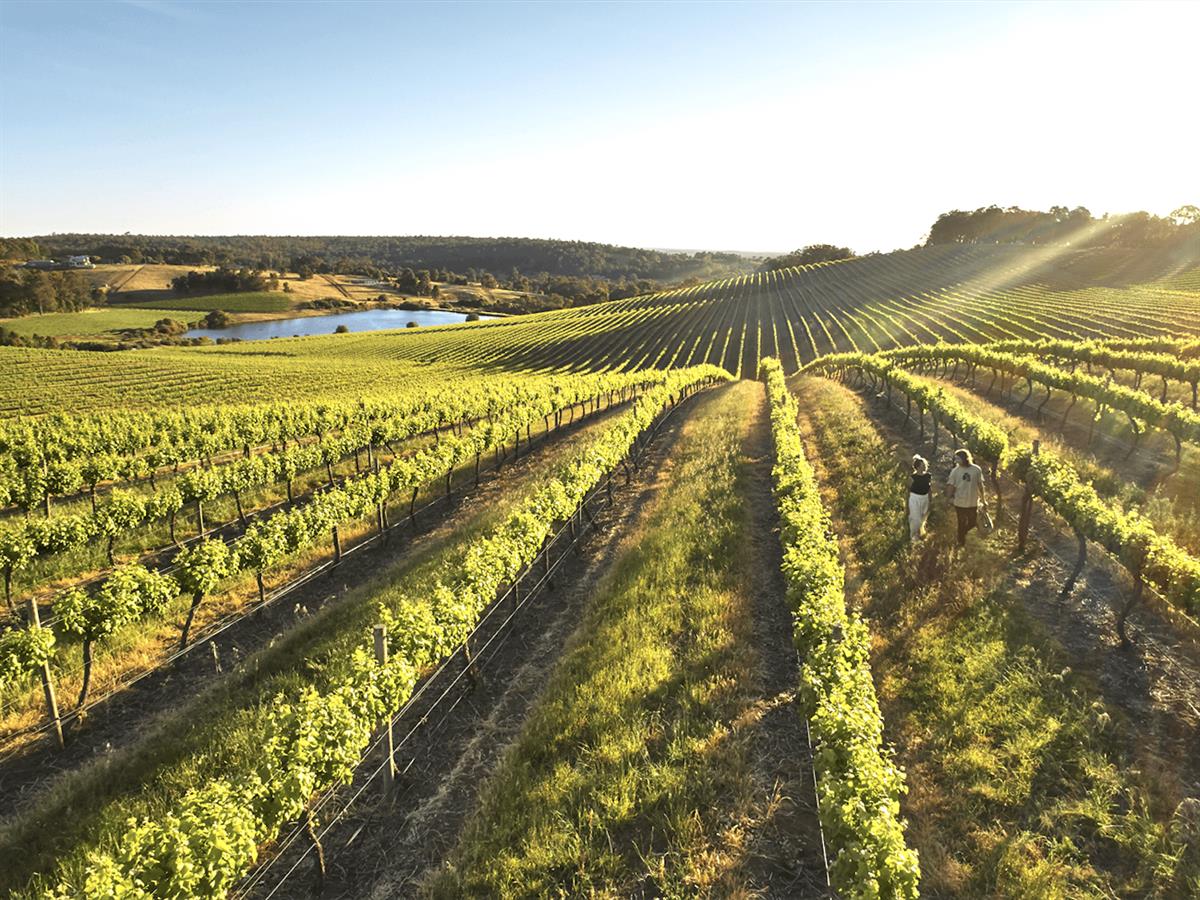 Experience a hidden jewel of the breathtaking Ferguson Valley at this 5 Star Halliday rated winery and cellar door, producing vibrant, estate-grown wines, just 20 minutes inland from Bunbury.
Wine Variety:Grenache,Rosé,Cabernet Merlot,Cabernet Sauvignon,Merlot,Viognier,Sparkling,Tempranillo,Cabernet,Sauvignon Blanc,Semillon,Chardonnay,Chenin Blanc,Shiraz
Open Days/times:Open 7 days 11am till 5pm (Bookings reccomended)
Wine Region:Geographe
Details
Size & Year:Small (5,000-49,999 cases),Established 1951 - 2000
Brands:Dragonfly Series, Estate Series, Black Dog Shiraz
Vineyards:59 hectares
Winemaker:Kim Horton
Cases Produced:20 000
Cellar Door Open:Thursday,Friday,Saturday,Sunday,Holidays,Monday,Tuesday,Wednesday
Geographe:Ferguson Valley
Facilities:Cellar Door
Established:1997
Description
After an extensive search, Jeff and Vicki Dewar found their Ferguson Valley property, situated high on the western watershed of the Darling Ranges. In 1997 they planted vines on the picturesque, 180 hectare hillside property, which high rainfall, dry summer seasons and Marri soils to produce quality fruit for premium wine production. Respected Western Australian winemaker Rob Bowen joined the team in 1999.
The Wines
Wines are made under four labels; Dragonfly, Estate, Black Dog and Maris Sol. Varieties include Chardonnay, Chenin Blanc, Merlot, Shiraz, Sauvignon Blanc Semillon, Cabernet Sauvignon and a Tempranillo Cabernet and a traditional method Blanc de Blancs.
Cellar Door
In the heart of one of Western Australia's most picturesque wine areas, Ferguson Valley, join the friendly staff for a fun and informative wine tasting of the full wine range. There are also quirky wine accessories available for purchase. Open weekdays 11am - 5pm, and weekends 12pm - 5pm.
Halliday Rating
5 Red Stars