Dogs Welcome Facilities Wineries in Cowaramup
Wineries in Cowaramup
categories=99718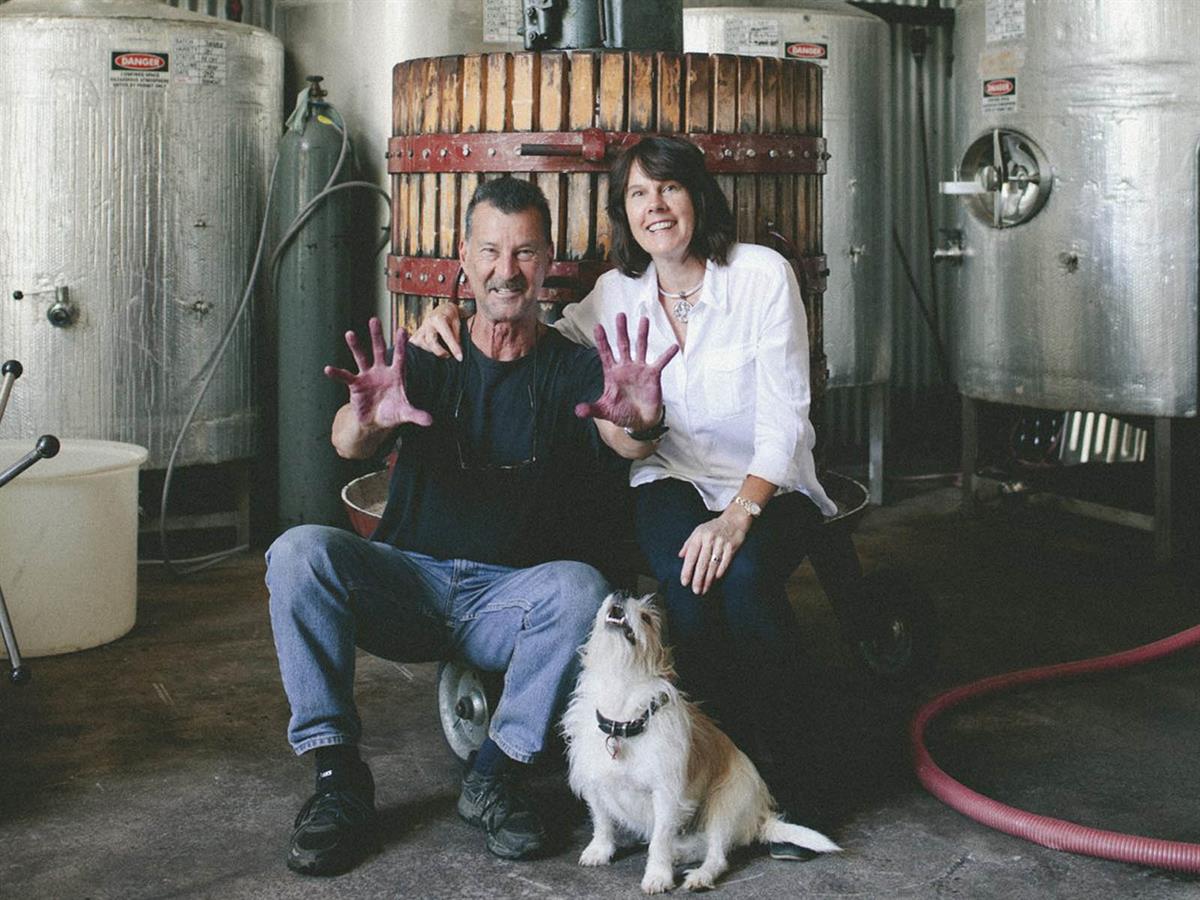 A quaint producer, handcrafting single-vineyard wines from an authentic 'tin shed in the forest' winery where you can taste with the delightful owners in a rustic 'be part of the action' setting.
Wine Variety:Dessert,Cabernet Franc,Sparkling,Petit Verdot,Rosé,Cabernet Sauvignon,Cabernet Shiraz,Chardonnay,Chenin Blanc,Shiraz,Sauvignon Blanc Semillon
Wine Region:Margaret River
Open Days/times:7 days 10am-5pm
Details
Established:1996
Facilities:Cellar Door,Dogs Welcome,Kids Play Area,Gallery
Cellar Door Open:Tuesday,Wednesday,Thursday,Friday,Saturday,Sunday,Monday
Vineyards:6.25
Winemaker:Mark Messenger & Dylan Arvidson
Brands:Cape Grace Wines
Margaret River:Wilyabrup
Cases Produced:2000 cases
Size & Year:Boutique (1,000-4,999 cases),Established 1951 - 2000
Description
Planted in 1996, Cape Grace is a proud 'little winery' in Margaret River owned by Robert & Karri-Davies, whose family has been part of the local community since 1875. The hand-crafted, single-vineyard wines are grown in their organically-managed property in Wilybrup, a site surrounded by natural forest.

The Wines
All of Margaret River's signature varieties are made, along with a Chenin and a sparkling Chenin. All wines are made using traditional processes and the highly-awarded reds are hand plunged and basket-pressed.
Wine Tasting
One of the region's quaint and rustic wineries, with a tin-shed-in-the-forest setting. Karen and Robert are behind the cellar door counter more often than not, providing the opportunity to 'meet the maker' and learn the ins and outs of being a small winemaker in Margaret River. During vintage (February – April) visitors may see some fermenting action in the winery and in spring (September – October) there's also stunning wildflowers.
Unique Highlights
The wine storage area you enter through IS the right entrance! Look out for Robert's photographs and paraphernalia on display including Robert's private collection of Australian parrots in a natural bush setting. We are dog friendly and have a childens play area.
Halliday Rating
5 Stars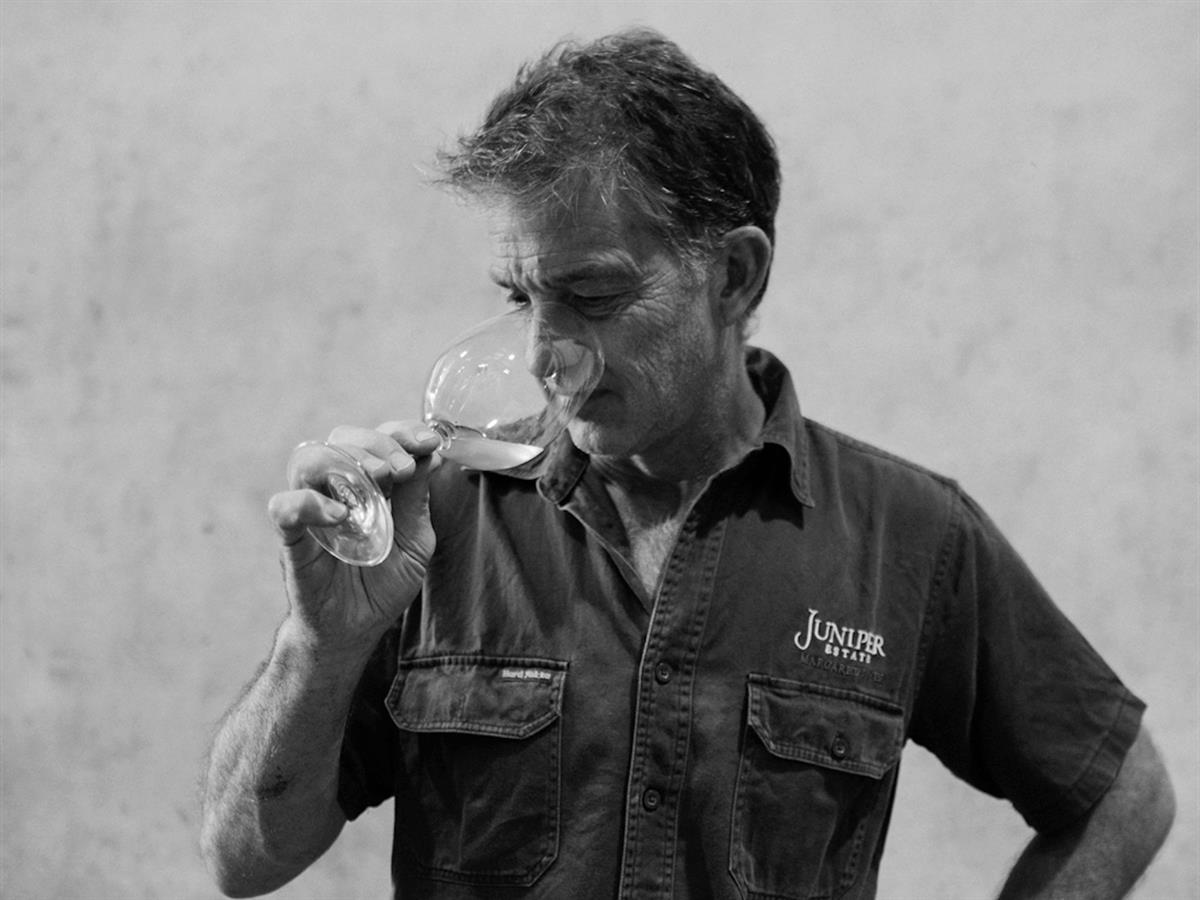 Enjoy some of the region's oldest vines and wines with a reputation for consistent high-quality, a tasting with the friendly team on the lawn beside the Wilyabrup Brook or in front of the log fire.
Wine Region:Margaret River
Wine Variety:Cabernet Sauvignon,Chardonnay,Semillon,Shiraz,Rosé,Malbec,Method Traditionale,Tempranillo,Botrytis Riesling,Cabernet Merlot,Semillon Sauvignon Blanc,Fiano
Open Days/times:7 days 10am-5pm
Details
Facilities:Cellar Door,Picnic Facilities,Dogs Welcome
Cellar Door Open:Monday,Tuesday,Wednesday,Thursday,Friday,Saturday,Sunday,Holidays
Established:1973
Margaret River:Wilyabrup
Cases Produced:12 000
Vineyards:19.5 Hectares
Size & Year:Small (5,000-49,999 cases),Established 1951 - 2000
Wheelchair Access:Wheelchair-modified bathroom available
Brands:Juniper Estate, Juniper Small Batch, Juniper Crossing
Description
Originally called Wright's and planted in 1973 on excellent soils beside the Wilyabrup Brook, the property was renamed Juniper by the late Roger Hill and wife Gillian Anderson in 1998.
The site has a rich history. In the 19th century the road from Busselton to the south of Margaret River ran through what is now the vineyard, hence the wine range called "the Crossing". The present block was created by a sub division by the Junipers, a well-known Western Australian artist family.
The Wines
The vineyard is unirrigated and the vines hand-pruned and hand-picked at vintage. It was originally planted with Cabernet Sauvignon, Shiraz and Semillon and subsequent plantings of Petit Verdot, Merlot, Cabernet Franc and Malbec in 1999. Winemaker Mark Messenger has a longstanding reputation for the excellent quality and regional typicity of his wines which are made onsite at Juniper Estate's state of the art facilities.
Wine Tastings
Enjoy a picturesque setting in the serene part of Wilyabrup, with views of rolling hills and the vineyards. Wines by the glass or bottle can also be enjoyed on a peaceful lawn beside the Wilyabrup Brook or in winter, beside the log fire on the winery's comfy leather couches.
Halliday Rating
5 Red Stars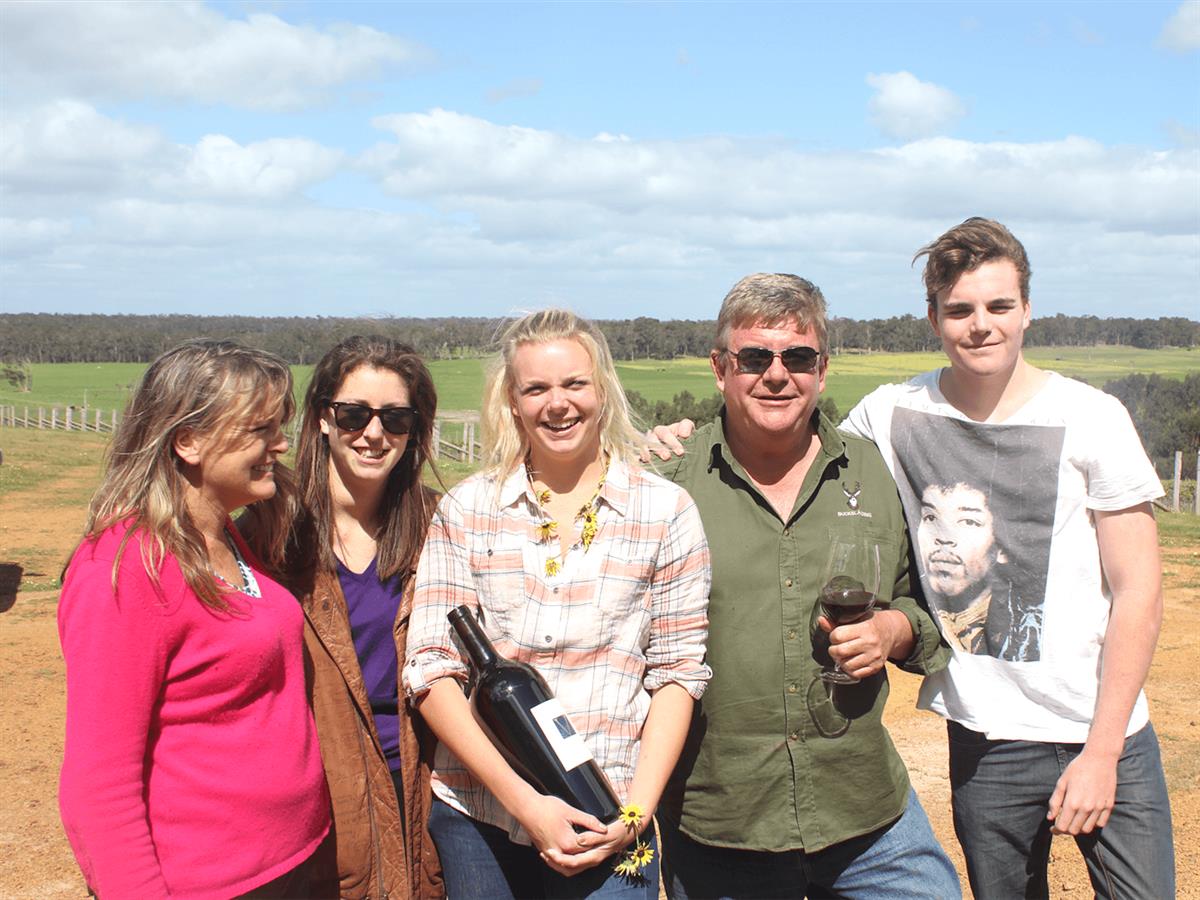 A winery with a single goal to make world-class, premium Cabernet Sauvignon and Chardonnay, who consulted with the region's icons to find the perfect site and viticulture program for their mission.
Wine Region:Margaret River
Wine Variety:Cabernet Franc,Cabernet Sauvignon,Chardonnay,Malbec,Pinot Noir,Rosé
Open Days/times:Cellar Door: Thursday - Monday 10.30am- 4.30pm
Details
Vineyards:15 hectares
Size & Year:Boutique (1,000-4,999 cases),Established 1951 - 2000
Brands:Victory Point Wines
Cases Produced:2500
Wheelchair Access:Yes
Winemaker:Mark Messenger
Facilities:Cellar Door,Dogs Welcome,Wheelchair Access
Cellar Door Open:Thursday,Friday,Saturday,Sunday,Holidays,Wednesday
Description
Victory Point was established in 1998 by the Berson Family, with a single-minded objective to make ultra-premium wines, like those made famous by the Margaret River pioneer estates.
They consulted with various Margaret River pioneers, particularly the Moss Wood team, for advice to select their piece of earth. The Berson's made the brave decision not to irrigate their vineyard to emulate the example of the region's icons. This 'short-term pain for long term gain' approach has resulted in a highly-acclaimed and distinct range. The vineyard is situated just south of Cowaramup, on an idyllic site with two sides of a gently sloping valley and a permanent spring fed creek running through the middle.
The family's aim to one day relocate and live in the world-renowned wine paradise that is Margaret River, has been realised and there is now a beautiful cellar door open at the vineyard.
The Wines
Victory Point maintain a singular focus on making Margaret River's best-known wines, Cabernet Sauvignon and Chardonnay. The wines have received significant critical acclaim, including having the coveted 5 Red Star rating from James Halliday, which is awarded to "94-100 points – Outstanding. Wines of the highest quality, often with a distinguished pedigree."
Wine Tasting
Thursday - Sunday 11am - 4pm and other times by appt.
Halliday Rating
5 Red Stars
With Summer in full swing, there's nothing better than a cold beer to stifle the heat! Here's Scoops guide to...
Read More